Contact: Concrete Poetry , Peter Somers at (781) 519-9118
New products, techniques and tooling have made concrete a lightweight building material that can be customized and shipped. As a result, specialty fabrication shops are expanding with new business models to meet the demand.
Peter Somers, owner of ConcretePoetry in the Boston Massachusetts area has been investing in his business to expand into the growth of this exciting market. They not only build custom countertops and elements for local customers, but fabricate and ship nationwide too.
The Growth Of Glass Fiber Reinforced Concrete
Glass Fiber Reinforced Concrete or GFRC offers a natural appearance without the weight of traditional cement mixes. It also provides design potential that has been in demand in recent years nationwide.
GFRC may be molded into any size or design. Color choices are unlimited.
Very popular in residential homes, it is also in demand for residential lofts and apartments, retail stores, restaurants and hotels.
Legal Seafood Boston Massachusetts
The images below are custom bartops and tabletops. If you are interested in have pre-fabricated elements, 8 foot pieces or shorter are ideal for shipping.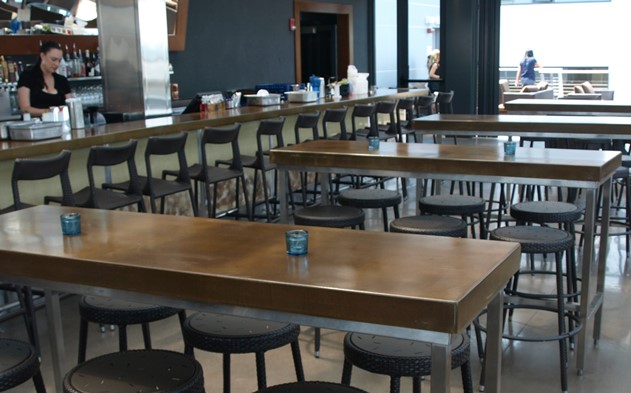 Custom Concrete Tile
This image shows custom cement tile applied to a wall. These look like a wood grain. They can be fabricated at approximately 1/4 inch thick and shipped. Customized sizes can be created.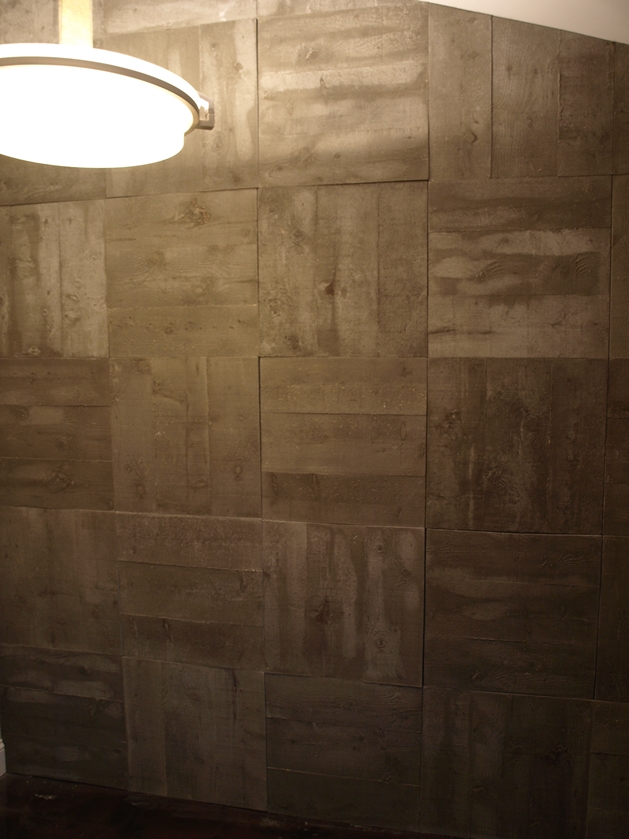 Wall Panels
This is an image of custom wall panels fabricated for a shower in a residential home. Custom wall panels have become popular in retail stores and office spaces.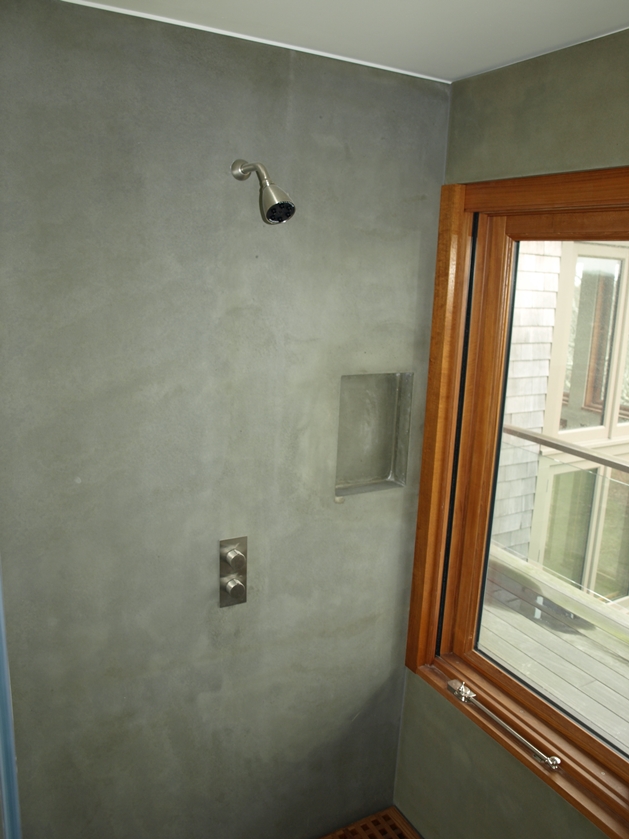 Custom Sinks
The photo below is a custom sink fabricated for the New Hampshire State Liquor Store. Color is natural gray.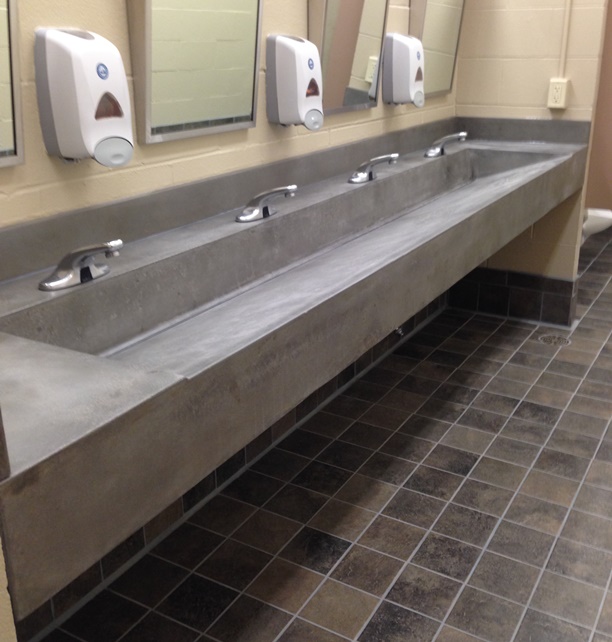 Residential  Countertops
Concrete counterops have been hugely popular in recent years for residential homes. Below is an example of one being installed with custom inlays for water draining.