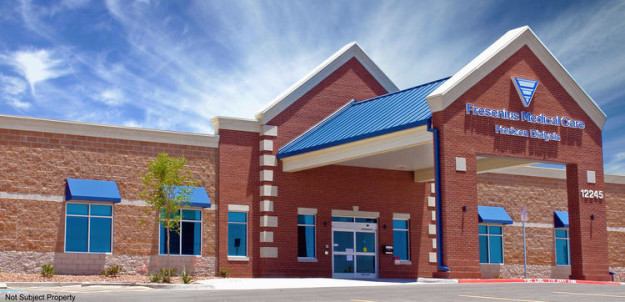 Moisture mitigation for medical facilities is an important component in construction time lines. With more projects in fast track status, there is much less time for drying of concrete slabs. Proper concrete slab moisture humidity and RH levels must be at the proper levels to ensure proper flooring installation performance.
That's why Fresenius Medical Care decided on concrete vapor barrier systems by Specified Surfaces for their numerous locations in Minnesota and Florida.
---
Concrete Vapor Barrier Project Details
Property Type: Medical
Client: Fresnius Medical Care provides 2,200 dialysis facilities plus outpatient cardiac & vascular labs as well as care for chronic illnesses in the United States and globally.
Project Locations: Minnesota (Minneapolis, Plymouth and Dundas); Florida (Boynton Beach, Delray, Sunrise, Cutler Bay, Coral Gables and Fort Lauderdale)
Project Size: Approximately 5,000 SF at each location.
Product Supplier: Specified Surfaces Contact: James Longo (386) 547-6943. Exclusive supplier for various concrete moisture vapor barrier products used in the projects mentioned here. See product list below.
Installer: PSI Inc. specializes in warrantied moisture mitigation systems for concrete slabs nationwide. Contact: Will McClain (239) 851-4047.
Products: Mapei Moisture Alkalinity Control System including Planiseal MVR, Primer T and Novoplan 710-SL.
---
Moisture Control System Products Summary
Planiseal MVR
Moisture Reduction Epoxy and alkalinity barrier. 100% solids coating. Allows for fast track construction for finished flooring.
Primer T
Primer applied over Planiseal MVR. Product used before installation of self leveling underlayments.
Novoplan 710 SL
Installation follows Primer T application. Installation at 3/8 to 1/2 inch thickness to create a smooth, level underlayment.
Project Details
Move all furniture and equipment on floor.
Protect all non-movable equipment with plastic.
Remove cover base.
Remove VCT tile with ride-on scraper.
Grind concrete floor to remove glue from tile.
Shot blast concrete.
Vacuum floor to remove all dust.
Apply Mapei Planiseal MVR.
Apply Mapei Primer T.
Apply Mapei Novoplan 710 SL Self-Leveling Underlayment.
About Specified Surfaces
Specified Surfaces is an exclusive distributor of Mapei concrete moisture vapor products. They work closely with architects, general contractors and installers to develop systems and processes typical in fast track construction projects. Specified provides inventory control and technical support enabling projects to move along at a controlled pace for completion. Many projects are completed in phases making the inventory and scheduling a critical component in the construction process.
About PSI Inc.
PSI Inc. (Professional Surface Installations) specializes in concrete moisture vapor barrier installations nationwide for hospitals, office buildings, shopping centers, schools and airports as well as various commercial and industrial facilities. Projects range in size from 5,000 SF to over 1 million SF.