Concrete & Epoxy Flooring
Experts


(804) 298-7411

Stained, stamped, epoxy or polished concrete floors - Call Us Today!

Discover how concrete & epoxy floors
can transform

 your home or business
TOTAL SATISFACTION GUARANTEE
We'll match or exceed your timeline expectations and your expectations in terms of service and quality of craftsmanship. We make this promise with confidence.
CONCRETE FLOOR STYLES IN Virginia Beach
Finding the ideal contractor is often difficult and can waste a lot of your time. Thank you for finding us. We're committed to quality concrete flooring projects that are on time and on budget.
CALL US TODAY FOR SERVICE IN Virginia
We are experts in epoxy, polished, stained stamped concrete floors. Local expertise in commercial and residential concrete floor applications. Book in Metrocrete for a free quote to review your project!
ELEGANT CONCRETE CONCEPTS
We have a glamorous selection of gorgeous concrete floors to choose from like rich Epoxy Floor Coatings, low to high gloss Polished Concrete, first rate Concrete Resurfacing, and decorative stains applied with artistic care for stunning results.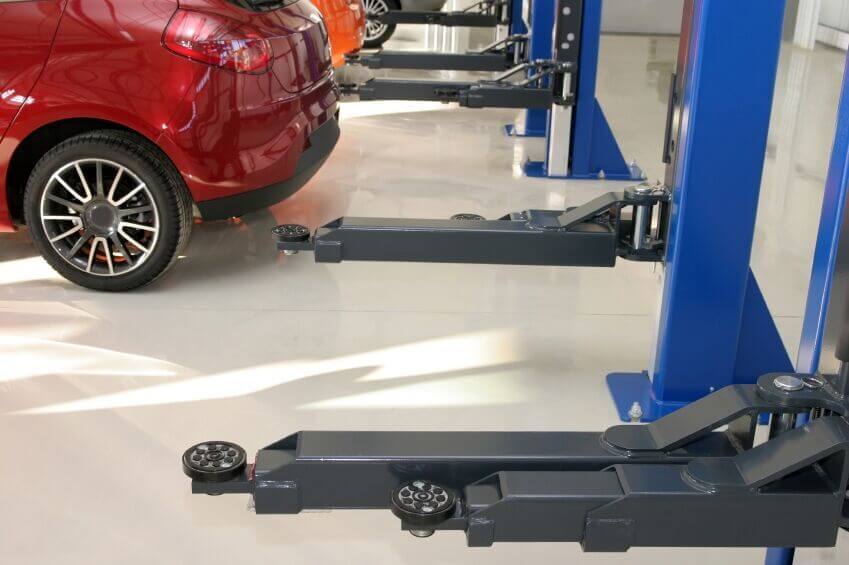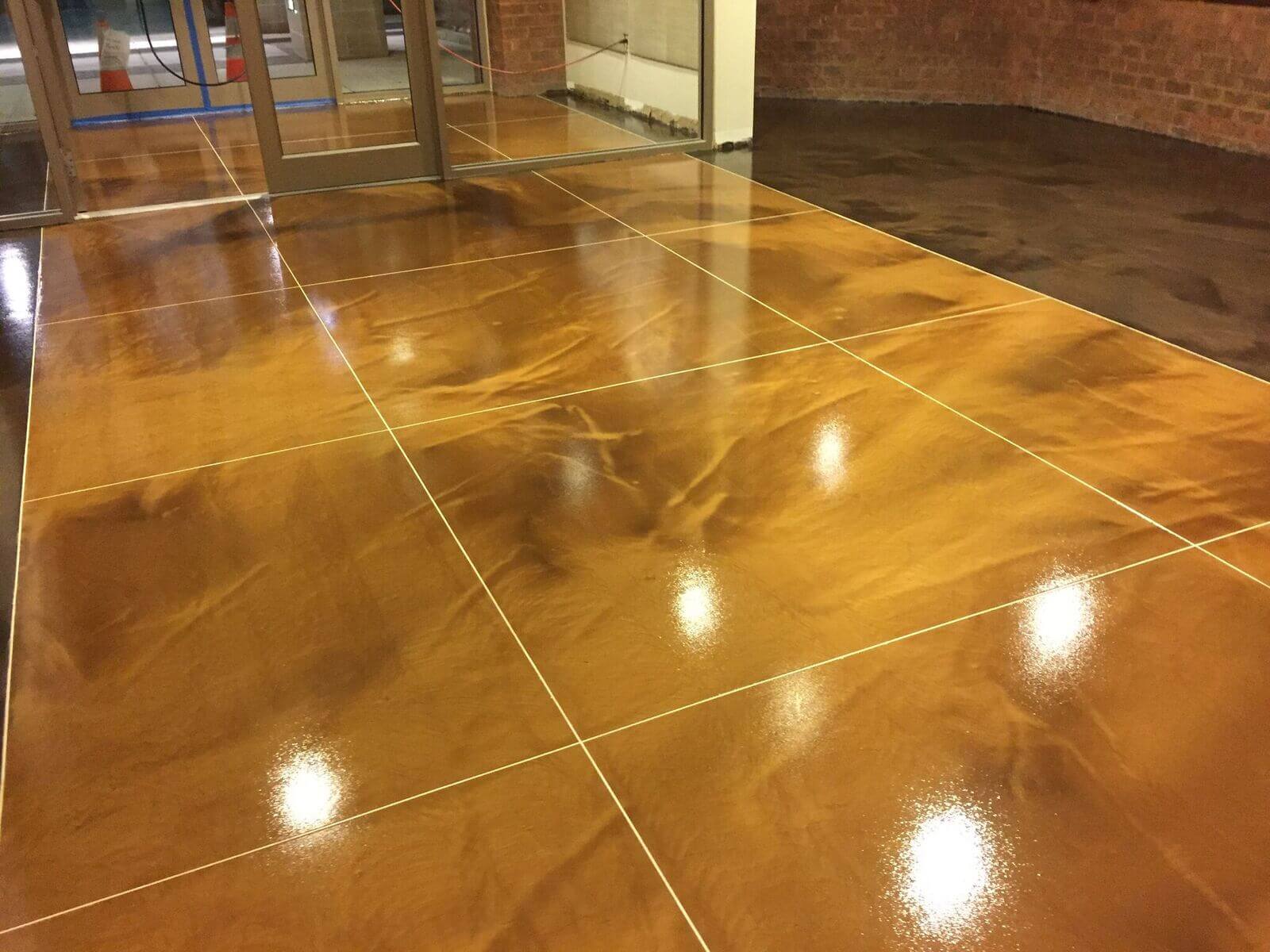 Epoxy flooring treatment solutions are produced as both a paint or a coating, providing not just supple flooring elegance, but in practical terms, lifelong durable protection for your concrete floors in Virginia Beach. Both interior and exterior. Chemically engineered for strength without compromising beauty. Epoxy flooring, as an engineered product, are comprised of engineered paint products and heavily built up chemical resistant coatings. Epoxies, as engineered products are made of a resin and a hardener.
They're usually paired with polyaspartics or urethanes as a finish coat, or finished with only clear coat epoxy. From simple elegance to artsy expression in your flooring, see the limitless choice of color and texture affects created by the addition of materials like sand and quartz.
At Metrocrete in Virginia Beach, Epoxy Floors are our core business and our floors can be found in data centers, commercial kitchens, residential garages, basement floors, medical facilities, laboratories, warehouses, and this list doesn't cover but a tiny fraction of flooring possibilities.
Polished Concrete
Flooring
Polished concrete floor applications utilize the identical progressive sanding/sealing method as epoxy, but polishing it smooths the cement into a shiny, semi shine or matte finish after sealing. The identical appearance to polished concrete flooring is achieved using a decorative overlay, which may offer yet another choice to address your flooring requirements.
This type of process requires the use of self-leveling concrete which offers an exquisitely flawless surface area like those seen in banquet halls, showrooms and museums. Concrete overlays are being used extensively, and you'll also see them in shopping malls. Color enhancements can be applied to polished concrete floors, and are available in a variety of green and brown shades found in nature along with yellows, blues and reds. This makes a wide variety of color options available.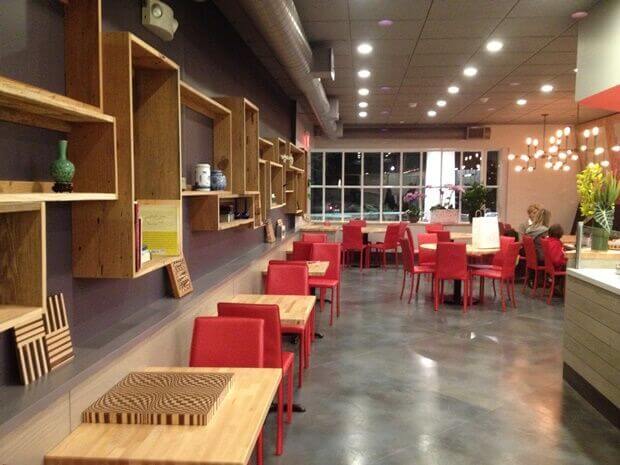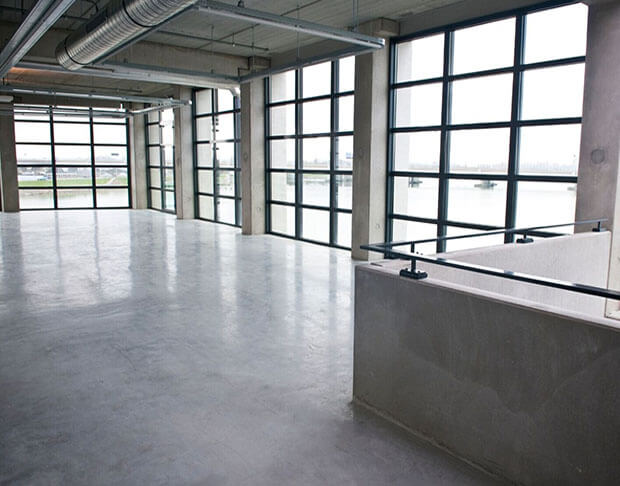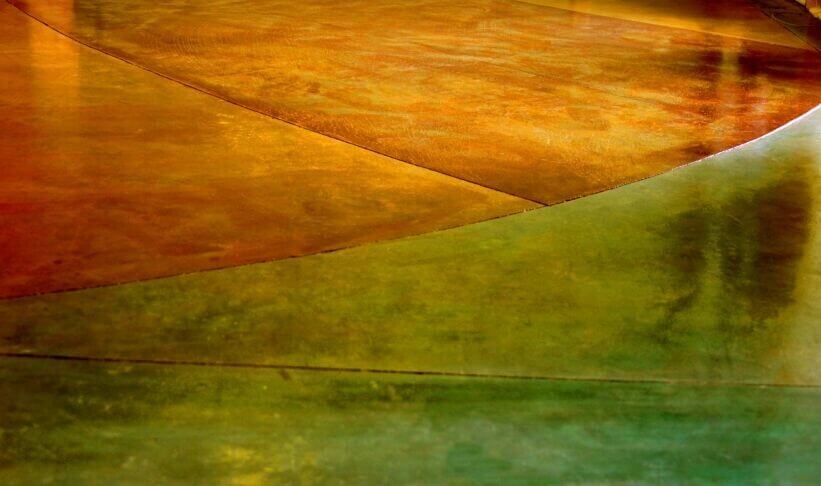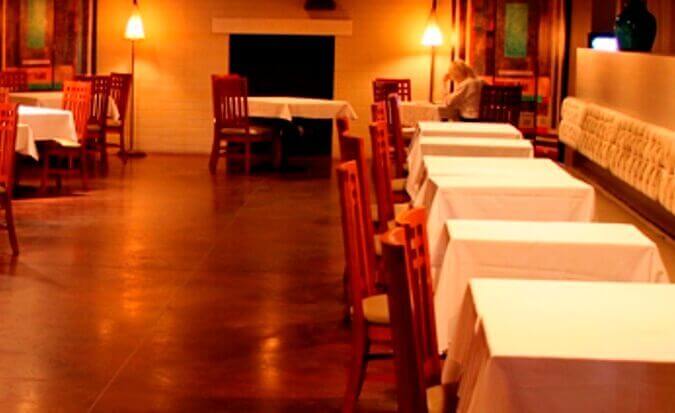 Stained Concrete 
Flooring
Stained concrete floors are versatile, low maintenance flooring that is becoming more mainstream for residential use. Architects call for their use in modern, open concept or more traditional home styles. Homeowners will choose one of two color staining techniques; acid staining or concrete dying. Both offer a distinctly different final appearance. dependent upon your goals. Concrete contractors are often able to achieve dark, earthy browns appearing like leather, on a surface.
Then stains or dyes are introduced for more limitless possibilities. Many designers create even more interest by having installers cut into the surface creating beautiful floral patterns, or stone, brick or even mosaics. Then additional colors can be applied. Colorizing dyes and stains are used to enhance any concrete work – polished concrete, decorative overlays, and any grind and seal project, Floor technicians then apply epoxies or urethane sealant for additional protection.
Find out more about stained concrete flooring….
Stamped Concrete
Flooring
 Stamped Concrete elevates flooring both interior and exterior. Mostly, it's layered over freshly hardened concrete on exterior concrete expanses like front walkways and driveways. Stamped concrete floors could also extend into the front hall and lead directly into the kitchen area.
An assortment of patterns are displayed for you to choose. The selection of styles and patterns may be natural materials in slate or stone and in a variety of textures. Including stamped concrete adds a designer's touch to your living area, demonstrating pride of ownership. Stamped concrete brings an indefinite selection of colors including numerous textures. The talented expert uses acids combined with dyes to create a a striking impression of the stamped concrete.
Read more about stamped concrete flooring….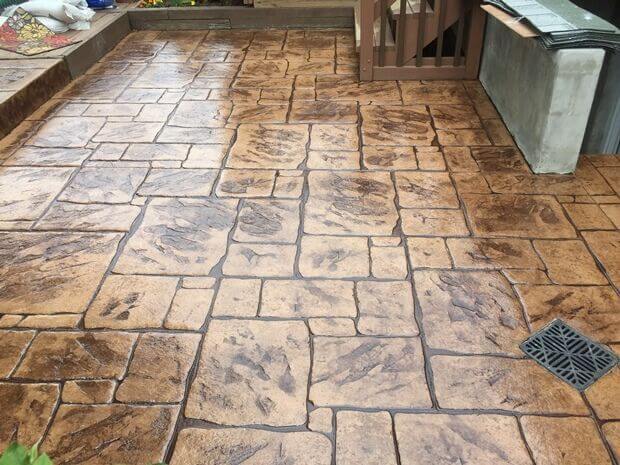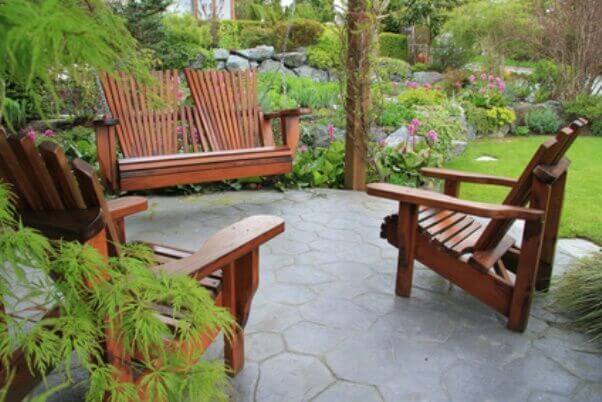 Virginia Beach , VA
Serving the Hampton Road Metro area: 23464, 23462, 23454, 23452, 23456, 23455, 23451, 23453, 23457, 23460, 23459, 23461, 23463, 23465, 23479, 23450, 23458, 23466, 23467, 23471

Save
Save
Save
Save
Save
Save
Save
Save
Save
Save
Save
Save
Save
Save
Save
States & Cities We Service

(click on state below to see cities)