Concrete & Epoxy Flooring
Experts


(804) 298-7411

Stained, stamped, epoxy or polished concrete floors - Call Us Today!

Discover how concrete & epoxy floors
can transform

 your home or business
CALL US: WE SERVE MAJOR CITIES
We are experienced specialists in epoxy, polished, stained stamped concrete floors. With local expertise in commercial and residential concrete flooring applications. Book us for a project overview and a no obligation quote.
CONCRETE FLOOR TEXTURES IN Portsmouth
Locating the ideal contractor is difficult and usually much too time consuming. We're committed to delivering flooring solutions that are on time, on budget and exceed quality and service expectations.
We promise to match or exceed your budgetary and timing expectations, as well as what you expect in terms of craftsmanship and quality of service. We're confident in our service to you.
ALLURING CONCRETE FINISHES
We offer a broad range of concrete floor options like rugged Epoxy Floor Coatings, non-fading Polished Concrete, long lasting Concrete Resurfacing, and superbly applied decorative stains – for a stunning floor.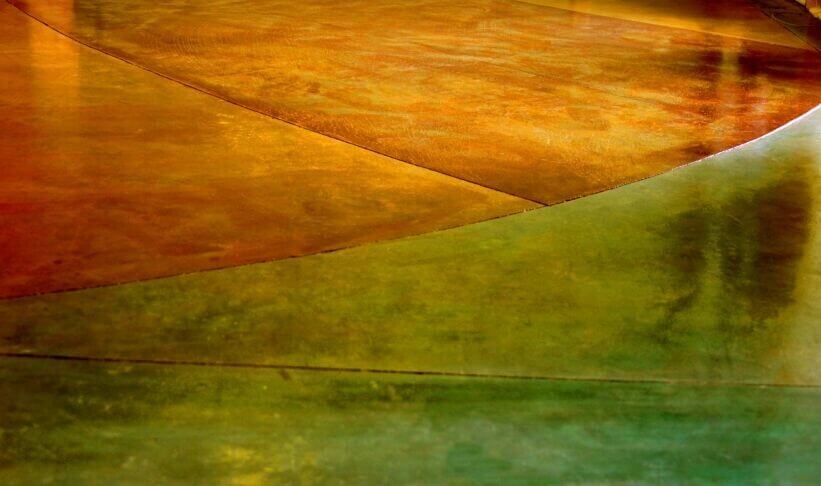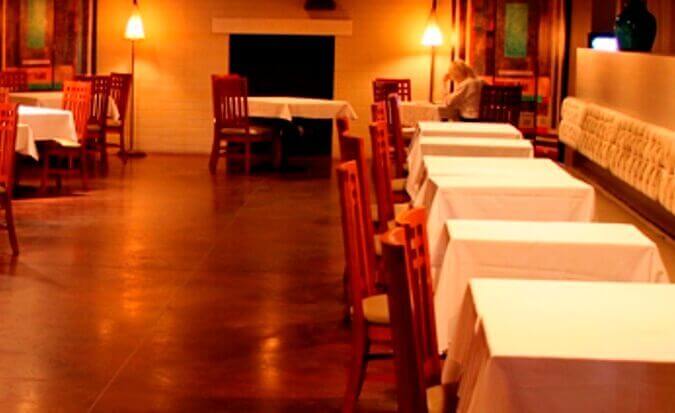 Stained Concrete 
Flooring
Stained concrete flooring is an attractive, one of a kind flooring surface which is ideal for use in homes or on the job in commercial applications. Home or business owners will choose from two types of color applications; acid stain or concrete dyes. Each offering divergent results dependent upon your goals. Designers will often want to achieve a leathery-like appearance to achieve a rich, upscale but earthy look.
Often dyes or other stains could be introduced for more enhancement of the surface. Designs can be cut into the concrete to create patterns of flowers, logos, stone or mosaics. Then the surface is additional colors can be applied. Colorization with stains and dyes enhance any concrete work – polished concrete, decorative overlays, and grind and seal work. Experts then layer on epoxies or urethane sealant for added strength and protection.Find out more about stained concrete flooring.
Find out more about stained concrete flooring….
Stamped Concrete
Flooring
Stamped Concrete complements flooring indoors and outdoors. Generally, concrete stamping is layered onto existing substrates, specifically on interior or exterior surfaces like, a beautiful raised front porch in stamped concrete to resemble a slate flooring, leading to the same or coordinating interior hall floor design. Stamped concrete brings an indefinite range of colors and textures.
The talented expert uses the right amount of acid stain to the concrete to create a delightful focal point to your outdoor area. An assortment of patterns are displayed for you to choose. An assortment of choices could be imitation hardwood as cedar or pine in your favorite stain or color choice. When including stamped concrete. it creates a more pleasing and attractive element to your home.Read more about stamped concrete flooring.
Read more about stamped concrete flooring….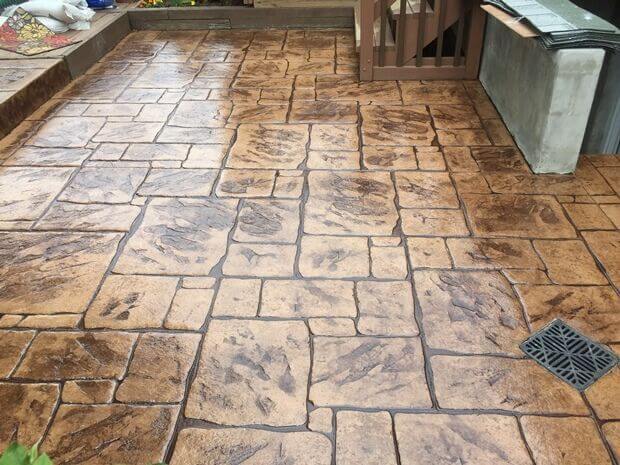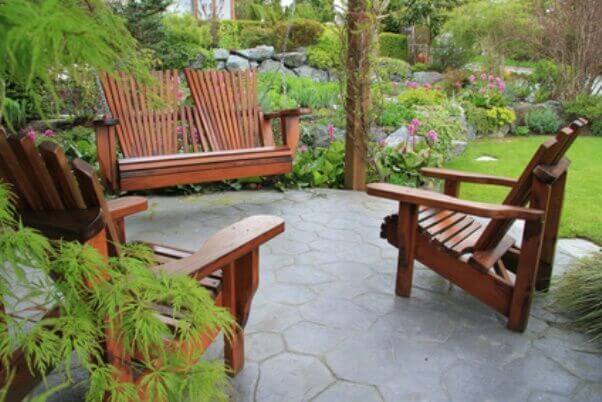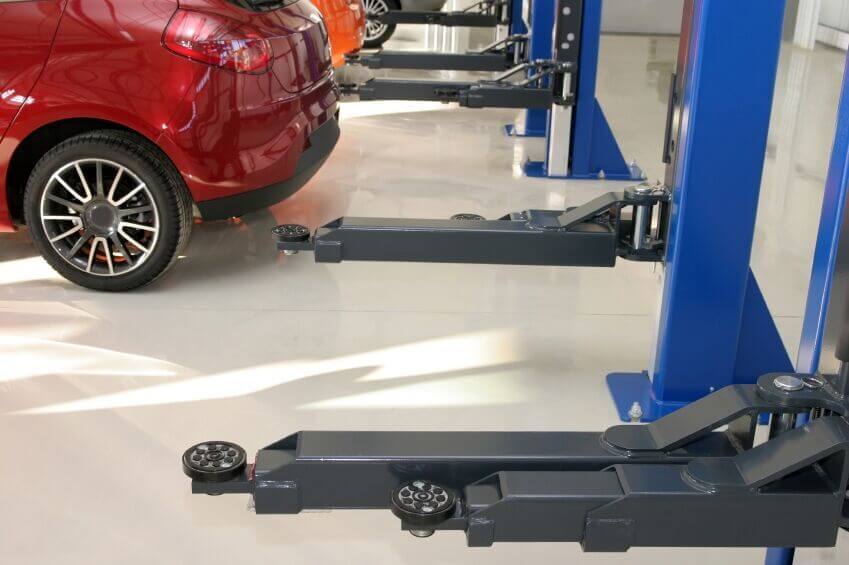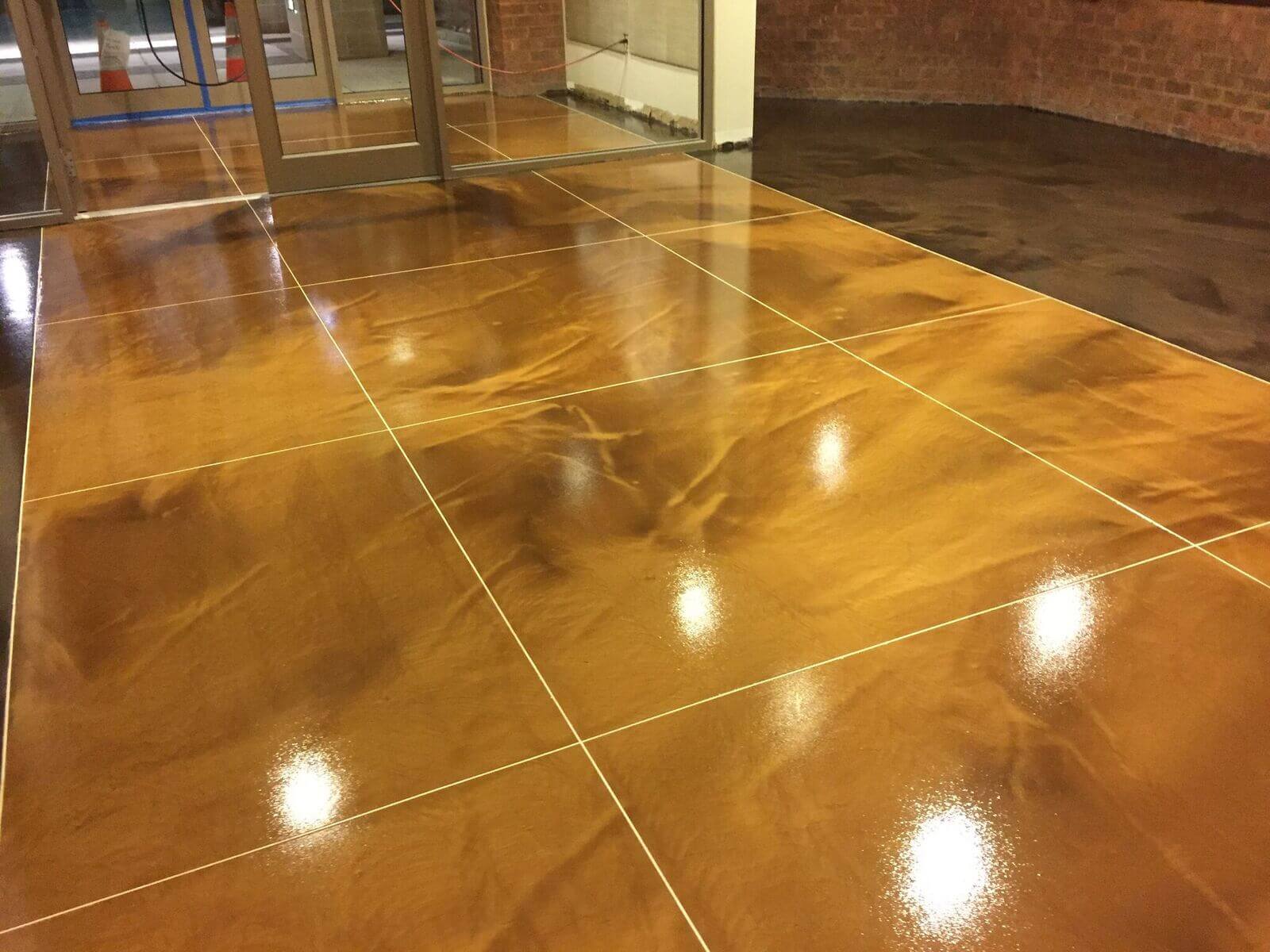 Epoxy floor solutions include coatings and paints, providing not just a visually graceful floor, but practically impenetrable protection for concrete floors and walkways. Engineered for strength and elegance. Call us in Portsmouth. Engineered epoxy flooring options range from paints to very strong chemical resistant coatings. Two components – resin and a hardener – make up what we know as "epoxy".
They're usually combined with urethanes or polyaspartics as a final layer. Whether you're looking for a dramatic and colorful flooring solution, or muted elegance, delve into the world of finish colors and textures created by the addition of sand, color chips or quartz. Epoxy Floors in Portsmouth installed by Metrocrete can be seen everywhere, including in residential garages, as basement flooring, commercial kitchens, offices, warehouses, data centers, dog kennels – and that's just a tiny list of flooring applications!
Polished Concrete
Flooring
Polished concrete floor applications incorporate the identical grind and seal process as epoxy flooring. But polishing concrete with progressively finer grit, refines the cement into a shiny, semi shine or matte finish. A similar appearance to polished concrete can be accomplished by using decorative overlays, which have a more controllable finish in application.
Self-leveling concrete floors can be poured in an hour, and result in an expansive, blemish free area like those seen in museums, auto showrooms and banquet halls. These floors are often found in retail stores and large, upscale department stores. Color enhancements can be applied to polished concrete floors, and are available in a variety of green and brown shades found in nature, along with reds, blues and yellows. A whole gamut of color possibilities.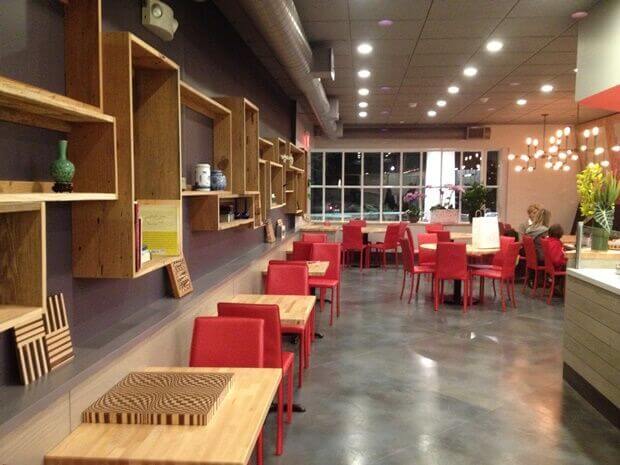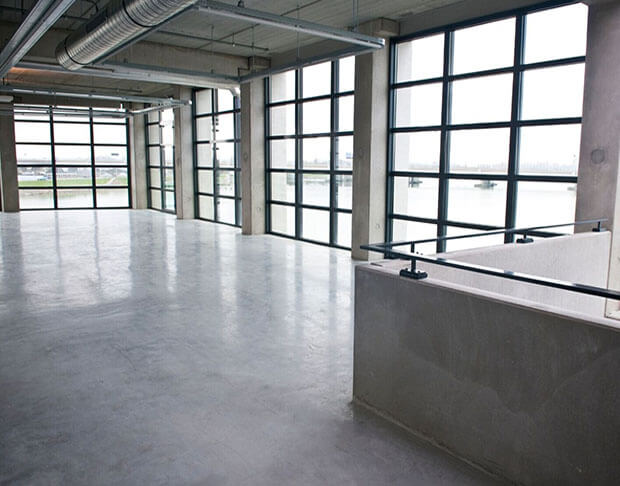 Portsmouth , VA
Norfolk County: 23703, 23701, 23704, 23707, 23702, 23708, 23709, 23705
Save
Save
Save
Save
Save
Save
Save
Save
Save
Save
Save
Save
Save
Save
Save
States & Cities We Service

(click on state below to see cities)