Concrete & Epoxy Flooring
Experts


(804) 298-7411

Stained, stamped, epoxy or polished concrete floors - Call Us Today!

Discover how concrete & epoxy floors
can transform

 your home or business
CALL TODAY FOR AN ESTIMATE IN Virginia
We focus on epoxy, polished, stained stamped concrete floors. Proven local track record in residential and commercial concrete flooring. Book in Metrocrete for a free quote to review your project!
CONCRETE FLOOR CONSTRUCTION IN Alexandria
Finding a contractor can be hard, can be frustrating and can consume your time. As a top quality concrete flooring contractor, we offer quality within reasonable budgets – and timely installation.
We'll definitely exceed your budgetary and timing expectations, as well as what you may expect in terms of service and craftsmanship. We know our capabilities that's why we can make this promise.
ALLURING CONCRETE FINISHES
We have a variety of concrete flooring options including artistic Epoxy Floor Coatings, resplendent Polished Concrete, expert Concrete Resurfacing, and decorative stains applied with an artistic flare.
Stamped Concrete
Flooring
Stamped Concrete beautifies large areas of plain concrete. Generally, concrete stamping is layered onto old pitted and cracked concrete, on exterior surfaces or interior flooring. For example backyard entertainment areas, around a pool or even a sitting area near the barbecue or eating area.
Various patterns and textures are available for your choosing. Choose from a broad array of patterns offered, of a brick pattern of worn cobblestone in a placement design of your choice. Upgrading with stamped concrete instantly increases the value of your home and property. Stamped concrete delivers an immense combination of textures and colors. The talented expert uses acidity and hardener which can produce a a delightful focal point to your outdoor area.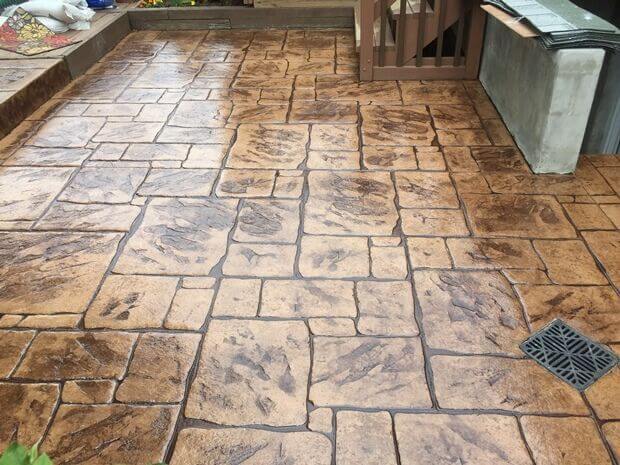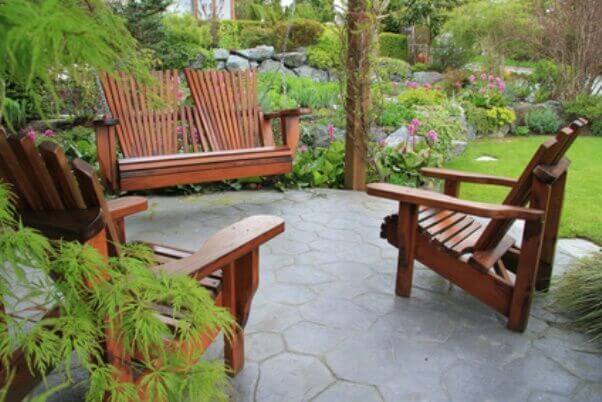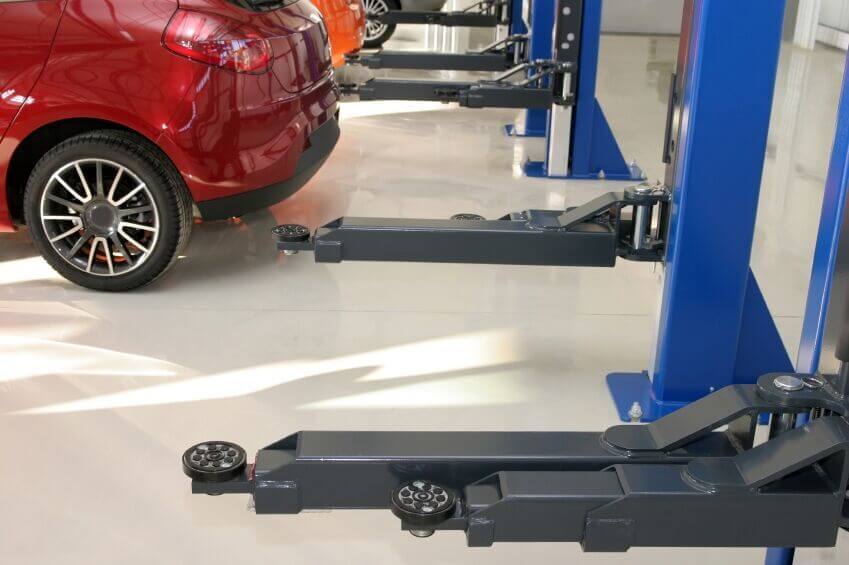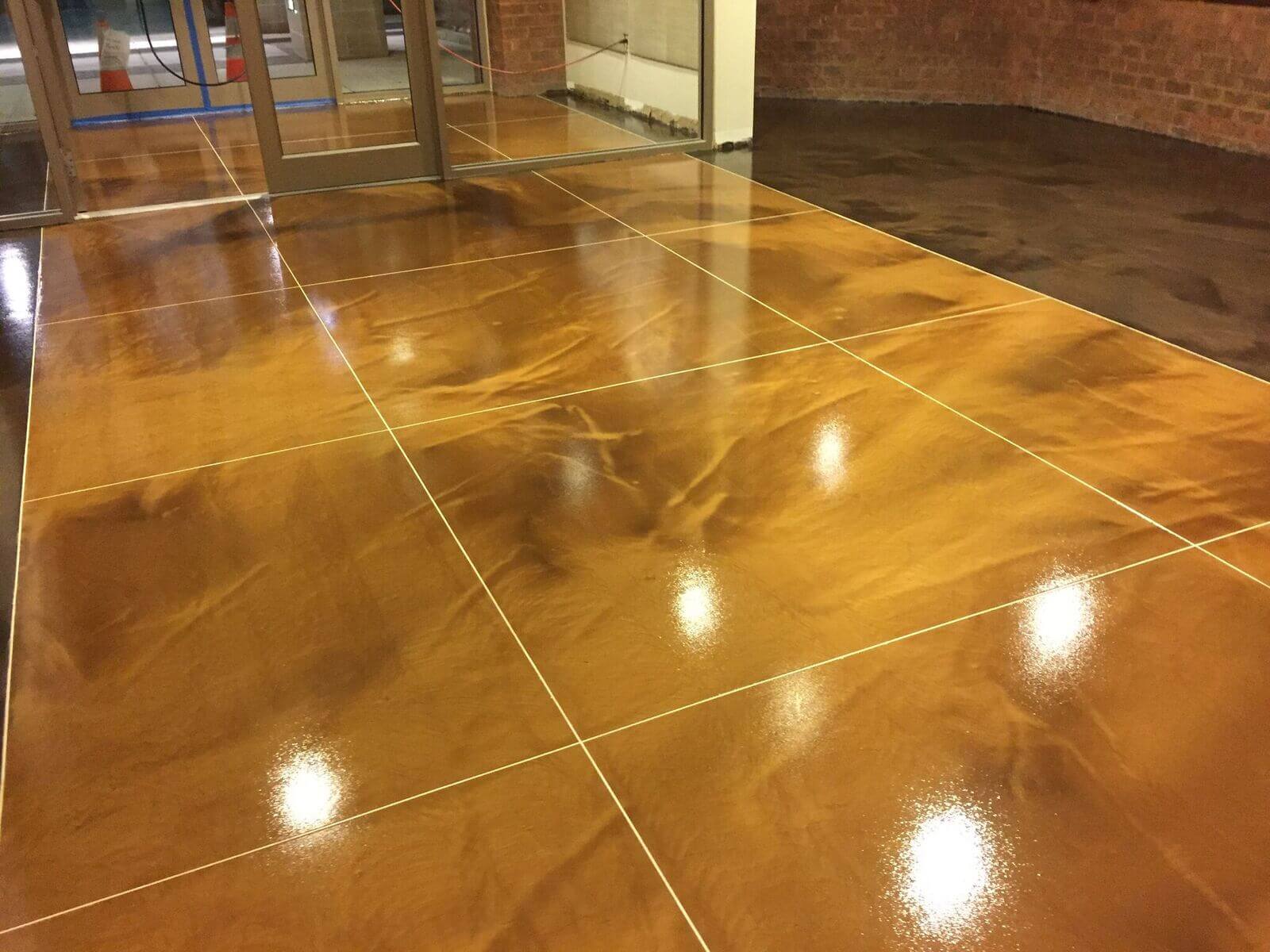 Epoxy flooring options include coatings and paints, delivering not just elegance to your floor, but sustained protection of all types of concrete substrate floor areas. We're local to you in Alexandria so just give us a call. For an artistically pleasing flooring solution, explore the possibilities of surface textures and colors by adding quartz, sand or color chips.
Call Metrocrete, because our Epoxy Floors are used in a myriad of locations in Alexandria, including in showrooms and retail stores, basements, warehouses, dog kennels, residential garages, laboratories and so much more we can't name but a small sample of locations! Epoxy Flooring types range from very thin paints to heavyweight chemical resistant coatings. Epoxy is basically a resin and a hardener. It's most often used with polyaspartics or urethanes as the top surface coat.
Polished Concrete
Flooring
Concrete floors that are polished utilize the identical progressive grinding and sealing technique as epoxy floors – except that buffing the concrete literally smooths it so that once sealant is applied, it becomes a smooth glossy, matte or semi gloss surface.
The same look as polished concrete flooring can be achieved with a decorative overlay, which may offer yet another option to suit your flooring needs. Self-leveling concrete must be worked with quickly, yet it provides an average thickness that can vary from a sixteenth of an inch to 2 inches. These floors are often found in retail stores and large, upscale department stores. Color tints can be applied to polished concrete floors, and are available in a variety of green and brown tones found in nature along with yellows, blues and reds. This makes a wide variety of color options available.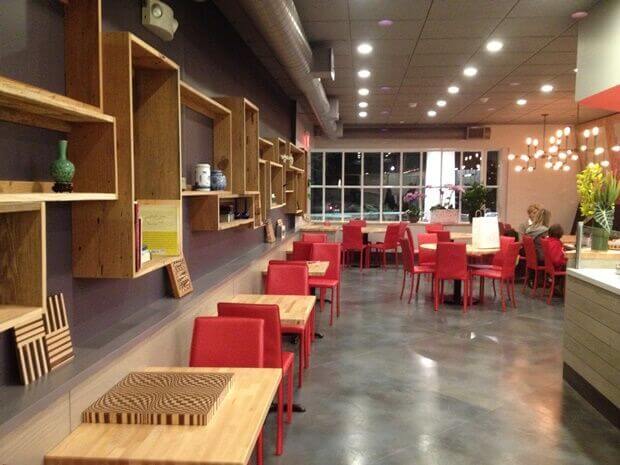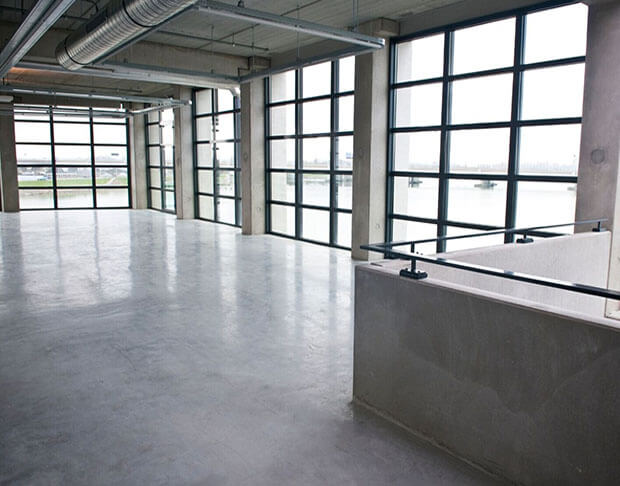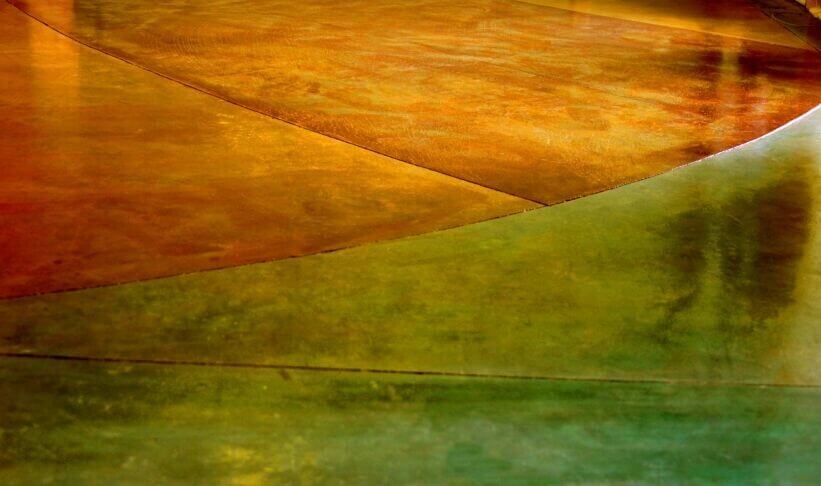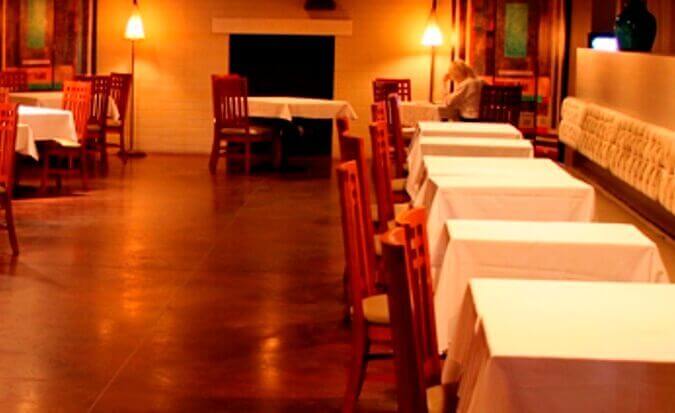 Stained Concrete 
Flooring
Stained concrete floors offer quintessential flexibility while offering a broad range of uses. Perfect for residential use. Architects call for their use in modern, open concept or more traditional home styles. Homeowners will choose one of two color finishes; acid stain or concrete dyes. Both resulting in divergent results – it all depends on what you want. Contractors can achieve a leathery, dark rich brown appearance with acid staining. And then stains or dyes can be introduced for additional enhancement of the surface.
Designs can be cut into the concrete to create patterns of mosaics or borders or even brand logos. Afterwards more colors can be added. Dyes and staining will beautify other types of concrete like decorative overlays, polished concrete or any grind and seal project, Floor technicians then apply epoxy or urethane sealers for greater protection.
Find out more about stained concrete flooring….

Alexandria, VA
City of Alexandria & Fairfax County: 22304, 22314, 22311, 22302, 22305, 22301, 22312, 22206, 22303, 22306, 22307, 22308, 22309, 22310, 22315, 22331, 22332, 22321, 22333, 22334, 22336, 22350, 22313, 22320
Save
Save
Save
Save
Save
Save
Save
Save
Save
Save
Save
Save
Save
Save
Save
States & Cities We Service

(click on state below to see cities)