Concrete & Epoxy Flooring
Experts


(804) 298-7411

Stained, stamped, epoxy or polished concrete floors - Call Us Today!

Discover how concrete & epoxy floors
can transform

 your home or business
We will match or exceed your budgetary and timing expectations, as well as your craftsmanship and service expectations. We're pleased to make you this promise.
CONCRETE FLOOR PRODUCTS In Norfolk
Searching for a contractor may be challenging and can be drain on your valuable time. Thank you for finding us. We're committed to quality concrete flooring projects that are on time and on budget.
CALL TODAY FROM ANYWHERE IN Virginia
We focus on epoxy, polished, stained stamped concrete floors. Proven local expertise in commercial and residential concrete flooring applications. Book us in for a free quote to discuss your project.
Choose from a wide range of concrete flooring options such as rugged Epoxy Floor Coatings, low to high gloss Polished Concrete, first rate Concrete Resurfacing, and skillfully applied decorative stains result in a gorgeous floor.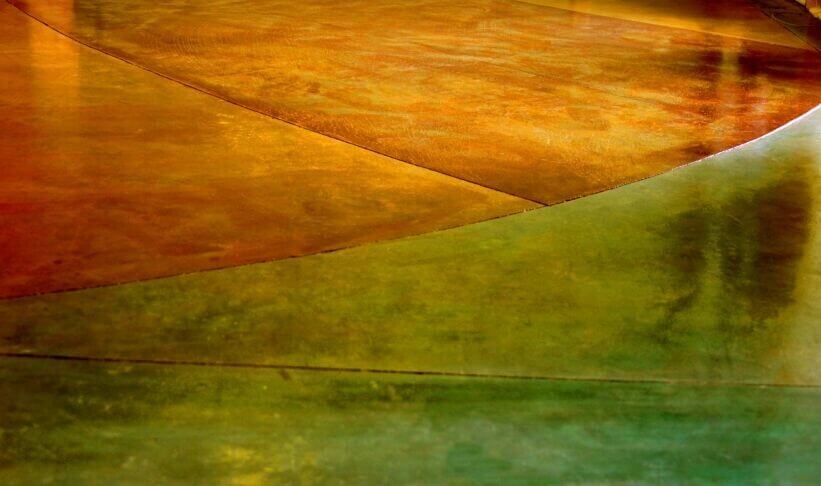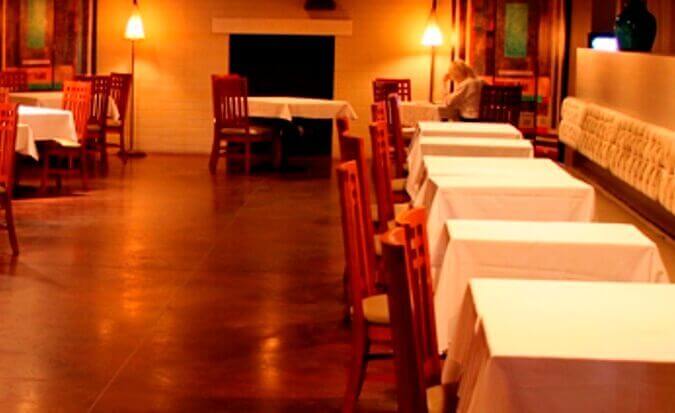 Stained Concrete 
Flooring
Stained concrete floors are one of a kind, elegant flooring surfaces which are ideal for restaurants, retail, corporate offices or even in residential houses. Decision makers can choose from two color staining techniques; acid staining or concrete dying. Both result in a low maintenance, yet attractive look – both rich and appealing. Any concrete work can be enhanced with stains and dyes like decorative overlays and polished concrete or even grind and seal floors benefit. Then the application of urethane sealers or epoxy coatings for greater wear and tear. Concrete contractors are often able to achieve dark, earthy browns appearing like leather, on a surface. Then other color stains or dyes are introduced for additional limitless possibilities. Many designers create even more interest by having installers cut into the surface creating beautiful floral patterns, or stone, brick or even mosaics. Then stained in a contrasting color.
Find out more about stained concrete flooring….
Stamped Concrete
Flooring
Stamped Concrete can make a plain slab look elegant and colorful. Mostly, it's layered over cracked concrete, to cover interior or exterior surfaces like, basement floors, kitchen and dining areas, and even hallways and main living areas. Outside, patios, driveways, walkways and decks are the most common.
Stamped concrete encompasses an unlimited gamut of textures and colors. The knowledgeable expert uses the right amount of acid stain to the concrete to create an attractive long lasting addition to your home. Styles in stamped concrete combined with textures are vast. An option of styles will be presented of stamped concrete such as naturally worn cobblestones or worn interlocking garden stones. Adding stamped concrete it enhances the beauty and elegance to your home and property.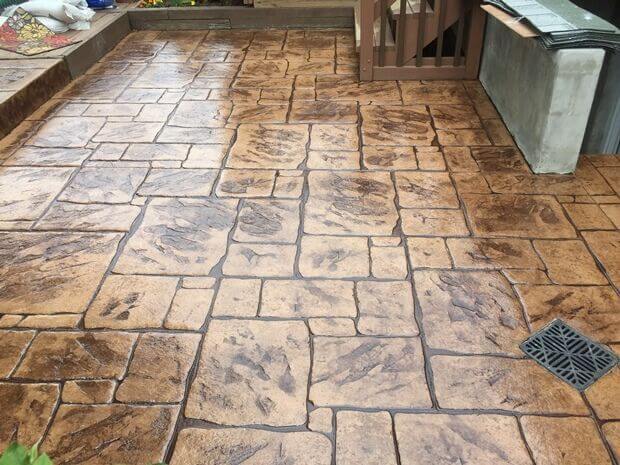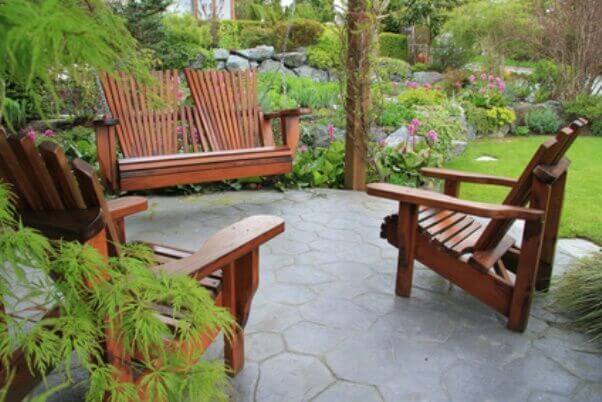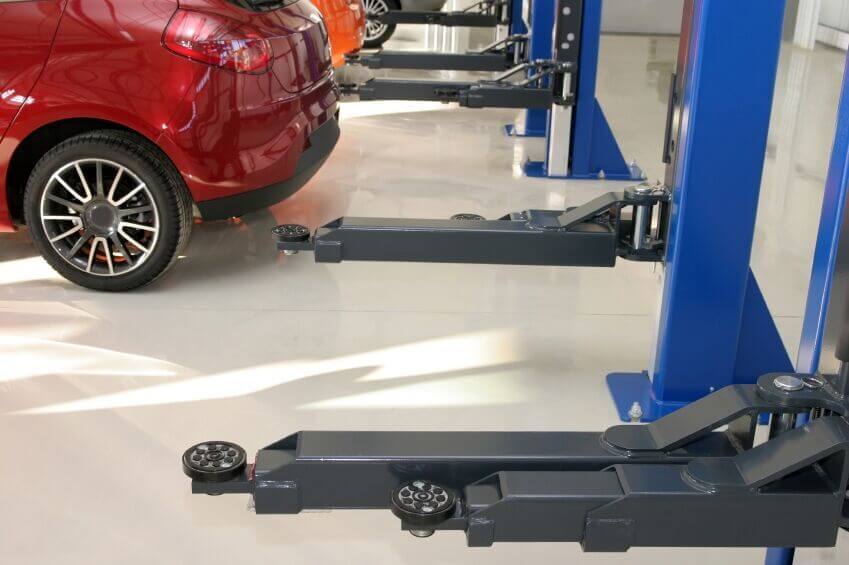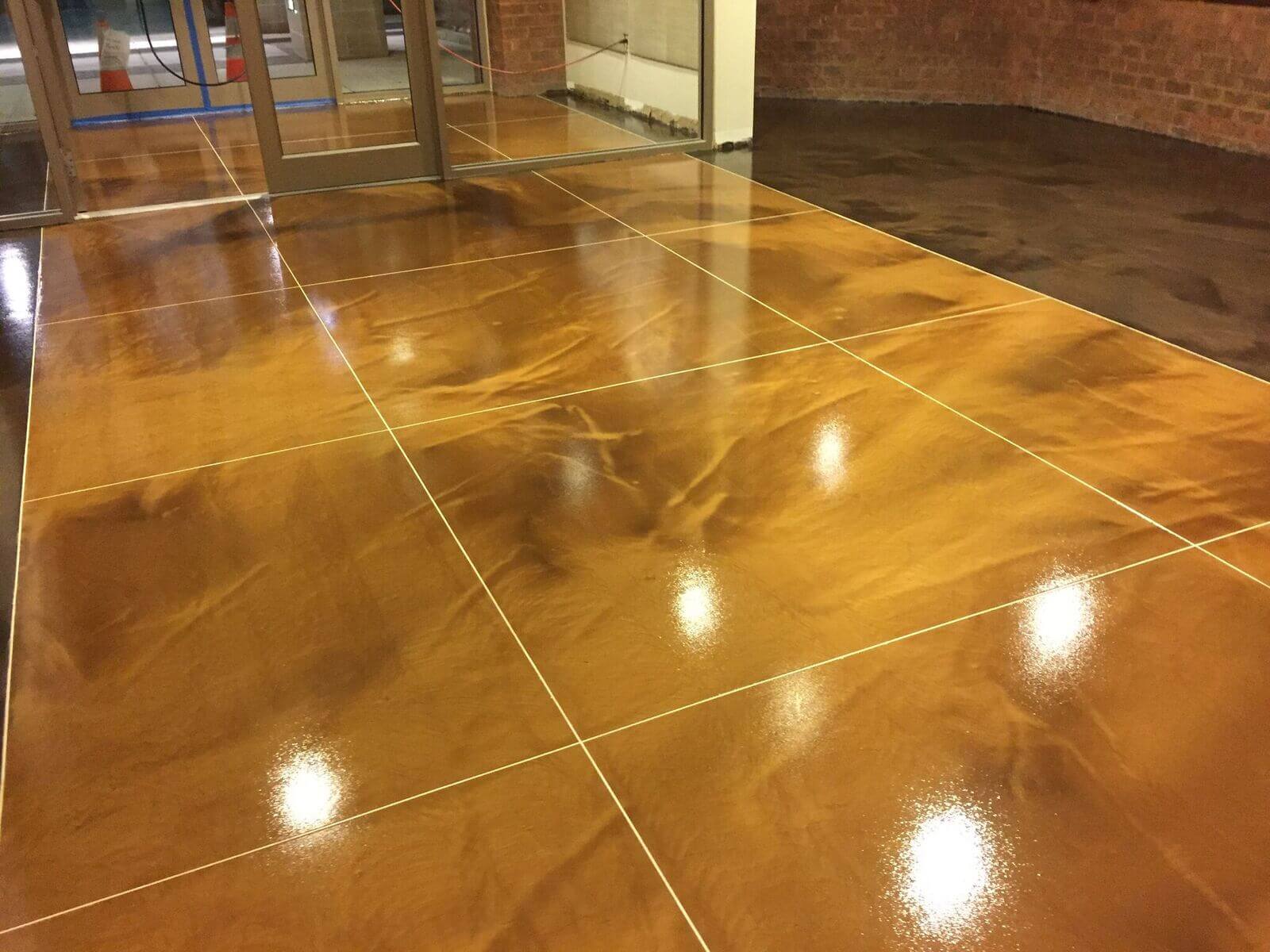 Epoxy floor coating alternatives can be either paints or a coating, offering not just a beautiful floor, but enduring protection of your concrete floor areas. Don't hesitate to call us anytime. We're in Madison. Whether you're looking for simple elegance or brazen artistic expression in your flooring, peruse the world of color variations resulting from the use of embedded quartz or sand.
Epoxy Floors installed by Metrocrete in Madison can be found everywhere, including in loading docks, residential garages, basements, commercial kitchens, offices, warehouses, laboratories, medical offices and in many more locations. If there's a floor, it can be epoxy! Epoxy flooring choices run the gamut from very durable paints to thick application of chemical resistant coatings. Epoxies are engineered as a resin with a hardener component. Often combined with urethanes or polyaspartics as a final top coat. Sometimes with just clear epoxy.
Polished Concrete
Flooring
A polished concrete flooring application will incorporate a similar grind and seal technique as epoxy applications – except for the fact that buffing concrete hones it into a shiny, semi-shiny or matte finish. The same look as polished concrete flooring can be decorative overlays, which have a more controllable finish in application.
Self-leveling concrete floors can be poured in an hour, and result in an expansive, blemish free area like those seen in museums, auto showrooms and banquet halls. These floors are often found in retail stores and large, upscale department stores. Color stains can be used on polished concrete floors, and applied in a variety of green and brown earth tones as well as shades of blues, reds and yellows. The sky's the limit in terms of color options.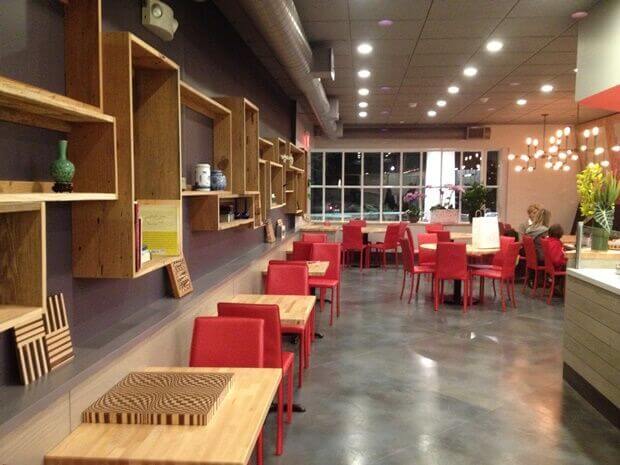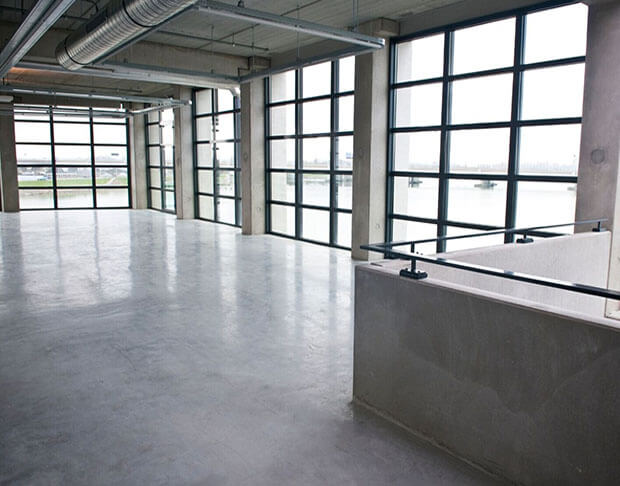 Norfolk , VA 23517
Hampton Roads Metro Area: 23503, 23513, 23505, 23518, 23507, 23504, 23502, 23508, 23509, 23523, 23510, 23517, 23511, 23519, 23520, 23521, 23551, 23512, 23515, 23529, 23501, 23506, 23514, 23541.
Save
Save
Save
Save
Save
Save
Save
Save
Save
Save
Save
Save
Save
Save
Save
States & Cities We Service

(click on state below to see cities)