Stamped Concrete
Guide
Concrete Stamping and Refinishing Contractor Services
The beauty of concrete stamping and refinishing is the versatility and options available for residential and commercial use.
Most likely you have seen it around pool decks, on sidewalks, patios, driveways and even interior spaces. There are even concrete pavers and paving stones that can be used for walkways and driveways.
For interior floors there are stamped concrete overlays. Concrete stamping overlays are thin coatings of approximately ¼ inch thick.
Concrete resurfacing solutions are not limited to just concrete stamping. There are unlimited patterns and textures for refinishing old, cracked concrete with decorative finishes.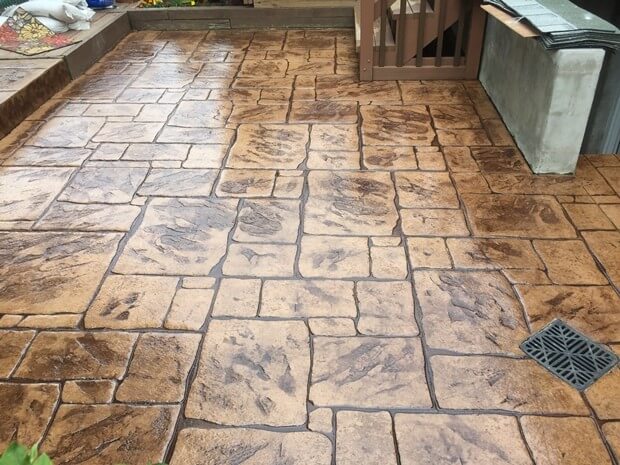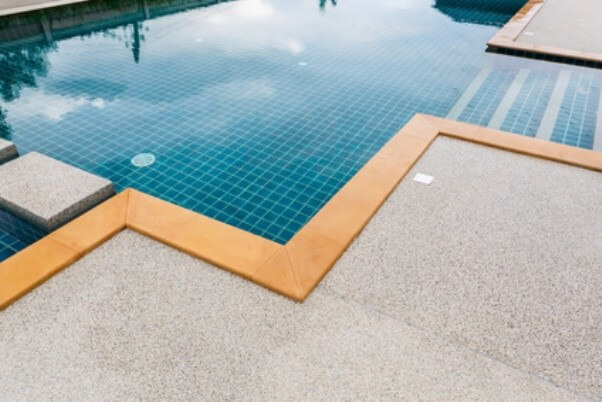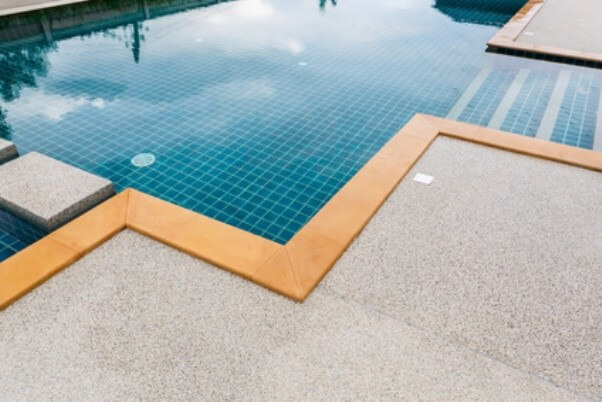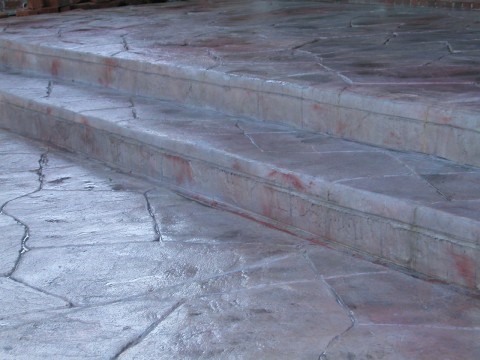 Stamped Concrete Design Options and Colors
Interior and exterior concrete stamping as well as textured overlays are available in any color you need to match and enhance the curb appeal of your home or business.
Concrete Stamping Patterns
•    Natural Slate – Choose from a variety of slate patterns with your choice of color. Ashlar Slate, English Field are a few .
•    Natural Stone – Choose Random Stone, Cobblestone, Tuscany, Yucatan Stone.
•    Brick Patterns – Herringbone, Running Bond, Basket Weave.
•    Wood Patterns – Cedar or Classic Wood patterns
•    Seamless Granite – Blue, Stone, Limestone, Sierra, Roman Slate
If you have existing interior or exterior concrete that is unsightly and needs resurfacing you have many overlay solution.
You can have a first concrete overly coat applied and either use strapping tape or saw cuts or vinyl patterns which are resurfaced with a second coat. This system provides a cost effective, decorative overlay. This is a thin coat system ideal when height matters.
Frequently, adding tile or hardwood to pre-existing concrete will raise the floor height beyond local code requirements.
This can be an issue when renovating old buildings with slab on grade, retail spaces or basements where raising floor height might prevent you from getting a certificate of occupancy.
Concrete resurfacing can be achieved in many cases with an overlay of 1/8th inch or less. Concrete finishes can be textured with sandstone or broom finishes. Overlays can be sealed with water or solvent based sealers, urethanes or epoxy.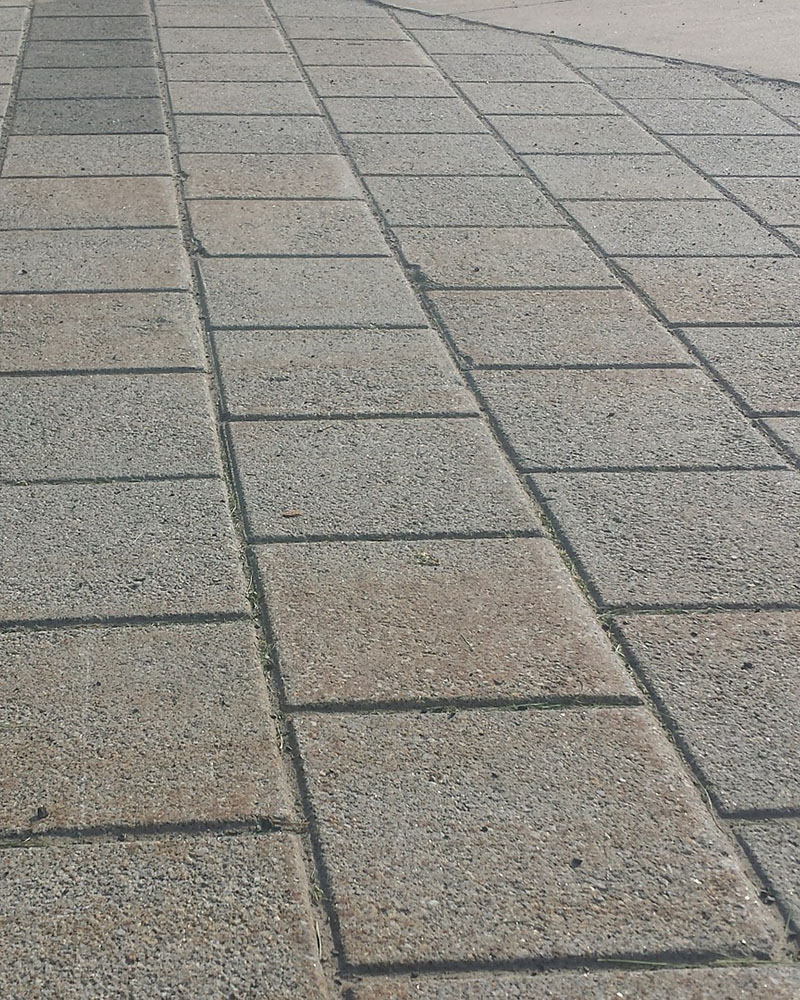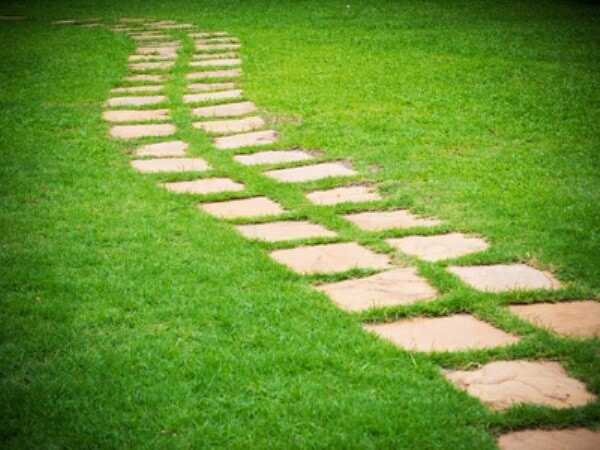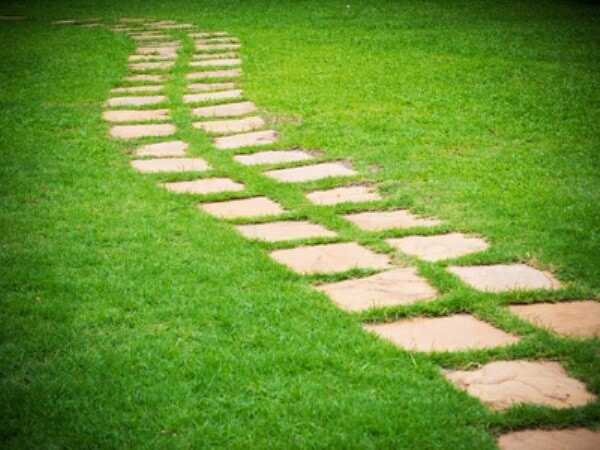 Cost of Concrete Stamping and Refinishing

Concrete Stamping
Cost is approximately $12 per square foot. It can be higher with advanced custom designs and coping.
Broom Finish
Broom Finish Concrete is an affordable alternative to stamped concrete. General pricing is $8 to $9 per square foot depending on size and complexity of shape.
Concrete Refinishing
If you plan on resurfacing existing concrete allow for $5 to $7 per sq. ft. Cost can be higher with stains, dyes and custom patterns.
Splatter Texture Resurfacing
Stray down systems are popular uses for resurfacing interior and exterior pool decks. Many of these systems for resurfacing pool decks with non slip sealed finishes cost over $10 per square foot.
Maintaining Stamped Concrete

For exterior stamped concrete and concrete refinishing overlays, solvent based sealers will last the longest while enhancing the texture and color. Water based sealers can also be used.
For interior concrete, water and solvent based sealers are ideal. Epoxy and urethane coatings can also be used to protect the surface.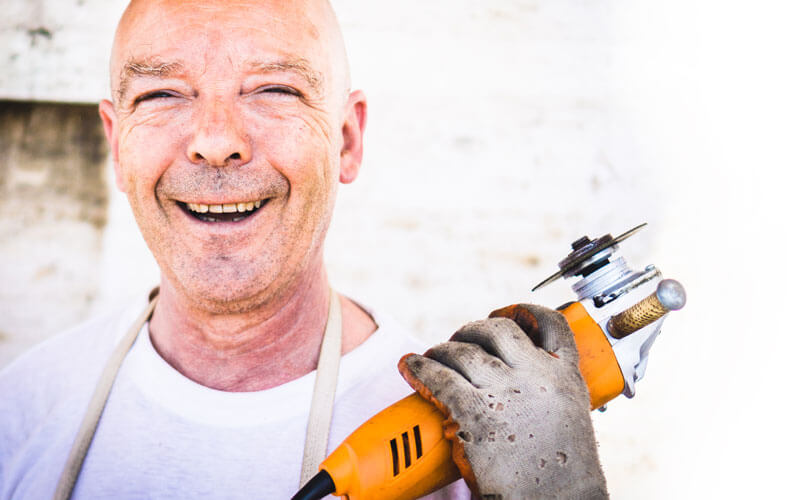 We are stamped concrete flooring experts, let us 
Help You
States & Cities We Service

(click on state below to see cities)