Stained Concrete
Guide
MetroCrete Quick Guide to Concrete Staining and Coloring
The Popularity of Stained Concrete
Floor Services
Thanks to the internet, everyone has access to information about decorative concrete floors. As a result, demand has exploded in recent years. You likely have seen stained concrete floors in coffee shops, retail stores, restaurants, grocery stores, showrooms and offices.
Concrete flooring has come a long way from a utilitarian use in warehouses and sidewalks.  Today they are everywhere and growing at an exponential rate.
Explosive demand has created opportunities for contractors and choices for home and commercial use with new coloring options, tools and techniques created by manufacturers.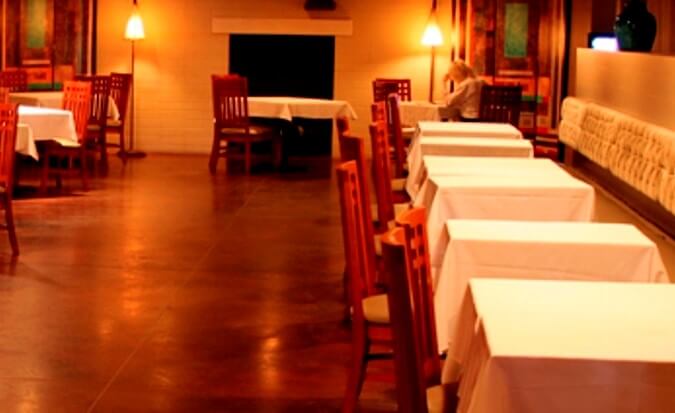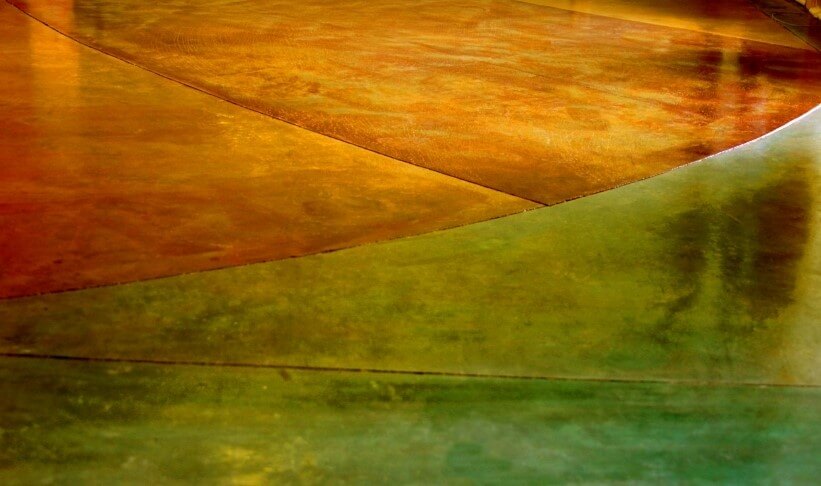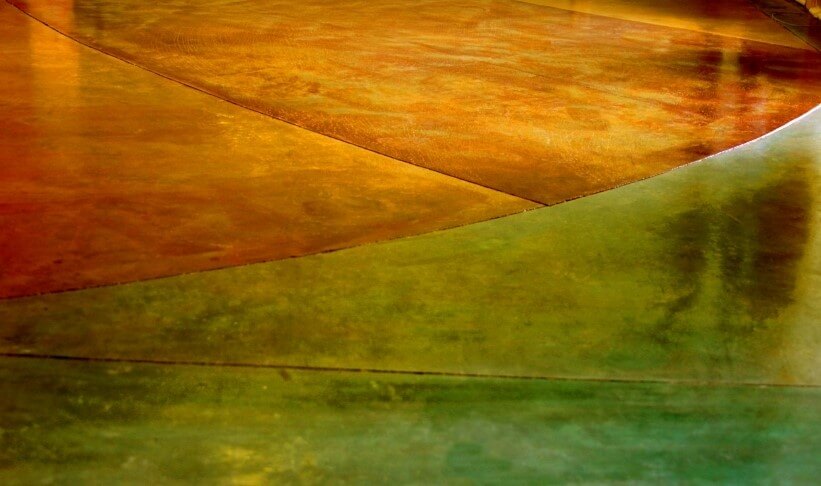 Types of Concrete Stains, Dyes and Coloring

Acid Stain Concrete – Acid stains are a combination of water, acid and metallic salts that react with the lime in concrete. Colors are translucent earth tones of brown, green and blue. Some have reddish tints like mahogany. Application of concrete acid stains produce a unique result for every floor. The look is mottled. This is due to many factors inherent to concrete. Concrete is not 100% consistent. Some areas dry faster than others along with high and low spots. When acid stains are applied, some will settle in low spots creating a darkness or lime may vary in the mix.
Acid stains are generally sprayed on the surface with hand pump sprayers. When the pump sprayers are fully loaded the pressure is greatest. The result is more stain will be released in the beginning. It's natural that the amount of stain released to an inconsistent surface will ultimately create a variegated appearance. That's the beauty of concrete acid stains. It is not like paint. Acid stains can be applied to concrete overlays as well as existing concrete.
Concrete Dyes – There are solvent and water based dyes. Solvent based dyes are available in many colors not just earth tones like with acid stains. Solvent based dyes are vibrant and bright. Water based dyes are pastels. They are soft colors. Dyes penetrate concrete with translucent appearance. They do not cover concrete like paint or overlays. Dyes can be used to even out acid stains. They can be used for custom floor graphics.
Integral Color – Integral color are pigments added to the concrete mix. They become part of the concrete rather than just a topical colorant. These pigments can also be applied to the surface of wet concrete and overlays. As the overlay is applied, integral colors gingerly sprinkled on the surface will naturally create variation. Combine this process with topical stains and dyes will produce a mottled appearance.
Metallic Epoxy – Metallic epoxy coatings have become extremely popular in recent years as an alternative to stained and dyed concrete. The look is mottled like with a stain or dye.
Saw Cuts Enhance
Decorative Concrete Design
Companies such as Engrave A Crete have developed saw cutting tools specifically for decorative concrete design. Saw cuts are very shallow with purpose of creating the look of tile and borders. Additional tools are available for intricate designs such as custom graphics.
Once the saw cuts have been created in a tile pattern for example, individual tiles can be colored in various colors. Another way is to stain or dye the floor, then do the saw cuts.
One of the advantages of saw cuts is to break the look of a seamless concrete floor. Often what looks like a blemish in stained or dyed concrete, looks like custom tile with saw cuts. Saw cuts completely change the aesthetics of a stained concrete floor.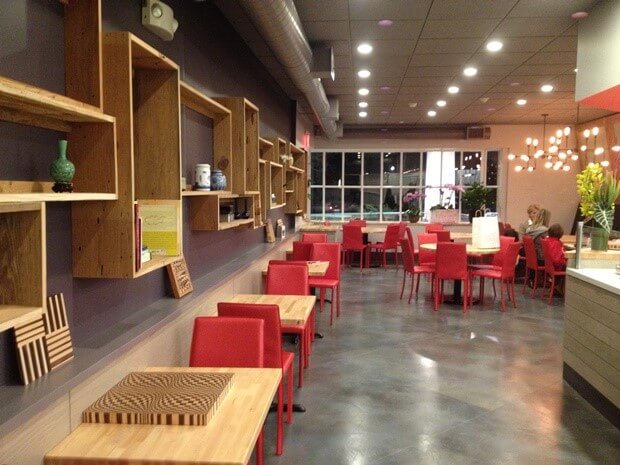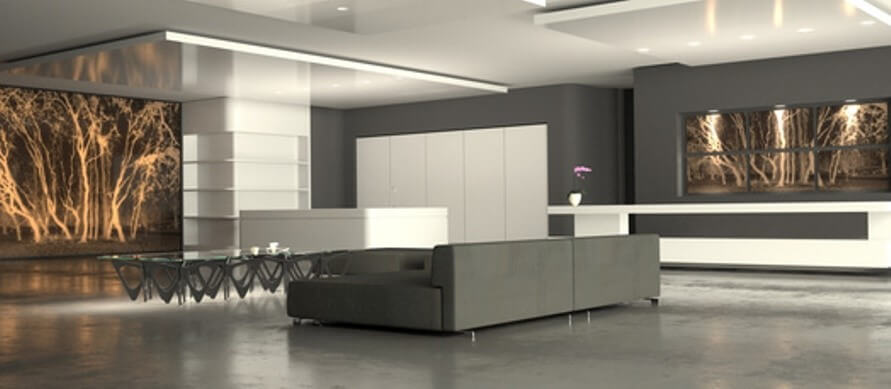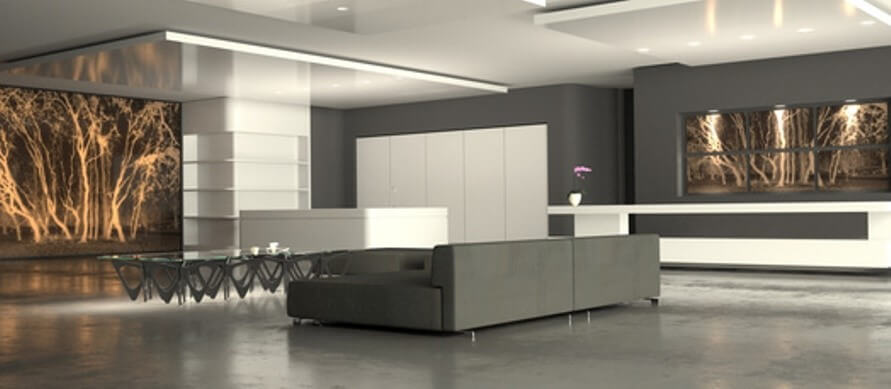 Concrete Surfaces for Staining or Dyeing

Exterior Concrete – Acid stains will withstand UV rays for exterior concrete such as stamped concrete. Stained exterior surfaces need to topically sealed ideally with solvent based sealers to enhance and protect the appearance. It is recommended to reseal exterior stained concrete every few years to maintain the appearance. If sealers wear off the surface discoloration will occur. Concrete dyes will fade from exposure to UV rays.
Interior Concrete – Stains and dyes can be applied to existing concrete, polished concrete, thin overlays and self-leveling concrete. Interior concrete and overlays that are stained and dyed can be protected with water and solvent based sealers, clear epoxy and urethanes.
Decorative concrete cost is comparable to other flooring types such as tile, carpet and hardwood. The misconception is that decorative concrete is cheap.
Basic – A simple stain and sealer application can be less than $3 per square foot. For larger commercial floors this can include a simple grind at this price level but generally expect to pay more if prep work is required. Prep work includes crack repair, fixing blemishes, working around columns, stairs, floors vents. Every little extra requires additional skill, knowledge, materials, time and expense.
Medium Decorative Concrete Design – Expect to pay up to $7 for stained and dyed concrete with multiple colors and basic saw cuts.
Advanced – Decorative stained and dyed concrete can be over $7 per square foot. It can go to $14 per square foot and higher depending on level of design. Most expensive decorative concrete floors are found in luxury homes and retail stores where curb appeal is part of the brand.
The prices above are guidelines and not exact. Every floor is different. There are many factors that can affect pricing.
Condition of Floor – Floors should be checked for moisture. Cracks and blemishes need to be repaired. Cracks and patchwork will show through stained and sealed concrete. This can be a positive or a negative depending on the perspective and design goals. The solution is application of concrete overlay or self leveling concrete.
Size of Floor – A large, wide open commercial space stained and sealed is less expensive per square foot than a small residential space with many walls, corners, cabinets, floor vents. In areas where walls are already finished, substantial preparation will be needed to protect the walls. Walls are frequently protected with plastic which can drip excess stain to edges when stains are sprayed. This requires additional time and effort increasing the cost of project.
In new construction projects where walls have not been built, you will save a little since wall prep is not an issue. However, there still may need areas of protection. Every effort has a cost. It's always best to address as many factors as possible when pricing a project. Every project starts with the best intentions but the most beautiful result can leave a sour taste if expectations are not properly aligned from the beginning.
Grind, Stain and Seal – Another factor is the level of surface prep as mentioned above. If you have a porous new floor, surface prep may be minimal. The factor is the porosity of the floor. Acid stains will naturally open the pores of the concrete allowing for the salts to react with the lime. If the concrete is old or if it was burnished with hand trowels or other concrete finishing equipment, grinding may be needed. This will add additional labor, materials and expense to the project.
Each floor needs to be analyzed and scope of services reviewed before pricing.
Concrete Overlays and Self Leveling Concrete – If your existing concrete needs resurfacing before staining, then it needs proper pricing. There are many options including overlay textures. Some overlays produce sandstone textures while self leveling cement overlays produce a smooth finish like polished concrete.
Decorative Concrete
Pricing Factors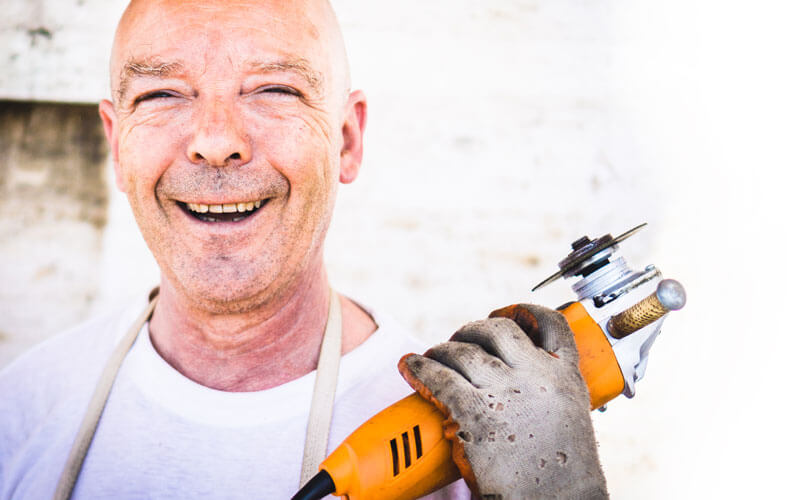 We are polished concrete flooring experts, let us 
Help You
States & Cities We Service

(click on state below to see cities)