Concrete & Epoxy Flooring
Experts


(971) 803-3430

Stained, stamped, epoxy or polished concrete floors in Oregon - Call Us Today!

Discover how concrete & epoxy floors
can transform

 your home or business
CONCRETE FLOOR TREATMENTS IN Springfield
Locating the right contractor for a job is often a difficult task and can consume your time. Thank you for finding us. We're committed to quality concrete flooring projects that are on time and on budget.
We'll definitely match or exceed your budgetary and timing expectations, as well as your craftsmanship and service expectations. We're pleased to make you this promise.
ALLURING CONCRETE SURFACES
We specialize in a wide range of concrete floor options like artistic Epoxy Floor Coatings, low to high gloss Polished Concrete, Concrete Resurfacing, and beautifully applied decorative stains – for a beautiful floor.
CALL TODAY FOR AN ESTIMATE IN Oregon
We are proud to specialize in stamped concrete floors, epoxy and stained stamped flooring. Local expertise in commercial and residential concrete floor applications.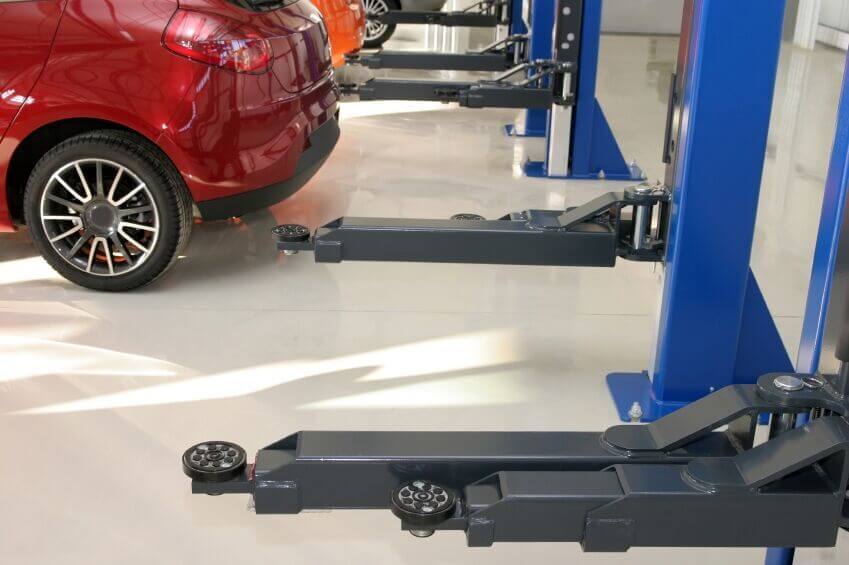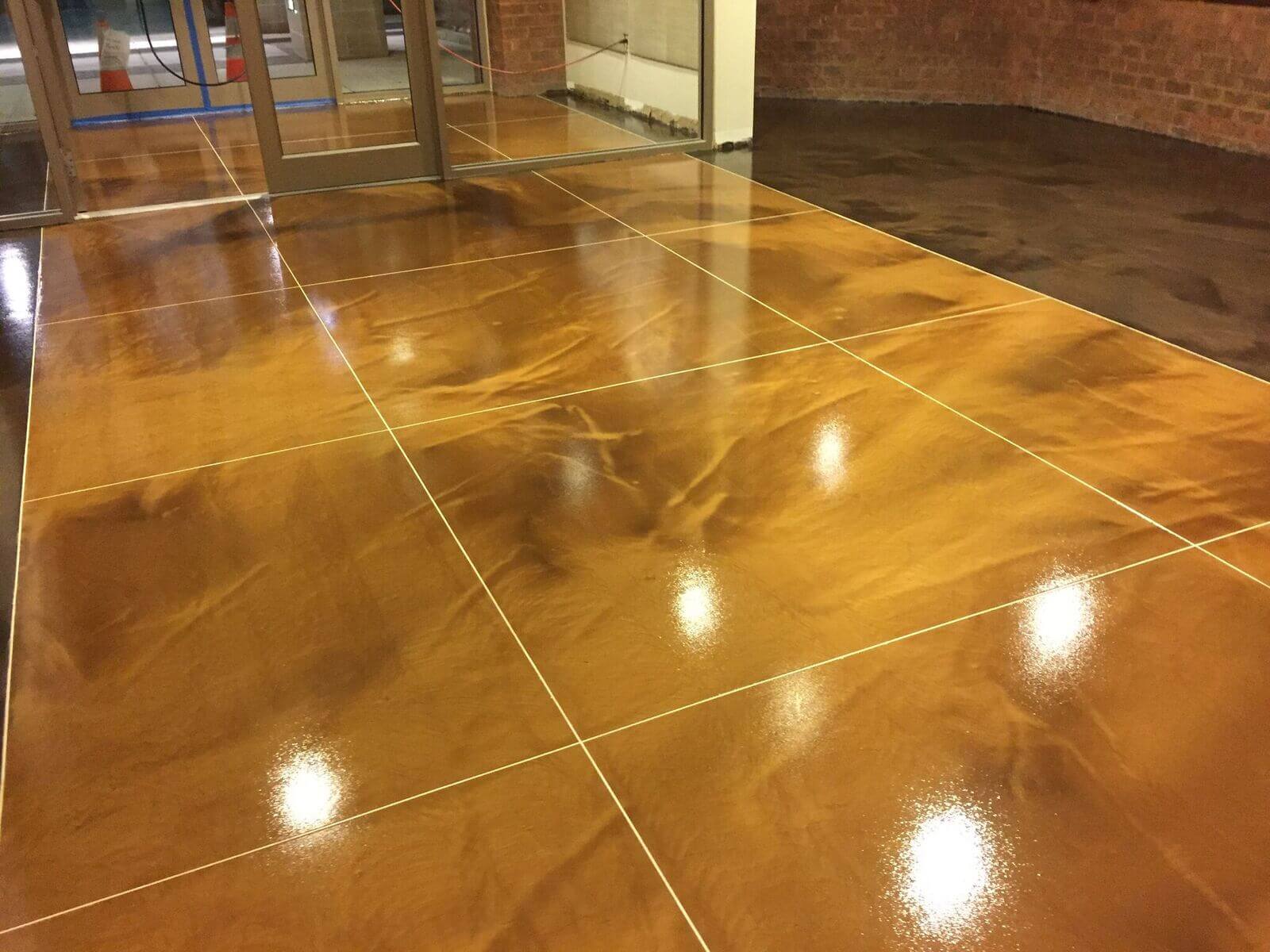 Epoxy floor covering options are made as coatings and paints, offering not only visually exquisite flooring, but in practical terms, lifelong durable protection for your concrete floors in Springfield. Both interior and exterior. Chemically engineered for strength without compromising beauty. For an artistically pleasing flooring solution, think about the wide gamut of radiant color options by embedding quartz or sand into the wet coat.
Epoxy Floors are used in every conceivable flooring application in Springfield. Including in warehouses, dog kennels, offices, data centers, commercial kitchens, retail facilities, medical offices, and this is just to name a few flooring applications. Epoxy Flooring types consist of both thin paint products and substantial chemical resistant coatings. As a two component – resin and hardener – product, epoxies are often paired with polyaspartics or urethanes as a final top coat. Sometimes with just clear epoxy.
Polished Concrete
Flooring
A polished concrete floor will utilize the identical sand and seal technique as epoxies, except polishing it smooths the cement into a shiny, semi shine or matte finish after sealing. Color pigments may be used on polished concrete floors, and applied in a variety of green and brown earthy shades as well as in magentas, indigos and yellows. There are a number of color options.
The identical appearance is offered by utilizing a decorative overlay, which may offer yet another choice to address your flooring requirements. Self-leveling concrete is used to create this type of flooring, which presents an upscale, faultless appearance, like those seen in galleries, museums and department stores. You can also find decorative concrete overlays in restaurants because they're fast and easy to install with little down time.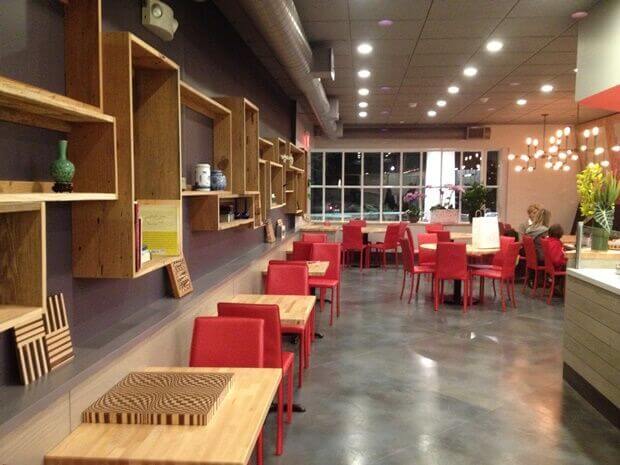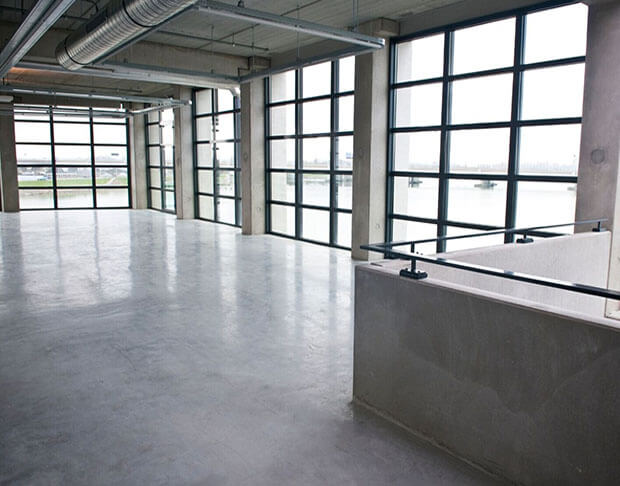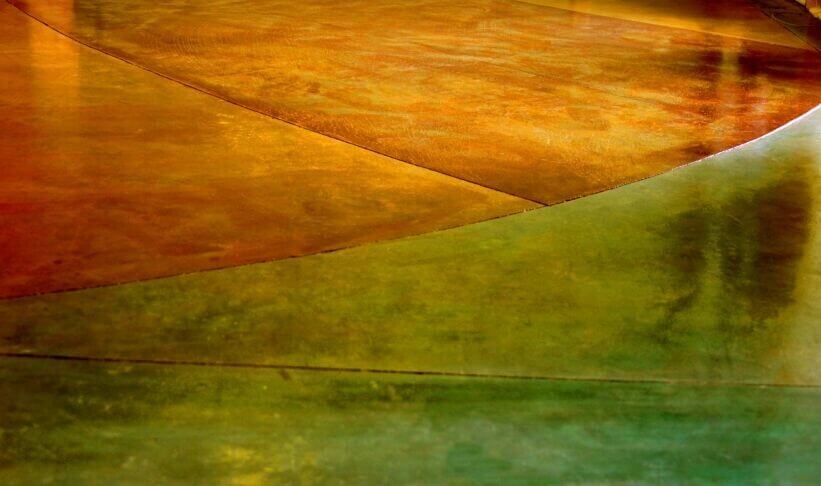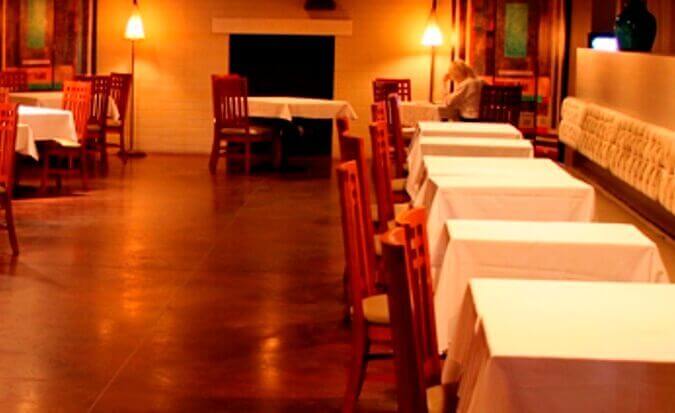 Stained Concrete 
Flooring
Stained concrete floors offer quintessential flexibility while offering a broad range of uses. Perfect for retail stores, restaurants, offices and even in homes. Decision makers have two or three choices for the final colorization methods. Concrete dyes or acids which each produces distinctly different outcomes you may find hard to choose between. Contractors can achieve a leathery, dark rich brown appearance with acid staining.
And then dyes in varying shades can be applied offering further visual interest of the floor's surface. More uniqueness can be created with shallow cuts resulting in interesting floral, or stone patterns. Then they're further stains or dyes can be applied. Colorizing with dyes or stains will enhance any concrete work such as decorative overlays, polished concrete or any grind and seal project, Floor technicians then apply sealant in epoxy or urethane for greater wear and tear.
Find out more about stained concrete flooring….
Stamped Concrete
Flooring
Stamped Concrete beautifies indoor and outdoor floors. Most often, it's added as a separate layer over new concrete, and particularly on exterior or interior areas such as a beautiful raised front porch in stamped concrete to resemble a slate flooring, leading to the same or coordinating interior hall floor design. Styles of patterns in stamped concrete are numerous.
The selection of styles and textures of stamped concrete may be natural materials in slate or stone and in a variety of textures. By including stamped concrete, it elevates the appearance of the interior and exterior of your living space. Stamped concrete offers an almost endless choice of colors and levels of textures. The creative expert adds acidity and hardener which can produce a a unique and artistic area to upgrade your residence.
Read more about stamped concrete flooring….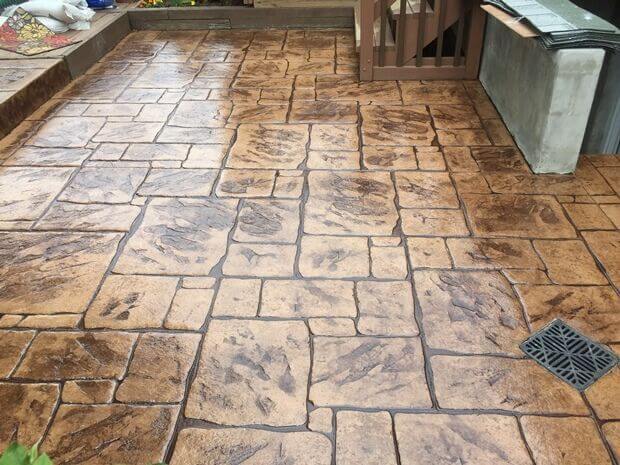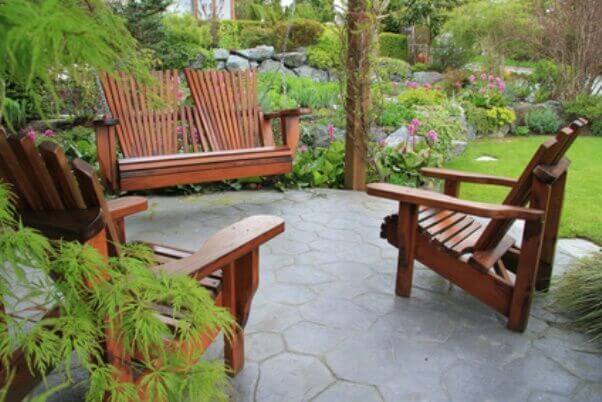 Springfield, Oregon
Lane County: 97477, 97478, 97403, 97405, 97475

Save Save Save Save Save Save Save Save Save Save Save Save Save
States & Cities We Service

(click on state below to see cities)