Concrete & Epoxy Flooring
Experts


(971) 803-3430

Stained, stamped, epoxy or polished concrete floors in Oregon - Call Us Today!

Discover how concrete & epoxy floors
can transform

 your home or business
DRAMATIC CONCRETE DESIGNS
We can entice you with an exquisite selection of concrete floor options like artistic Epoxy Floor Coatings, glossy Polished Concrete, Concrete Resurfacing, and decorative stains applied with an artistic flare.
CONCRETE FLOOR TEXTURES IN Hillsboro
Locating the perfect contractor can be hard, can be frustrating and often very time consuming. But, you're in the right place now. We'll meet – and usually exceed your timing and budget expectations.
CALL US TODAY FOR SERVICE IN Oregon
We are experienced specialists in epoxy, polished, stained stamped concrete floors. Local experts for both residential and commercial concrete floors. Book us in for a free quote to discuss your project.
TOTAL SATISFACTION GUARANTEE
We'll trump your budgetary and timing expectations, as well as your craftsmanship and service expectations. We're pleased to make this guarantee because we have confidence in our performance.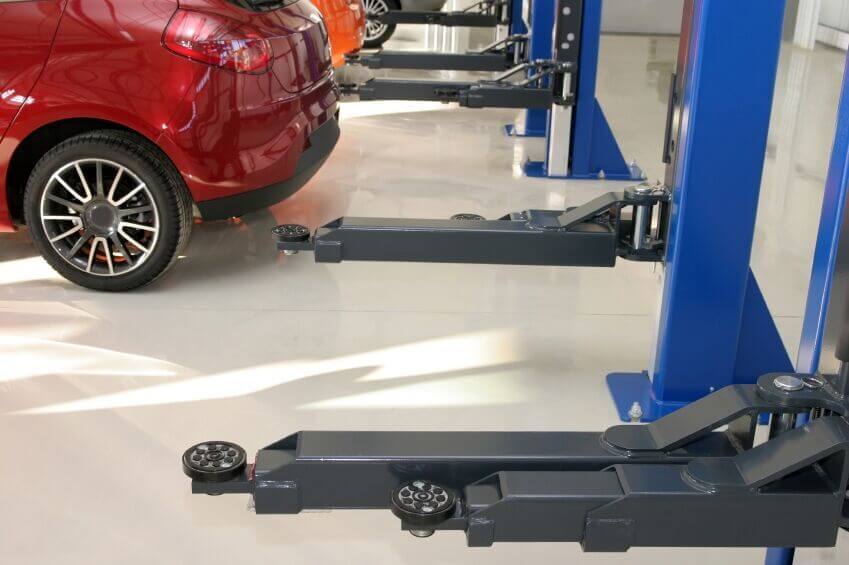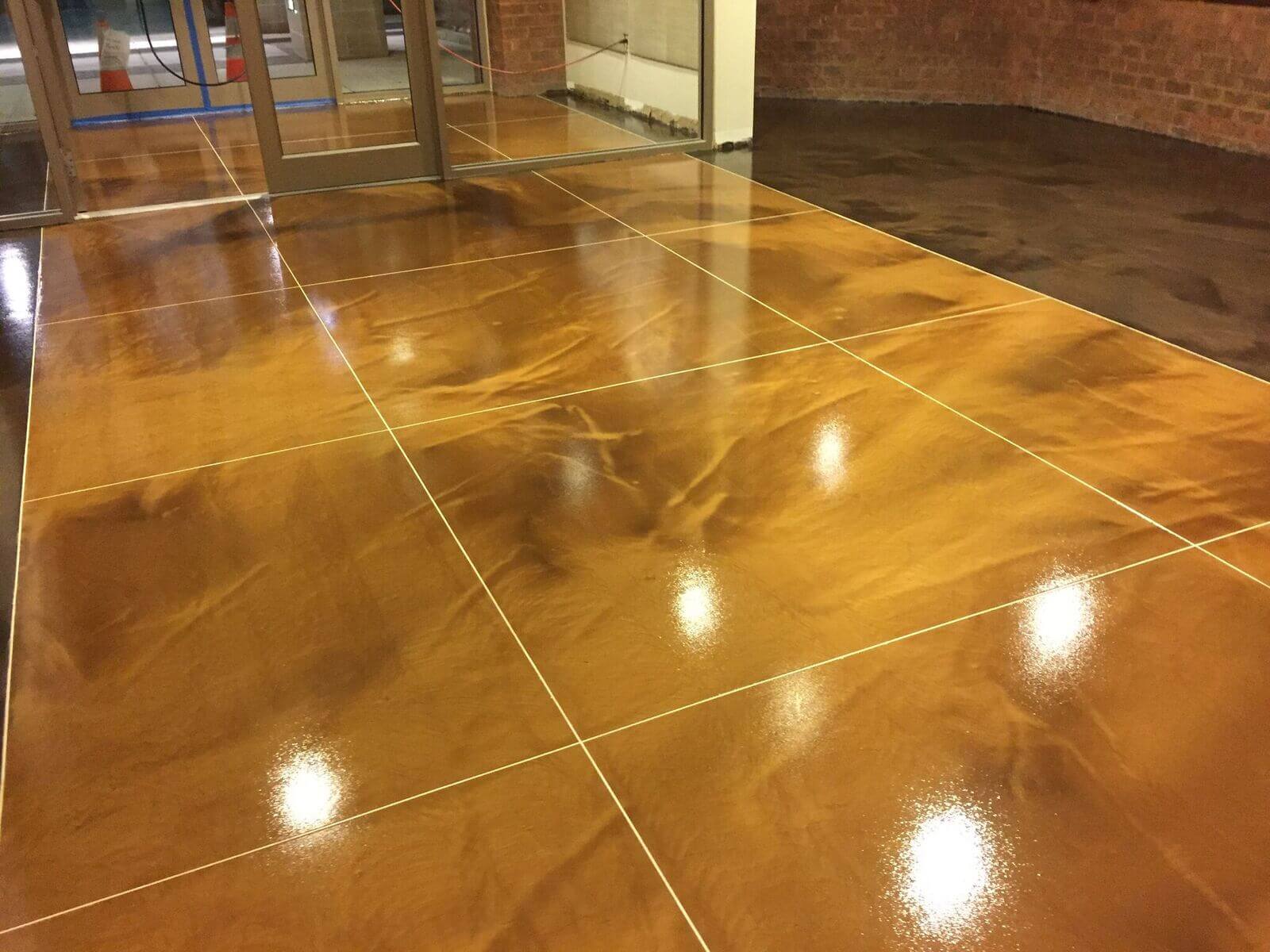 Epoxy floor coating varieties are either a coating or a paint, resulting in not just a visually pleasing floor, but sustained protection of all types of concrete substrate floor areas. We're local to you in Hillsboro so just give us a call. For an artistically pleasing flooring solution, consider the wide range of magnificent color options created through the use of sand, quartz and color chips.
Epoxy Floors in Hillsboro installed by Metrocrete can be seen everywhere, including in data centers, commercial kitchens, residential garages, basement floors, medical facilities, laboratories, warehouses, and this list doesn't cover but a tiny fraction of flooring possibilities. Epoxy flooring choices encompass both paint based and heavyweight chemical resistant coatings. Epoxy is basically a resin and a hardener. It's most often used with urethanes or polyaspartics as the top coat.
Polished Concrete
Flooring
A polished concrete floor application will share the same grinding and sealing process as epoxy applications – except for the fact that buffing concrete hones it into a shiny, semi-shiny or matte finish. Color pigments may be utilized in polished concrete floors, in muted green and brown earthy shades and in blues, reds and ochers.
A whole rainbow of colors! The same look as polished concrete flooring can be a decorative overlay, which may offer yet another choice to address your flooring requirements. This process uses self-leveling concrete, which must be handled quickly, but results in an elegant, yet seamless look, often seen in galleries and showrooms, banquet halls and retail stores. Concrete overlays are being used extensively, and you'll also see them in shopping malls.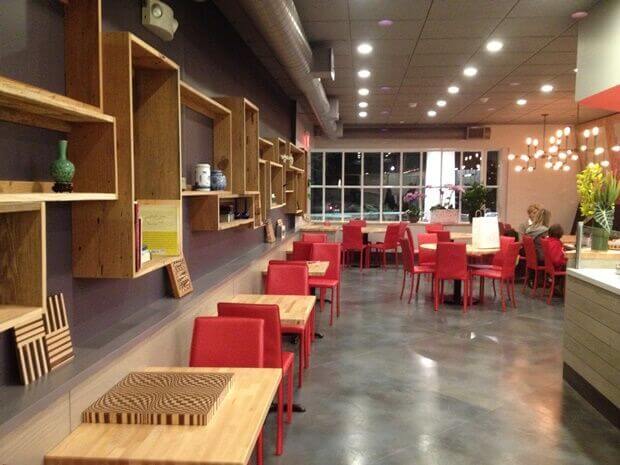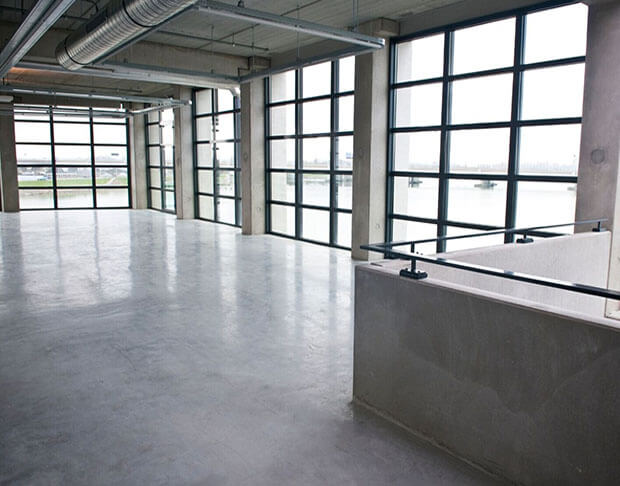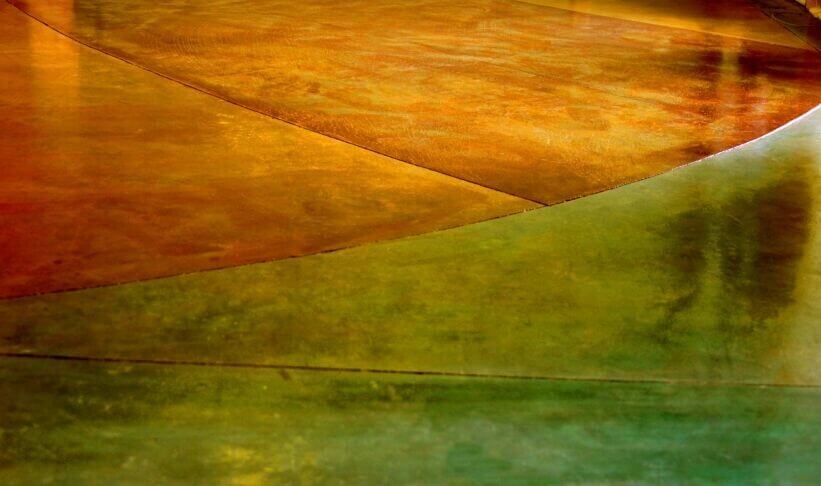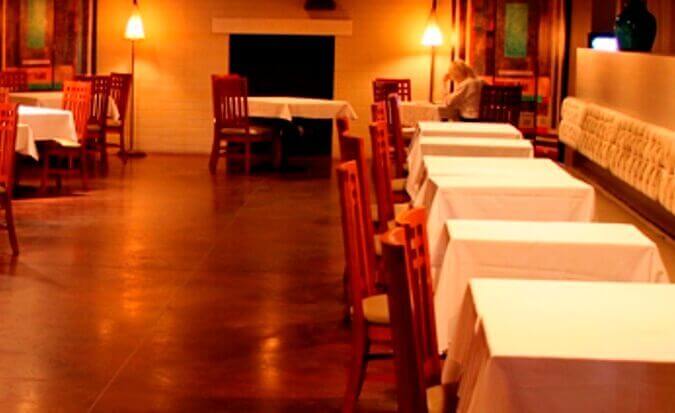 Stained Concrete 
Flooring
Stained concrete floors are one of a kind, elegant flooring surfaces which are ideal for restaurants, retail, corporate offices or even in residential houses. Decision makers can choose from two color application techniques. They can opt for acid stains or concrete dyes. Either choice will result in a low maintenance, yet attractive look – both rich and attractive. A leather like appearance can be achieved using dark, rich brown tones then, other color stains or dyes are introduced for additional visually pleasing options.
More interest can be achieved with expert cuts into the concrete to create patterns in mosaics, border or the like. And then stained in a contrasting color. Colorizing with dyes or stains will enhance any concrete work such as polished concrete, decorative overlays, and any grind and seal project, Floor technicians then apply epoxies or urethane sealant for more protection.
Find out more about stained concrete flooring….
Stamped Concrete
Flooring
Stamped Concrete elevates flooring both interior and exterior. Often, it's applied over freshly hardened concrete on interior floors or outdoor spaces like the large porch at the entrance to your home. Even backyard surfaces around a firepit or sitting area would create a pleasing environment for friends and guests.
Textures and patterns in stamped concrete can resemble the real thing. Stamped concrete can resemble natural materials in slate or stone and in a variety of textures. Including stamped concrete elevates the appearance of the interior and exterior of your living space. Stamped concrete encompasses an unlimited array of colors in combination with textures. The talented craftsman mixes saw cuts and dyes which can result in spectacular designs and an interesting design of your choice.
Read more about stamped concrete flooring….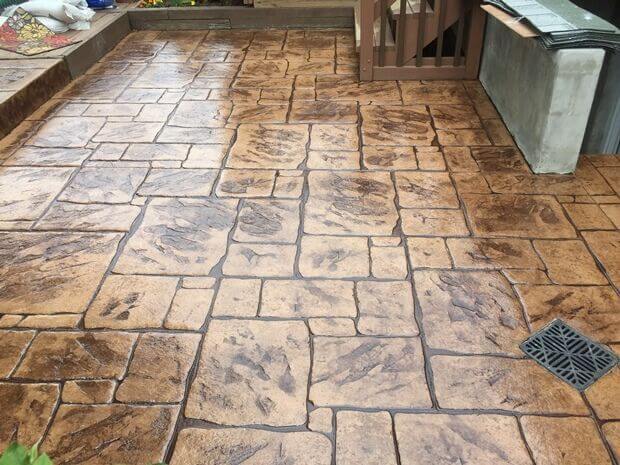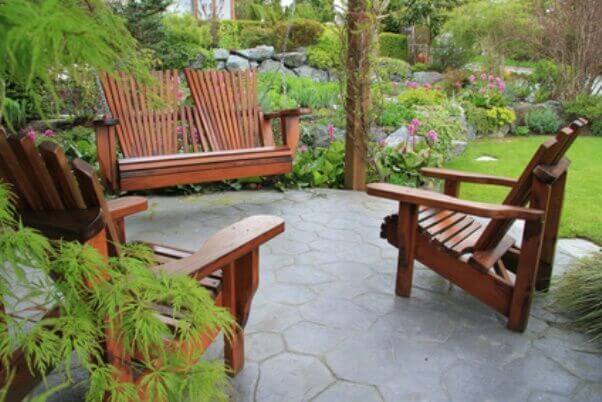 Hillsboro, Oregon
Washington County: 97124, 97123, 97006, 97007, 9722
Save Save Save Save Save Save Save Save Save Save Save Save Save
States & Cities We Service

(click on state below to see cities)