Concrete & Epoxy Flooring
Experts


(971) 803-3430

Stained, stamped, epoxy or polished concrete floors in Oregon - Call Us Today!

Discover how concrete & epoxy floors
can transform

 your home or business
ELEGANT CONCRETE SURFACES
Revel in our broad collection of concrete flooring options like Epoxy Floor Coatings, custom Polished Concrete, long lasting Concrete Resurfacing, and beautifully applied decorative stains – for a beautiful floor.
QUALITY SATISFACTION GUARANTEE
We will trump your budget and timeline constraints, and your expected level of customer service and craftsmanship. We're happy to make this promise to you.
CALL US TODAY: PROUDLY SERVING IN Oregon
We specialize in polished, epoxy, stained stamped concrete floors. An established local track record in residential and commercial concrete flooring applications. Book in Metrocrete for a free quote to review your project!
CONCRETE FLOOR TEXTURES IN Beaverton
Finding the right contractor for a job can be challenging and waste valuable time. We promise to meet – and probably exceed – your expectations in quality, timing and budget constraints.
Polished Concrete
Flooring
Polished concrete floor applications incorporate the same polish and seal method as epoxy floors – except that buffing concrete refines the cement so once sealed its finished in a gloss, semi-gloss or matte finish. A similar appearance to polished concrete can be gotten with a decorative overlay, which may offer yet another choice to address your flooring requirements.
Self-leveling concrete must be worked with quickly, yet it provides an upscale, faultless appearance, like those seen in galleries, museums and department stores. These floors are often found in retail stores and large, upscale department stores. Pigments can be used on polished concrete floors, in natural green and brown natural tones plus, in shades of blues, reds and yellows. The sky's the limit in terms of color options.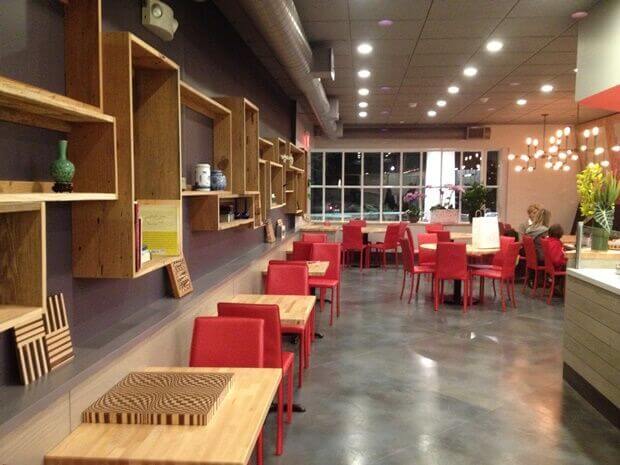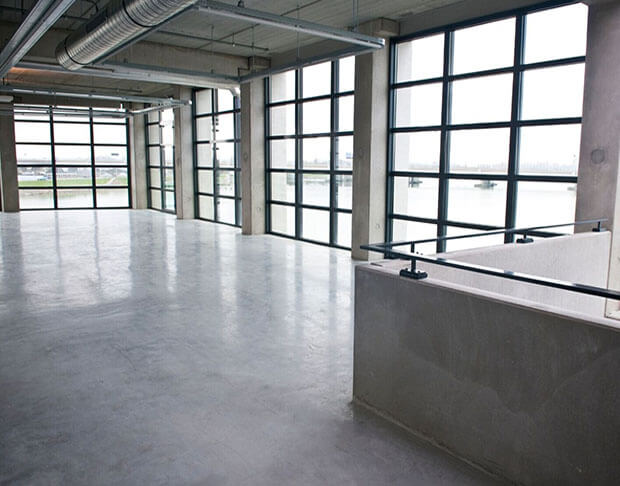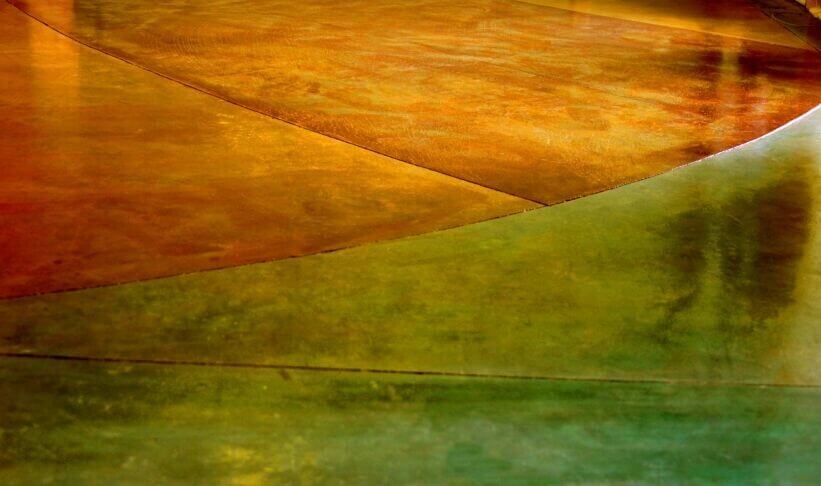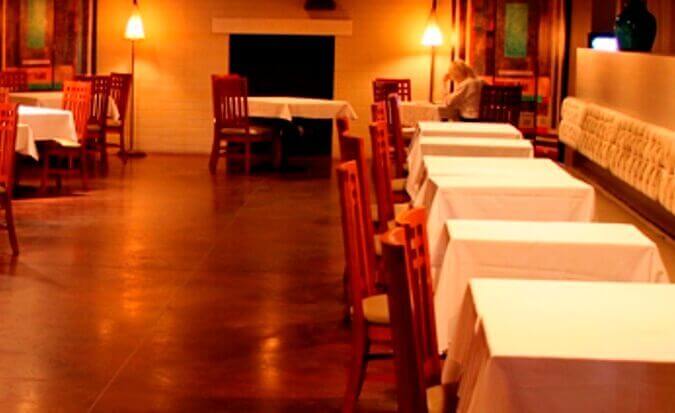 Stained Concrete 
Flooring
Stained concrete flooring is an attractive, one of a kind flooring surface which is ideal for almost any retail, commercial or even residential use. Property owners who want to add color can choose between two staining systems for their color staining techniques; acid staining or concrete dying. Both produces distinctly different outcomes you're sure to enjoy.
Contractors will sometimes achieve a leathery appearance using acid stains in rich tones of brown – then stains or dyes can be introduced for additional enhancement. A broad area can be enhanced with shallow cuts to produce patterns of flowers, logos, stone or mosaics. Then the surface is colorized with stain or dyes. Dyes and staining will beautify other types of concrete like decorative overlays, polished concrete or any grind and seal work. Flooring experts then add layers of sealant in epoxy or urethane for more protection.
Find out more about stained concrete flooring….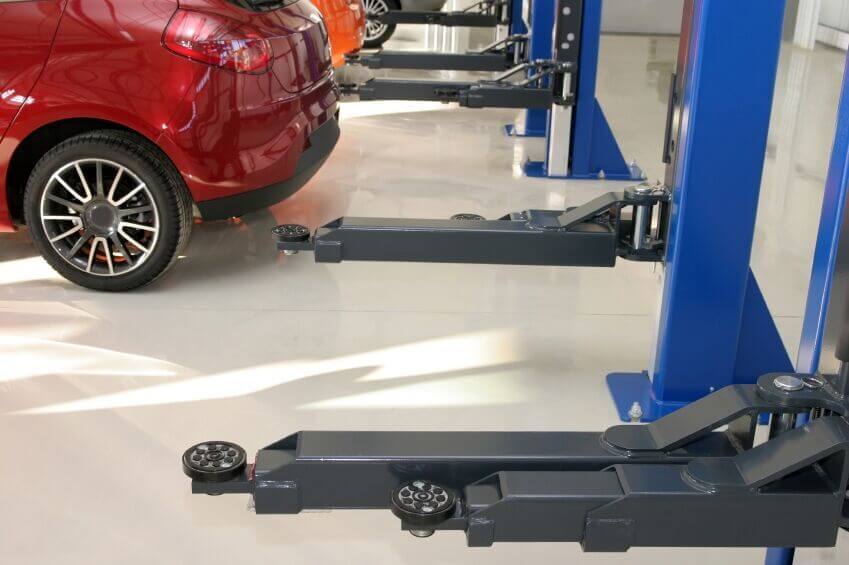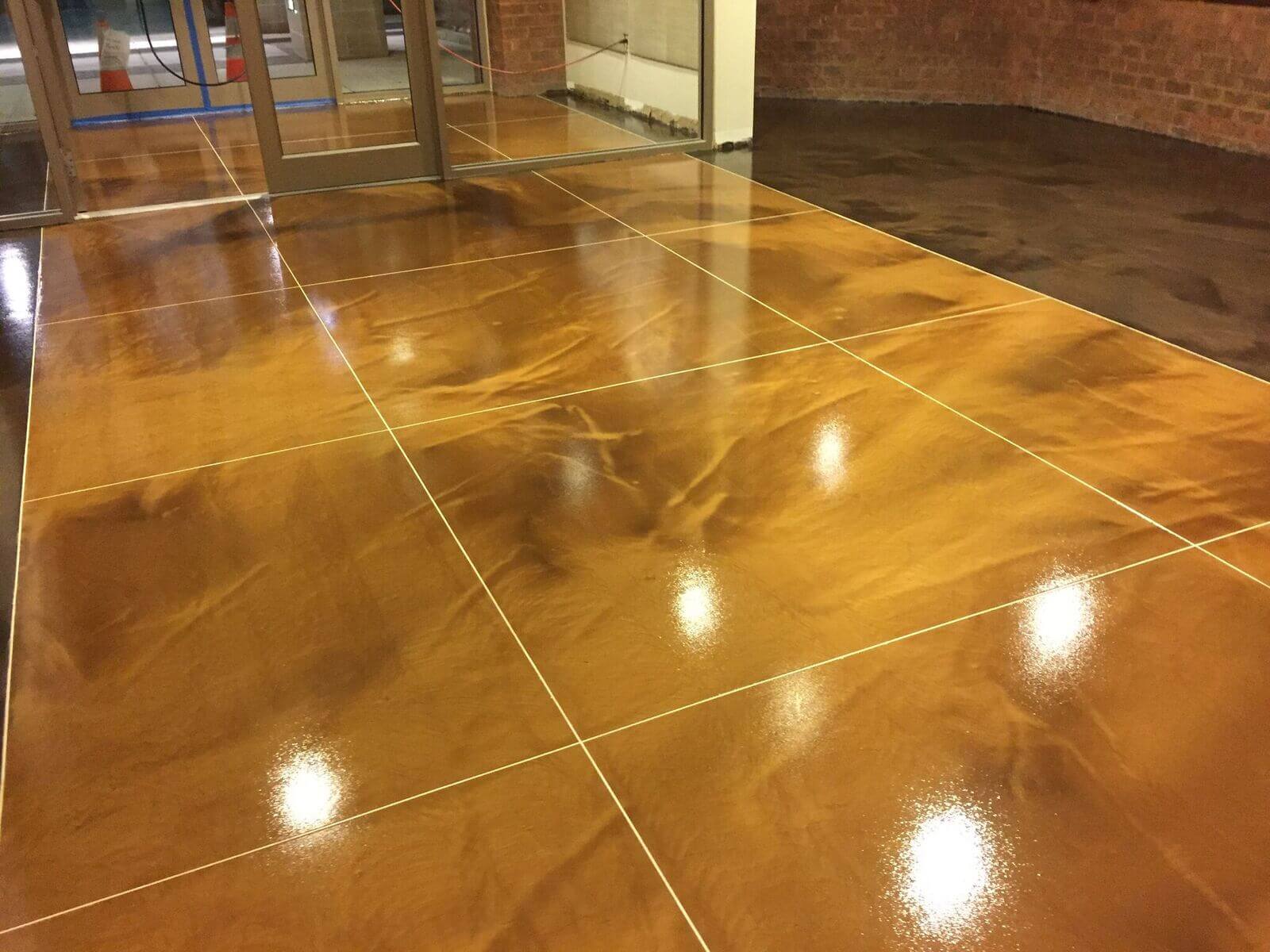 Epoxy flooring solutions are produced as both a paint or a coating, delivering not just an artistic floor, but practically everlasting engineered resistance against wear and elemental damage of concrete. Any questions? Call us in Albany. Engineered epoxy flooring solutions range from very thin paints to heavily built up chemical resistant coatings. Epoxies, as engineered products are made of a resin and a hardener.
They're usually paired with polyaspartics or urethanes as the final coat. Or coated with just a clear epoxy. For a decorative and stylish – or dazzling – flooring solution, consider the wide range of surface textures and colors by adding quartz, sand or color chips. Epoxy Floors installed by Metrocrete in Albany can be found everywhere, including in warehouses, dog kennels, offices, data centers, commercial kitchens, retail facilities, medical offices, and this is just to name a few flooring applications.
Stamped Concrete
Flooring
Epoxy floor coating options are either a coating or a paint, resulting in not just a decorative floor, but lasting protection of concrete substrates – in both interior and exterior applications. Just call, since we're in Beaverton. You won't be disappointed. For a decorative and stylish – or dazzling – flooring solution, investigate the universe of visual treatments through adding sand, color or quartz to the wet coat.
Epoxy Floors installed by Metrocrete are found everywhere in Beaverton, including in food and beverage facilities, residential garages, basements, commercial kitchens, offices, warehouses, laboratories, medical offices and in many more locations. Engineered epoxy floor types range from very thin paints to substantial chemical resistant coatings. As a two component – resin and hardener – product, epoxies are often paired with polyaspartics or urethanes as the top coat.
Read more about stamped concrete flooring….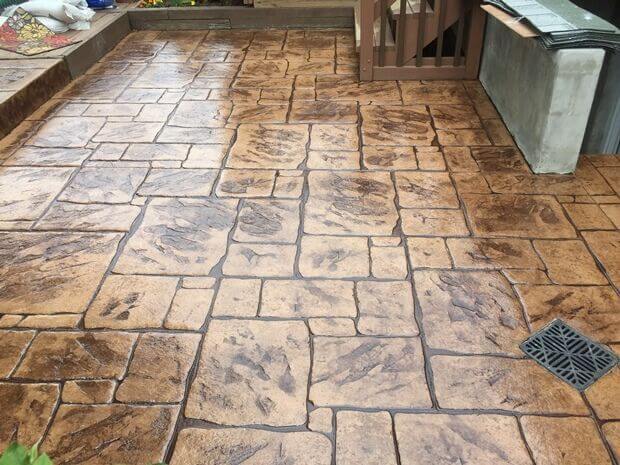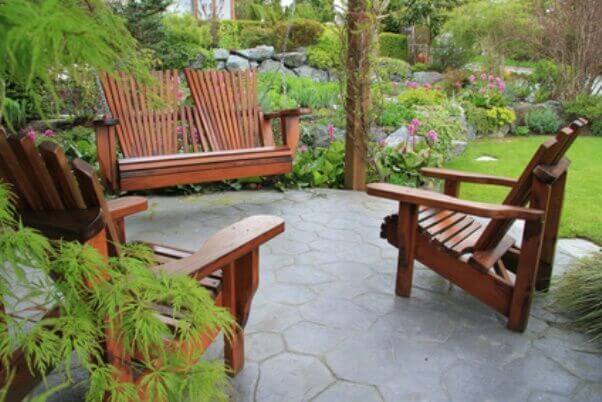 Beaverton, Oregon
Washington County: 97008, 97007, 97005, 97006, 97225, 97223, 97229, 97250, 97077, 97078, 97075, 97076
Save Save Save Save Save Save Save Save Save Save Save Save Save
States & Cities We Service

(click on state below to see cities)