Concrete & Epoxy Flooring
Experts


(971) 803-3430

Stained, stamped, epoxy or polished concrete floors in Oregon - Call Us Today!

Discover how concrete & epoxy floors
can transform

 your home or business
BEAUTIFYING CONCRETE LAYOUTS
Select from a wide range of concrete floor choices like traffic resistant Epoxy Floor Coatings, glossy Polished Concrete, better-than-new Concrete Resurfacing, and artistically applied decorative stains make for a beautiful floor.
CALL TODAY FOR AN ESTIMATE IN Oregon
We are experts in epoxy, polished, stained & stamped concrete floors. Extensive local expertise in commercial and residential concrete flooring applications. Schedule us in for a project review. Free estimates – always!
We commit that we will match or exceed your installation time expectations, budget constraints, as well as your expectations when it comes to product quality and service. We're confident in our abilities that's how we can make our promise.
CONCRETE FLOOR STYLES IN Medford
Locating the perfect contractor is challenging and can waste a lot of your time. We promise to meet – and probably exceed – your expectations in quality, timing and budget constraints.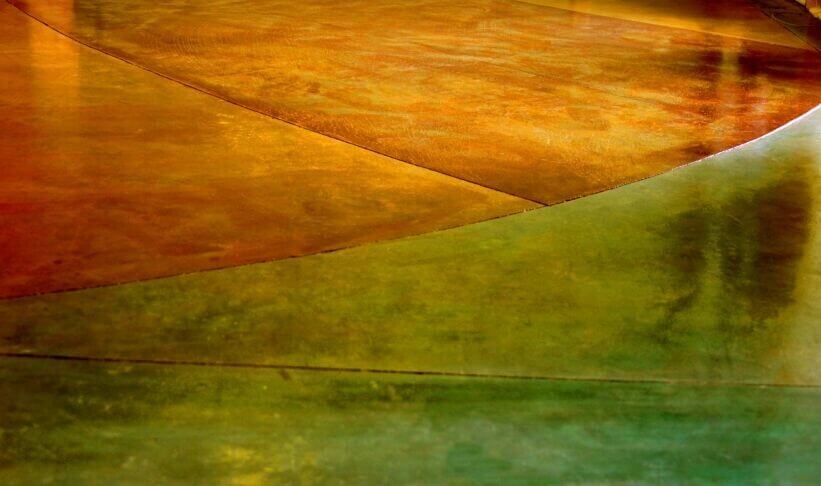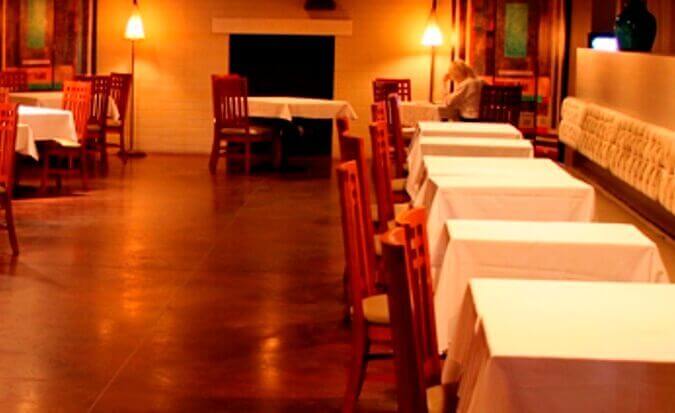 Stained Concrete 
Flooring
Stained concrete flooring is a low maintenance, yet very versatile type of flooring for designer's used in commercial and industrial applications as well as in retail and corporate offices and in restaurants. Choose from two types of color applications; acid stain or concrete dyes. Each offering a different finish depending on your goals. Stains and dyes can enhance other concrete work such as polished concrete, decorative overlays, and any grind and seal work.
Flooring experts then add layers of sealant in epoxy or urethane for added strength and beauty. Contractors will frequently create a leather look using acid staining. Then dyes or other stains could be introduced for more embellishment of the appearance. Stylized designs can be cut into the floor to create company logos, or brand images. Then they can be stained in a contrasting color.
Find out more about stained concrete flooring….
Stamped Concrete
Flooring
Stamped Concrete can make a plain slab look elegant and colorful. Frequently, it's utilized as an "overlay", over fresh concrete, covering interior floors or outdoor spaces like pool decks, patios, walkways and of course driveways. Interior spaces include any and all areas from basements to kitchens and even main floor living areas.
Styles of patterns in stamped concrete are numerous. An assortment of choices could be natural materials in slate or stone and in a variety of textures. When incorporating stamped concrete, it elevates the appearance of the interior and exterior of your living space. Stamped concrete brings an indefinite combination of textures and colors. The experienced pro uses a secondary color to produce a variety of textures to fashion a stunning decorative addition to your home.
Read more about stamped concrete flooring….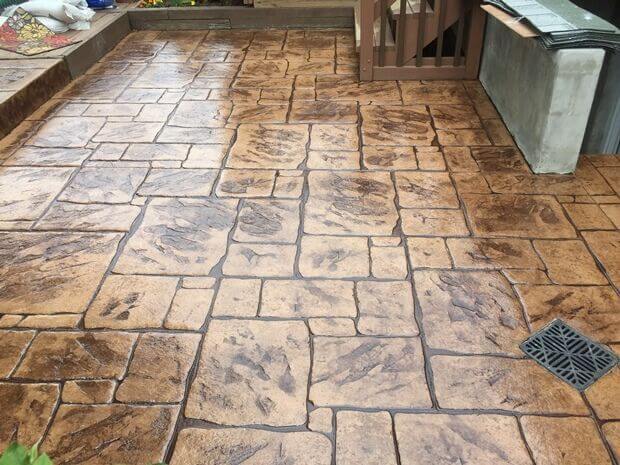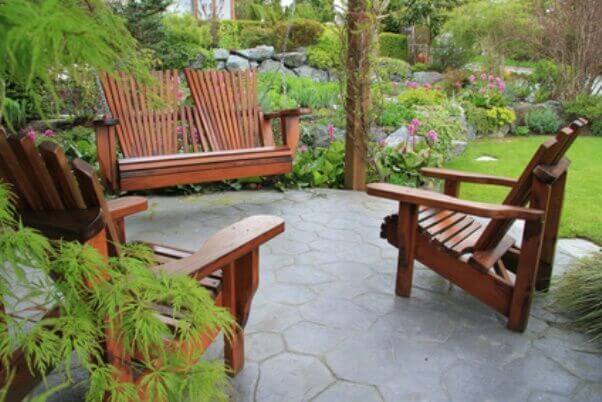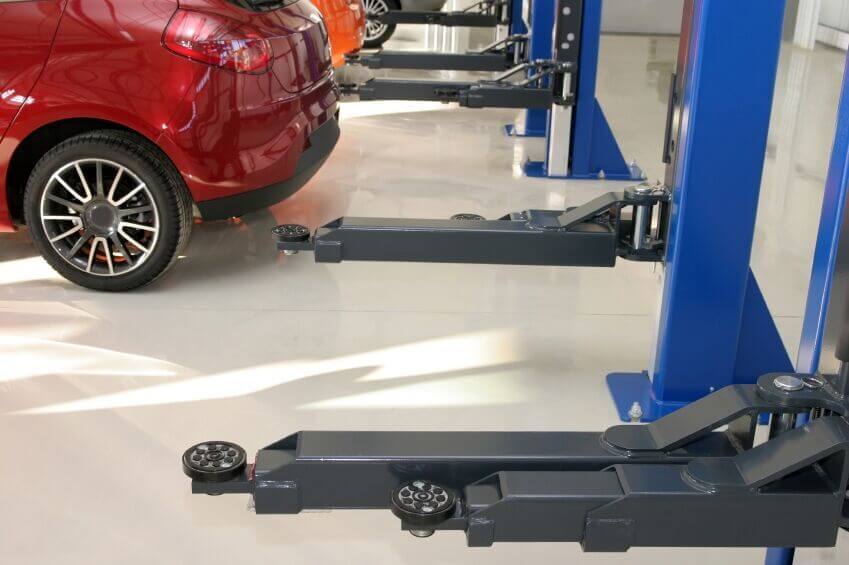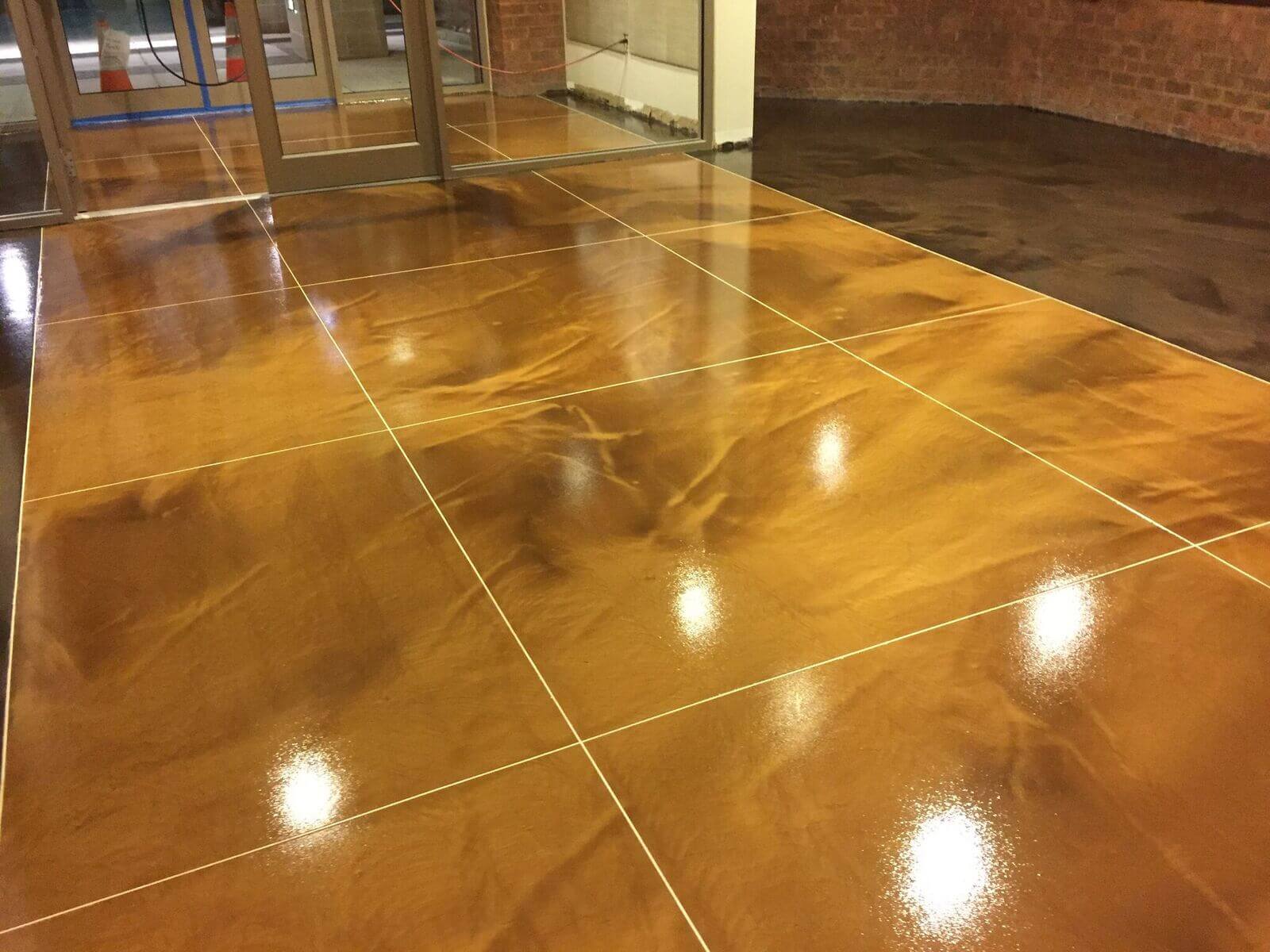 Epoxy flooring surface types are available as a coating or paint, offering not just a beautiful floor, but virtually permanent armor for all concrete surfaces and substrates. To learn more, just call us in Madras. If you're looking for supple beauty – or trying for an artistic look for your floors, appraise the wide range of colors and textures created by adding sand, colored quartz or color chips to the wet coat. At Metrocrete, our Epoxy Floors have covered it all in Madras. Including in healthcare facilities, data centers, as basement or garage floors, loading docks, commercial kitchens and offices – just name a very few of the possible floor applications. Epoxy flooring choices run the gamut from very durable paints to very strong chemical resistant coatings. Two components – resin and a hardener – make up what we know as "epoxy". They're uually combined with polyaspartics or urethanes as a final layer.
Polished Concrete
Flooring
A polished concrete flooring application will incorporate the identical polish and seal method as epoxy flooring. But polishing concrete hones it into a shiny, semi-shiny or matte finish once sealer is applied. Color stains can be added to polished concrete floors, in calming green and brown shades found in nature, as well as magentas, indigos and yellows. There are a number of color options.
A similar appearance to polished concrete can be gotten with decorative concrete overlays, where the finish is more easily controllable in application and end result. This type of process requires the use of self-leveling concrete which offers an average thickness that can vary from a sixteenth of an inch to 2 inches. You can also find decorative concrete overlays in restaurants because they're fast and easy to install with little down time.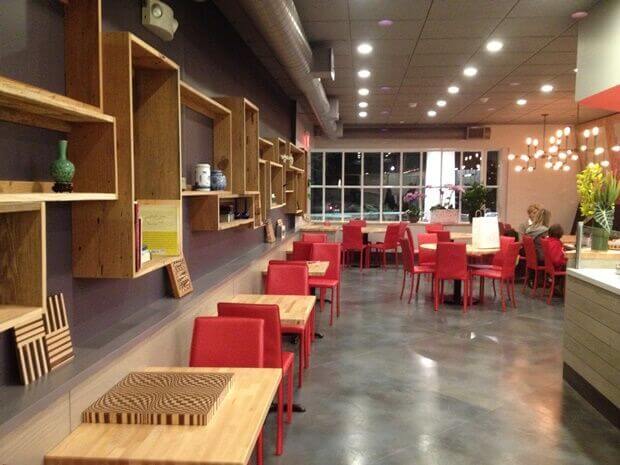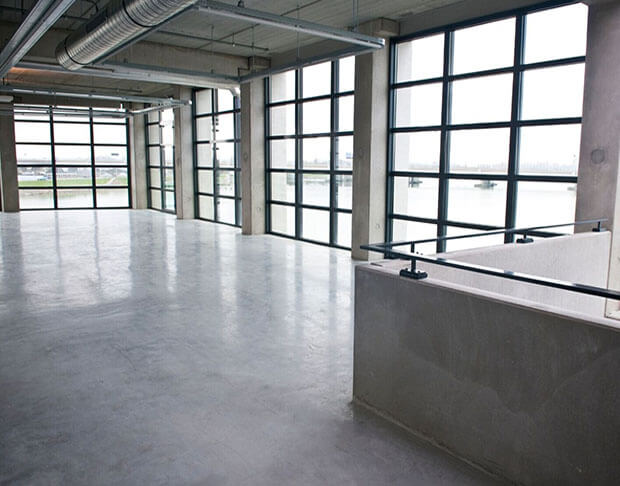 Medford, Oregon
Jackson County: 97504, 97501, 97502
Save Save Save Save Save Save Save Save Save Save Save Save Save
States & Cities We Service

(click on state below to see cities)