Concrete Floor
Experts


(646) 845-0973

Stained, stamped, epoxy or polished concrete floors - Call Us Today!

Discover how concrete & epoxy floors
can transform

 your home or business
CALL TODAY FOR AN ESTIMATE IN New York
We are top tier contractors in epoxy, polished, stained & stamped concrete floors. Established expertise in residential and commercial concrete flooring. Call us out to review your flooring project. Free estimates – always!
ARTISTIC CONCRETE DESIGNS
We can entice you with an exquisite selection of concrete floor options like rich Epoxy Floor Coatings, custom Polished Concrete, first rate Concrete Resurfacing, and superbly applied decorative stains – for a stunning floor.
We'll meet and exceed your budgetary and timing expectations, as well as your craftsmanship and service expectations. We're pleased to make you this promise.
CONCRETE FLOOR STYLES IN White Plains
Searching for a contractor could be a difficult task and waste valuable time. As a top quality concrete flooring contractor, we offer quality within reasonable budgets – and timely installation.
Stamped Concrete
Flooring
Stamped Concrete attracts attention to floors by adding texture and design. Frequently, it's utilized as an "overlay", over cracked concrete, to cover exterior surfaces or interior flooring. For example wide driveways and garage flooring. Inside the home the basement could be completed with interesting stamped concrete to suit the decor. Stamped concrete introduces an infinite collection of choices in color and texture. The experienced pro uses acidity and hardener which can produce a an interesting design of your choice.
Stamped concrete patterns can resemble many types of rocks. Stamped concrete can resemble brick patterns like herring bone, or even basket weave. By including stamped concrete, it elevates the appearance of the interior and exterior of your living space.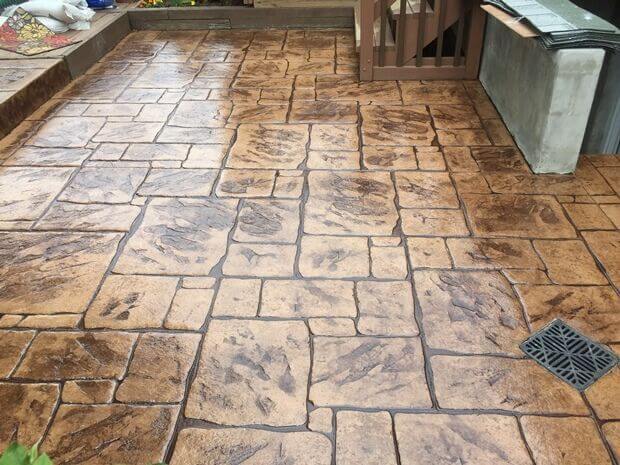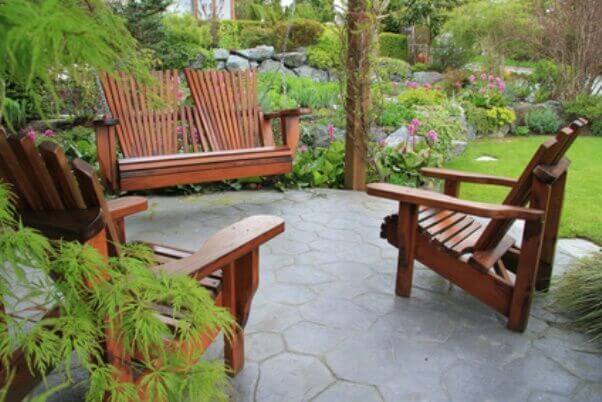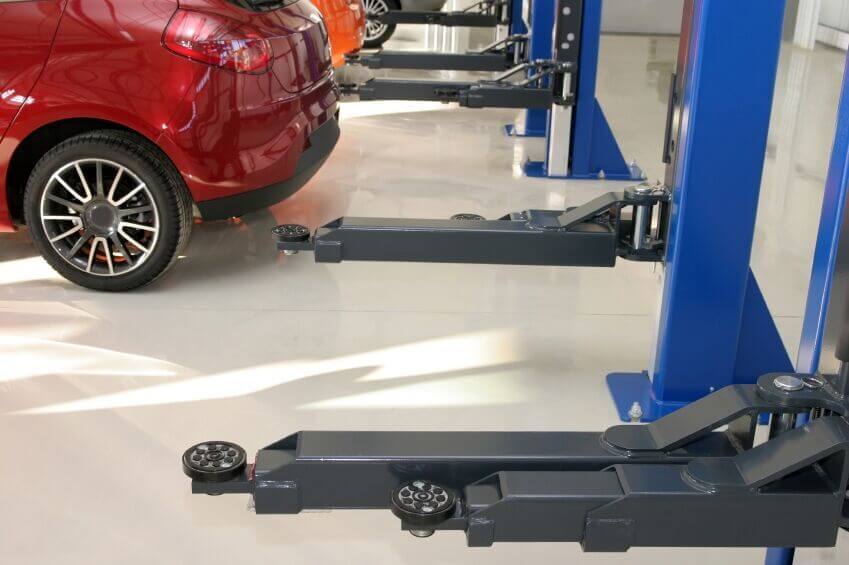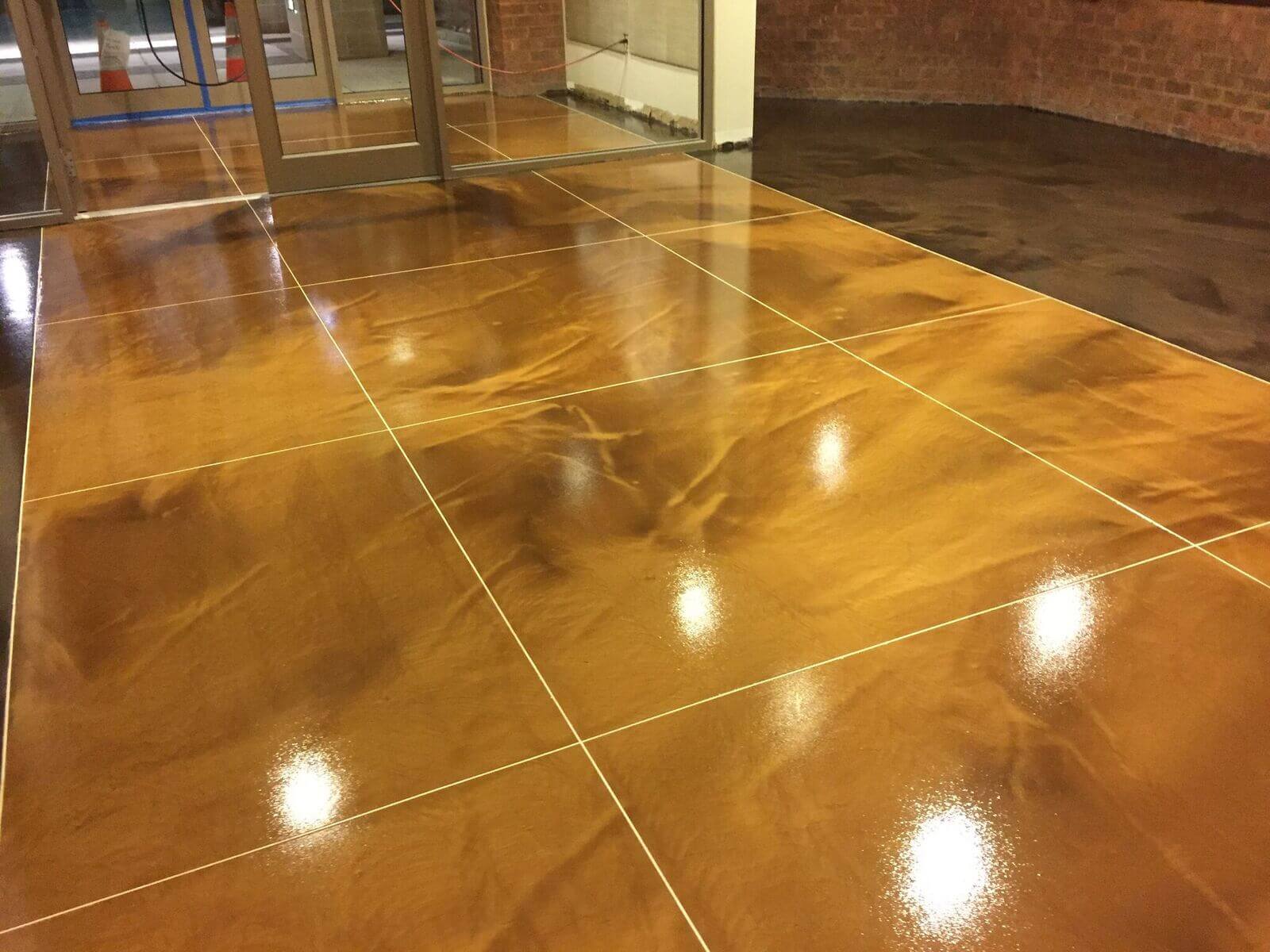 Epoxy floor material options are either a coating or a paint, providing not just a visually pleasing floor, but in practical terms, lifelong durable protection for your concrete floors in White Plains. Both interior and exterior. Chemically engineered for strength without compromising beauty. Engineered epoxy floor types include everything from thin coats of paint to heavily built up chemical resistant coatings. Epoxies, as engineered products are made of a resin and a hardener. They're usually paired with polyaspartics or urethanes as the top surface.
For an elegant – or dramatic – flooring solution, survey the exciting world of finish colors and textures created by the addition of sand, color chips or quartz. Metrocrete Epoxy Floors in White Plains can be seen in every corner of the city, including in commercial kitchens, warehouses, dog kennels, laboratories, loading docks, basements, health care facilities and the list goes on and on.
Polished Concrete
Flooring
Polished concrete flooring applications incorporate a similar grind and seal process as epoxy applications – except for the fact that buffing concrete hones it into a shiny, semi-shiny or matte finish once sealer is applied. Color stains can be applied to polished concrete floors, and are available in a variety of green and brown shades found in nature, plus, in a variety of shades of red, blue and yellow. A rainbow of colors are available. The identical appearance is offered by utilizing decorative concrete overlays, which have a more easily controlled finish in an application. Self-leveling concrete must be worked with quickly, yet it provides an expansive, blemish free area like those seen in museums, auto showrooms and banquet halls. You can also find decorative concrete overlays in restaurants because they're fast and easy to install with little down time.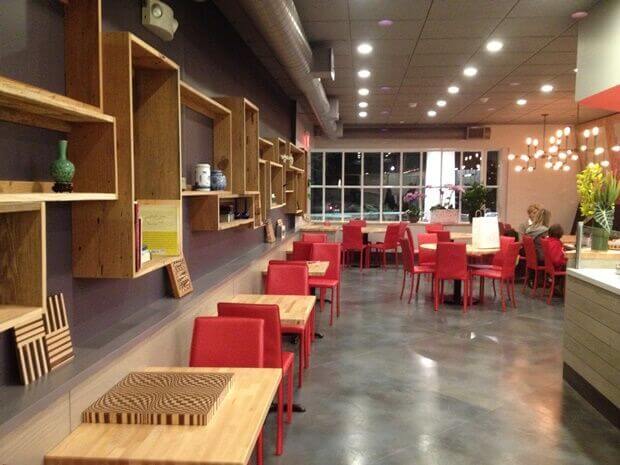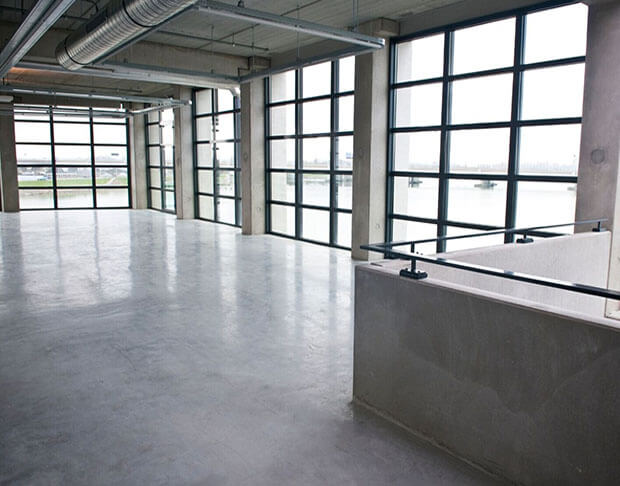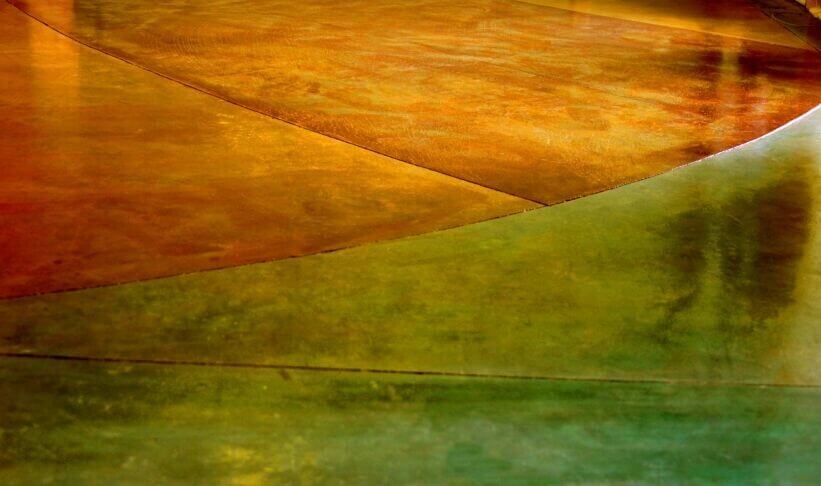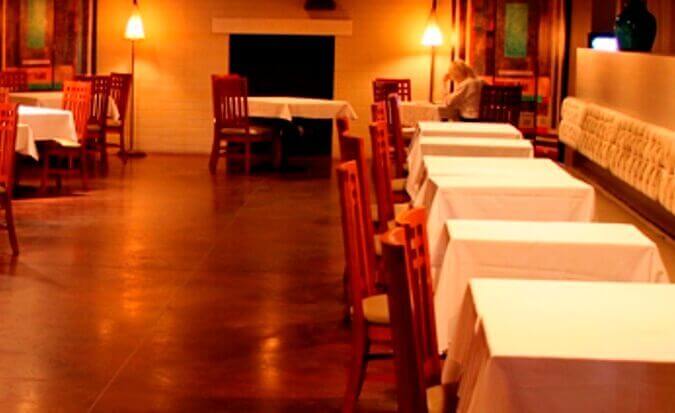 Stained Concrete 
Flooring
Stained concrete floors are one of a kind, elegant flooring surfaces which are ideal for restaurants, retail, corporate offices or even in residential houses. Decision makers can choose from two colorization methods. Concrete dyes or acids which each produces distinctly different outcomes depending on your goals. Colorization with stains and dyes enhance any concrete work – decorative overlays, polished concrete or even grind and seal projects. Experts then apply epoxy sealers or urethane coatings for greater protection. Concrete contractors are able to achieve a rich earthy brown color, with a leather-like appearance. Then stains or dyes can be introduced for additional possibilities. A large floor area can can become more interesting with the application of patterns in mosaics, border or the like. And then additional colors can be applied.

White Plains, NY 10607
Westchester County: 10605, 10606, 10601, 10603, 10604, 10607, 10602, 10610

Save
Save
Save
Save
Save
Save
Save
Save
Save
Save
Save
Save
Save
Save
Save
States & Cities We Service

(click on state below to see cities)