Concrete Floor
Experts


(646) 845-0973

Stained, stamped, epoxy or polished concrete floors - Call Us Today!
Discover how concrete & epoxy floors
can transform

 your home or business
DECORATIVE CONCRETE SURFACES
Choose from a wide range of concrete flooring options such as rich Epoxy Floor Coatings, glossy Polished Concrete, first rate Concrete Resurfacing, and artistically applied decorative stains make for a beautiful floor.
CONCRETE FLOOR TYPES in Harlem
Finding the right contractors is daunting and time consuming. Fortunately, you're in the right place. We deliver top quality concrete flooring solutions. On time and on budget.
QUALITY & SATISFACTION GUARANTEE
We promise to trump your budget and timeline constraints, and your expectations in terms of service and quality of craftsmanship. We're confident in our abilities, so we can make this promise to you.
CALL US: WE SERVE MAJOR CITIES IN New York
We are experts in epoxy, polished, stained & stamped concrete floors. Local experts for both residential and commercial concrete floors. Call us out to review your flooring project. Free estimates – always!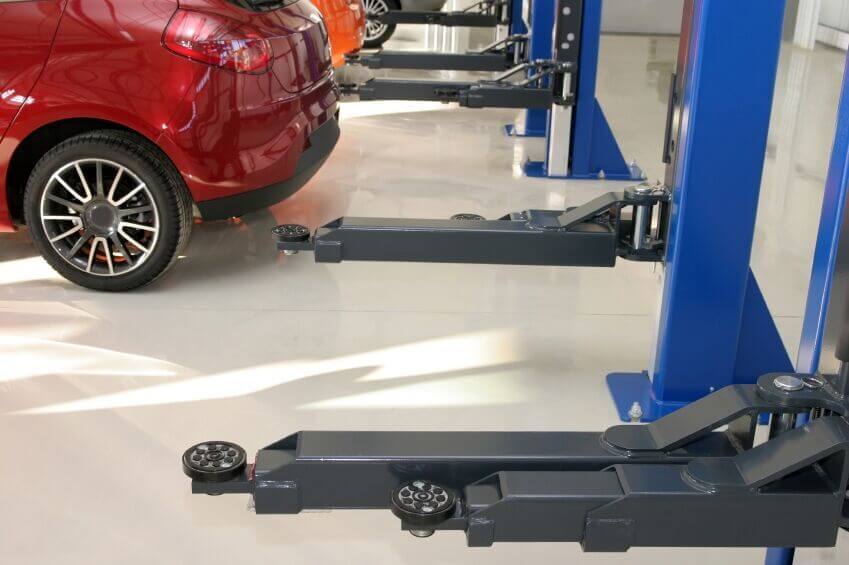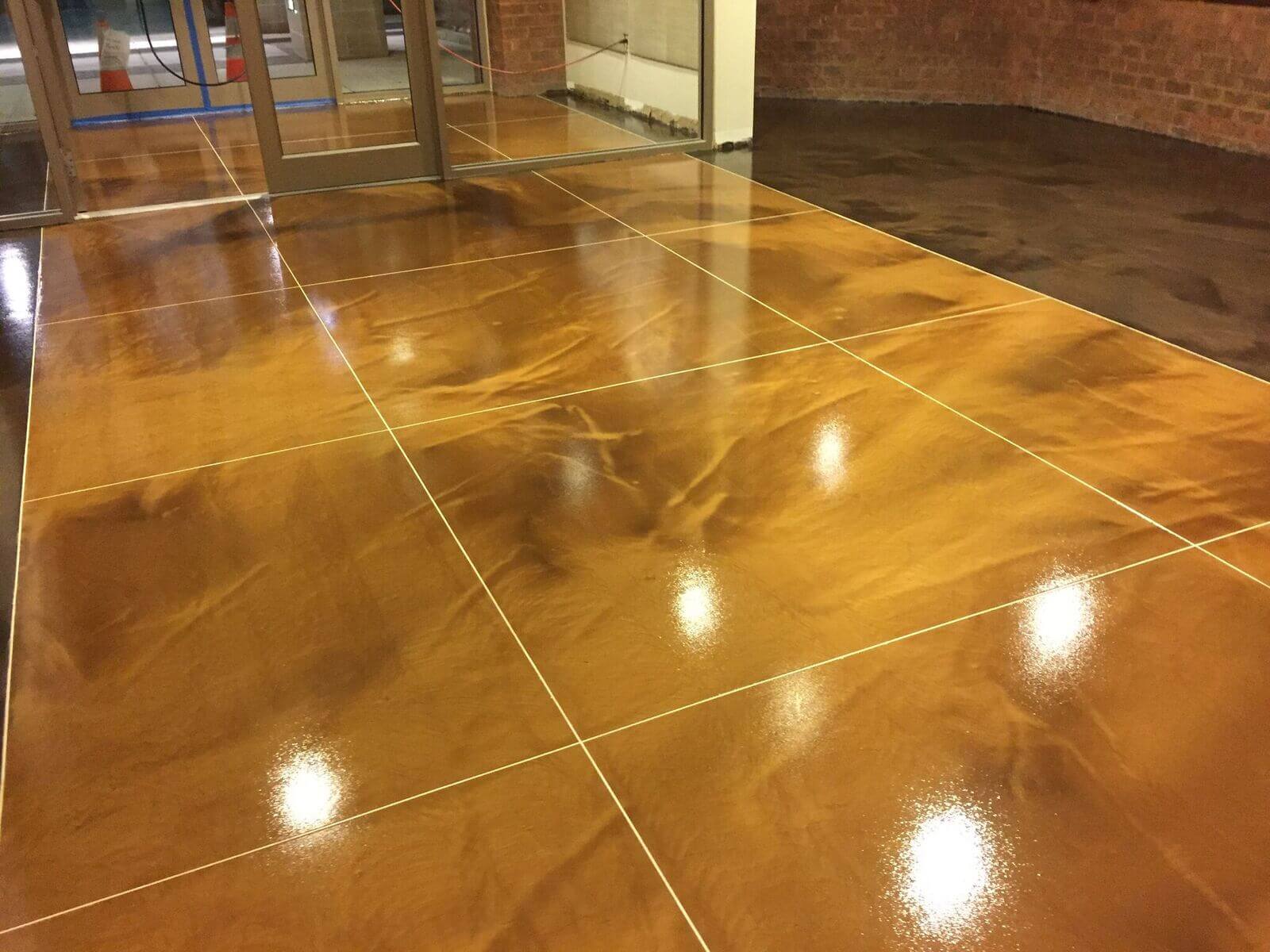 Epoxy floor material options are either a coating or a paint, providing not just a visually pleasing floor, but in practical terms, lifelong durable protection for your concrete floors in Harlem. Both interior and exterior. Chemically engineered for strength without compromising beauty.  Epoxy Flooring types range from paints to significantly built up layers of chemical resistant coatings. A resin and a hardener make up what we know as "epoxy". It's commonly used with urethanes or polyaspartics as the finish coat.
If you're looking for visually pleasing – dazzling or elegant – flooring options, peruse the world of radiant color options by embedding quartz or sand into the wet coat. Call Metrocrete, because our Epoxy Floors are used in a myriad of locations in Harlem, including in warehouses, dog kennels, offices, data centers, commercial kitchens, retail facilities, medical offices, and this is just to name a few flooring applications.
A polished concrete flooring application will share the same grinding and sealing process as epoxy floors – except that buffing concrete refines the surface so once sealant is applied, it becomes gloss, semi-gloss or a matte finish.  Color tints can be added to polished concrete floors, in calming green and brown tones found in nature, as well as in blues, reds and ochers. A whole rainbow of colors are available.  An identical look to polished concrete floors can be obtained using decorative concrete overlays, where the finish is more easily controllable in application and end result. Self-leveling concrete, used in this process, offers an uninterrupted, elegantly flawless surface, frequently found in galleries, showrooms, and museums Concrete overlays are being used extensively, and you'll also see them in shopping malls.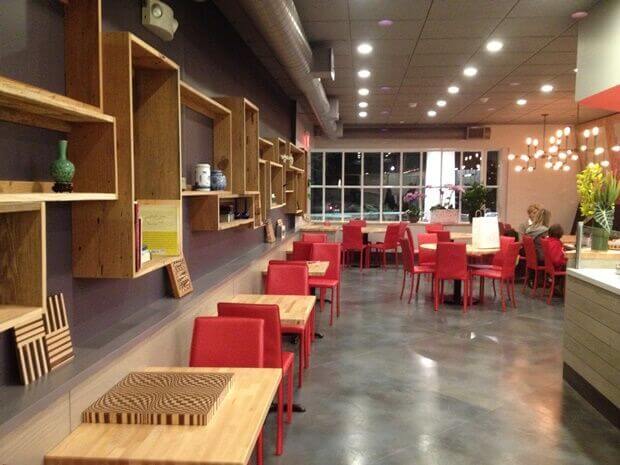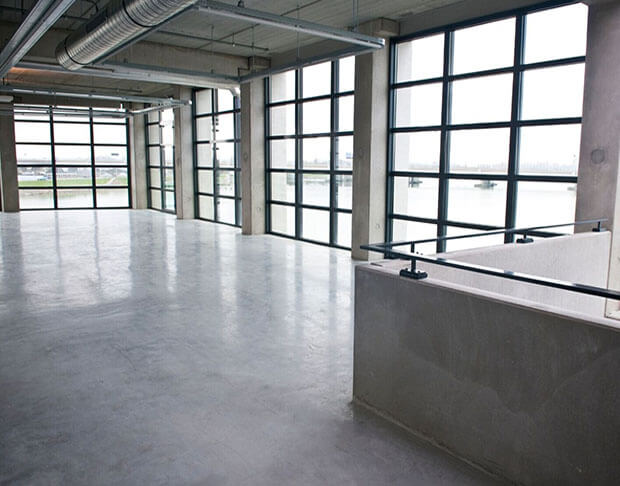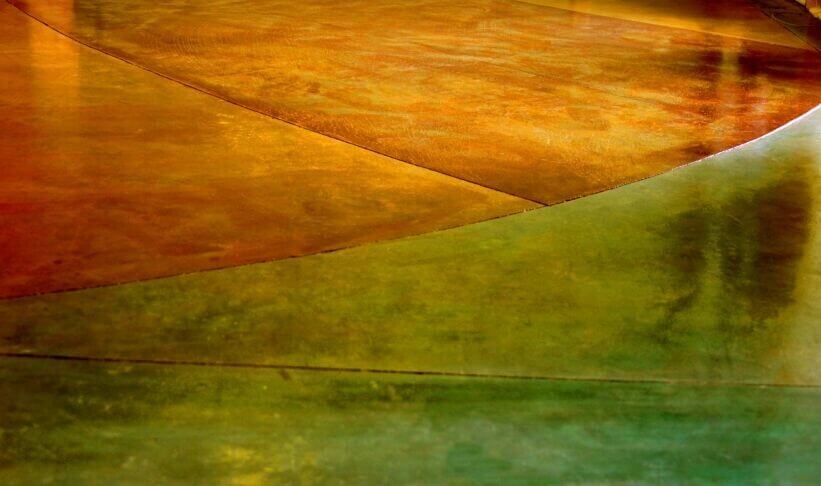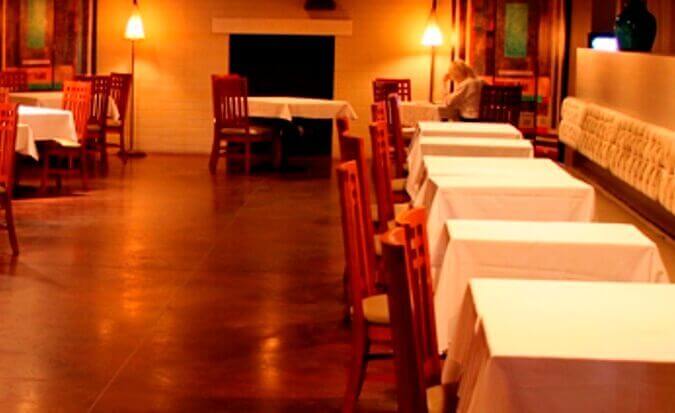 Stained Concrete 
Flooring
Stained concrete floors are one of a kind, low maintenance flooring surfaces which are ideal for commercial and industrial applications as well as in retail and corporate offices and in restaurants. Choose from two types of color staining techniques; acid staining or concrete dying. Both offering divergent results you may find hard to choose between.
Colorizing dyes and stains are used to enhance any concrete work – decorative overlays, polished concrete or any grind and seal project, Floor technicians then apply epoxy or urethane sealers for more protection.  Property owners sometimes request a leather look for their flooring surface with acid staining then dyes in varying shades can be applied offering further enhancement. A broad area can be enhanced with shallow cuts to produce interesting floral, or stone patterns. Then they're stained in a variety of colors.
Stamped Concrete
Flooring
Stamped Concrete upgrades floors whether its indoors or outdoors. Frequently, it's utilized as an "overlay", over existing floors, especially interior or exterior surfaces like, wide driveways and garage flooring. Inside the home the basement could be completed with interesting stamped concrete to suit the decor.  Stamped concrete suggests a limitless selection of colors combined with textures.
The skillful contractor adds a secondary color to produce a variety of textures to fashion a striking impression of the stamped concrete.  Pattern molds are pressed into soft concrete to make a variety of styles. The selection of styles and patterns may be naturally worn cobblestones or worn interlocking garden stones. When incorporating stamped concrete, it elevates the appearance of the interior and exterior of your living space.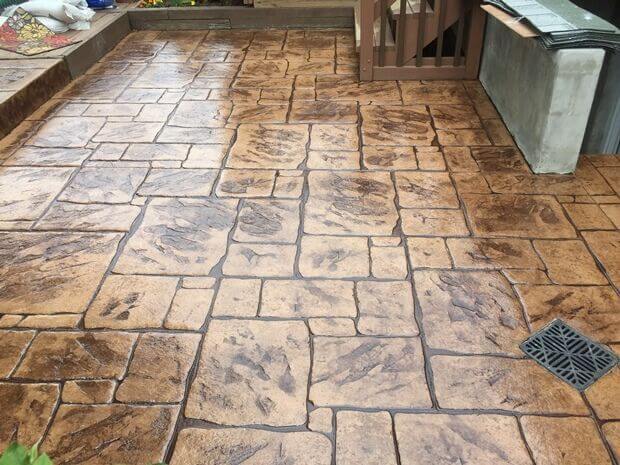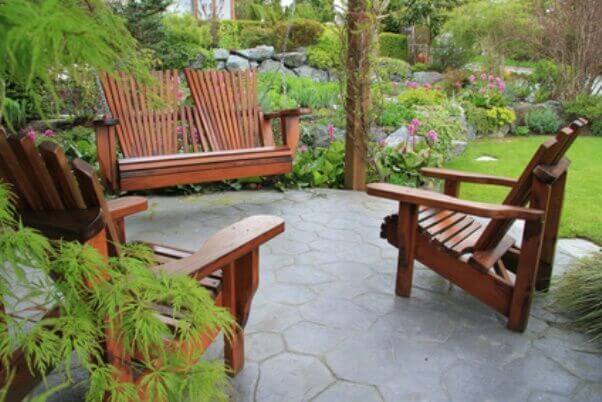 Harlem, NY 10037

Manhattan:  10026, 10027, 10029, 10030, 10031, 10035, 10037, 10039
Astor Row, Strivers' Row, Spanish Harlem, Hamilton Heights, Manhattanville, Sugar Hill
Save
Save
Save
Save
Save
Save
Save
States & Cities We Service

(click on state below to see cities)