Concrete Floor
Experts


(646) 845-0973

Stained, stamped, epoxy or polished concrete floors - Call Us Today!

Discover how concrete & epoxy floors
can transform

 your home or business
CONCRETE FLOOR STYLES IN Bronx
Locating a skilled contractor could be a difficult task and takes a lot of time. As a top quality concrete flooring contractor, we offer quality within reasonable budgets – and timely installation.
ELEGANT CONCRETE CONCEPTS
We offer a beautiful range of concrete floor options like colorful Epoxy Floor Coatings, radiant Polished Concrete, Concrete Resurfacing, and superbly applied decorative stains – for a stunning floor.
CALL US: WE SERVE MAJOR CITIES IN New York
e specialize in stamped concrete floors, epoxy and stained & stamped flooring. With local expertise in commercial and residential concrete flooring applications. Schedule Metrocrete to review your project and pricing options.
We will meet and exceed your installation time expectations, budget constraints, as well as your expectations when it comes to product quality and service. We're confident in our abilities that's how we can make our promise.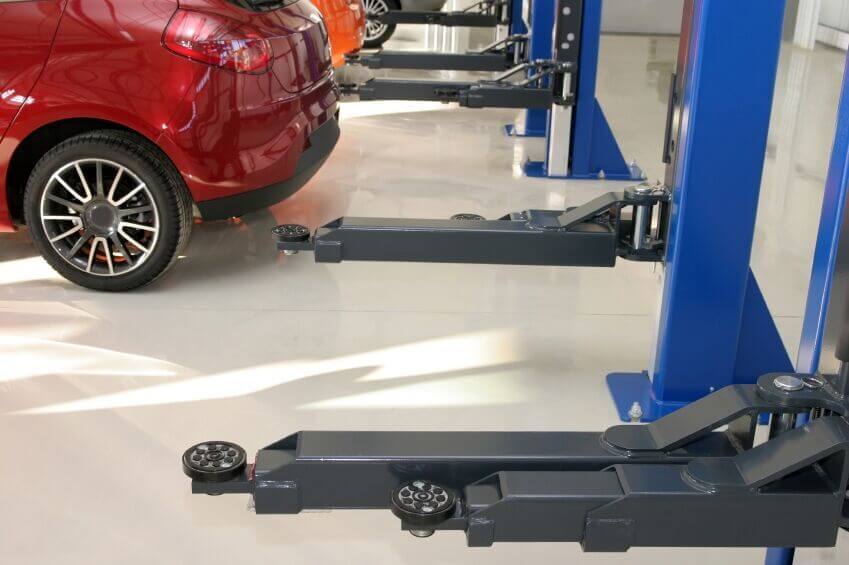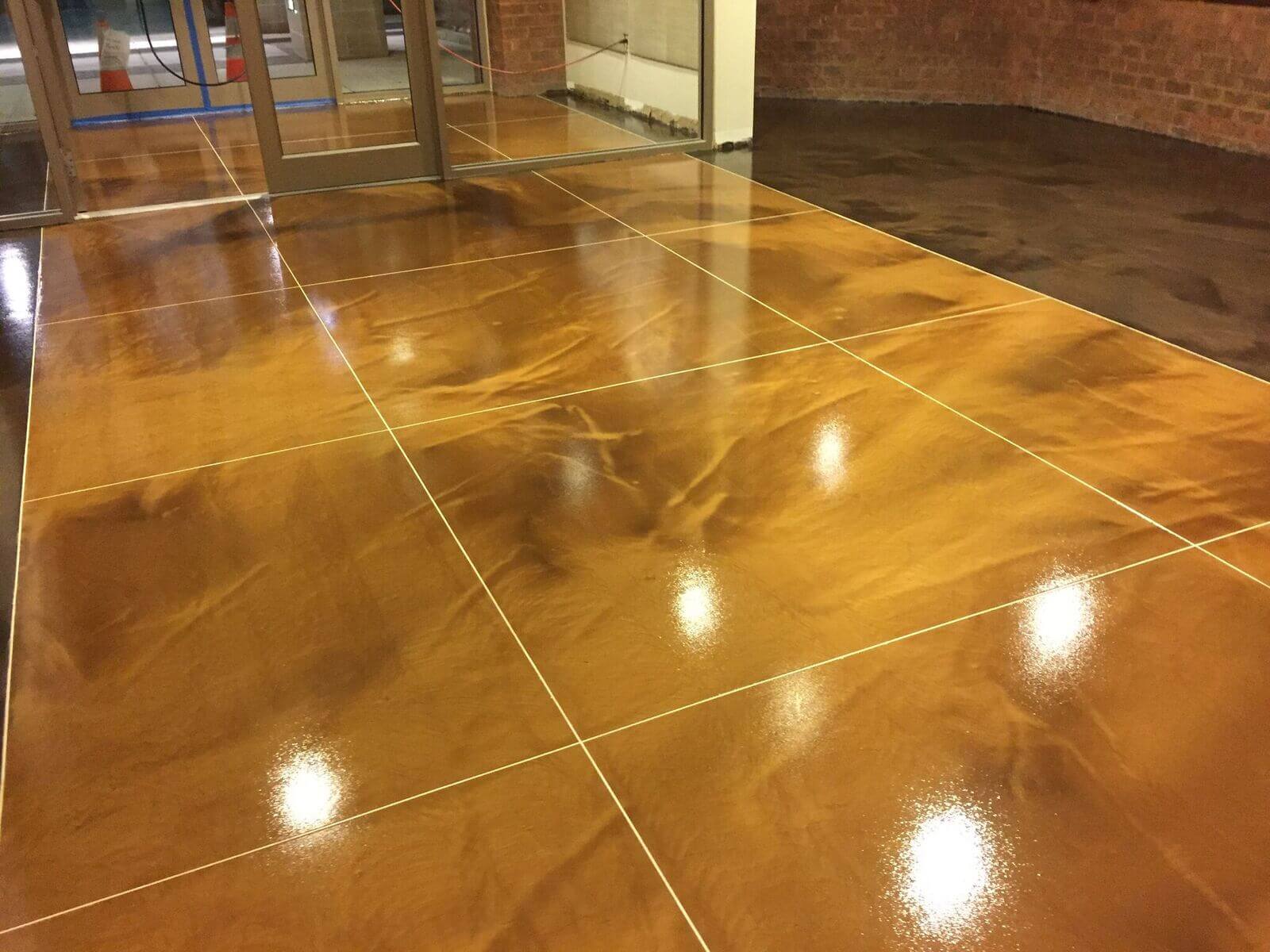 Epoxy flooring varieties can be either paints or a coating, providing not just supple flooring elegance, but durability and protection of concrete interior or exterior walking areas – engineered for strength without compromising style. You can find us in Bronx. Epoxy flooring technologies run a wide gamut from thin paint layers to substantial chemical resistant coatings. As a two component – resin and hardener – product, epoxies are often paired with polyaspartics or urethanes as the top surface.
Whether you're looking for a dramatic and colorful flooring solution, or muted elegance, peruse the world of surface textures and colors by adding quartz, sand or color chips, Metrocrete Epoxy Floors in Bronx can be seen in every corner of the city, including in dog kennels, data centers, residential garages, commercial kitchens, loading docks, laboratories, and this is only a fraction of the list of flooring applications!
A polished concrete floor application will incorporate the same sand and seal procedure as epoxy flooring. But polishing concrete refines the surface so once sealant is applied, it becomes gloss, semi-gloss or a matte finish. Colorant may be applied to polished concrete floors in a variety of green and brown earthy shades and additionally in magentas, indigos and yellows. There are a vast number of color options. If you like the polished concrete look, a similar appearance can be accomplished using decorative overlays, which have a more controllable finish in application. Overlays use self-leveling concrete, resulting in a finished floor with an elegant, yet seamless look, often seen in galleries and showrooms, banquet halls and retail stores. Find these floors in shopping centers, bowling alleys or anywhere you find a large flooring area.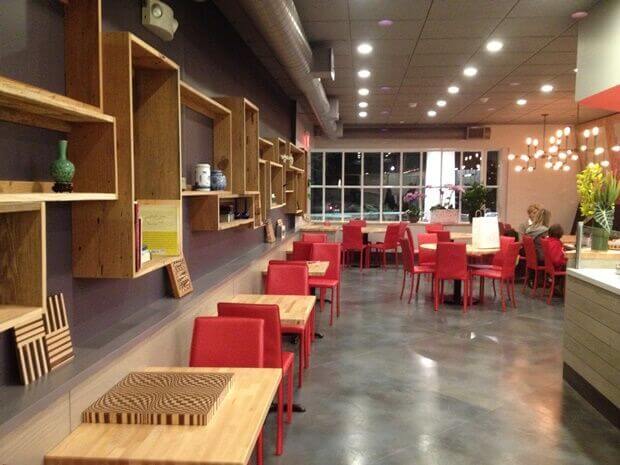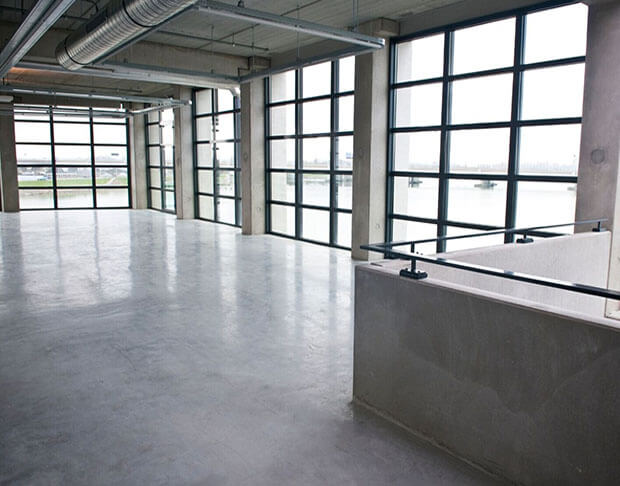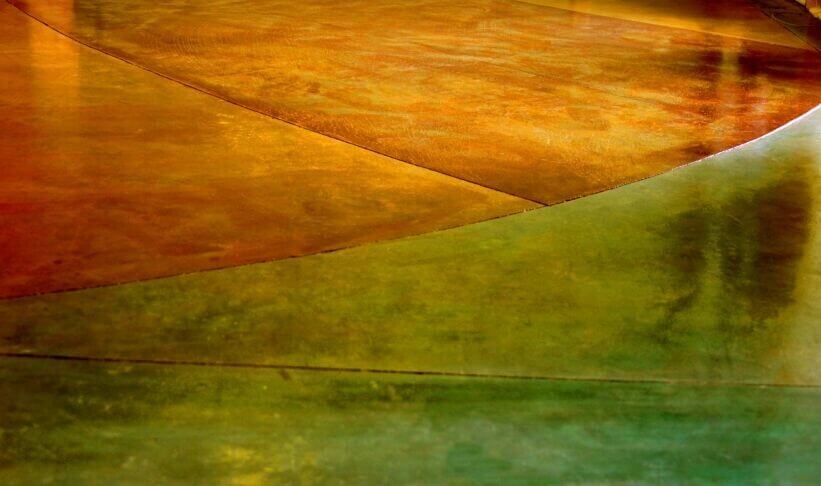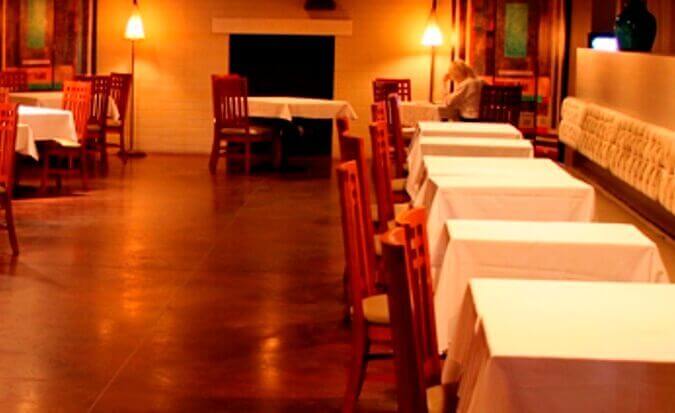 Stained Concrete 
Flooring
Stained concrete flooring is an attractive, one of a kind flooring surface which is ideal for any residential or commercial application. Decision makers have two types of color staining techniques; acid staining or concrete dying. Both offer a distinctly different final appearance. depending on what you want to achieve. colorization with dyes or stain embellishes any concrete floors like polished concrete, decorative overlays, and grind and seal projects. Flooring specialists then layer on epoxy or urethane sealers for more protection.
Property owners sometimes request a leather look for their flooring surface with acid staining then dyes in varying shades can be applied offering further variations in the surface. Some craftsmen will create stylized designs in the surface in beautiful floral patterns, or stone, brick or even mosaics. Then stained in a various colors.
Stamped Concrete
Flooring
Stamped Concrete upgrades floors whether its indoors or outdoors. More often than not, it's poured on newly set concrete, mainly on indoor or outdoor expanses. For example, front walkways attractively curving around flower beds leading to your home. Inside the entrance hall could be a neutral color of stamped concrete and provide low maintenance. Stamped concrete suggests a limitless range of colors and textures. The knowledgeable expert uses a combination of hardener and cast-on color to create a product you will be proud to own.
An assortment of patterns are displayed for you to choose. An assortment of styles and colors of for example, slate, stone, brick, wood and even seamless granite. When including stamped concrete. it elevates the appearance of the interior and exterior of your living space.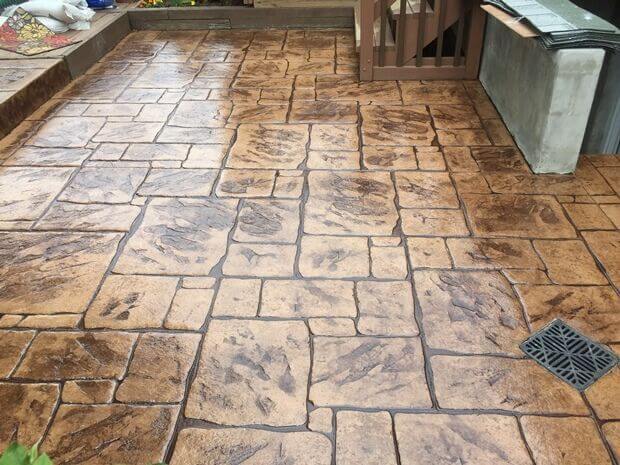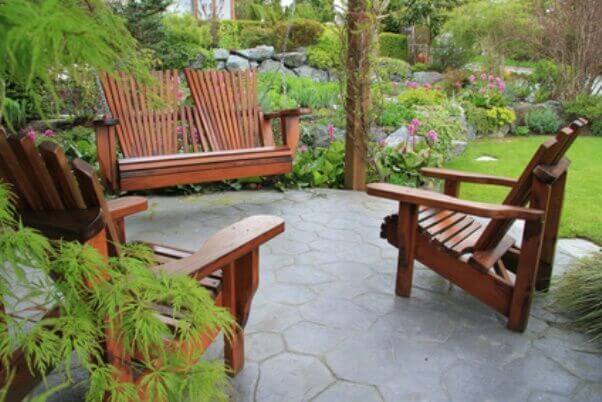 Bronx, New York 10457

Bronx County:  Central Bronx, Bronx Park, Fordham, High Bridge, Morrisania, Hunts Point, Mott Haven, Kingsbridge, Riverdale, Northeast Bronx and Southeast Bronx. 10451, 10452, 10453, 10454, 10455, 10456, 10457, 10458, 10459, 10460, 10461, 10462, 10463, 10464, 10465, 10466, 10467, 10468, 10469, 10470, 10471, 10472, 10473, 10474, 10475

Save
Save
Save
Save
Save
Save
Save
Save
Save
Save
States & Cities We Service

(click on state below to see cities)