Concrete Floor
Experts


(646) 845-0973

Stained, stamped, epoxy or polished concrete floors - Call Us Today!
Discover how concrete & epoxy floors
can transform

 your home or business
CONCRETE FLOOR COATINGS IN Jamaica
Searching for a contractor is often challenging and a lot of time can be wasted. As a top quality concrete flooring contractor, we offer quality within reasonable budgets – and timely installation.
EXQUISITE CONCRETE FLOORS
We can entice you with an exquisite selection of concrete floor options like artistic Epoxy Floor Coatings, brilliant Polished Concrete, high quality Concrete Resurfacing, and decorative stains applied with an artistic flare.
CALL TODAY FROM ANYWHERE IN New York
We are top tier contractors in polished, epoxy, stained & stamped concrete floors. Local expertise in commercial and residential concrete floor applications. Call us out to review your flooring project. Free estimates – always!
We will meet and surpass your budgetary and timing expectations, as well as your expectations in terms of service and quality of craftsmanship. We make this promise with confidence.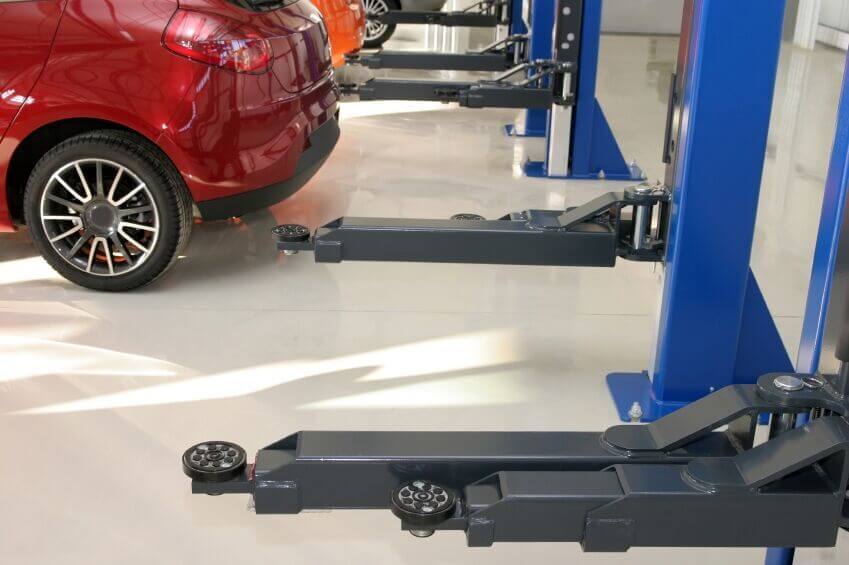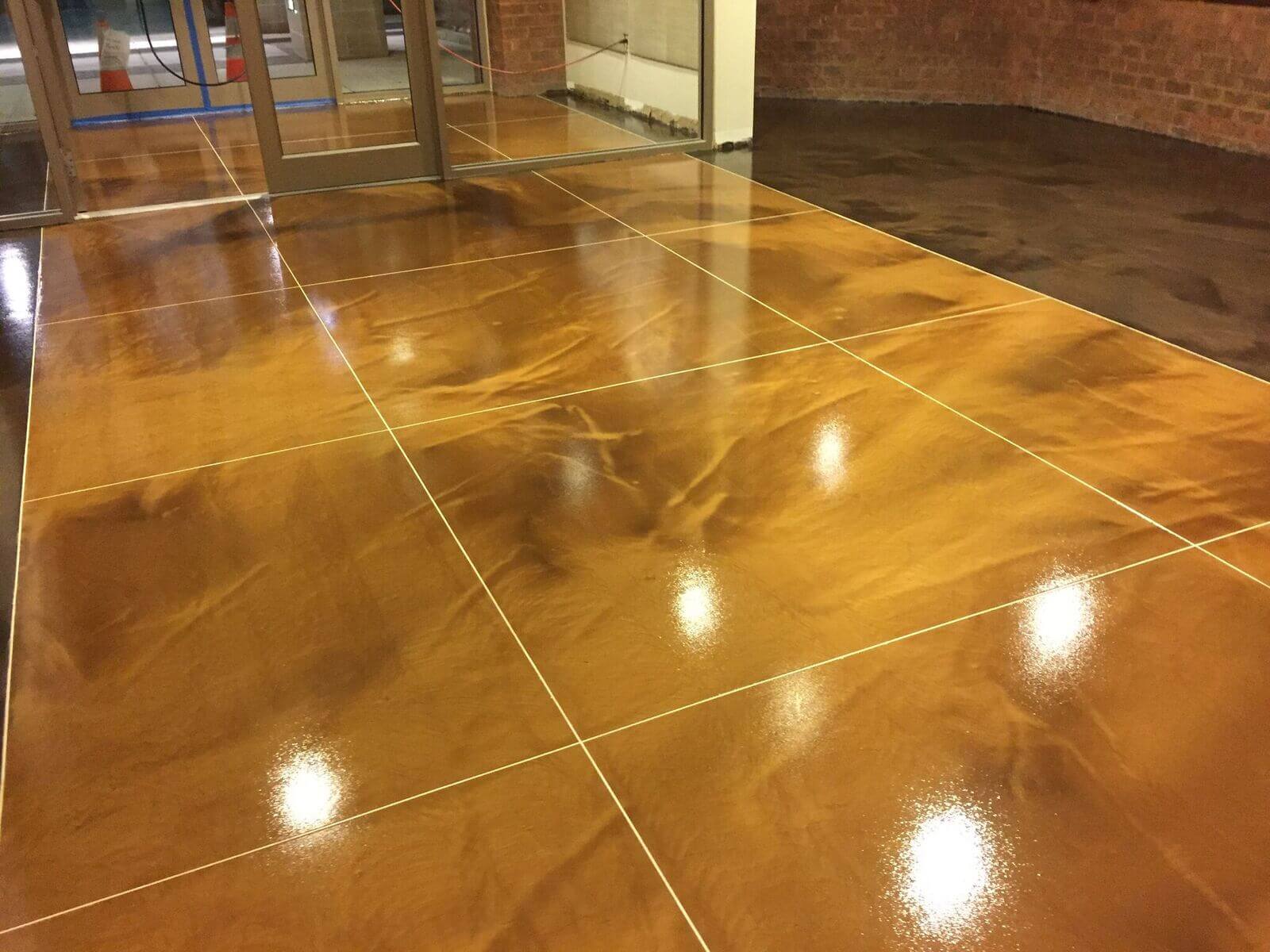 Epoxy flooring overlay varieties are made as coatings and paints, offering not just a beautiful floor, but seemingly impregnable protection for all concrete surfaces. Of course, we're close by in Jamaica. Engineered epoxy flooring options include thin yet very durable paints to thick and built up areas of chemical resistant coatings. Epoxy, composed of a resin and a hardener is generally combined with polyaspartics or urethanes as the top strata. For very artistic and expressive flooring options, peruse the world of magnificent color options created through the use of sand, quartz and color chips.
Call Metrocrete, because our Epoxy Floors are used in a myriad of locations in Jamaica, including in commercial kitchens, warehouses, dog kennels, laboratories, loading docks, basements, health care facilities and the list goes on and on.
Polished concrete floor applications utilize the same sand and seal technique as epoxy flooring. But polishing concrete actually smooths it into a gloss, matte or semi gloss surface. The identical appearance to polished contrete flooring is achieved using decorative concrete overlays, which have a more easily controlled finish in an application. Self-leveling concrete, used in this process, offers an uninterrupted, elegantly flawless surface, frequently found in galleries, showrooms, and museums Find decorative overlays in shopping centers and franchise locations as well. Color pigments may be applied to polished concrete floors in a variety of green and brown shades found in nature as well as in blues, reds and ochers. A whole rainbow of colors are available.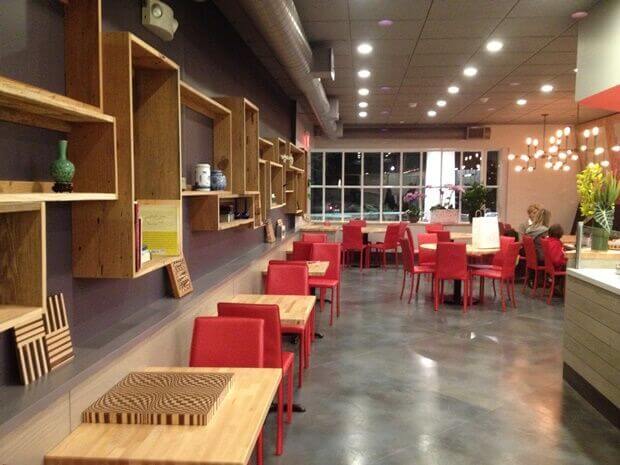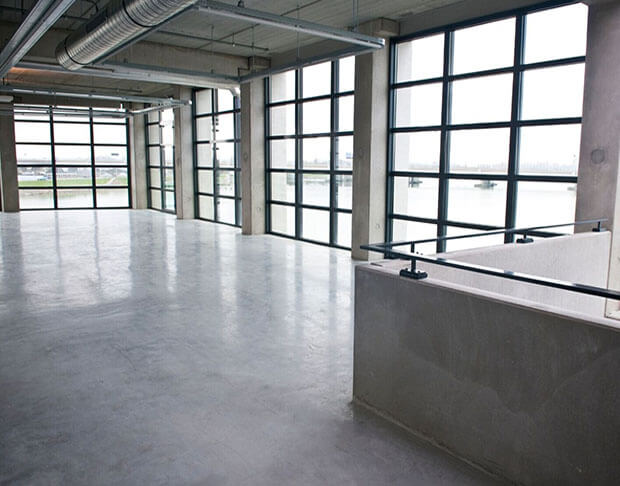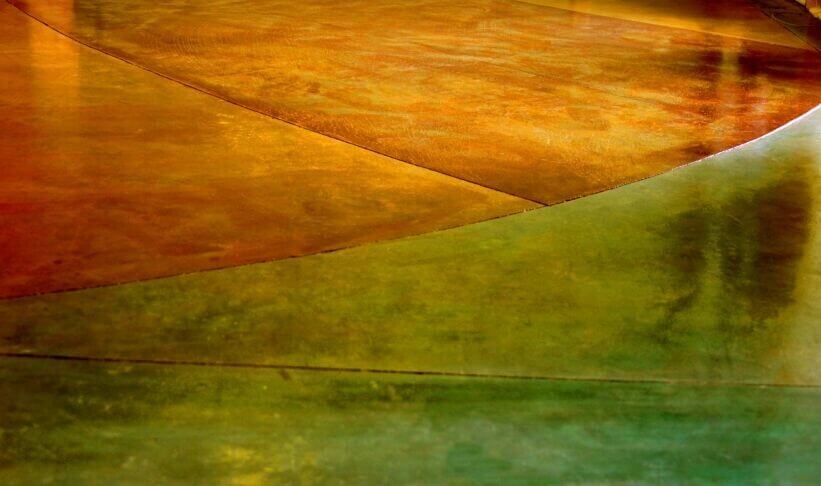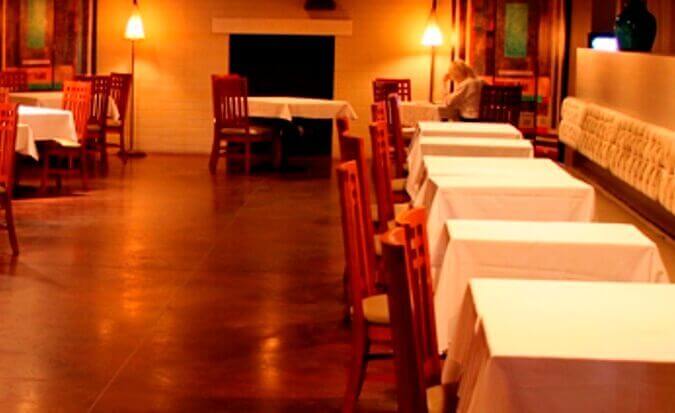 Stained Concrete 
Flooring
Stained concrete floors are a uniquely attractive flooring option that is excellent for residential use. Architects call for their use in modern, open concept or more traditional home styles. Homeowners will choose one of two color finishes; acid stain or concrete dyes. Both produce different results – it all depends on what you want.
Coloring stains and dyes will beautify and concrete work like decorative overlays, polished concrete or even grind and seal work. Experts will then apply epoxy or urethane sealers for more protection. A leather like appearance can be achieved using dark, rich brown tones then, stains or dyes are introduced for more enhancement. A broad area can be enhanced with shallow cuts to produce company logos, or brand images. Then they can be colororized with stain or dyes.
Stamped Concrete
Flooring
Stamped Concrete upgrades floors whether its indoors or outdoors. More often than not, it's poured on cracked concrete, to cover exterior or interior areas such as front walkways attractively curving around flower beds leading to your home. Inside the entrance hall could be a neutral color of stamped concrete and provide low maintenance. Styles of patterns in stamped concrete are numerous. A collection of styles and types of stamped concrete of naturally worn cobblestones or worn interlocking garden stones.
Adding stamped concrete instantly increases the value of your home and property. Stamped concrete supplies a vast medley of textures and colors The proficient expert adds an accent color or secondary color to form a texture to display a stunning decorative addition to your home.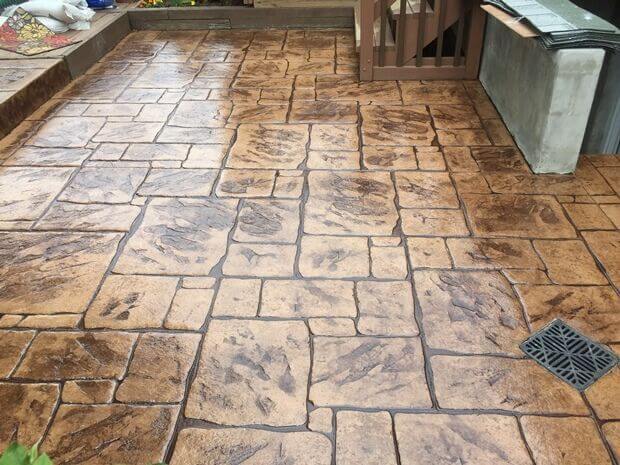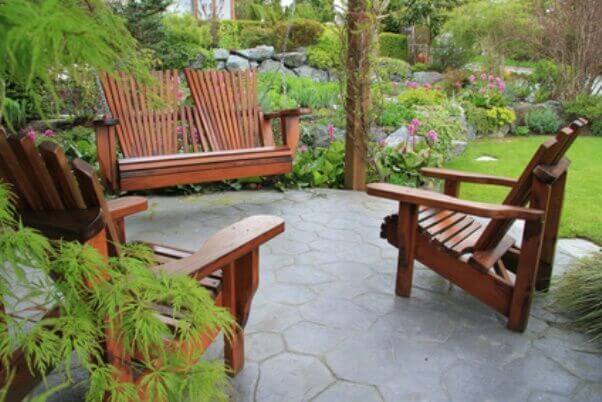 Jamaica, NY 11405

Queens County:  Richmond Hill, Ozone Park, Woodhaven, Howard Beach, St. Albans, Queens Village, Rosedale, Cambria Heights, Springfield Gardens, Laurelton and Hollis. 11430, 11432, 11433, 11434, 11435, 11436, 11405, 11425, 11439, 11451, 11499, 11424, 11431.

Save
Save
Save
Save
Save
Save
Save
Save
Save
Save
Save
States & Cities We Service

(click on state below to see cities)