Concrete & Epoxy Flooring
Experts


(984) 232-6211

Stained, stamped, epoxy or polished concrete floors - Call Us Today!

Discover how concrete & epoxy floors
can transform

 your home or business
SERVICE SATISFACTION GUARANTEE
We commit to match or exceed your budgetary and timing expectations, as well as your craftsmanship and service expectations. We're pleased to make you this promise.
CALL US NOW FROM ANY CITY IN North Carolina
We are experienced specialists in stamped concrete floors, plus epoxy stained/stamped flooring. Local and experienced experts in commercial/residential concrete floors. Book us in for a free quote to discuss your project.
ALLURING CONCRETE CONTRACTORS
Select from a wide range of concrete floor choices like artistic Epoxy Floor Coatings, non-fading Polished Concrete, long lasting Concrete Resurfacing, and decorative stains applied with precision and care for a gorgeous floor.
CONCRETE FLOOR CONSTRUCTION IN Jacksonville
Locating the ideal contractor may be hard, can be frustrating and can waste a lot of your time. But you're here now. We're committed to serving you with top quality concrete flooring products within your budget and timeline.
Polished Concrete
Flooring
A polished concrete floor application will share the same grind and seal process as epoxy, but polishing concrete in stages with progressively finer grit levels, hones it into a shiny, semi-shiny or matte finish. Pigments can be used on polished concrete floors, in natural green and brown shades found in nature and in reds, blues and yellows.
A whole gamut of color possibilities. If you like the polished concrete look, a similar appearance can be accomplished using a decorative concrete overlay, where the finish is more easily controlled and may better suit your timing. Self-leveling concrete is used to create this type of flooring, which presents an expansive, blemish free area like those seen in museums, auto showrooms and banquet halls. Concrete overlays are being used extensively, and you'll also see them in shopping malls.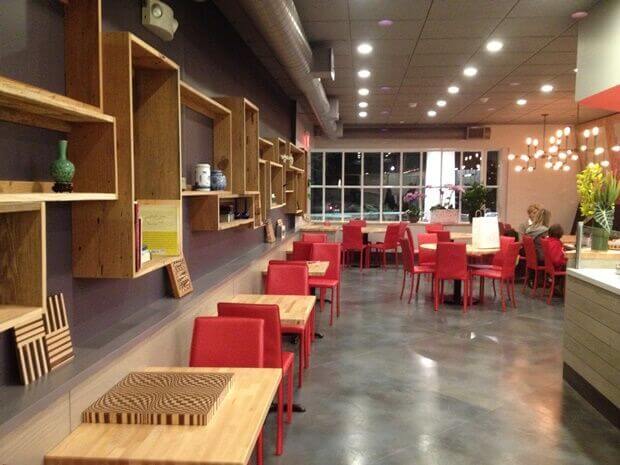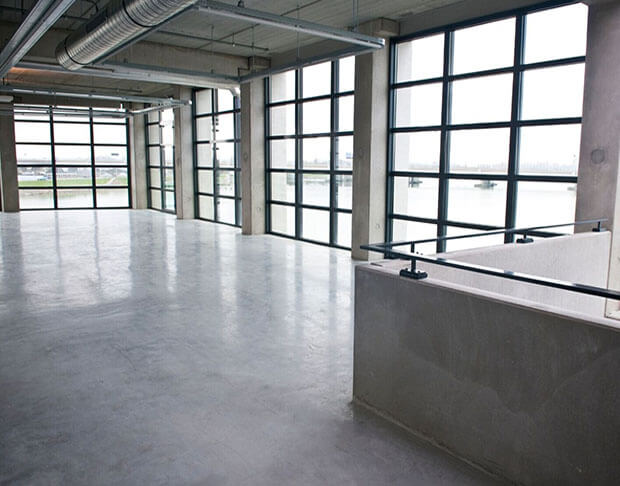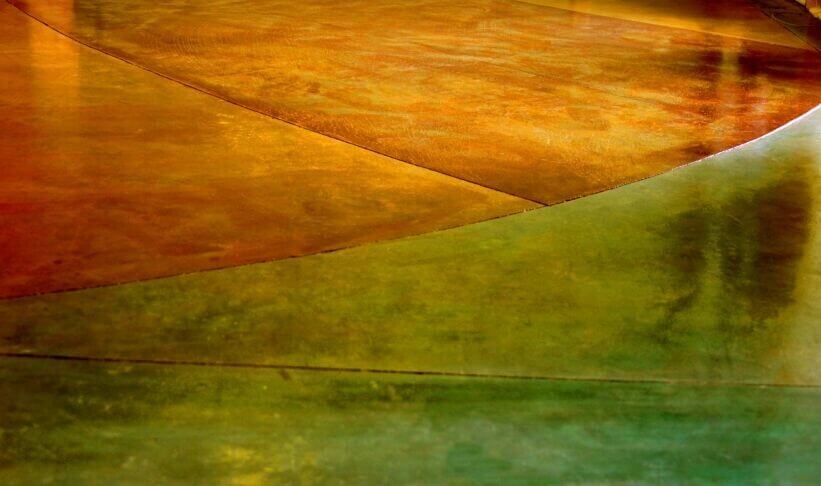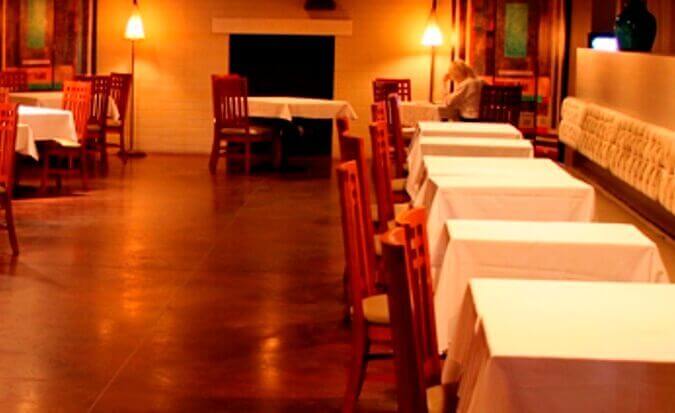 Stained Concrete 
Flooring
Stained concrete floors are one of a kind, elegant flooring surfaces which are ideal for any type of residential or commercial flooring use. Architects can choose from two kinds of color staining techniques; acid staining or concrete dying. Both result in a distinctive look dependent upon your goals. Dyes and staining will beautify other types of concrete like decorative overlays, polished concrete and any grind and seal project, Floor technicians then apply urethane sealers or epoxy coatings for more protection.
Contractors can achieve a leathery, dark rich brown appearance with acid staining. And then they may apply dyes for more limitless possibilities. Many designers create even more interest by having installers cut into the surface creating beautiful floral patterns, or stone, brick or even mosaics. Then further stains or dyes can be applied.
Find out more about stained concrete flooring….
Stamped Concrete
Flooring
Stamped Concrete beautifies large areas of plain concrete. Usually, it's applied over fresh concrete, covering interior floors or outdoor spaces like pool decks, patios, walkways and of course driveways. Interior spaces include any and all areas from basements to kitchens and even main floor living areas.
Stamped concrete supplies a vast choice of colors and levels of textures. The trained professional applies a base color to the concrete when combined with a stain fabricates a highly desirable product. Choices of patterns and textures are almost unlimited. Stamped concrete can resemble sandstone or Ashler Stone that is randomly interlocking. Adding stamped concrete becomes a more livable space with safe walkways around your home.
Read more about stamped concrete flooring….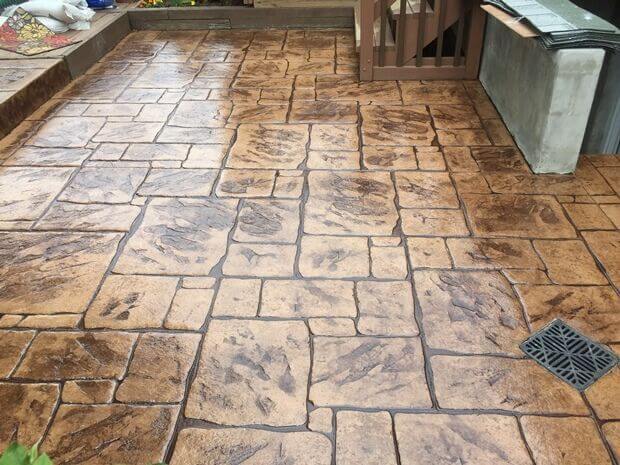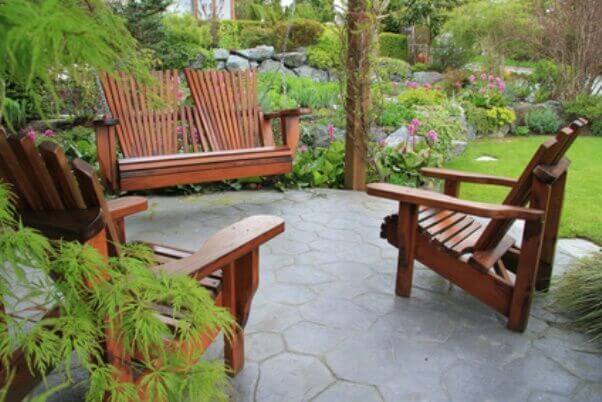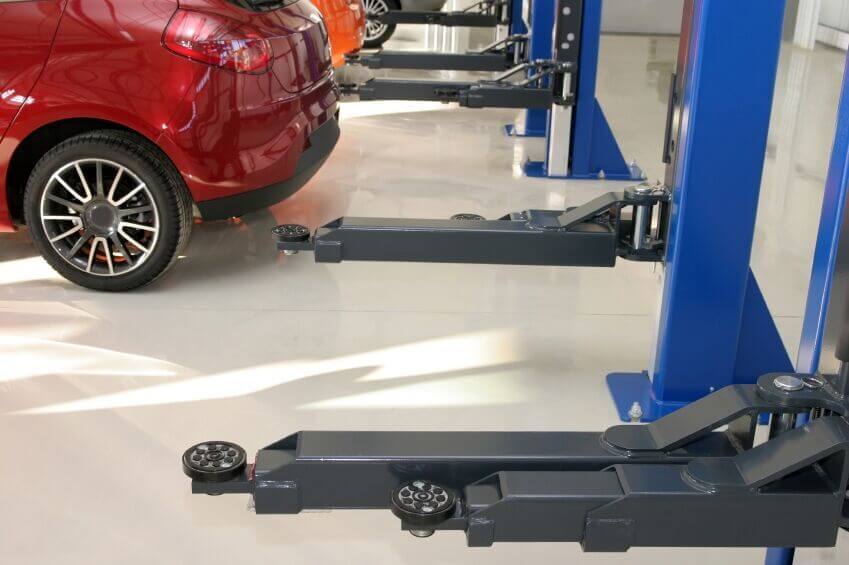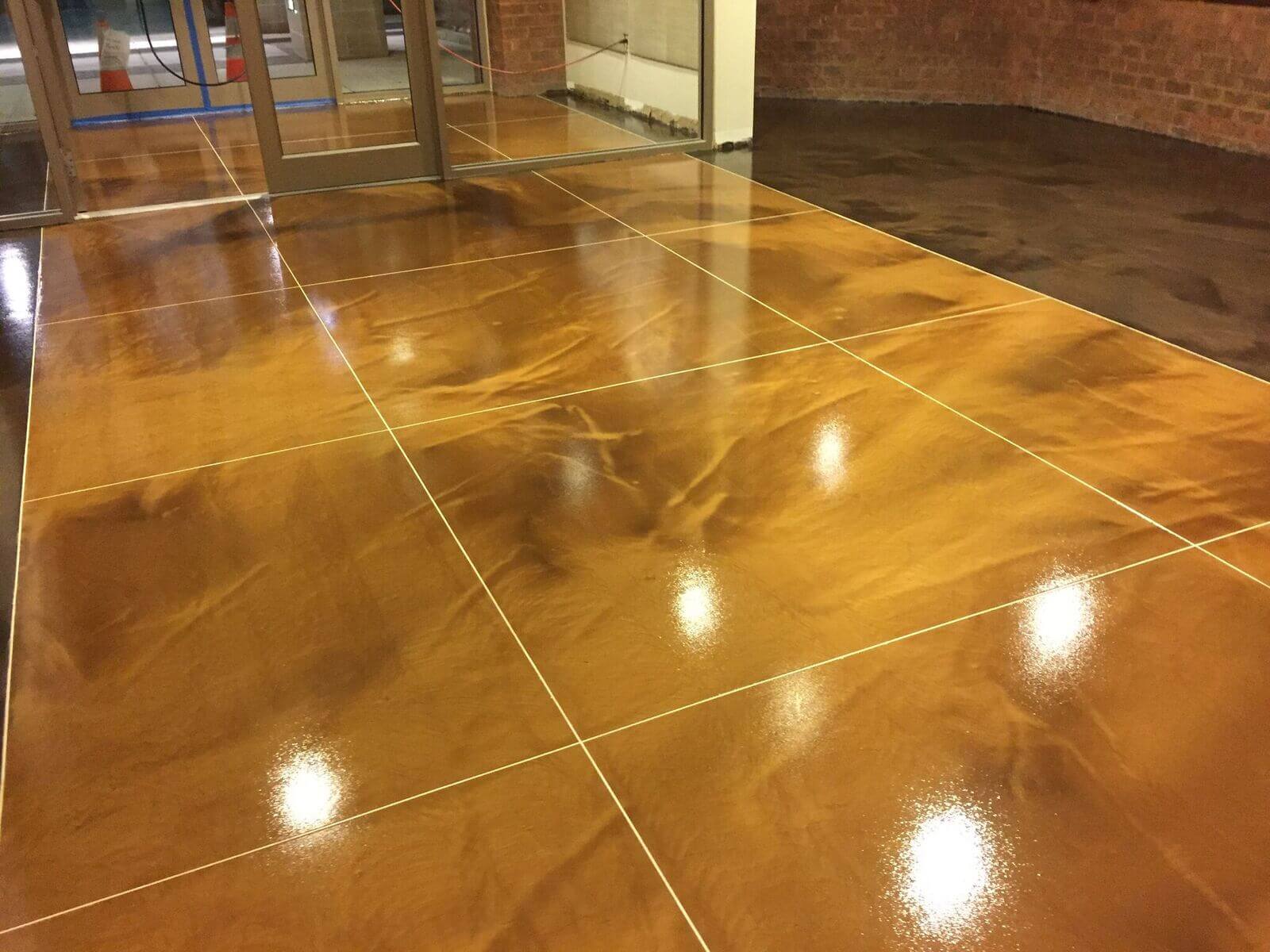 Epoxy flooring surface solutions include coatings and paints, offering not just a beautiful floor, but practically everlasting engineered resistance against wear and elemental damage of concrete. Any questions? Call us in Jacksonville. Whether you're looking for a dramatic and colorful flooring solution, or muted elegance, peruse the world of colors and textures created by adding sand, colored quartz or color chips to the wet coat.
Metrocrete Epoxy Floors in Jacksonville can be seen in every corner of the city, including in loading docks, residential garages, basements, commercial kitchens, offices, warehouses, laboratories, medical offices and in many more locations. If there's a floor, it can be epoxy! Epoxy flooring, as an engineered product, encompass both paint based and thick application of chemical resistant coatings. Epoxies are engineered as a resin with a hardener component. Often combined with urethanes or polyaspartics as the finish coat.

Jacksonville, NC
Onslow County: 28546, 28547, 28540, 28543, 28544, 28541. Save Save Save Save Save Save Save Save Save Save Save Save Save Save Save
States & Cities We Service

(click on state below to see cities)