Concrete & Epoxy Flooring
Experts


(984) 232-6211

Stained, stamped, epoxy or polished concrete floors - Call Us Today!

Discover how concrete & epoxy floors
can transform

 your home or business
SERVICE SATISFACTION GUARANTEE
We'll exceed your budgetary and timing expectations, as well as your expectations in terms of service and quality of craftsmanship. We make this promise with confidence.
ALLURING CONCRETE DESIGNS
We specialize in a wide range of concrete floor options like rich Epoxy Floor Coatings, custom Polished Concrete, expert Concrete Resurfacing, and skillfully applied decorative stains result in a gorgeous floor.
CONCRETE FLOOR COVERINGS IN Greenville
Locating a skilled contractor is hard and waste valuable time. Fortunately, you're in the right place. We deliver top quality concrete flooring solutions. On time and on budget.
CALL US TODAY IN North Carolina
We specialize exclusively in stamped concrete floors, epoxy and stained stamped flooring. Local experts for both residential and commercial concrete floors. Schedule a free project estimate today!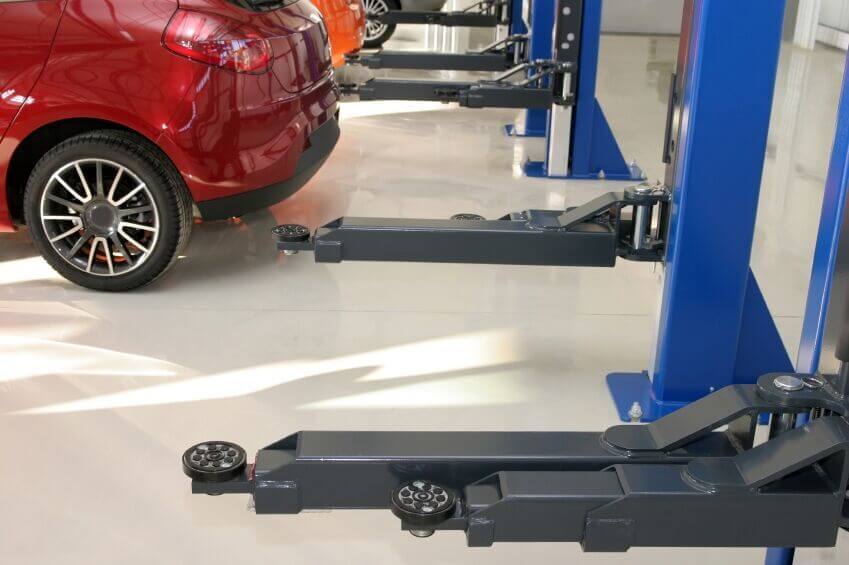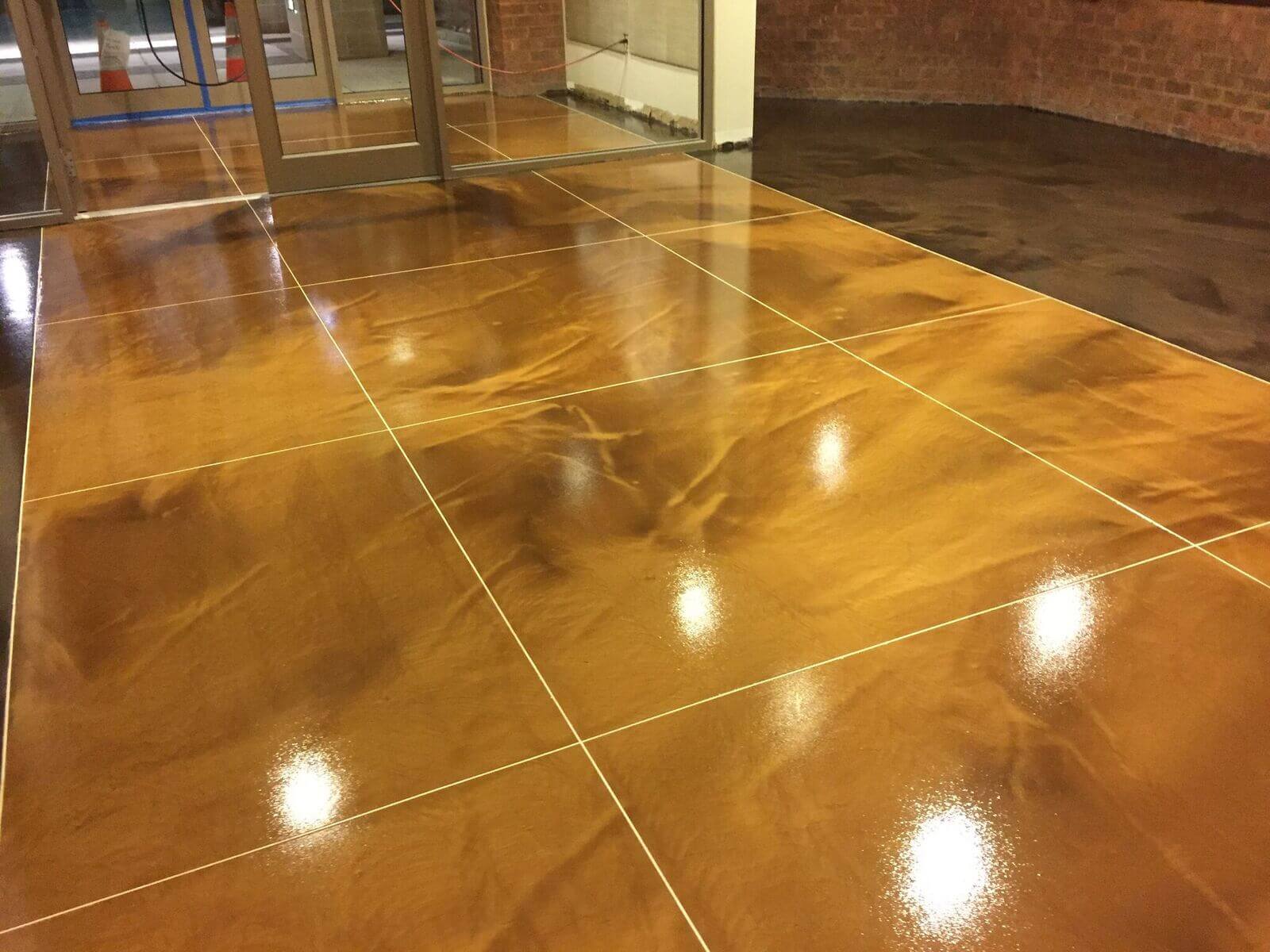 Epoxy flooring overlay options are available as a coating or paint, resulting in not just a decorative floor, but sustained protection of all types of concrete substrate floor areas. We're local to you in Greenville so just give us a call. Epoxy flooring technologies range from paints to thick application of chemical resistant coatings. Epoxies are engineered as a resin with a hardener component. Often combined with urethanes or polyaspartics as the final coat.
Or coated with just a clear epoxy. If you're looking for supple beauty – or trying for an artistic look for your floors, survey the exciting world of finish colors and textures created by the addition of sand, color chips or quartz. Metrocrete Epoxy Floors in Greenville can be seen in every corner of the city, including in food and beverage facilities, residential garages, basements, commercial kitchens, offices, warehouses, laboratories, medical offices and in many more locations.
Polished Concrete
Flooring
Polished concrete floor applications share the same grind and seal technique as epoxy, but polishing concrete actually smooths it into a gloss, matte or semi gloss surface. The same look as polished concrete flooring can be a decorative concrete overlay, where the finish is more easily controlled and may better suit your timing.
Overlays use self-leveling concrete, resulting in a finished floor with an elegant, yet seamless look, often seen in galleries and showrooms, banquet halls and retail stores. Concrete overlays are being used extensively, and you'll also see them in shopping malls. Color pigments may be used with polished concrete floors, and are available for application in a wide variety of green and brown tones found in nature plus, in magentas, indigos and yellows. There are a vast number of color options.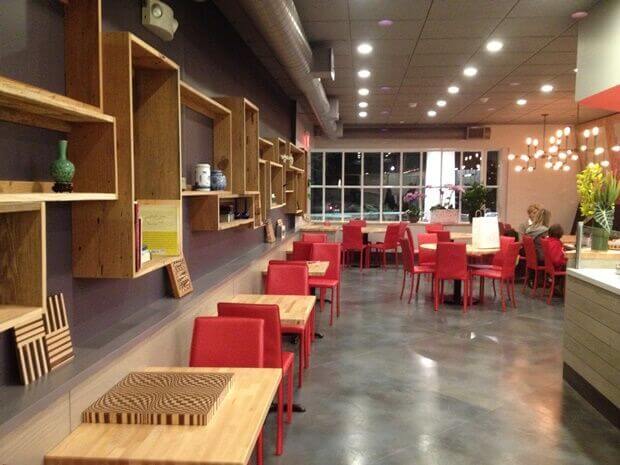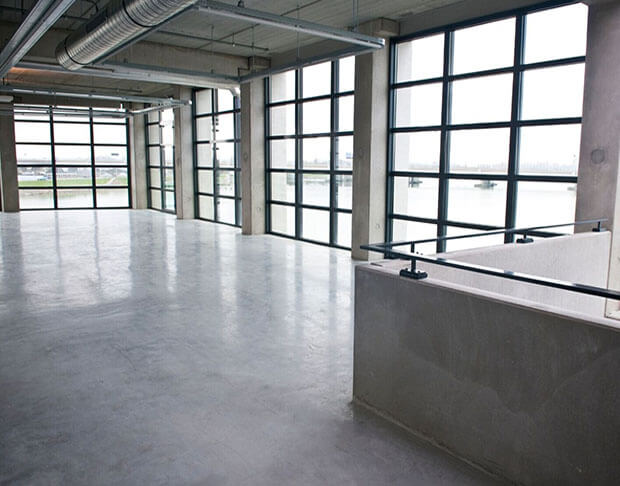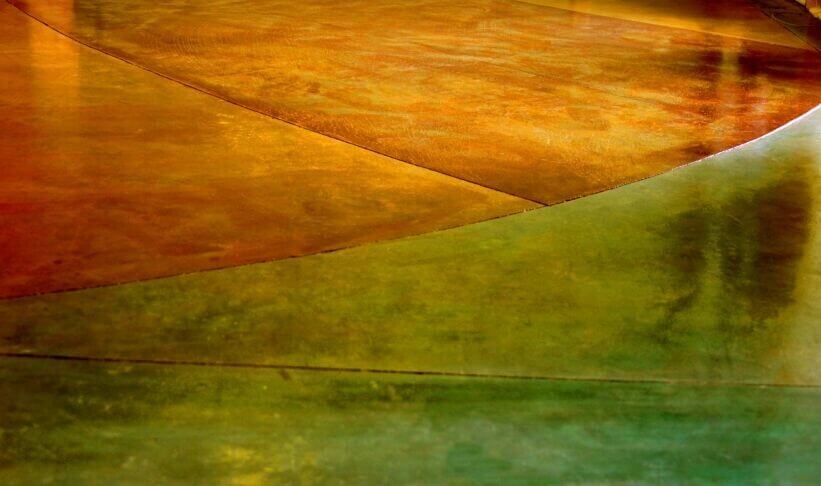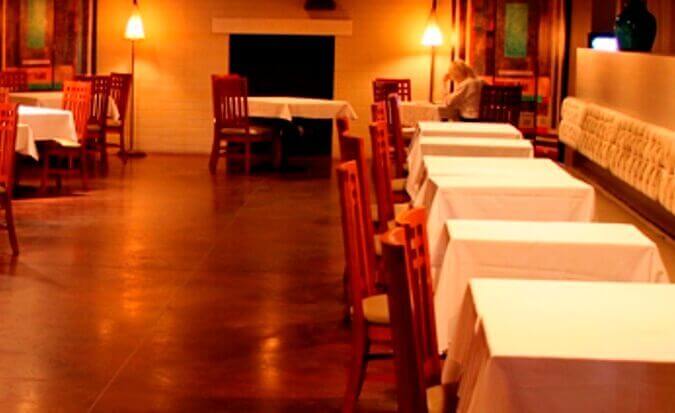 Stained Concrete 
Flooring
Stained concrete floors are one of a kind, elegant flooring surfaces which are ideal for residential use. Architects call for their use in modern, open concept or more traditional home styles. Homeowners will choose one of two staining systems to choose from; acid stains or concrete dyes. Each produces distinctly different outcomes you'll be impressed with. Stains and dyes can enhance other concrete work such as decorative overlays, polished concrete and even grind and seal projects.
Experts then apply sealant in epoxy or urethane for added strength and beauty. Contractors will frequently create a leather look using acid staining. Then dyes may be introduced for more appealing variations. A plain seamless expanse of flooring can become much more interesting with patterns of flowers, logos, stone or mosaics. Then the surface is further stained in a variety of complimentary colors.
Find out more about stained concrete flooring….
Stamped Concrete
Flooring
Stamped Concrete elevates flooring both interior and exterior. Usually, it's applied over existing substrates, specifically on exterior concrete expanses like a beautiful raised front porch in stamped concrete to resemble a slate flooring, leading to the same or coordinating interior hall floor design. Various patterns and textures are available for your choosing.
An option of stamped concrete styles will be displayed sandstone or Ashler Stone that is randomly interlocking. By adding stamped concrete, it becomes a more livable space with safe walkways around your home. Stamped concrete brings an indefinite selection of colors including numerous textures. The proficient expert adds the right amount of acid stain to the concrete to create an attractive long lasting addition to your home.
Read more about stamped concrete flooring….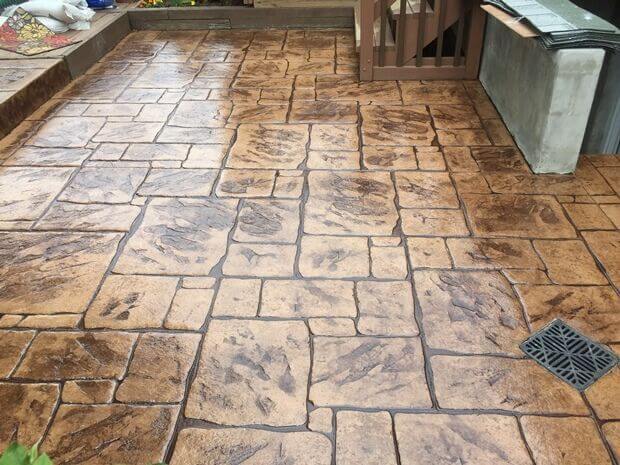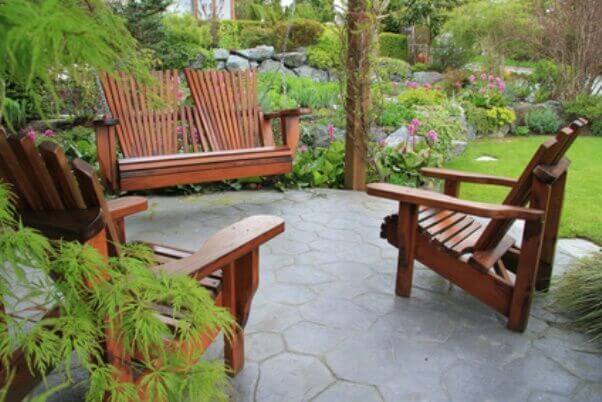 Greenville , NC
Pitt County: 27858, 27834, 28590, 27833, 27835, 27836.

Save
Save
Save
Save
Save
Save
Save
Save
Save
Save
Save
Save
Save
Save
Save
States & Cities We Service

(click on state below to see cities)