Concrete & Epoxy Flooring
Experts


(980) 430-6799

Stained, stamped, epoxy or polished concrete floors - Call Us Today!

Discover how concrete & epoxy floors
can transform

 your home or business
CONCRETE FLOOR ARCHITECTURE IN Concord
Searching for a contractor could be a difficult task and takes a lot of time. We promise to meet – and probably exceed – your expectations in quality, timing and budget constraints.
SERVICE QUALITY GUARANTEE
We commit to surpass your timeline expectations and your expected level of customer service and craftsmanship. We're happy to make you this promise.
CALL TODAY IN North Carolina
We are experts in epoxy, polished, stained stamped concrete floors. Proven local track record in residential and commercial concrete flooring. Book in Metrocrete for a free quote to review your project!
CAPTIVATING CONCRETE FORMS
Choose from a wide range of concrete flooring options such as rich Epoxy Floor Coatings, non-fading Polished Concrete, long lasting Concrete Resurfacing, and carefully applied decorative stains – for spectacular results.
Stamped Concrete
Flooring
Stamped Concrete can make a plain slab look elegant and colorful. Quite often, concrete stamping is done on new concrete, and particularly on interior floors or outdoor spaces like basement floors, kitchen and dining areas, and even hallways and main living areas. Outside, patios, driveways, walkways and decks are the most common.
A variety of patterns are available in stamped concrete. A collection of styles and types of stamped concrete of natural stone slabs as well as seamless granite or limestone. Adding stamped concrete transforms your living space into a more luxurious environment. Stamped concrete presents an extremely wide choice of colors and levels of texures. The talented expert uses an accent pigment for color which also displays an attractive long lasting addition to your home.
Read more about stamped concrete flooring….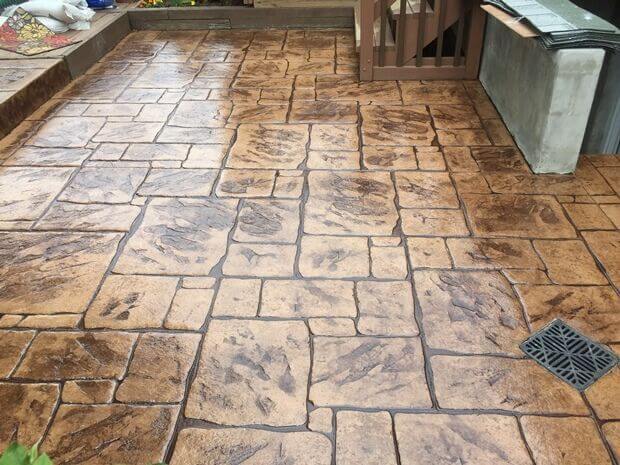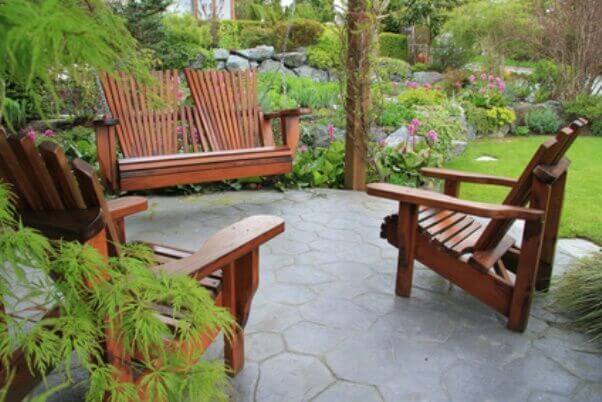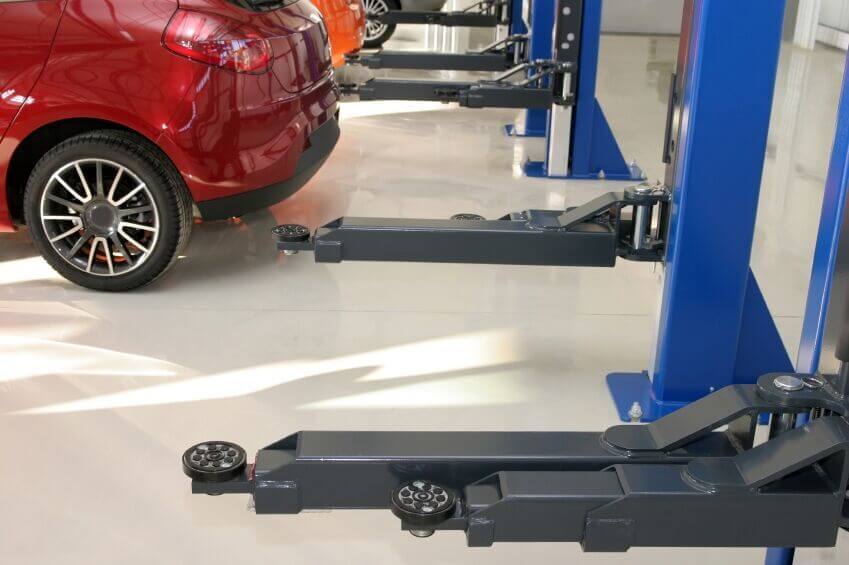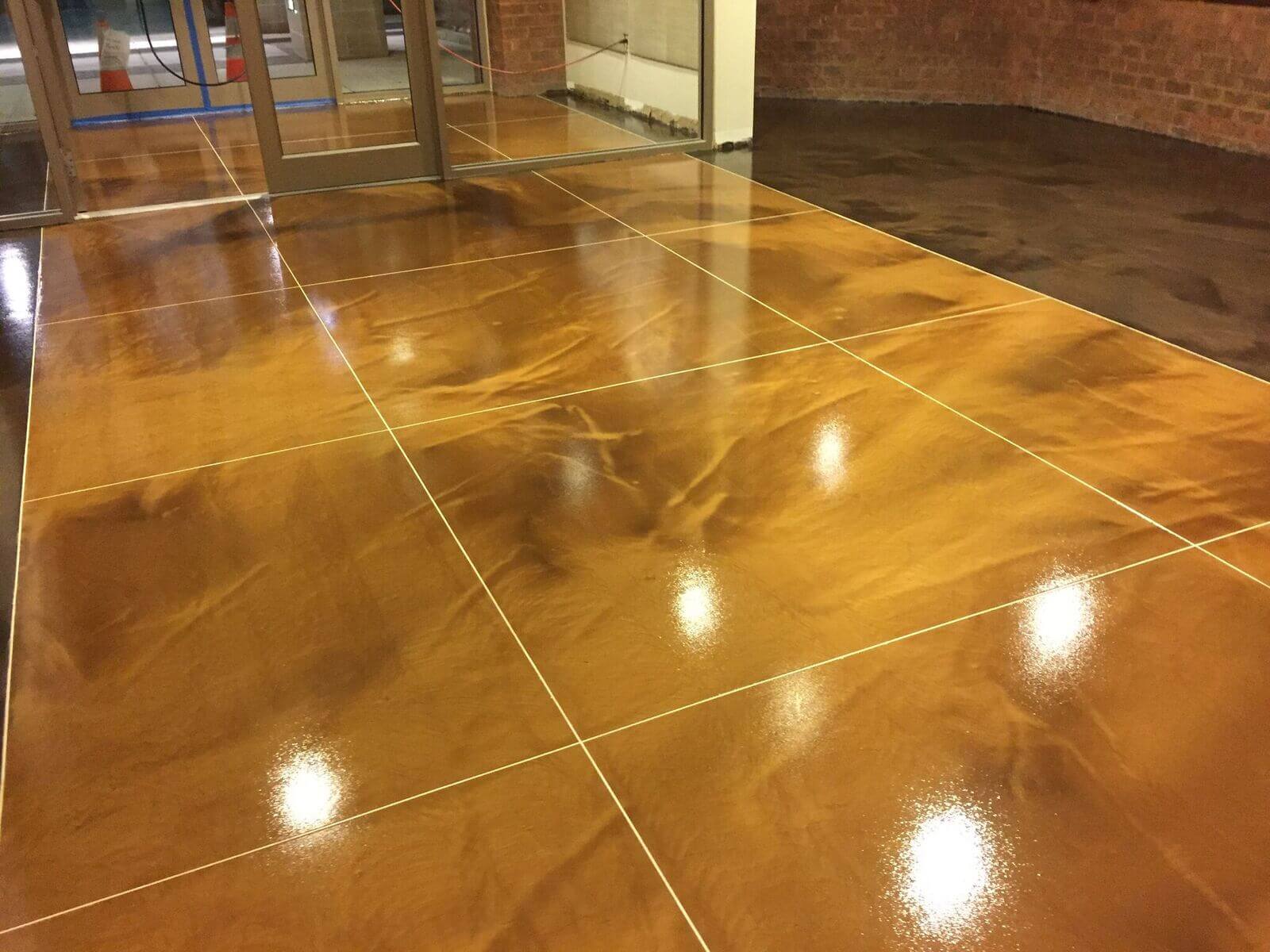 Epoxy flooring treatment solutions include paints and coatings, providing not just a visually pleasing floor, but permanent defense layer of any concrete surface. We'd love to hear from you. Call us in Concord. Epoxy Flooring types run the gamut from very durable paints to substantial chemical resistant coatings. As a two component – resin and hardener – product, epoxies are often paired with urethanes or polyaspartics as a final top coat.
Or simply finished with a clear epoxy layer. For an elegant – or dramatic – flooring solution, look into the limitless possibilities of resplendent colors created by mixing in quartz, sand or pigments. Metrocrete Epoxy Floors in Concord can be seen in every corner of the city, including in food and beverage facilities, residential garages, basements, commercial kitchens, offices, warehouses, laboratories, medical offices and in many more locations.
Polished Concrete
Flooring
A polished concrete floor application will utilize the identical sand and seal procedure as epoxy floors – except that buffing concrete hones it into a shiny, semi-shiny or matte finish. The same look as polished concrete flooring can be decorative concrete overlays, which have a more easily controlled finish in an application.
Self-leveling concrete, used in this process, offers an average thickness that can vary from a sixteenth of an inch to 2 inches. These floors are often found in retail stores and large, upscale department stores. Color pigments may be utilized with polished concrete floors, in muted green and brown earthy shades and additionally in magentas, indigos and yellows. There are a vast number of color options.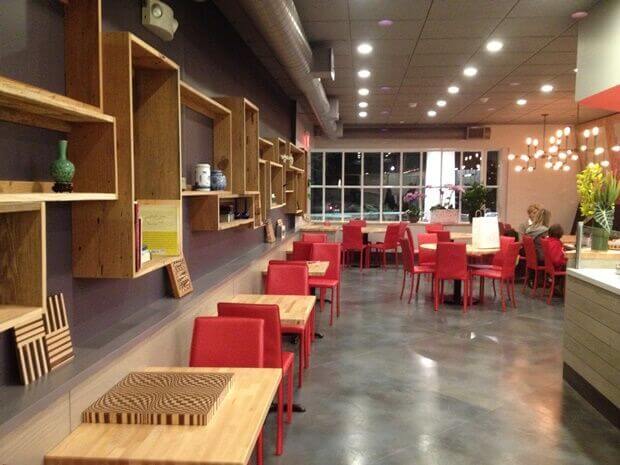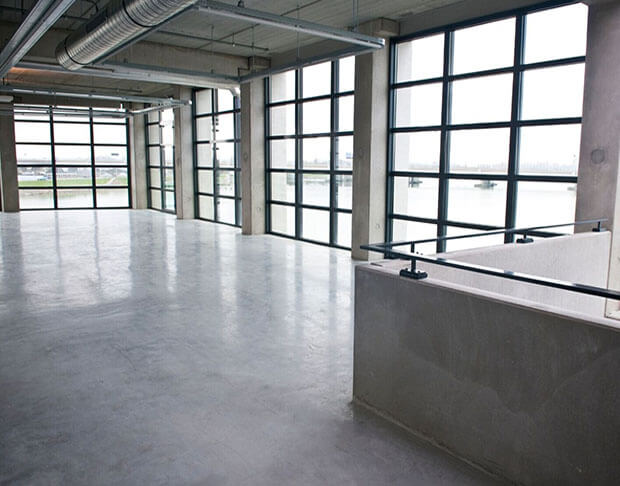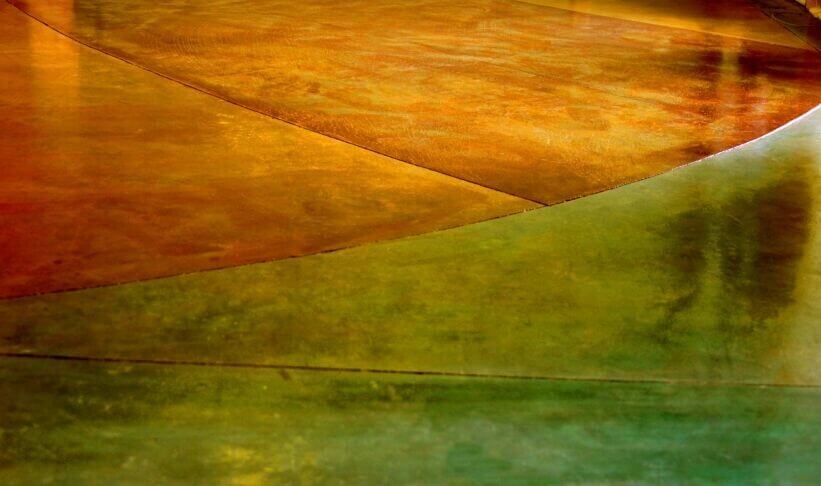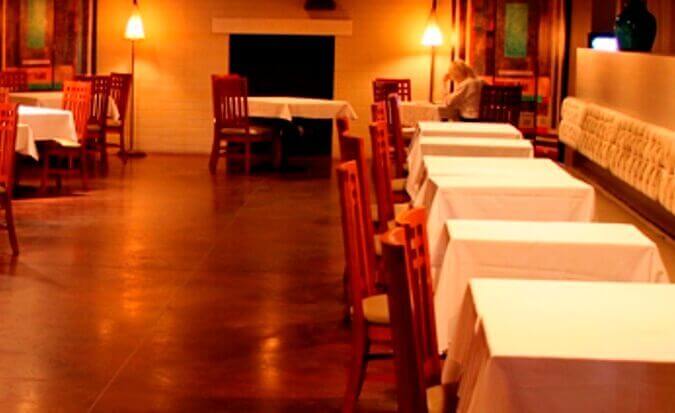 Stained Concrete 
Flooring
Stained concrete flooring is an attractive, one of a kind flooring surface which is ideal for residential use. Architects call for their use in modern, open concept or more traditional home styles. Homeowners will choose one of two color finishes; acid stain or concrete dyes. Both produces distinctly different outcomes you're sure to enjoy. Any concrete work can be enhanced with stains and dyes like decorative overlays, polished concrete or any grind and seal work.
Flooring experts then add layers of additional sealers in epoxy or urethane for additional protection. A leather like appearance can be achieved using dark, rich brown tones then, dyes may be introduced for more enhancement. A broad area can be enhanced with shallow cuts to produce patterns in mosaics, border or the like. And then stained in a variety of colors.
Find out more about stained concrete flooring….

Concord, NC
Cabarrus County: 28027, 28025, 28269, 28083, 28078, 28075, 28124, 28262, 28026.
Save Save Save Save Save Save Save Save Save Save Save Save Save
States & Cities We Service

(click on state below to see cities)