Concrete & Epoxy Flooring
Experts


(980) 430-6799

Stained, stamped, epoxy or polished concrete floors - Call Us Today!

Discover how concrete & epoxy floors
can transform

 your home or business
We commit to meet and surpass your timeline and budget constraints, as well as what you expect in terms of craftsmanship and quality of service. We're confident in our service to you.
CALL US TODAY IN North Carolina
We specialize exclusively in epoxy, polished, stained stamped concrete floors. We're the proven experts in residential and commercial concrete flooring applications. Schedule Metrocrete to review your project and pricing options.
MAGNIFICENT CONCRETE CONTRACTORS
We can entice you with an exquisite selection of concrete floor options like durable Epoxy Floor Coatings, non-fading Polished Concrete, as-new Concrete Resurfacing, and decorative stains using various artistic applications.
CONCRETE FLOOR CONSTRUCTION IN Charlotte
Finding the right contractor for a job is often hard and can consume your time. But you're here now. We're committed to serving you with top quality concrete flooring products within your budget and timeline.
Polished Concrete
Flooring
Polished concrete floor applications make use of the same sand and seal method as epoxy, but polishing it with gradually finer grit, smooths the cement into a shiny, semi shine or matte finish. The identical appearance to polished concrete flooring is achieved using a decorative concrete overlay, where the finish is more easily controlled and may better suit your timing.
Self-leveling concrete is used to create this type of flooring, which presents an upscale, faultless appearance, like those seen in galleries, museums and department stores. Concrete overlays are being used extensively, and you'll also see them in shopping malls. Colorant may be added to polished concrete floors, in calming green and brown earthy shades along with shades of blues, reds and yellows. The sky's the limit in terms of color options.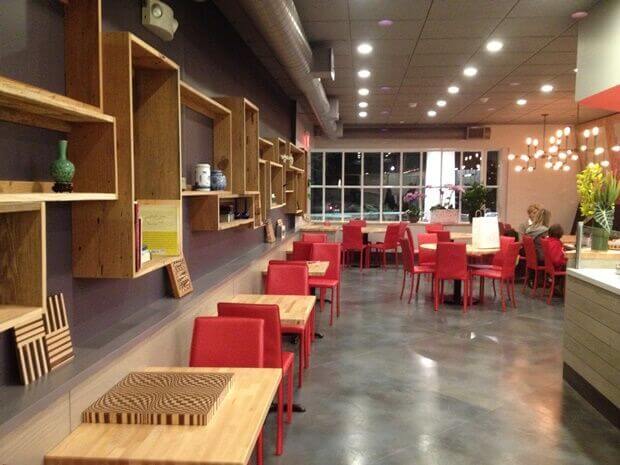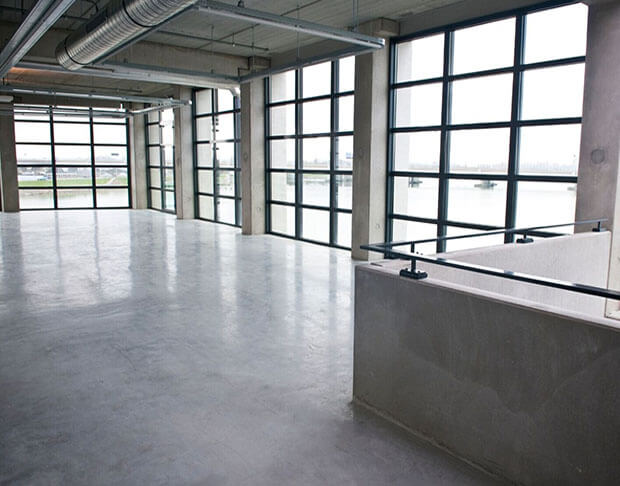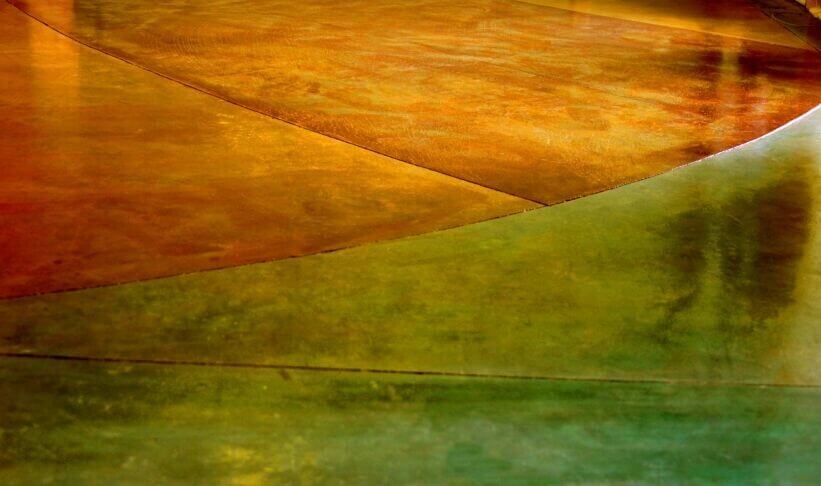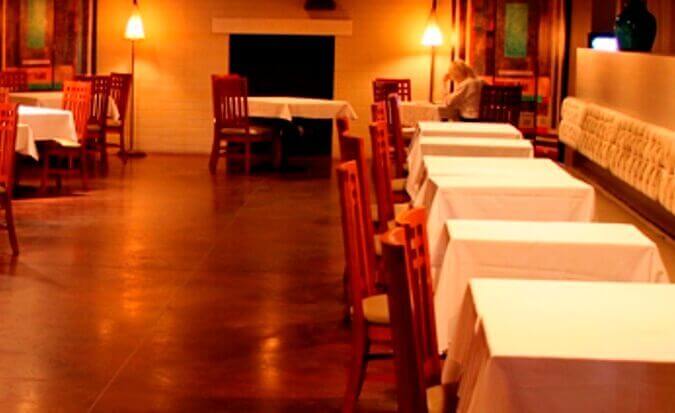 Stained Concrete 
Flooring
Staining concrete floors results in a beautiful, one of a kind flooring surface that is perfect for any kind of residential, retail or commercial usage. Two types of color finishes; acid stain or concrete dyes. Both offering a different finish you're sure to enjoy. Any concrete work can be enhanced with stains and dyes like polished concrete, decorative overlays, and even grind and seal work.
Specialists then apply epoxy or urethane sealers for greater protection. Designers will often want to achieve a leathery-like appearance to achieve a rich, upscale but earthy look. Often dyes or other stains could be introduced for more enhancement of the surface. Designs can be cut into the concrete to create patterns of flowers, logos, stone or mosaics. Then the surface is additional colors can be applied.
Find out more about stained concrete flooring….
Stamped Concrete
Flooring
Stamped Concrete beautifies large areas of plain concrete. Mostly, it's layered over new pours. Especially on exterior or interior areas such as the large porch at the entrance to your home. Even backyard surfaces around a firepit or sitting area would create a pleasing environment for friends and guests. Stamped concrete patterns can resemble many types of rocks.
The selection of styles and textures of stamped concrete may be imitation hardwood as cedar or pine in your favorite stain or color choice. Including stamped concrete makes your home and surrounding property more enjoyable and attractive. Stamped concrete suggests a limitless range of colors and textures. The talented expert uses a base color to the concrete when combined with a stain fabricates an attractive long lasting addition to your home.
Read more about stamped concrete flooring….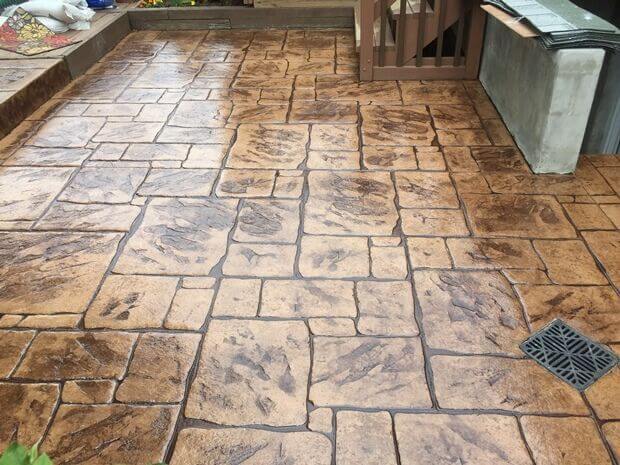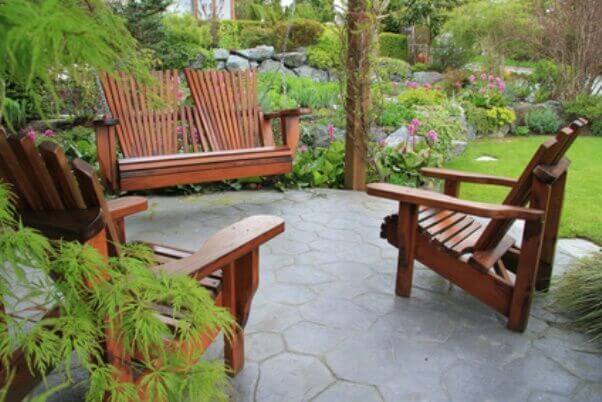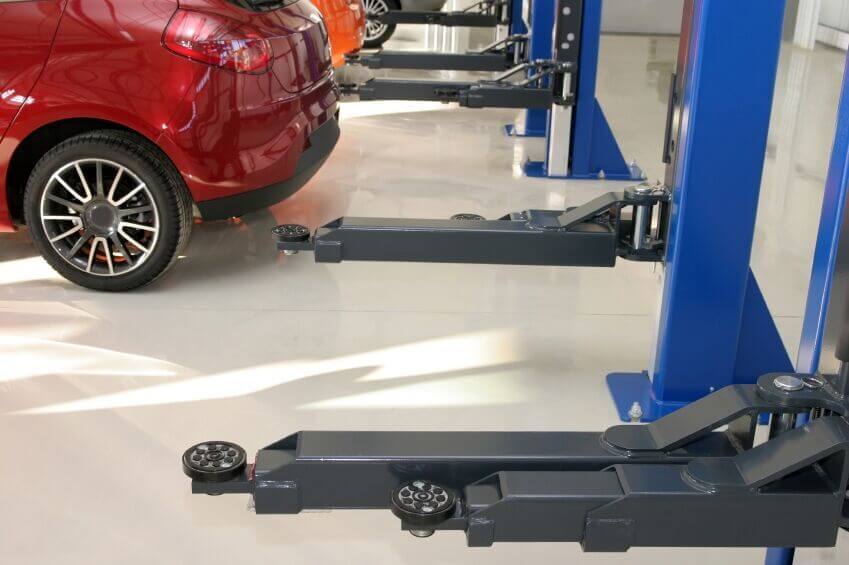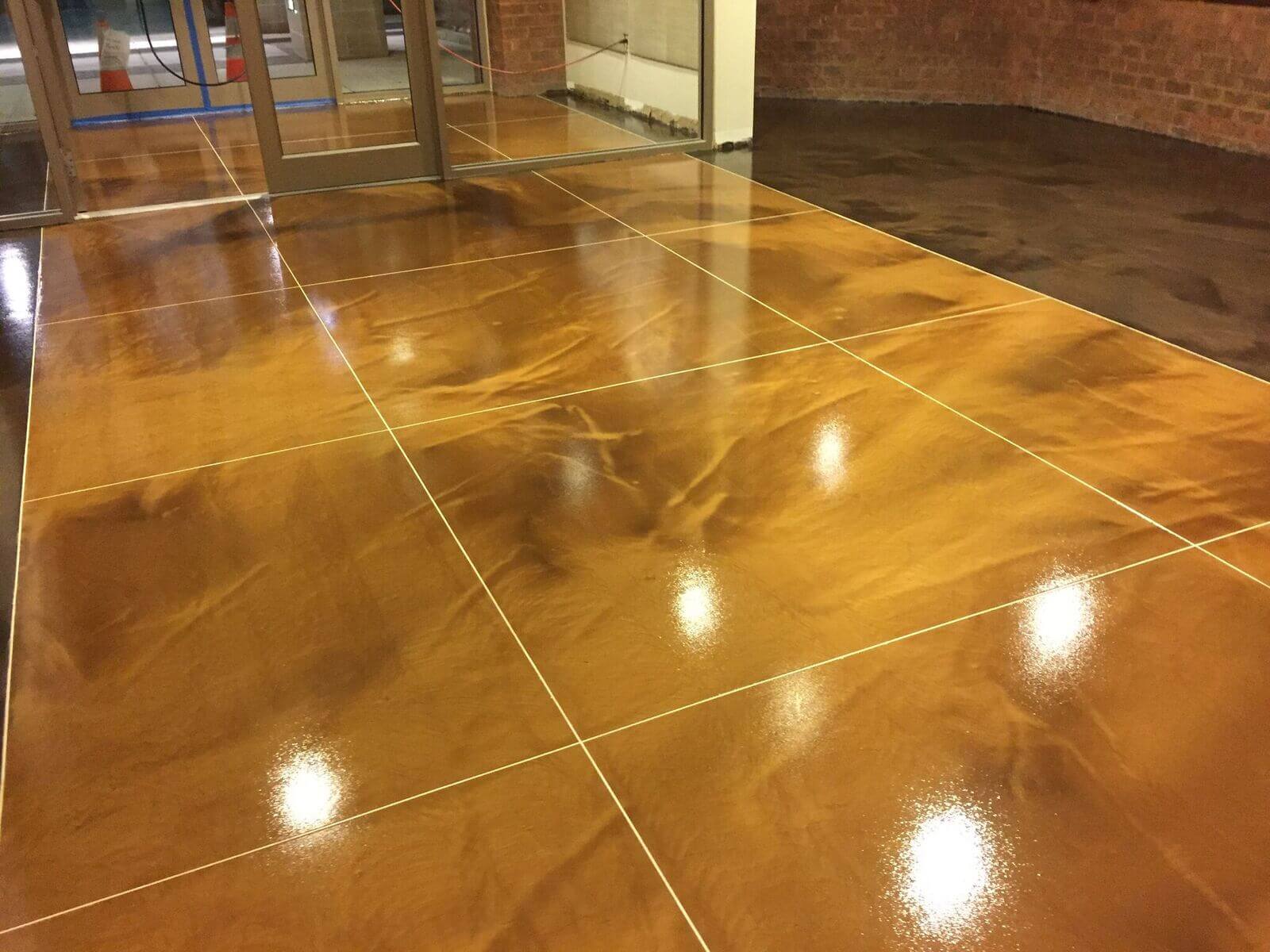 Epoxy floor solutions are either a coating or a paint, resulting in not just an artistically pleasing floor, but lasting protection of concrete substrates – in both interior and exterior applications. Just call, since we're in Charlotte. You won't be disappointed. Engineered epoxy floor types are made up of paint type products and substantial chemical resistant coatings. As a two component – resin and hardener – product, epoxies are often paired with urethanes or polyaspartics as a final top coat.
Sometimes with just clear epoxy. Whether you're looking for a dramatic and colorful flooring solution, or muted elegance, look into the limitless possibilities of color and texture affects created by the addition of materials like sand and quartz. Call Metrocrete, because our Epoxy Floors are used in a myriad of locations in Charlotte, including in showrooms and retail stores, basements, warehouses, dog kennels, residential garages, laboratories and so much more we can't name but a small sample of locations!

Charlotte, NC
Mecklenburg County: 28269, 28277, 28205, 28215, 28210, 28216, 28212, 28226, 28213, 28262, 28208, 28270, 28273, 28211, 28214, 28217, 28227, 28209, 28206, 28278, 28202, 28203, 28105, 28207, 28204, 28134, 28078, 28244, 28246, 28254, 28280, 28281, 28282, 28284, 28285, 28287, 28223, 28228, 28242, 28243, 28250, 28253, 28255, 28258, 28263, 28274, 28288, 28289, 28290, 28296, 28201, 28218, 28219, 28220, 28221, 28222, 28224, 28229, 28230, 28231, 28232, 28233, 28234, 28235, 28236, 28237, 28241, 28247, 28256, 28260, 28265, 28266, 28271, 28272, 28275, 28297, 28299
Save Save Save Save Save Save Save Save Save Save Save Save Save
States & Cities We Service

(click on state below to see cities)