Concrete & Epoxy Flooring
Experts


(984) 232-6211

Stained, stamped, epoxy or polished concrete floors - Call Us Today!

Discover how concrete & epoxy floors
can transform

 your home or business
We commit that we will meet and surpass your budgetary expectations, as well as your expected level of customer service and craftsmanship. We're happy to make this promise to you.
MAGNIFICENT CONCRETE PATTERNS
Let us entice you with a splendid array of concrete flooring options such as durable Epoxy Floor Coatings, radiant Polished Concrete, expert Concrete Resurfacing, and skillfully applied decorative stains result in a gorgeous floor.
CONCRETE FLOOR COVERINGS IN Greensboro
Searching for a contractor is often challenging and can consume your time. As a top quality concrete flooring contractor, we offer quality within reasonable budgets – and timely installation.
CALL US TODAY IN North Carolina
We specialize exclusively in stained stamped, epoxy and polished concrete floors. Proven local expertise in commercial and residential concrete flooring applications. Don't hesitate to call Metrocrete for an estimate.
Polished Concrete
Flooring
A polished concrete flooring application will share the same sand and seal procedure as epoxy floors. Polishing concrete refines the cement so once sealed its finished in a gloss, semi-gloss or matte finish. Color enhancements can be applied to polished concrete floors in a variety of green and brown natural tones as well as yellows, blues and reds.
This makes a wide variety of color options available. The same look as polished concrete flooring can be achieved with decorative concrete overlays, where the finish is more easily controllable in application and result. Once mixed, self-leveling concrete must be applied quickly, and results in an area of a thousand square feet coverage, poured in an hour. Flooring like this can be seen in retailer shops. You can find concrete overlays anywhere you see a large floor space – even a warehouse.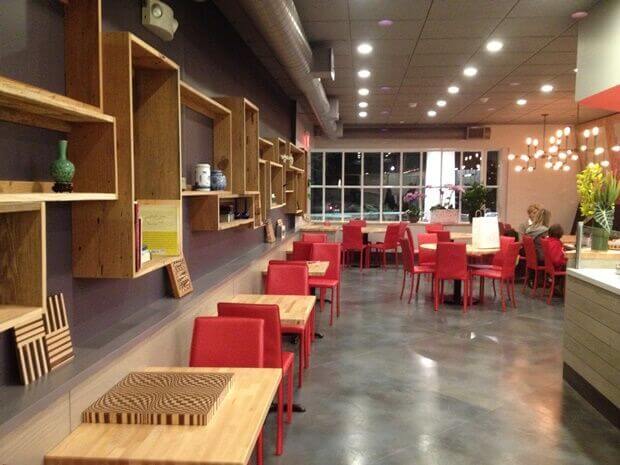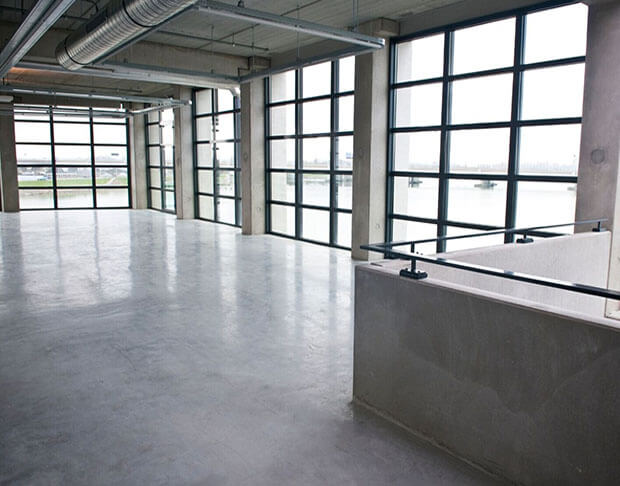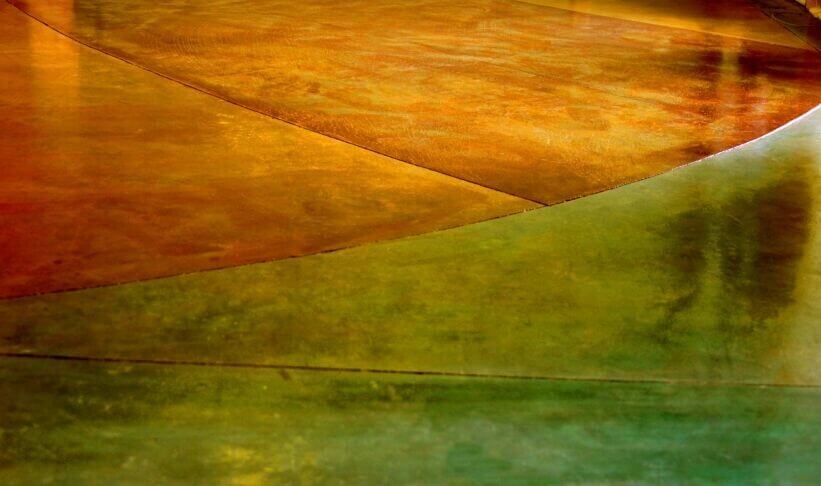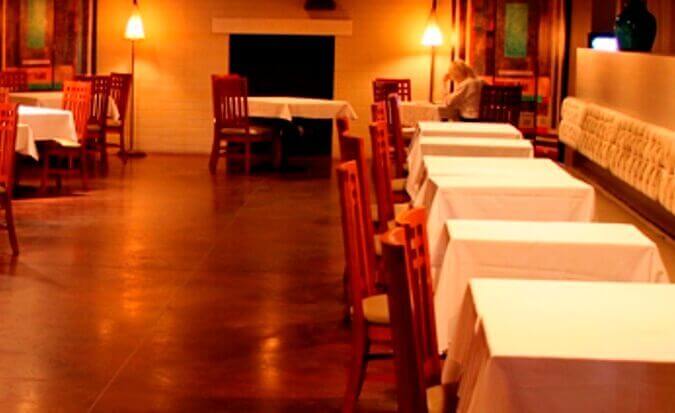 Stained Concrete 
Flooring
Stained concrete floors offer quintessential flexibility while offering a broad range of uses. Perfect for restaurants, retail, corporate offices or even in residential houses. Decision makers can choose from two color application techniques. They can opt for acid stains or concrete dyes. Either choice will resulting in divergent results you're sure to enjoy.
Colorizing with dyes or stains will enhance any concrete work such as decorative overlays, polished concrete and even grind and seal projects. Experts then apply epoxy or urethane sealers for additional strength and beauty. Contractors will frequently create a leather look using acid staining. Then dyes in varying shades can be applied offering further visual appeal of the floor. A large uninterrupted floor can be made more interesting with shallow cuts resulting in any number of patterns in flowers, borders or even a brand logo. Then colororized with stain or dyes.
Find out more about stained concrete flooring….
Stamped Concrete
Flooring
Stamped Concrete attracts attention to floors by adding texture and design. Quite often, concrete stamping is done on new concrete, and particularly on areas that would be used frequently like high traffic hallways leading to the kitchen or basement. Outdoors stamped concrete could be made into a wide step and pathway to a patio. Stamped concrete presents an extremely wide selection of colors including numerous textures.
The knowledgeable expert uses an accent color or secondary color to form a texture to display a delightful focal point to your outdoor area. Textures and patterns in stamped concrete can resemble the real thing. An option of styles will be presented of stamped concrete such as naturally worn cobblestones or worn interlocking garden stones. When including stamped concrete. it adds beauty and functionality to your home and residence.
Read more about stamped concrete flooring….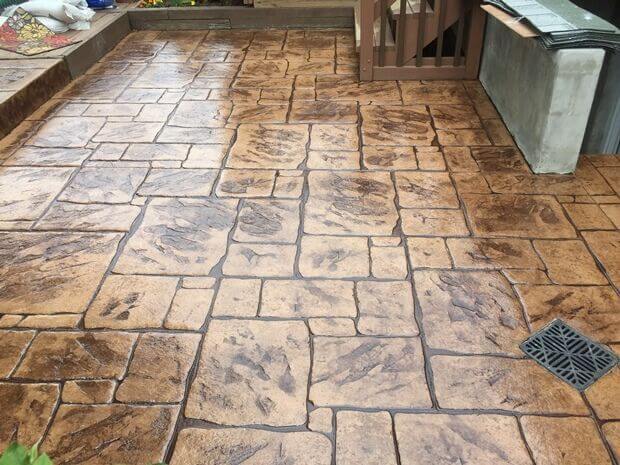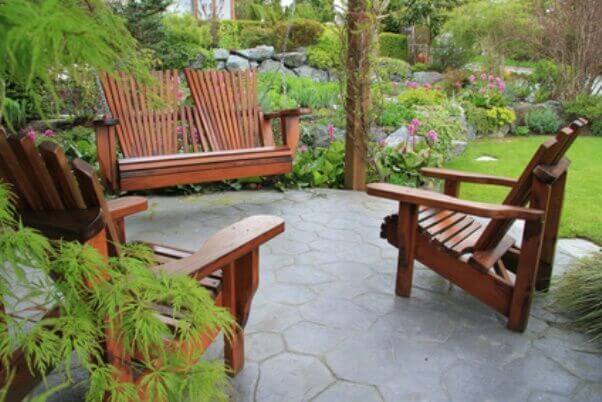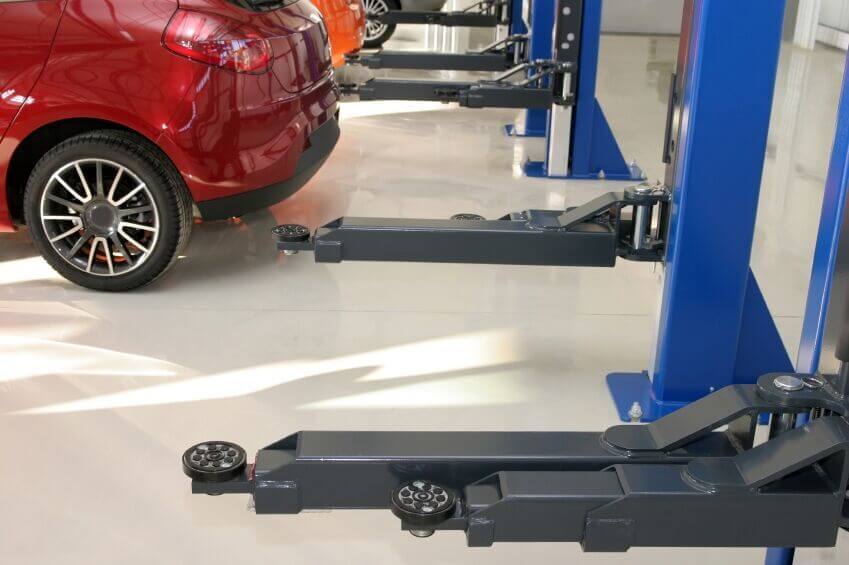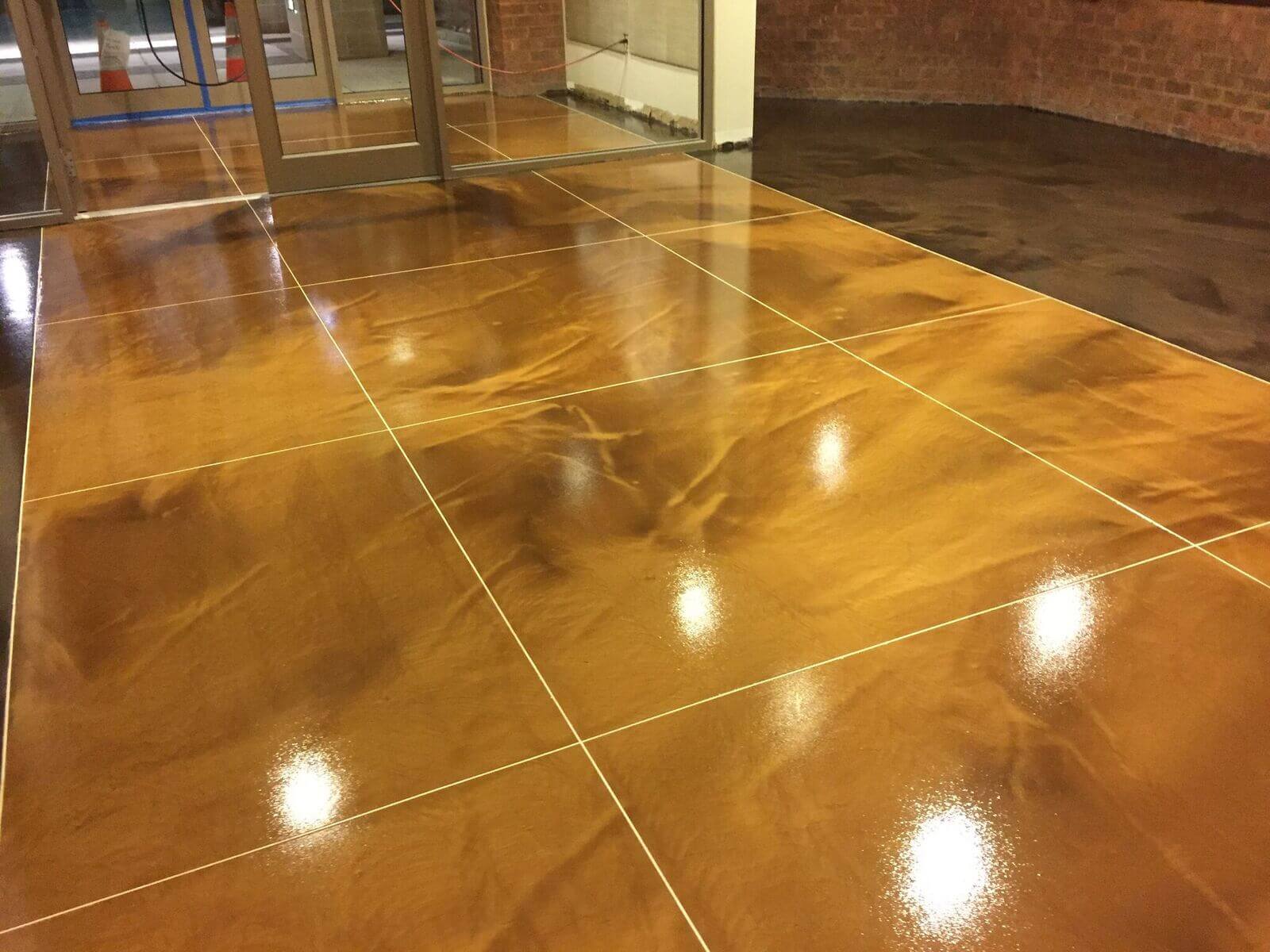 Epoxy flooring treatment solutions are produced as both a paint or a coating, providing not just supple flooring elegance, but in practical terms, lifelong durable protection for your concrete floors in Greensboro. Both interior and exterior. Chemically engineered for strength without compromising beauty. Epoxy flooring, as an engineered product, are comprised of engineered paint products and heavily built up chemical resistant coatings. Epoxies, as engineered products are made of a resin and a hardener.
They're usually paired with polyaspartics or urethanes as a finish coat, or finished with only clear coat epoxy. From simple elegance to artsy expression in your flooring, see the limitless choice of color and texture affects created by the addition of materials like sand and quartz. At Metrocrete in Greensboro, Epoxy Floors are our core business and our floors can be found in data centers, commercial kitchens, residential garages, basement floors, medical facilities, laboratories, warehouses, and this list doesn't cover but a tiny fraction of flooring possibilities.

Greensboro, NC
Guilford County : 27514, 27516, 27517, 27707, 27510, 27599, 27515.
Save
Save
Save
Save
Save
Save
Save
Save
Save
Save
Save
Save
Save
Save
Save
States & Cities We Service

(click on state below to see cities)