Concrete Floor
Experts


(646) 845-0973

Stained, stamped, epoxy or polished concrete floors - Call Us Today!

Discover how concrete & epoxy floors
can transform

 your home or business
CAPTIVATING CONCRETE FLOORS
Let us entice you with a splendid array of concrete flooring options such as colorful Epoxy Floor Coatings, brilliant Polished Concrete, effective Concrete Resurfacing, and decorative stains applied with precision and care for a gorgeous floor.
CALL TODAY FROM ANY CITY IN New Jersey
We are experts in stamped concrete floors, plus epoxy & stained/stamped flooring. With local expertise in commercial and residential concrete flooring applications. Schedule us in for a project review. Free estimates – always!
We'll match or exceed your timeline and budget constraints, as well as your craftsmanship and service expectations. We're pleased to make you this promise.
CONCRETE FLOOR PRODUCTS IN WoodBridge
Finding a contractor can be hard, can be frustrating and often very time consuming. We're committed to delivering flooring solutions that are on time, on budget and exceed quality and service expectations.
Polished Concrete
Flooring
Concrete floors that are polished use a similar progressive grinding and sealing technique as epoxy applications – except for the fact that buffing it smooths the cement into a shiny, semi shine or matte finish after sealing. A similar appearance to polished concrete can be gotten with a decorative concrete overlay, where the finish is more easily controlled and may better suit your timing.
Self-leveling concrete, used in this process, offers an average thickness that can vary from a sixteenth of an inch to 2 inches. You'll find this type of flooring in shopping malls and franchise locations also. Colorant may be used on polished concrete floors, in natural green and brown shades found in nature and additionally in yellows, blues and reds. This makes a wide variety of color options available.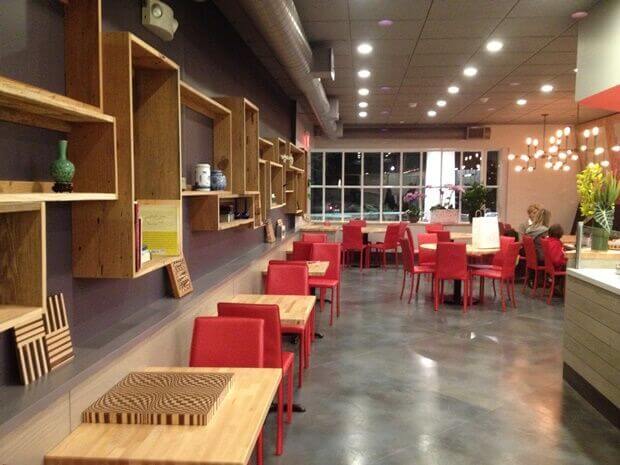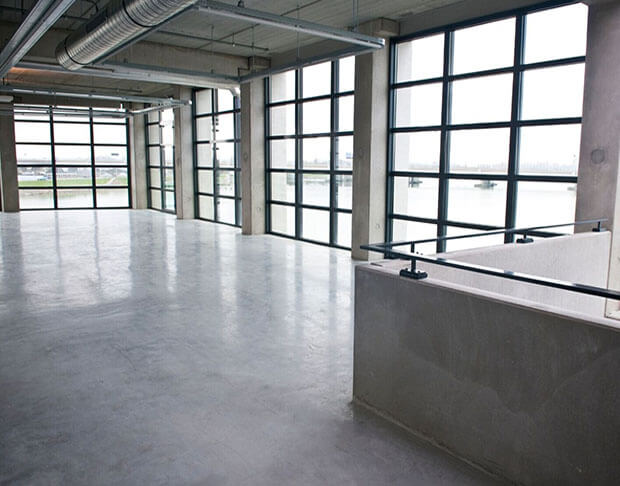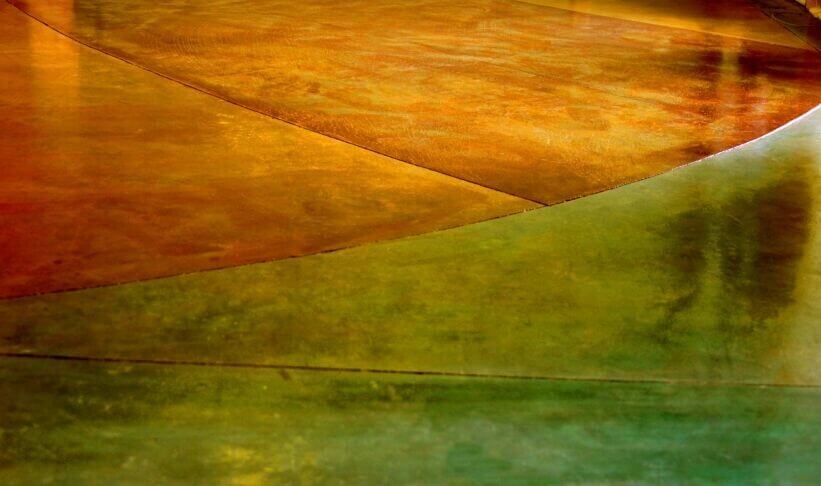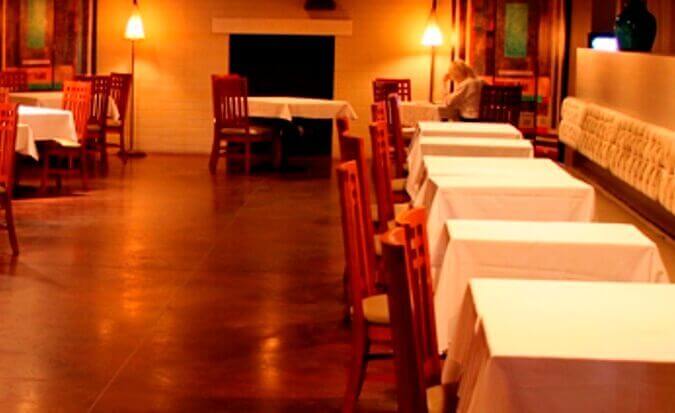 Stained Concrete 
Flooring
Stained concrete flooring is an attractive, one of a kind flooring surface which is ideal for almost any retail, commercial or even residential use. Property owners who want to add color can choose between two staining systems for their color staining techniques; acid staining or concrete dying. Both produces distinctly different outcomes you're sure to enjoy.
Contractors will sometimes achieve a leathery appearance using acid stains in rich tones of brown – then other color stains or dyes are introduced for additional enhancement. A broad area can be enhanced with shallow cuts to produce interesting floral, or stone patterns. Then they're color stained or dyed. Colorizing with dyes or stains will enhance any concrete work such as decorative overlays, polished concrete or even grind and seal work. Experts will then apply sealant in epoxy or urethane for more protection.
Find out more about stained concrete flooring….
Stamped Concrete
Flooring
Stamped Concrete beautifies large areas of plain concrete. Quite often, concrete stamping is done on existing floors, especially exterior or interior areas such as a beautiful raised front porch in stamped concrete to resemble a slate flooring, leading to the same or coordinating interior hall floor design.
Stamped concrete encompasses an unlimited combination of textures and colors. The masterful pro combines an accent pigment for color which also displays an interesting design of your choice. Choices of patterns and textures are almost unlimited. An option of styles will be presented of stamped concrete such as natural stone slabs as well as seamless granite or limestone. Adding stamped concrete adds beauty and functionality to your home and residence.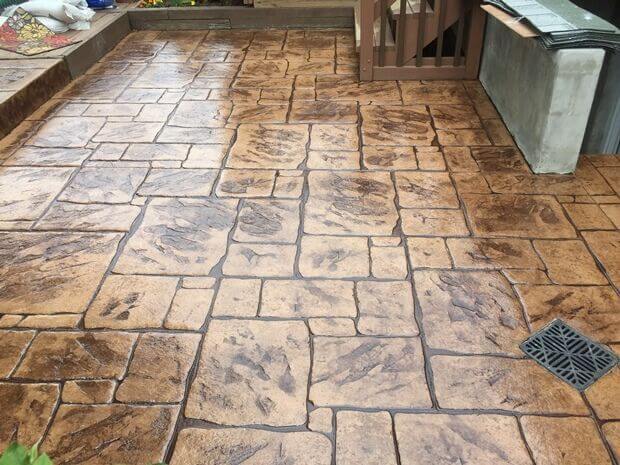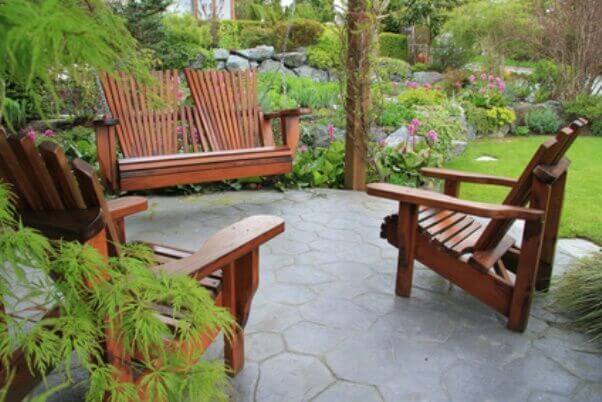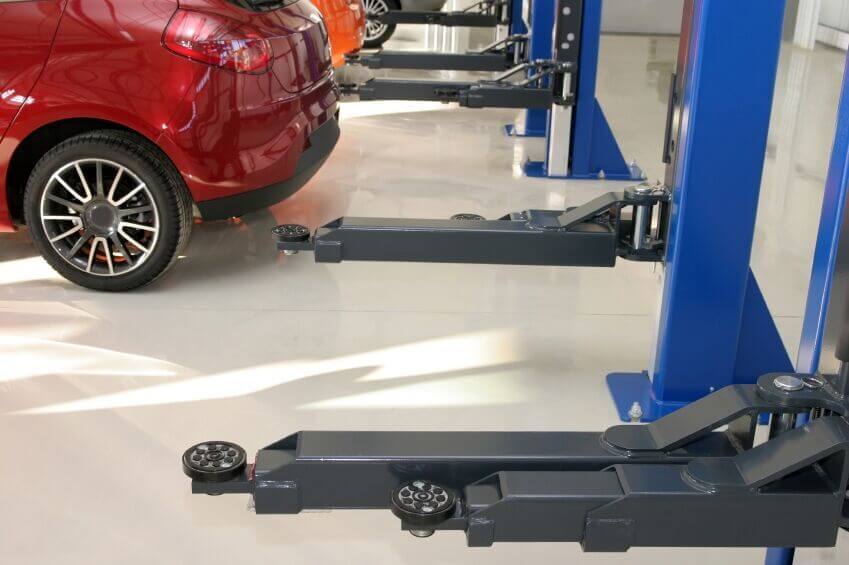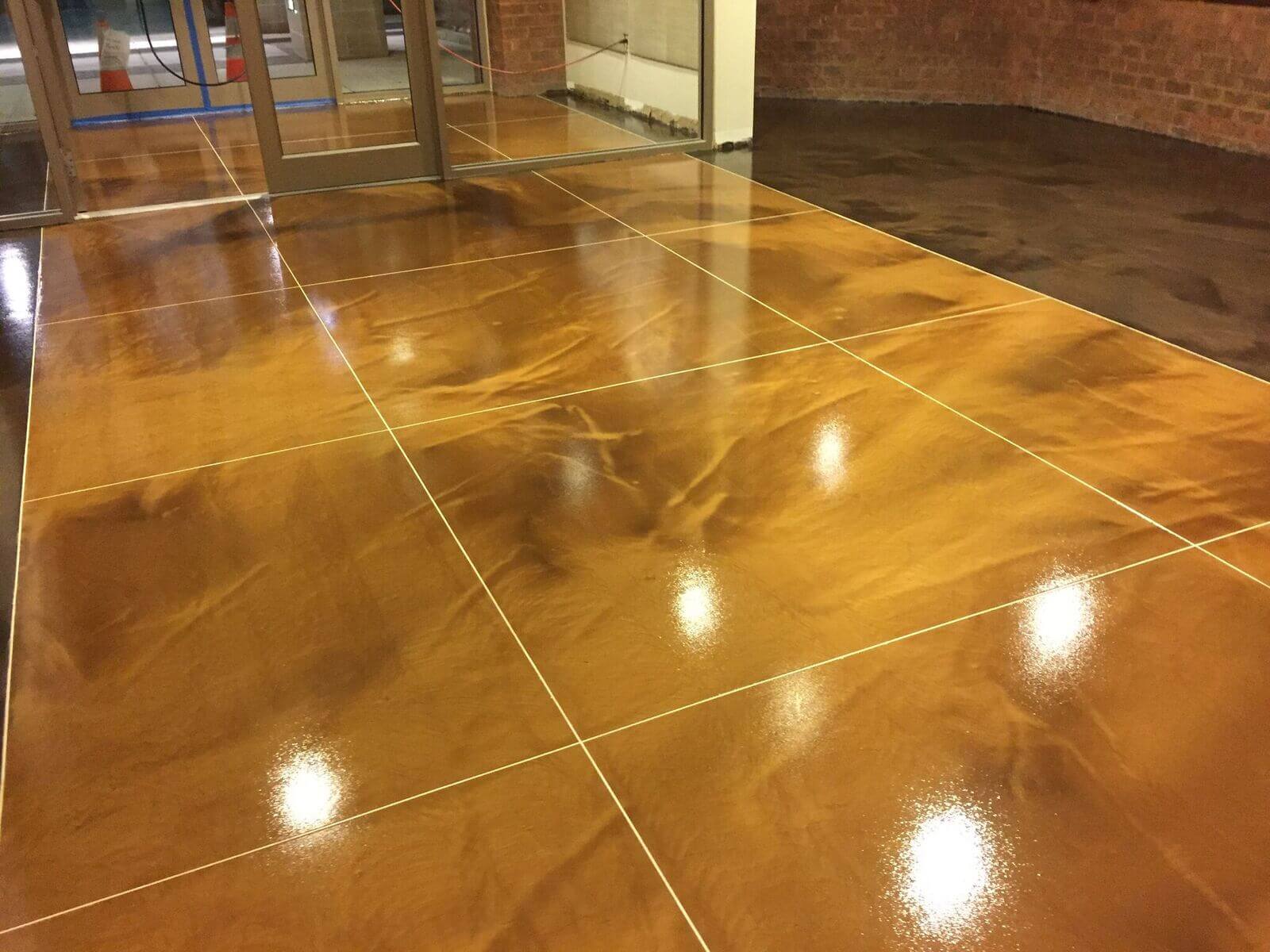 Epoxy floor material solutions include paints and coatings, providing not just a visually pleasing floor, but sustained protection of all types of concrete substrate floor areas. We're local to you in Wood Ridge so just give us a call. Engineered epoxy flooring solutions encompass both paint based and heavyweight chemical resistant coatings.
Epoxy is basically a resin and a hardener. It's most often used with polyaspartics or urethanes as the top coat. For an elegant – or dramatic – flooring solution, peruse the world of visual treatments through adding sand, color or quartz to the wet coat. Epoxy Floors installed by Metrocrete have virtually endless applications in Wood Ridge, including in warehouses, dog kennels, offices, data centers, commercial kitchens, retail facilities, medical offices, and this is just to name a few flooring applications

Woodbridge, NJ
Middlesex County: 7095, 8863, 7064, 8830, 8861
Save
Save
Save
Save
Save
Save
Save
Save
Save
Save
Save
Save
Save
Save
Save
States & Cities We Service

(click on state below to see cities)