Concrete Floor
Experts


(646) 845-0973

Stained, stamped, epoxy or polished concrete floors - Call Us Today!

Discover how concrete & epoxy floors
can transform

 your home or business
We offer a broad range of concrete floor options like rich Epoxy Floor Coatings, resplendent Polished Concrete, effective Concrete Resurfacing, and skillfully applied decorative stains result in a gorgeous floor.
CALL TODAY FROM ANYWHERE IN New Jersey
We specialize exclusively in epoxy, polished, stained & stamped concrete floors. Proven local track record in residential and commercial concrete flooring. Schedule a free project estimate today!
We'll definitely meet and exceed your installation time line, budget constraints, as well as your expectations when it comes to product quality and service. We're confident in our abilities that's how we can make our promise.
CONCRETE FLOOR CONSTRUCTION IN West New York
Locating the perfect contractor is challenging and can waste a lot of your time. Thank you for finding us. We're committed to quality concrete flooring projects that are on time and on budget.
Stamped Concrete
Flooring
Stamped Concrete can make a plain slab look elegant and colorful. Many times, concrete stamping is applied on newly set concrete, mainly on interior floors or outdoor spaces like pool decks, patios, walkways and of course driveways. Interior spaces include any and all areas from basements to kitchens and even main floor living areas.
A variety of patterns are available in stamped concrete. An assortment of choices could be fractured slate or even natural stone such as Tuscany or Yucatan. Upgrading with stamped concrete primarily adds value to both outdoor and interior areas of your residence. Stamped concrete introduces an infinite range of colors and textures. The trained professional applies acidity and hardener which can produce a a unique and artistic area to upgrade your residence.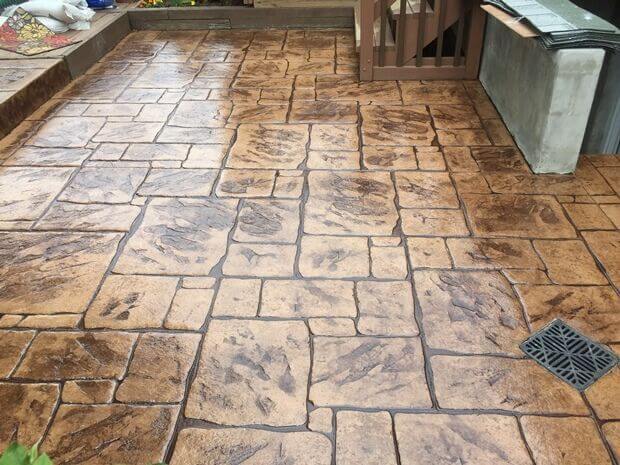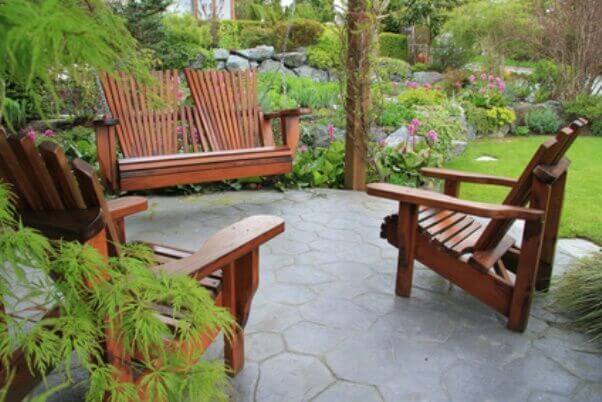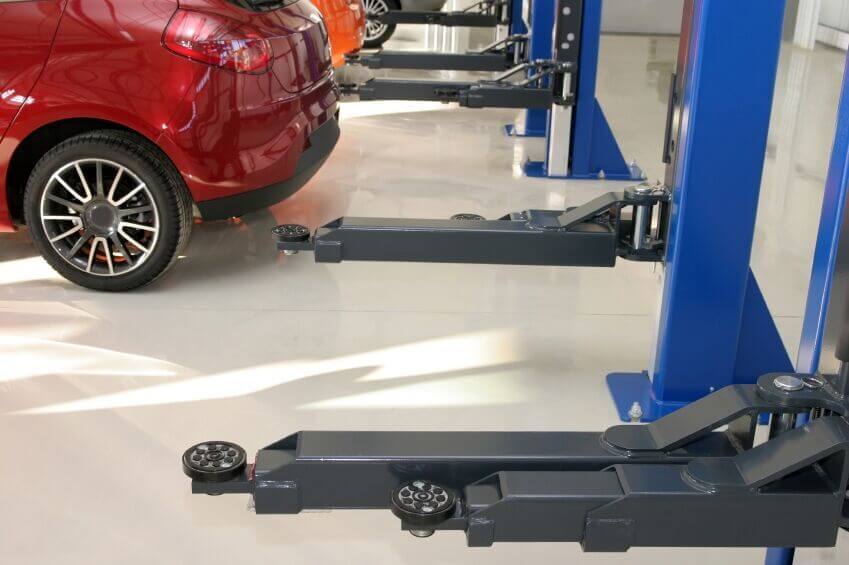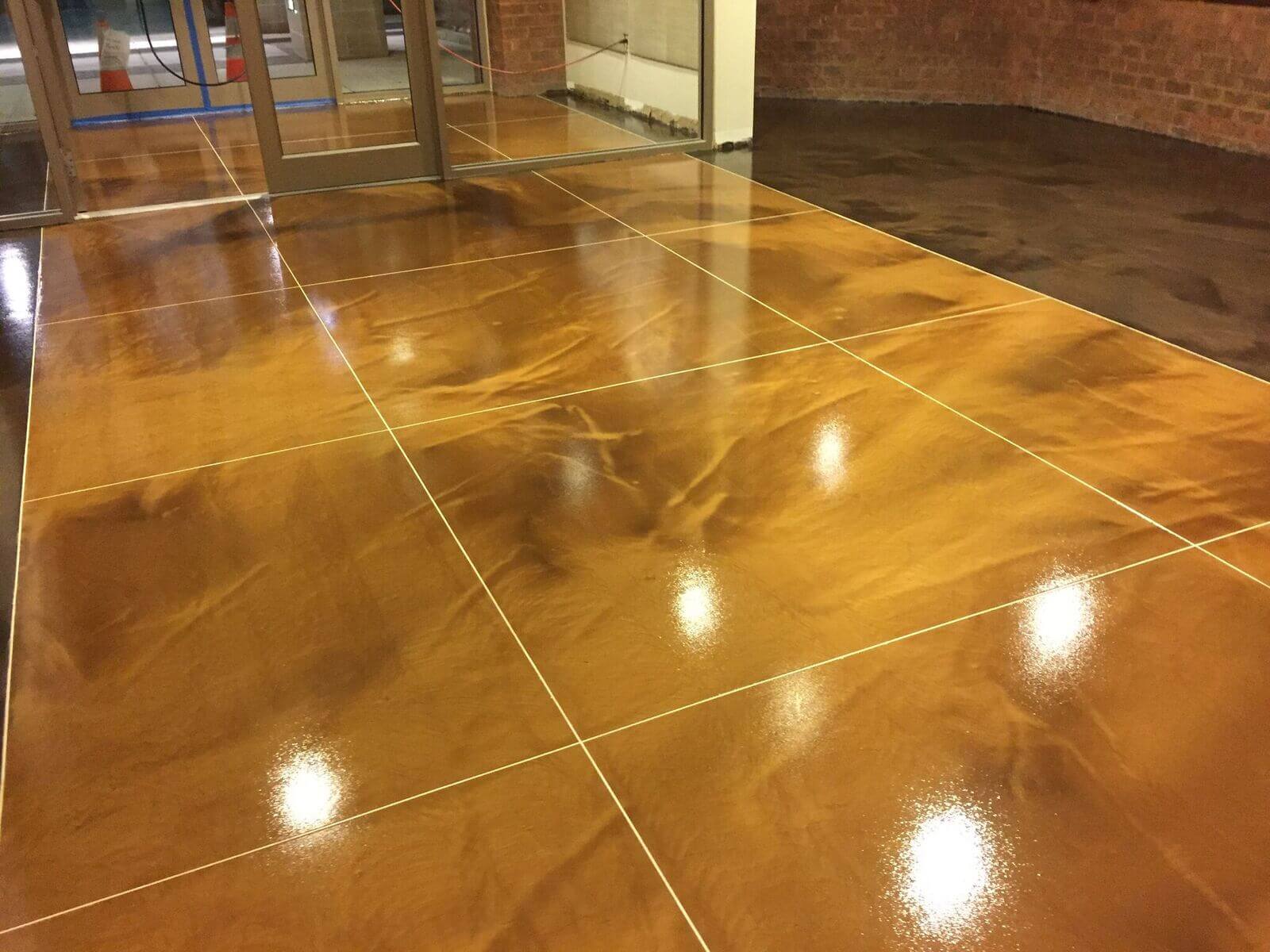 Epoxy flooring overlay options are produced as both a paint or a coating, offering not only visually exquisite flooring, but practically impenetrable protection for concrete floors and walkways. Engineered for strength and elegance. Call us in West New York. Whether you're looking for a dramatic and colorful flooring solution, or muted elegance, survey the exciting world of resplendent colors created by mixing in quartz, sand or pigments.
Epoxy Floors installed by Metrocrete are found everywhere in West New York, including in food and beverage facilities, residential garages, basements, commercial kitchens, offices, warehouses, laboratories, medical offices and in many more locations. Epoxy flooring systems include everything from thin coats of paint to significantly built up layers of chemical resistant coatings. A resin and a hardener make up what we know as "epoxy". It's commonly used with polyaspartics or urethanes as the top surface.
Polished Concrete
Flooring
Polished concrete floor applications share the same polishing and sealing approach as epoxy flooring. But polishing the concrete literally smooths it so that once sealant is applied, it becomes a smooth glossy, matte or semi gloss surface. Pigments can be employed in the creation of your polished concrete floors. They can be applied in natural green and brown earth tones along with magentas, indigos and yellows. There are a number of color options.
The same look as polished concrete flooring can be decorative concrete overlays, where the finish is more easily controllable in application and end result. Overlays use self-leveling concrete, resulting in a finished floor with an expansive, blemish free area like those seen in museums, auto showrooms and banquet halls. Concrete overlays are being used extensively, and you'll also see them in shopping malls.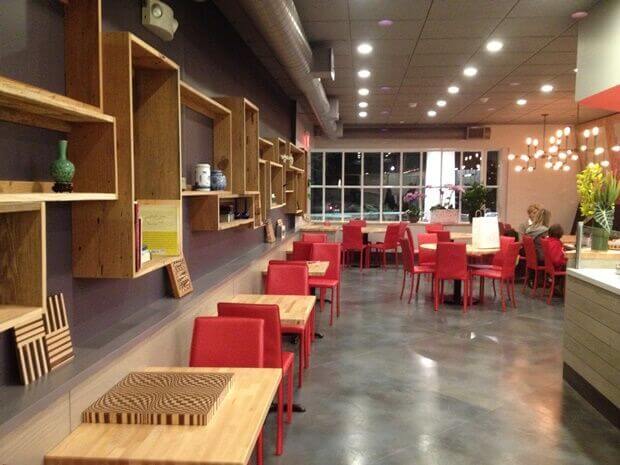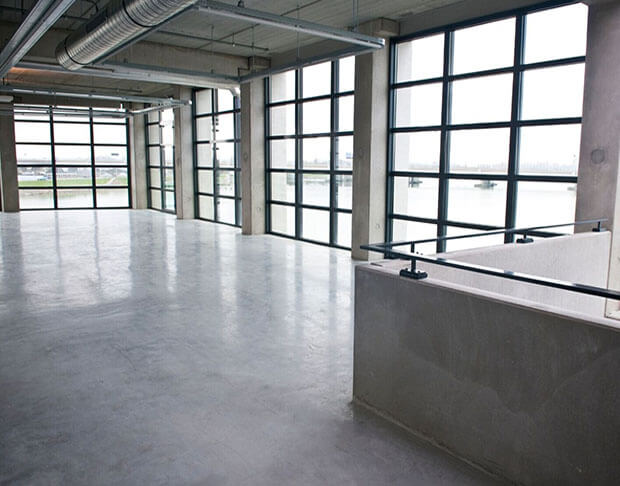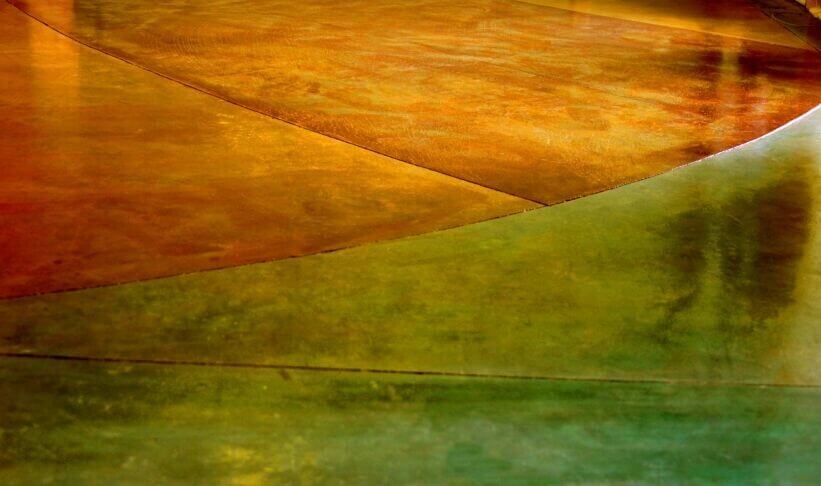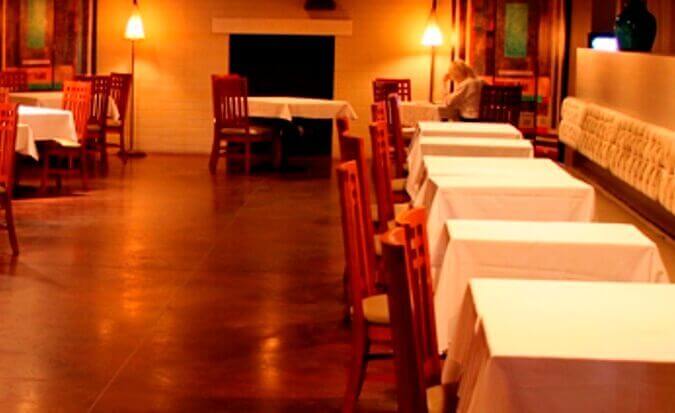 Stained Concrete 
Flooring
Stained concrete floors are versatile, low maintenance flooring that is becoming more mainstream for almost any retail, commercial or even residential use. Property owners who want to add color can choose between two staining systems for their colorization techniques and each floor is sure to be a work of art. Each acid stain or concrete dye result in a distinctive look – it all depends on what you want.
Contractors can achieve a leathery, dark rich brown appearance with acid staining. And then dyes or other stains could be introduced for more limitless possibilities. Many designers create even more interest by having installers cut into the surface creating any number of patterns, or custom tile looking borders. Then the surface is stained in a various colors. Coloring stains and dyes will beautify and concrete work like polished concrete, decorative overlays, and even grind and seal work. Experts will then apply sealant in epoxy or urethane for more protection.
Find out more about stained concrete flooring….

West New York, NJ
Hudson County: 07093
Save
Save
Save
Save
Save
Save
Save
Save
Save
Save
Save
Save
Save
Save
Save
States & Cities We Service

(click on state below to see cities)