Concrete Floor
Experts


(646) 845-0973

Stained, stamped, epoxy or polished concrete floors - Call Us Today!

Discover how concrete & epoxy floors
can transform

 your home or business
BEAUTIFYING CONCRETE FORMS
Select from a wide range of concrete floor choices like rich Epoxy Floor Coatings, dazzling Polished Concrete, long lasting Concrete Resurfacing, and beautifully applied decorative stains – for a beautiful floor.
CALL TODAY FROM ANYWHERE IN New Jersey
We are experts in stamped concrete floors, epoxy and stained & stamped flooring. Local and experienced experts in commercial/residential concrete floors. Get Metrocrete out for a free estimate review your floor options.
TOTAL SATISFACTION GUARANTEE
We promise to meet or exceed your timeline and budget constraints, as well as your expectations when it comes to product quality and service. We're confident in our abilities that's how we can make our promise.
CONCRETE FLOOR TREATMENTS IN Piscataway
Searching for a contractor is challenging and a lot of time can be wasted. We promise excellent customer service, quality products and installations that are on time and on budget.
Polished Concrete
Flooring
Concrete floors that are polished share the same polishing and sealing approach as epoxy floors – except that buffing concrete with progressively finer grit, refines the cement into a shiny, semi shine or matte finish. Color tints can be used with polished concrete floors, and are available for application in a wide variety of green and brown shades found in nature plus, in reds, blues and yellows. A gamut of color possibilities are available.
An identical look to polished concrete floors can be obtained using decorative overlays, which have a more controllable finish in application. Overlays use self-leveling concrete, resulting in a finished floor with an elegant, yet seamless look, often seen in galleries and showrooms, banquet halls and retail stores. You'll find this type of flooring in shopping malls and franchise locations also.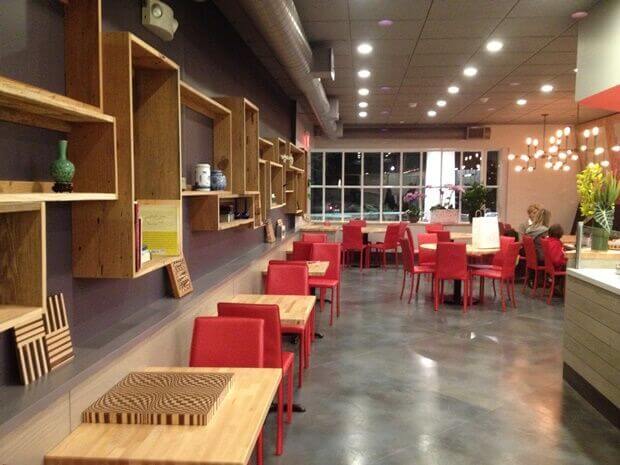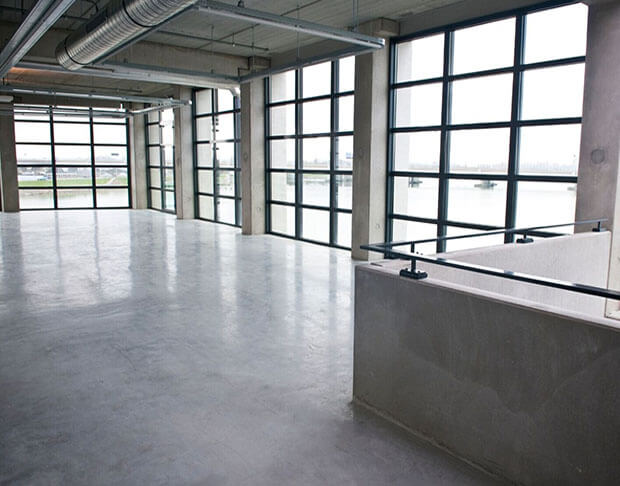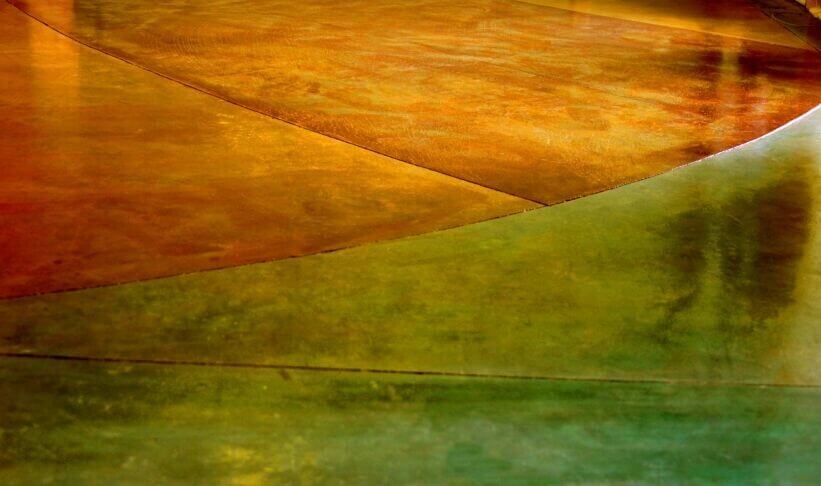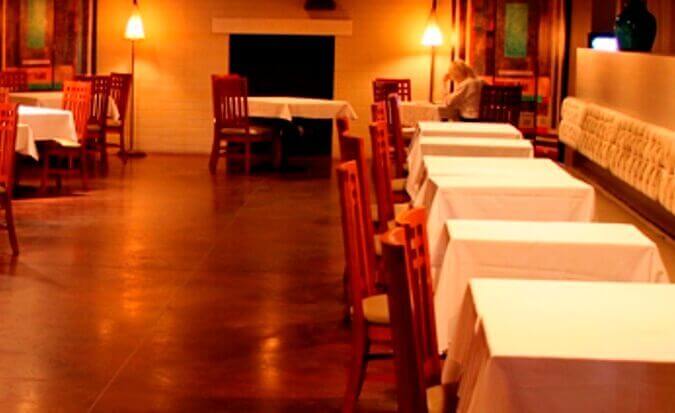 Stained Concrete 
Flooring
Stained concrete floors are a uniquely attractive flooring option that is excellent for commercial and industrial applications as well as in retail and corporate offices and in restaurants. Choose from two types of color system options; acid stains or dyes. Each produces distinctly different outcomes – it's all about the look.
Contractors will frequently create a leather look using acid staining. Then other dyes or stains can be added for more enhancement. A broad area can be enhanced with shallow cuts to produce any number of patterns, custom logos brick or mosaics. Then more colors can be added. Colorizing dyes and stains are used to enhance any concrete work – decorative overlays, polished concrete or even grind and seal floors benefit. Then the application of epoxy or urethane sealers for more protection.
Find out more about stained concrete flooring….
Stamped Concrete
Flooring
Stamped Concrete upgrades floors whether its indoors or outdoors. Quite often, concrete stamping is done on cracked concrete, to cover interior floors or outdoor spaces like high traffic hallways leading to the kitchen or basement. Outdoors stamped concrete could be made into a wide step and pathway to a patio.
Stamped concrete patterns can resemble many types of rocks. An option of styles will be presented of stamped concrete such as a brick pattern of worn cobblestone in a placement design of your choice. By using stamped concrete, it instantly increases the value of your home and property. Stamped concrete suggests a limitless collection of choices in color and texture. The skillful contractor adds an accent color or secondary color to form a texture to display a highly desirable product.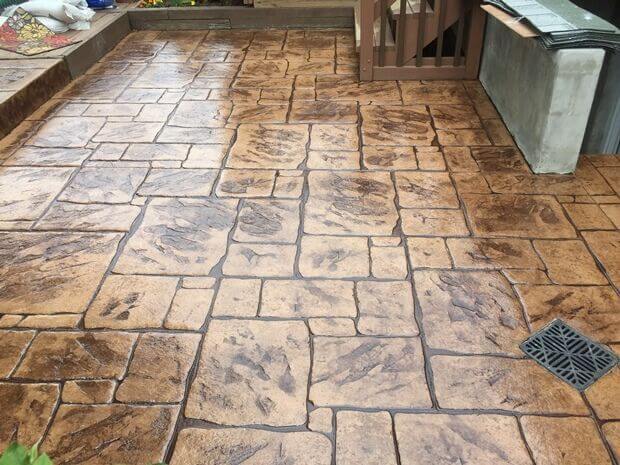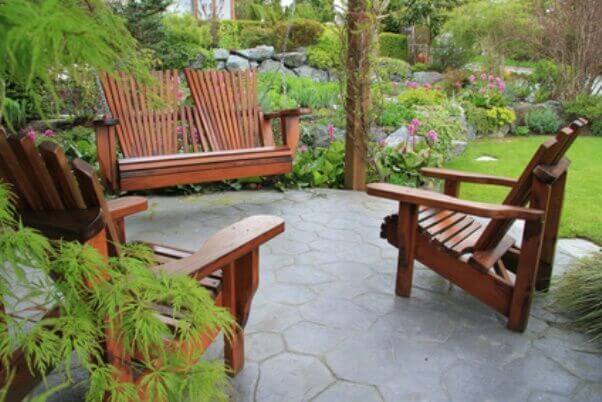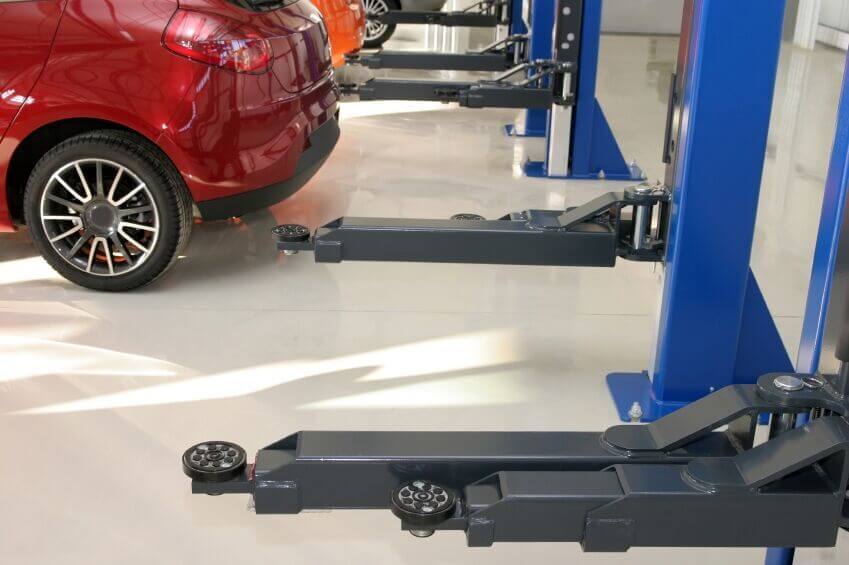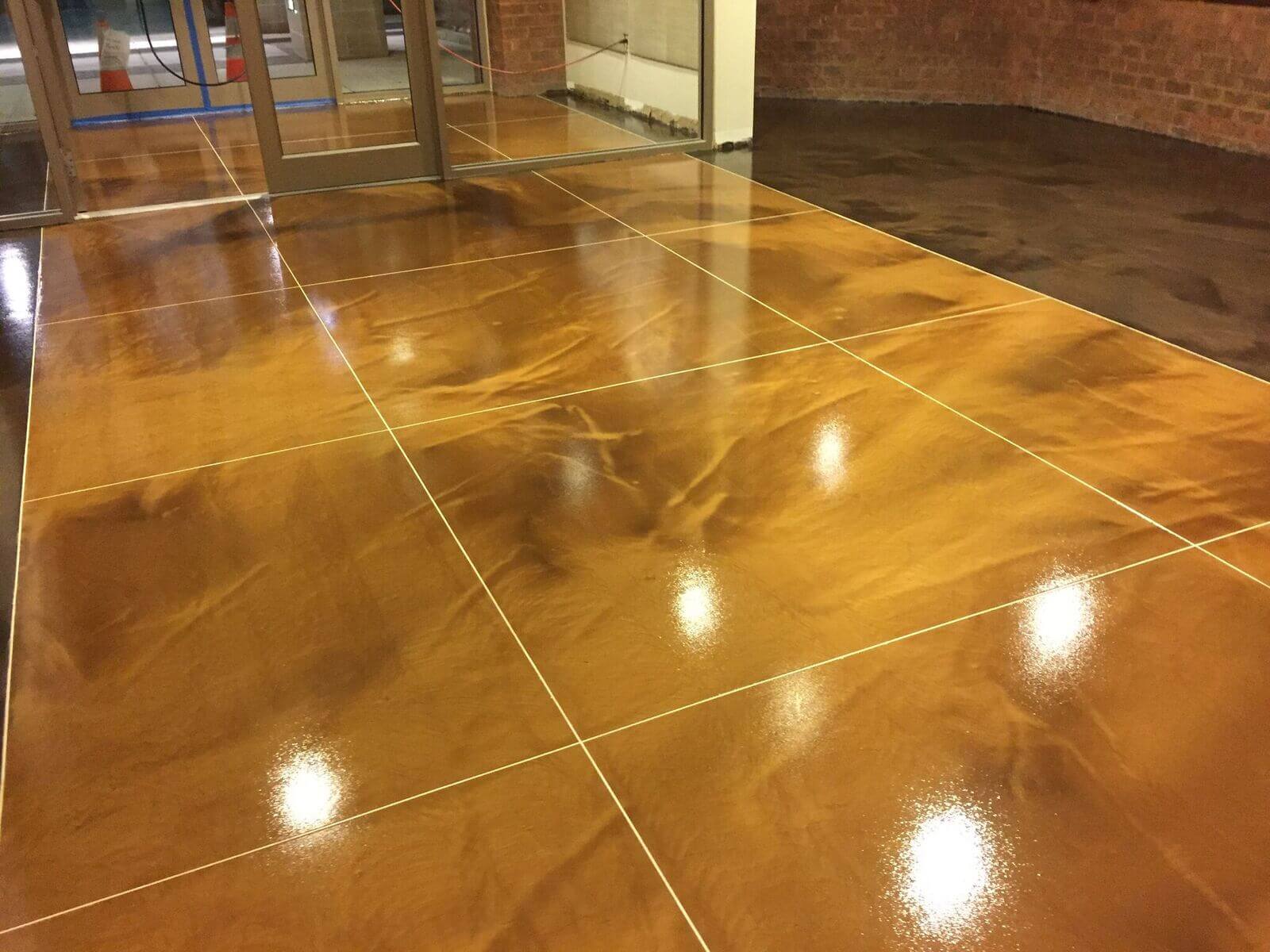 Epoxy floor coating varieties are available as a paint or a coating, delivering not just elegance to your floor, but practically impenetrable protection for concrete floors and walkways. Engineered for strength and elegance. Call us in Piscataway. For an elegant – or dramatic – flooring solution, investigate the universe of visual effects in color and texture through the addition of sand, quartz or color.
Metrocrete Epoxy Floors in Piscataway can be seen in every corner of the city, including in loading docks, residential garages, basements, commercial kitchens, offices, warehouses, laboratories, medical offices and in many more locations. If there's a floor, it can be epoxy! Epoxy flooring, as an engineered product, include everything from thin coats of paint to well built up chemical resistant coatings. Epoxies are a two (2) component product type, often paired with polyaspartics or urethanes as the top surface.

Piscataway, NJ
Middlesex County: 08854, 08855
Save
Save
Save
Save
Save
Save
Save
Save
Save
Save
Save
Save
Save
Save
Save
States & Cities We Service

(click on state below to see cities)