Concrete Floor
Experts


(646) 845-0973

Stained, stamped, epoxy or polished concrete floors - Call Us Today!

Discover how concrete & epoxy floors
can transform

 your home or business
Let us entice you with a splendid array of concrete flooring options such as colorful Epoxy Floor Coatings, glossy Polished Concrete, expert Concrete Resurfacing, and beautifully applied decorative stains – for a beautiful floor.
We are specialists in epoxy, polished, stained & stamped concrete floors. Proven local expertise in commercial and residential concrete flooring applications. Book us in for a free quote to discuss your project.
We'll trump your budgetary and timing expectations, as well as your expectations when it comes to product quality and service. We're confident in our abilities that's how we can make our promise.
CONCRETE FLOOR TEXTURES IN North Bergen
Locating the ideal contractor can be difficult and waste valuable time. Fortunately, you landed here for a reason. We offer top quality concrete flooring solutions within reasonable budgets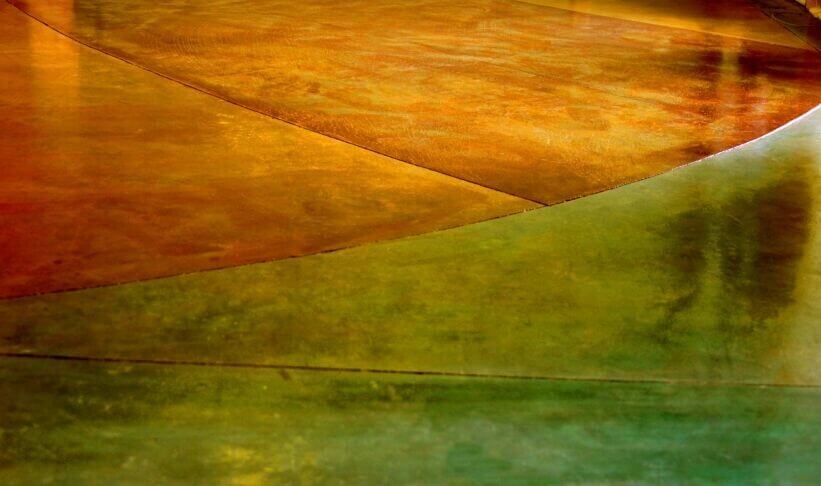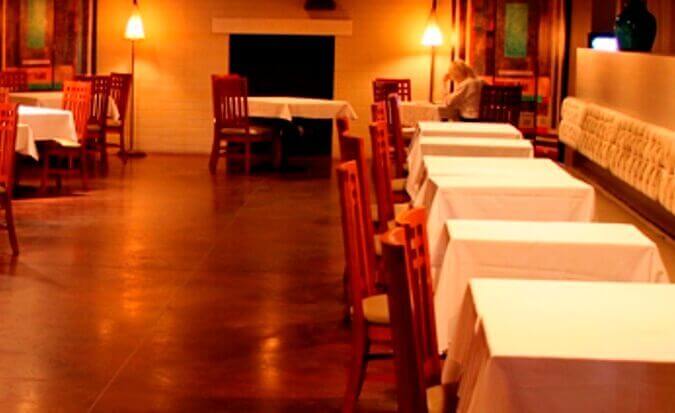 Stained Concrete 
Flooring
Stained concrete flooring surfaces are wonderfully different floors which are perfect for the office or the home, And with two distinctly different colorization methods. Concrete dyes or acids which each result in a low maintenance, yet attractive look you're sure to enjoy. Designers will often want to achieve a leathery-like appearance to achieve a rich, upscale but earthy look. Often stains or dyes are introduced for more embellishment of the appearance.
Stylized designs can be cut into the floor to create any number of patterns in flowers, borders or even a brand logo. Then additional colors can be applied. Colorization with stains and dyes enhance any concrete work – decorative overlays and polished concrete or even grind and seal work. Experts will then apply epoxies or urethane sealant for more protection.
Find out more about stained concrete flooring….
Stamped Concrete
Flooring
Stamped Concrete elevates flooring both interior and exterior. Frequently, it's utilized as an "overlay", over newly set concrete, mainly on exterior surfaces or interior flooring. For example pool decks, patios, walkways and of course driveways. Interior spaces include any and all areas from basements to kitchens and even main floor living areas. Choices of patterns and textures are almost unlimited.
A collection of styles and types of stamped concrete of for example, slate, stone, brick, wood and even seamless granite. Including stamped concrete transforms your living space into a more luxurious environment. Stamped concrete supplies a vast selection of colors combined with textures. The artful eye of the contractor adds powder pigment to create interesting combinations to make a highly desirable product.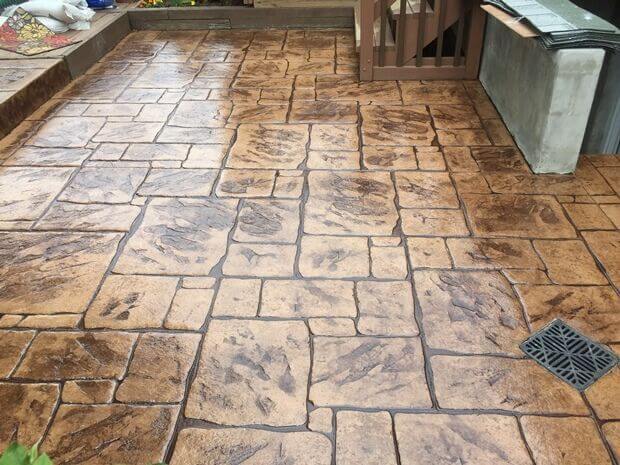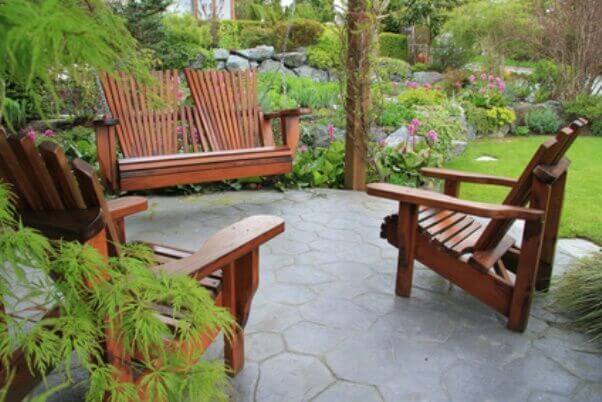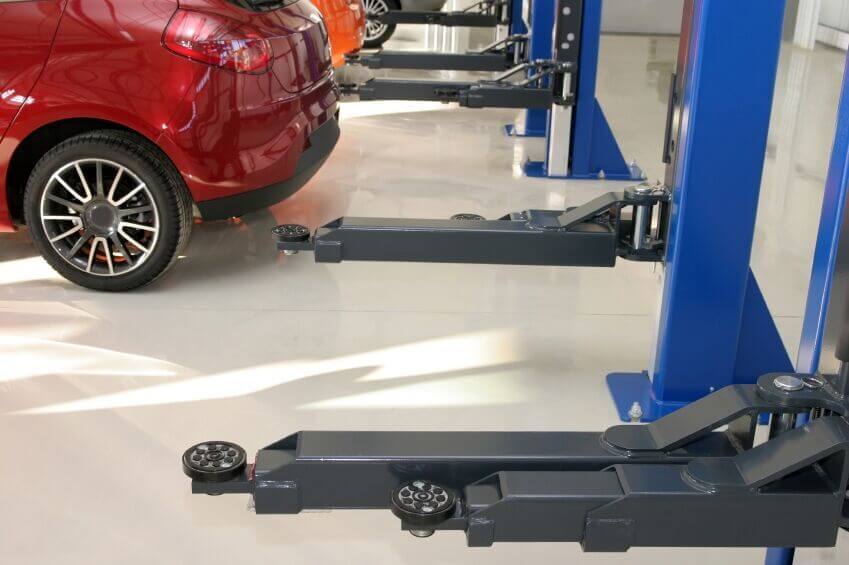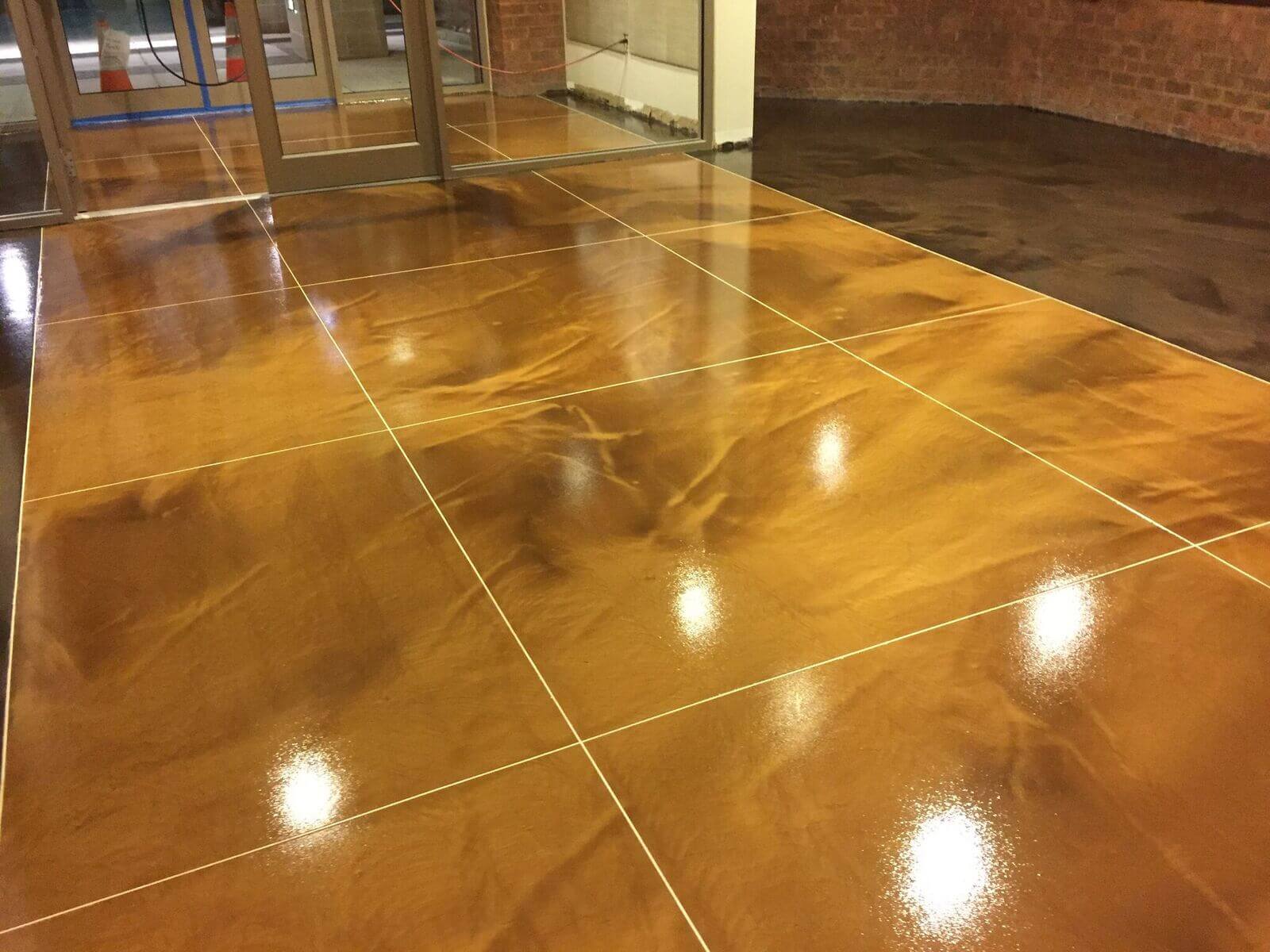 Epoxy flooring varieties can be either paints or a coating, offering not just a beautiful floor, but permanent defense layer of any concrete surface. We'd love to hear from you. Call us in North Bergen. Whether you're looking for highly decorative, artistic or muted elegance for your new floor, investigate the universe of resplendent colors created by mixing in quartz, sand or pigments. Epoxy Floors have a very broad range of applications in North Bergen.
Including in data centers, commercial kitchens, residential garages, basement floors, medical facilities, laboratories, warehouses, and this list doesn't cover but a tiny fraction of flooring possibilities. Epoxy flooring systems consist of both thin paint products and heavily built up chemical resistant coatings. Epoxies, as engineered products are made of a resin and a hardener. They're usually paired with polyaspartics or urethanes as a final layer.
Polished Concrete
Flooring
A polished concrete floor will incorporate the same sand and seal technique as epoxy, but polishing concrete hones it into a shiny, semi-shiny or matte finish. The same look as polished concrete is created with a decorative overlay, which may offer yet another option to suit your flooring needs.
The use of self-leveling concrete for this application, results in an appealing, seamless appearance as found in museums, galleries, retail stores and showrooms. You can also find decorative concrete overlays in restaurants because they're fast and easy to install with little down time. Color stains can be used on polished concrete floors, in natural green and brown natural tones as well as magentas, indigos and yellows. There are a vast number of color options.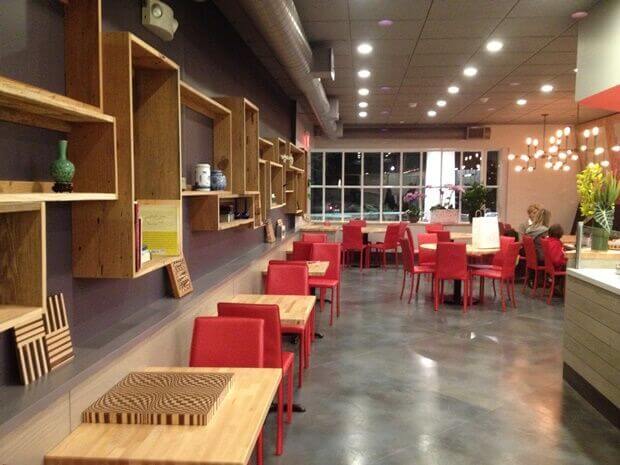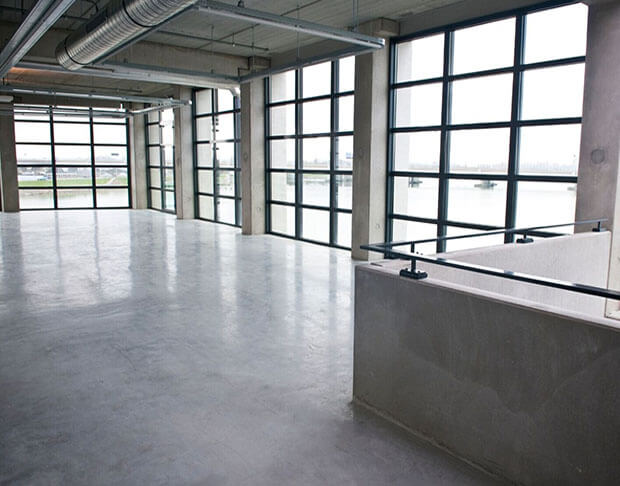 North Bergen, NJ
Hudson County: 07047
Save
Save
Save
Save
Save
Save
Save
Save
Save
Save
Save
Save
Save
Save
Save
States & Cities We Service

(click on state below to see cities)