Concrete Floor
Experts


(646) 845-0973

Stained, stamped, epoxy or polished concrete floors - Call Us Today!

Discover how concrete & epoxy floors
can transform

 your home or business
ELEGANT CONCRETE CONCEPTS
We offer a beautiful range of concrete floor options like colorful Epoxy Floor Coatings, radiant Polished Concrete, Concrete Resurfacing, and superbly applied decorative stains – for a stunning floor.
CALL US TODAY FOR SERVICE IN New Jersey
We are specialists in epoxy, polished, stained & stamped concrete floors. An established local track record in residential and commercial concrete flooring applications. Book us in for a free quote to discuss your project.
TOTAL SATISFACTION GUARANTEE
We commit to match or surpass your installation time line, budget constraints, as well as your expectations in terms of service and quality of craftsmanship. We're confident in our abilities, so we can make this promise to you
CONCRETE FLOOR ARCHITECTURE IN Hoboken
Finding a contracor is usually difficult and a lot of time can be wasted. As a top quality concrete flooring contractor, we offer quality within reasonable budgets – and timely installation.
Polished Concrete
Flooring
A polished concrete flooring application will make use of the same grind and seal process as epoxy flooring. But polishing concrete actually smooths it into a gloss, matte or semi gloss surface. The same look as polished concrete is accomplished by the use of a decorative overlay, which may offer yet another choice to address your flooring requirements. Overlays use self-leveling concrete, resulting in a finished floor with an average thickness that can vary from a sixteenth of an inch to 2 inches.
These floors are often found in retail stores and large, upscale department stores. Color dyes may be used on polished concrete floors, and applied in a variety of green and brown shades found in nature plus, in reds, blues and yellows. A whole gamut of color possibilities.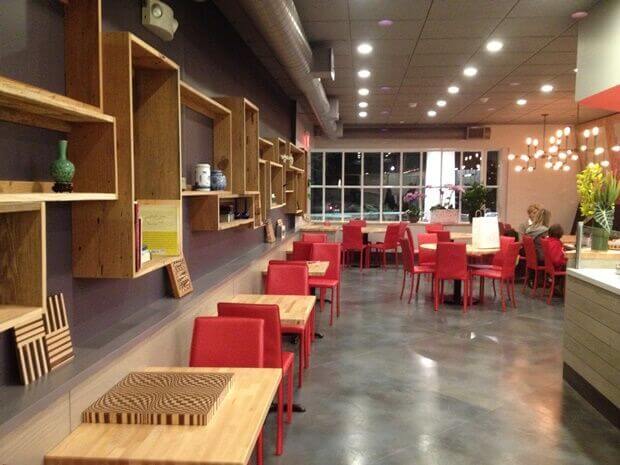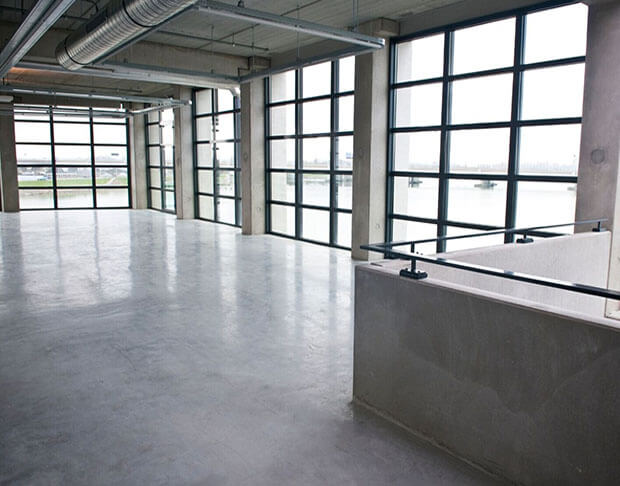 Stamped Concrete
Flooring
Stamped Concrete beautifies indoor and outdoor floors. Frequently, it's utilized as an "overlay", over old pitted and cracked concrete, on exterior areas and even interior, such as a beautiful raised front porch in stamped concrete to resemble a slate flooring, leading to the same or coordinating interior hall floor design. Various patterns and textures are available for your choosing.
A collection of styles and types of stamped concrete of for example, slate, stone, brick, wood and even seamless granite. Adding stamped concrete it elevates the appearance of the interior and exterior of your living space. Stamped concrete supplies a vast choice of colors and levels of textures. The masterful pro combines the right amount of acid stain to the concrete to create a unique and artistic area to upgrade your residence.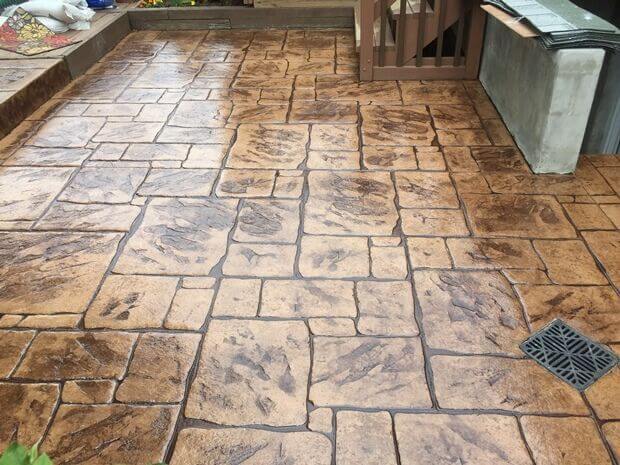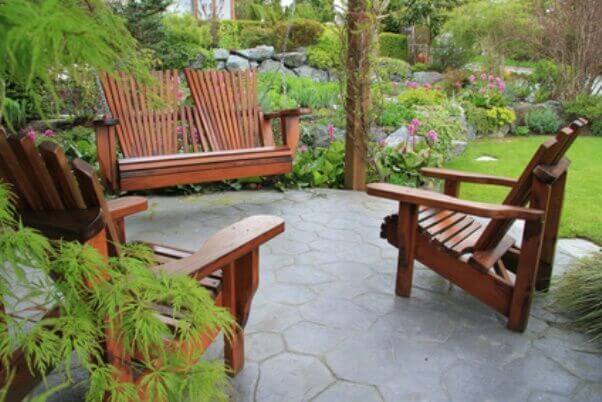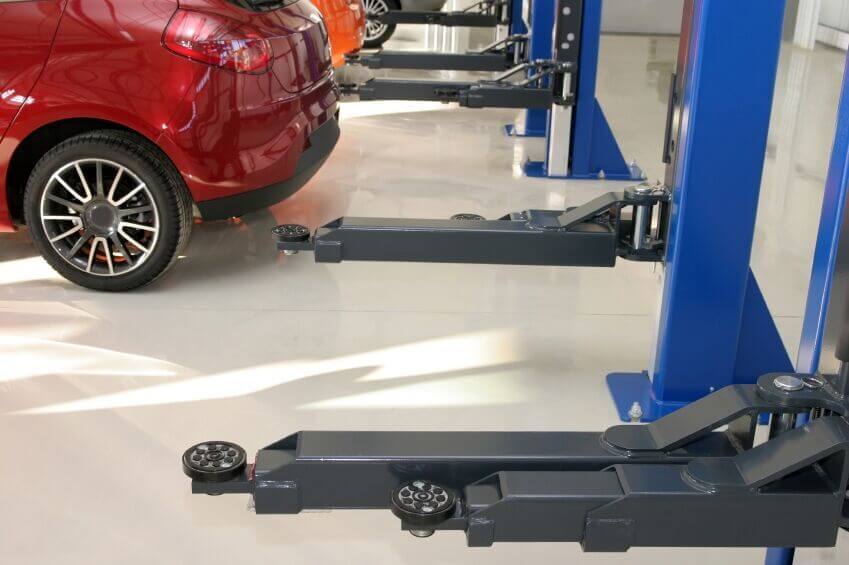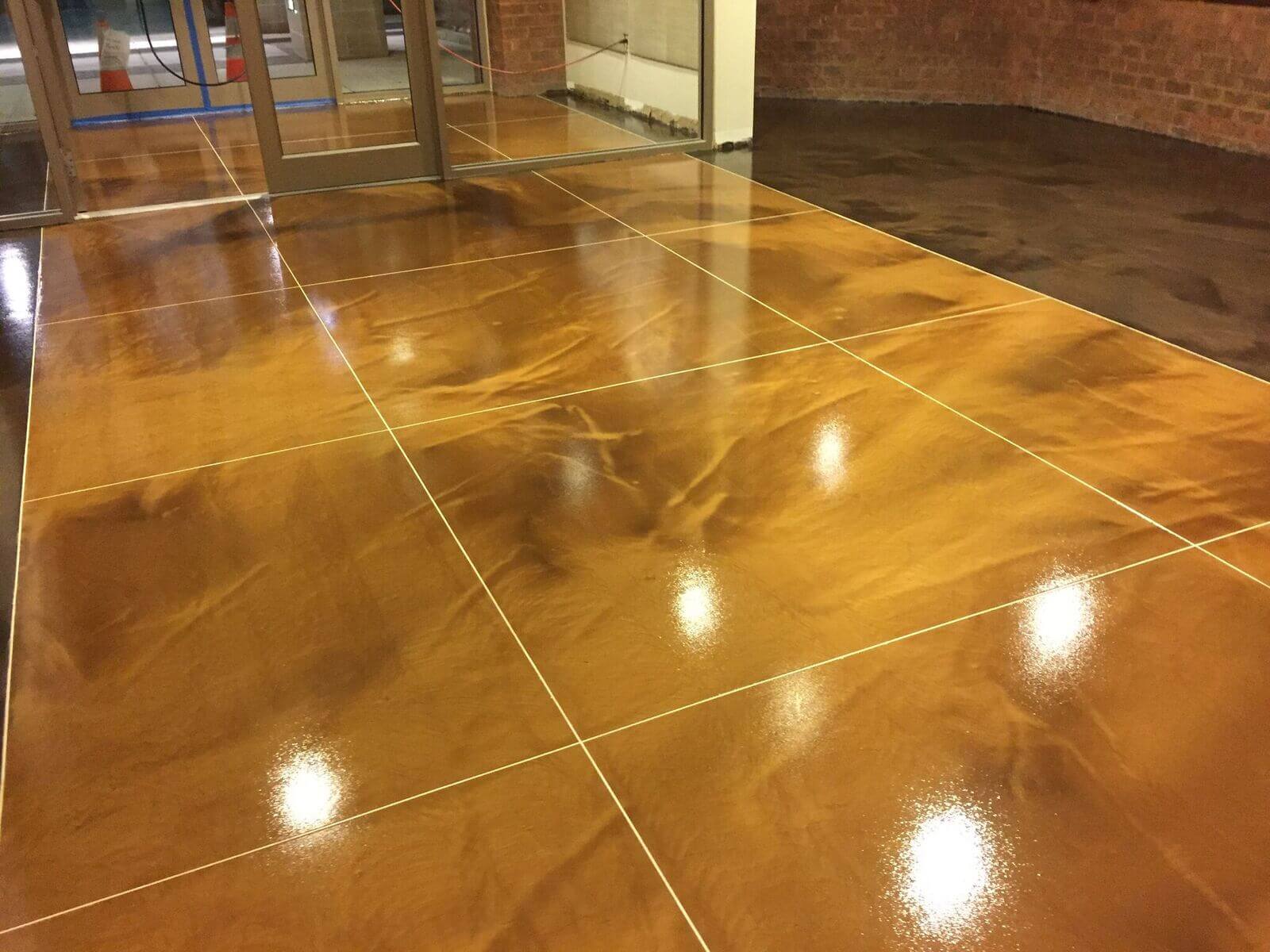 Epoxy floor coating options can be either paints or a coating, resulting in not just an artistically pleasing floor, but virtually permanent armor for all concrete surfaces and substrates. To learn more, just call us in Hoboken. Engineered epoxy flooring material uptions consist of both thin paint products and well built up chemical resistant coatings. Epoxies are a two (2) component product type, often paired with urethanes or polyaspartics as a finish coat, or finished with only clear coat epoxy.
From simple elegance to artsy expression in your flooring, delve into the world of radiant color options by embedding quartz or sand into the wet coat. Call Metrocrete, because our Epoxy Floors are used in a myriad of locations in Hoboken, including in showrooms and retail stores, basements, warehouses, dog kennels, residential garages, laboratories and so much more we can't name but a small sample of locations.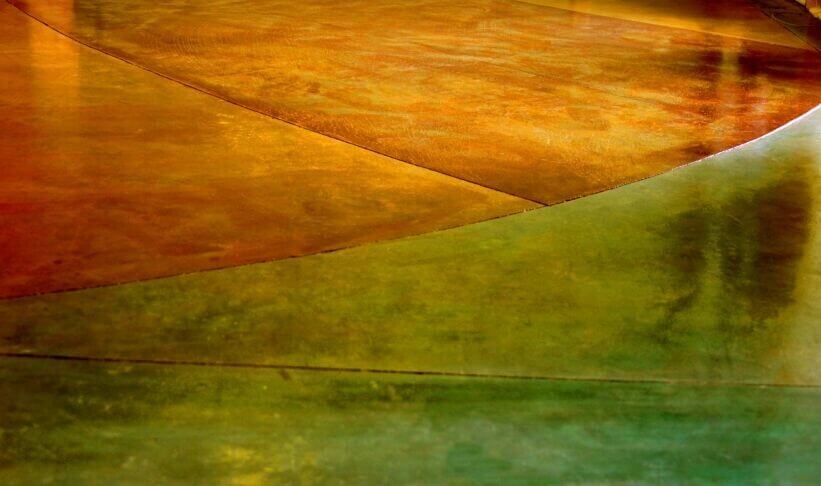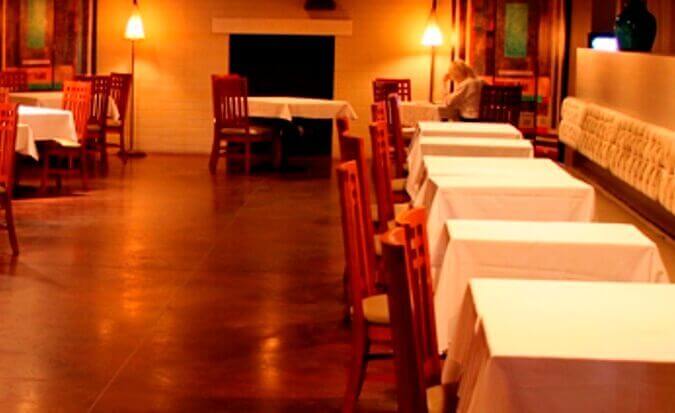 Stained Concrete 
Flooring
Stained concrete flooring is an upscale, distinctive looking flooring surface that is wonderful for almost any retail, commercial or even residential use. Property owners who want to add color can choose between two staining systems for their color applications; acid stain or concrete dyes. Each produce a different result dependent upon your goals. Colorizing dyes and stains are used to enhance any concrete work – polished concrete, decorative overlays, and grind and seal work. Experts then layer on epoxy or urethane sealers for additional protection.
A leather like appearance can be achieved using dark, rich brown tones then, dyes in varying shades can be applied offering further visual interest of the floor's surface. More uniqueness can be created with shallow cuts resulting in interesting floral, or stone patterns. Then they're stained in a contrasting color.
Find out more about stained concrete flooring….

Hoboken,  NJ
Hudson County: 07030, 07086

Save
Save
Save
Save
Save
Save
Save
Save
Save
Save
Save
Save
Save
Save
Save
States & Cities We Service

(click on state below to see cities)