Concrete Floor
Experts


(646) 845-0973

Stained, stamped, epoxy or polished concrete floors - Call Us Today!

Discover how concrete & epoxy floors
can transform

 your home or business
EXQUISITE CONCRETE FLOORS
We specialize in a wide range of concrete floor options like colorful Epoxy Floor Coatings, dazzling Polished Concrete, effective Concrete Resurfacing, and decorative stains applied with an artistic flare.
CALL TODAY FOR AN ESTIMATE IN NJ
We are experts in polished, epoxy, stained & stamped concrete floors. An established local track record in residential and commercial concrete flooring applications. Schedule a free project estimate today!
We commit that we will surpass your budget and timeline constraints, and your expectations in terms of service and quality of craftsmanship. We make this promise with confidence.
CONCRETE FLOOR PRODUCTS IN Elizabeth
Searching for a contractor is often daunting and takes a lot of time. Fortunately, you're in the right place. We deliver top quality concrete flooring solutions.
Stamped Concrete
Flooring
Stamped Concrete complements flooring indoors and outdoors. Sometimes, it's used as a layer over old pitted and cracked concrete, on areas that would be used frequently like front walkways and driveways. Stamped concrete floors could also extend into the front hall and lead directly into the kitchen area.
Stamped concrete presents an extremely wide combination of textures and colors. The experienced pro uses the right amount of acid stain to the concrete to create a striking impression of the stamped concrete. Your choice of patterns in stamped concrete is almost endless. An assortment of styles and colors of fractured slate or even natural stone such as Tuscany or Yucatan. By using stamped concrete, it enhances the beauty and elegance to your home and property.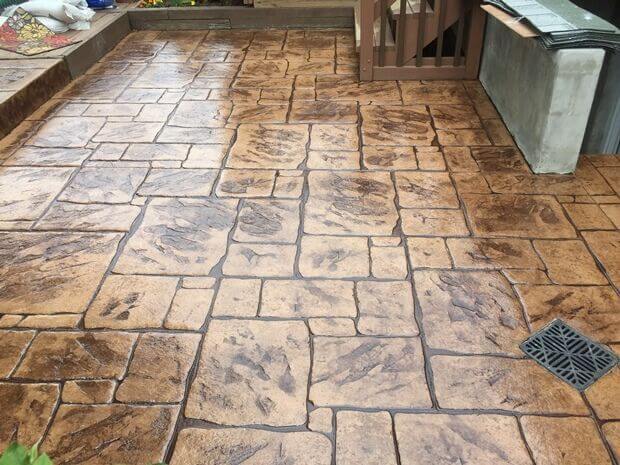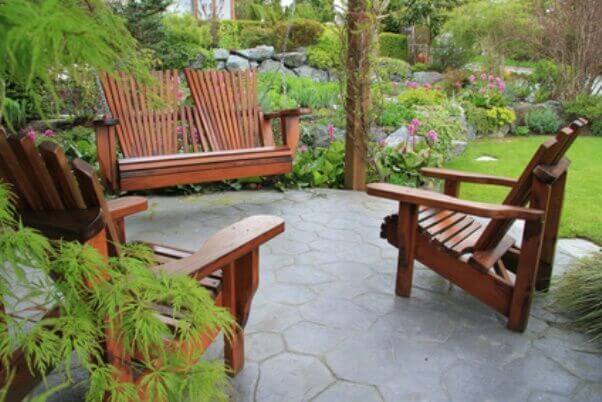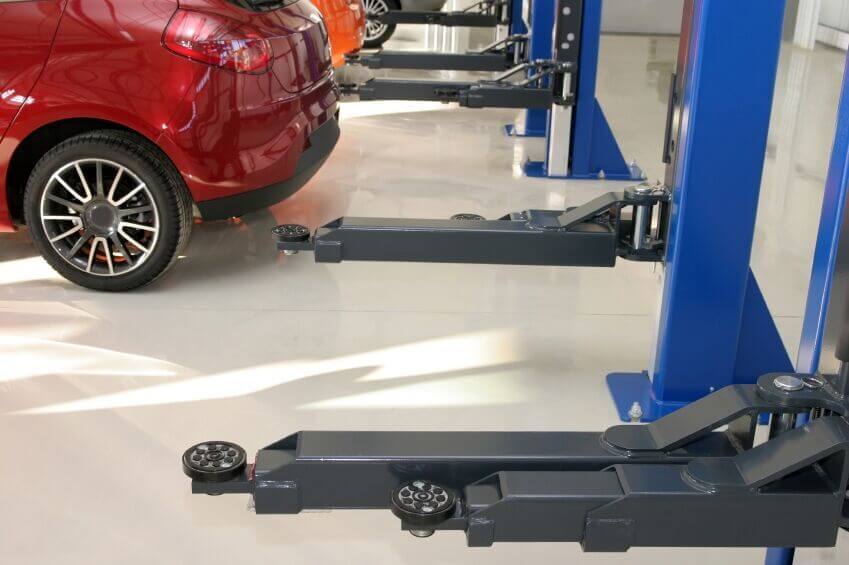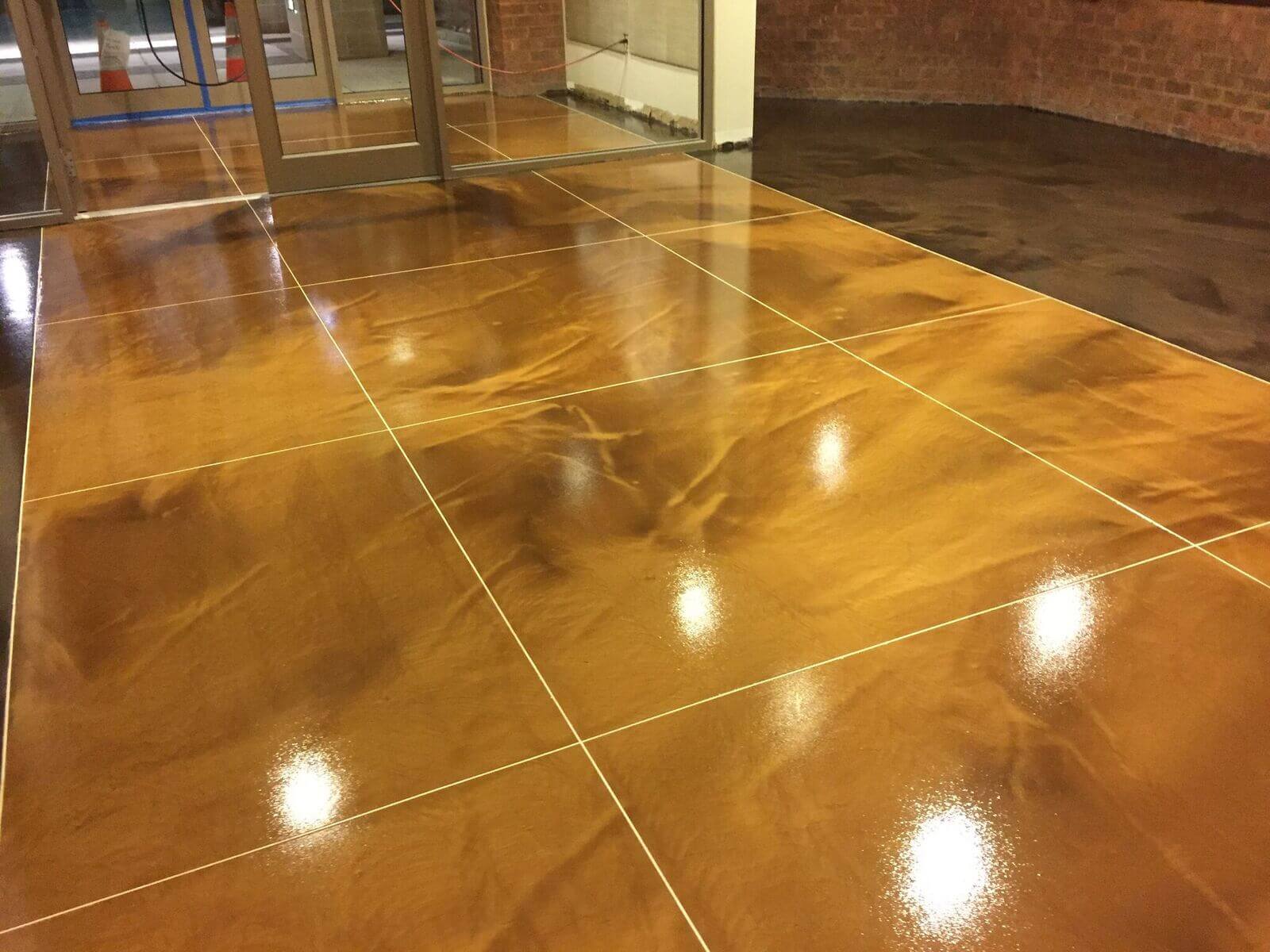 Epoxy flooring overlay alternatives include paints and coatings, delivering not just elegance to your floor, but practically impenetrable protection for concrete floors and walkways. Engineered for strength and elegance. Call us in Elizabeth. Epoxy flooring technologies run the gamut from very durable paints to heavy-duty chemical resistant coatings. What we know as "epoxy" is a two part – resin and hardener – system, used with urethanes or polyaspartics as the final coat.
Or coated with just a clear epoxy. Whether you're looking for highly decorative, artistic or muted elegance for your new floor, look into the limitless possibilities of colors and textures created by adding sand, colored quartz or color chips to the wet coat. Call Metrocrete, because our Epoxy Floors are used in a myriad of locations in Elizabeth, including in data centers, commercial kitchens, residential garages, basement floors, medical facilities, laboratories, warehouses, and this list doesn't cover but a tiny fraction of flooring possibilities.
Polished Concrete
Flooring
A polished concrete floor will incorporate the identical sand and seal technique as epoxy flooring. But polishing concrete refines the cement so once sealed its finished in a gloss, semi-gloss or matte finish. The same look as polished concrete is created with a decorative concrete overlay, where the finish is more easily controlled and may better suit your timing.
Self-leveling concrete floors can be poured in an hour, and result in an area of a thousand square feet coverage, poured in an hour. Flooring like this can be seen in retailer shops. You'll find this type of flooring in shopping malls and franchise locations also. Color tints can be utilized in polished concrete floors, in muted green and brown earthy shades along with blues, reds and ochers. A whole rainbow of colors are available.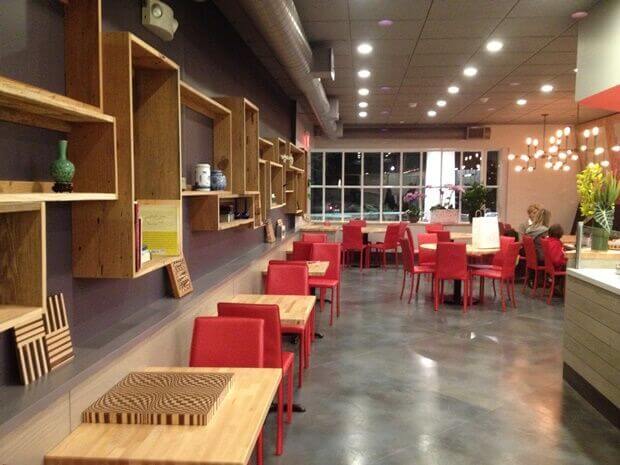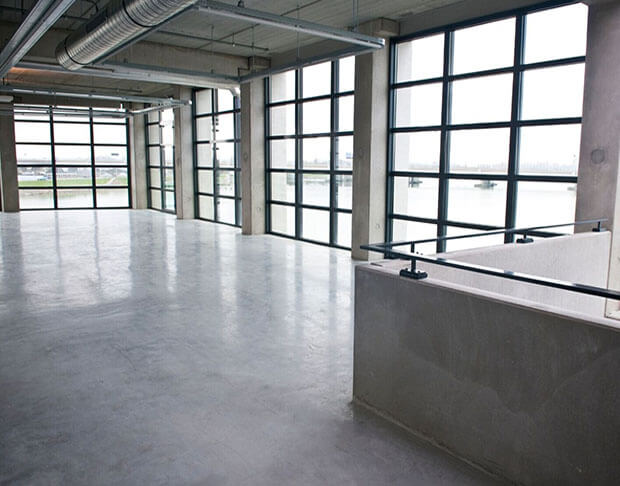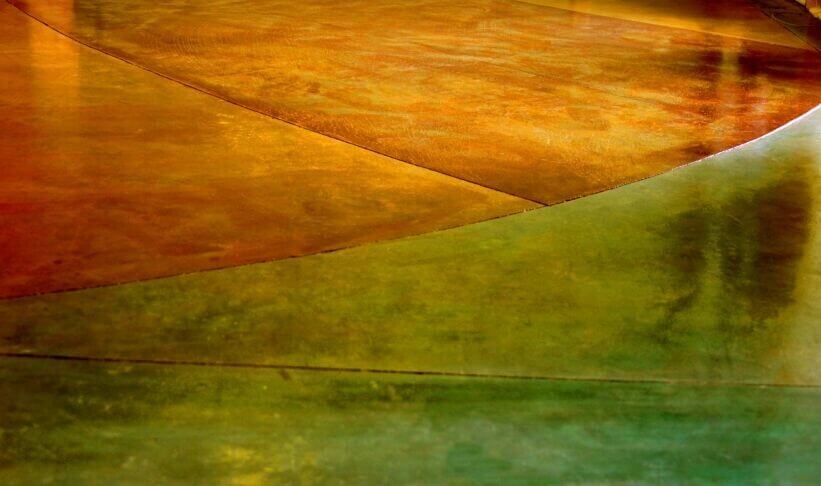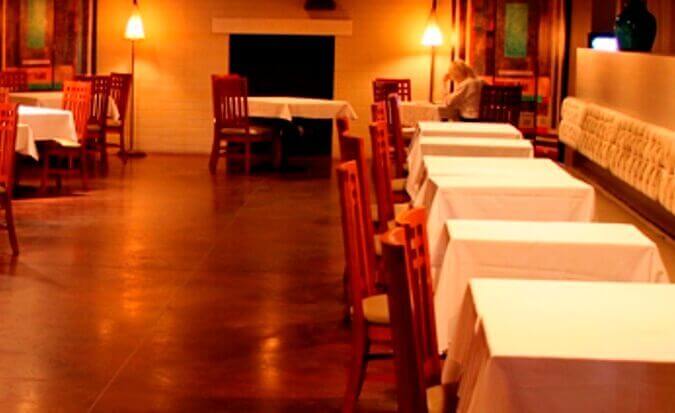 Stained Concrete 
Flooring
Stained concrete flooring is a low maintenance, yet very versatile type of flooring for designer's used in almost any retail, commercial or even residential use. Property owners who want to add color can choose between two staining systems for their colorization methods. Concrete dyes or acids which each result in a distinctive look depending on your goals. Architects will often call for a leathery look using acid stains in various earthy tones – then other dyes or stains can be added for more appealing variations.
A plain seamless expanse of flooring can become much more interesting with any number of patterns in flowers, borders or even a brand logo. Then additional colors can be applied. Stains and dyes can enhance other concrete work such as polished concrete, decorative overlays, and even grind and seal work. Specialists then apply urethane sealers or epoxy coatings for more protection.
Find out more about stained concrete flooring….

Elizabeth, NJ
Union County: : 07202, 07208, 07206, 07201, 07083, 07207
Save
Save
Save
Save
Save
Save
Save
Save
Save
Save
Save
Save
Save
Save
Save
States & Cities We Service

(click on state below to see cities)