Concrete Floor
Experts


(646) 845-0973

Stained, stamped, epoxy or polished concrete floors - Call Us Today!

Discover how concrete & epoxy floors
can transform

 your home or business
DECORATIVE CONCRETE FORMS
Let us entice you with a splendid array of concrete flooring options such as artistic Epoxy Floor Coatings, radiant Polished Concrete, Concrete Resurfacing, and carefully applied decorative stains – for spectacular results.
CALL US TODAY IN New Jersey
We specialize exclusively in epoxy, polished, stained & stamped concrete floors. Proven local track record in residential and commercial concrete flooring. Book in Metrocrete for a free quote & to review your project!
We commit that we will match or exceed your timeline and budget constraints, as well as your expected level of service and product quality. We're happy to make you this promise because we know our capabilities.
CONCRETE FLOOR PRODUCTS IN Cherry Hill
Searching for a contractor can be daunting and a lot of time can be wasted. Fortunately, you landed here for a reason. We offer top quality concrete flooring solutions within reasonable budgets.
Polished Concrete
Flooring
Concrete floors that are polished utilize the same progressive sanding/sealing method as epoxy, but polishing concrete refines the surface so once sealant is applied, it becomes gloss, semi-gloss or a matte finish. The same look as polished concrete flooring can be achieved with a decorative concrete overlay, where the finish is more easily controlled and may better suit your timing.
Overlays use self-leveling concrete, resulting in a finished floor with an expansive, blemish free area like those seen in museums, auto showrooms and banquet halls. You'll find this type of flooring in shopping malls and franchise locations also. Color stains can be added to polished concrete floors, in calming green and brown tones found in nature as well as in reds, blues and yellows. A whole gamut of color possibilities.
Learn more about polished concrete flooring….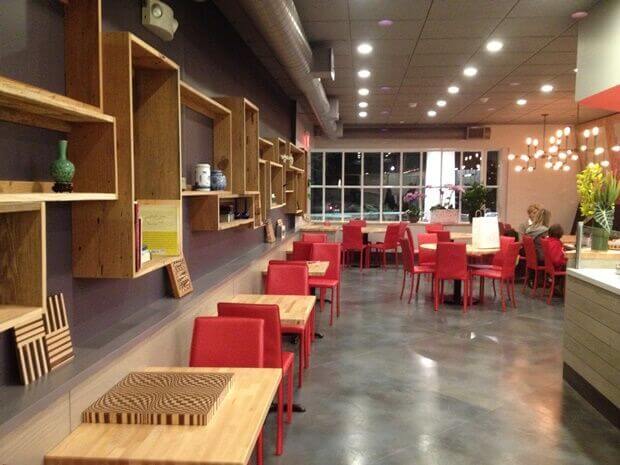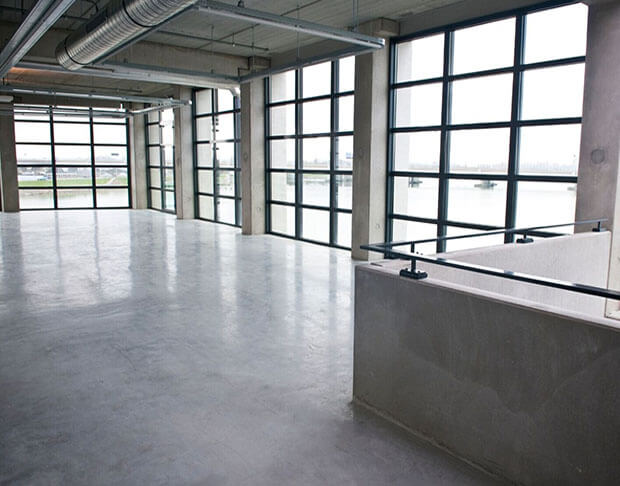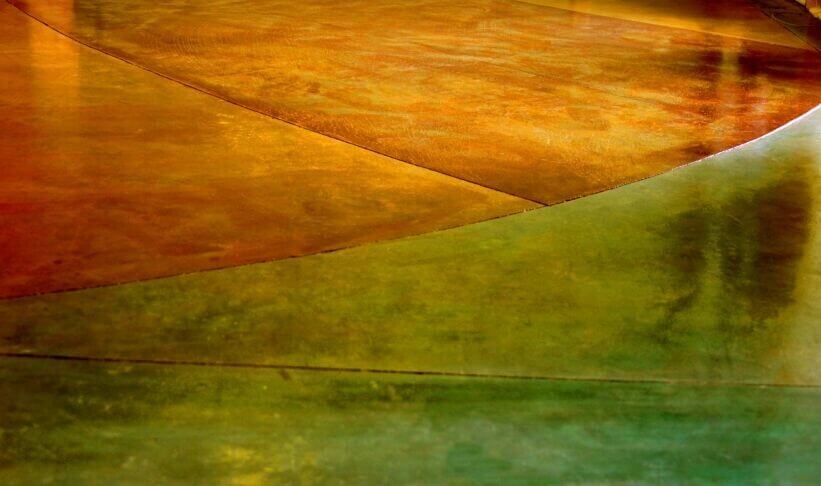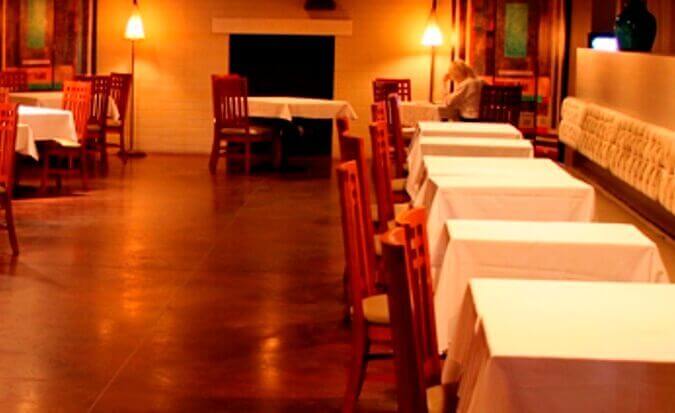 Stained Concrete 
Flooring
Stained concrete floors are versatile, low maintenance flooring that is becoming more mainstream for the office or the home, And with two distinctly different color staining techniques; acid staining or concrete dying. Both produce a different result – it's all about the look. colorization with dyes or stain embellishes any concrete floors like decorative overlays, polished concrete or any grind and seal project, Floor technicians then apply additional sealers in epoxy or urethane for greater protection.
Many property owners gravitate to the leather look found in some restaurants for a rich, earthy look. Sometimes stains or dyes can be introduced for additional visual appeal of the floor. A large uninterrupted floor can be made more interesting with shallow cuts resulting in beautiful floral patterns, or stone, brick or even mosaics. Then stained in a variety of colors.
Find out more about stained concrete flooring….
Stamped Concrete
Flooring
Stamped Concrete can make a plain slab look elegant and colorful. Often, it's applied over existing unattractive concrete, on outdoor or indoor areas, upgrading backyard entertainment areas, around a pool or even a sitting area near the barbecue or eating area. Stamped concrete supplies a vast combination of textures and colors.
The talented craftsman mixes a combination of hardener and cast-on color to create an attractive long lasting addition to your home. A variety of patterns are available in stamped concrete. An assortment of styles and colors of for example, slate, stone, brick, wood and even seamless granite. When incorporating stamped concrete, it instantly increases the value of your home and property.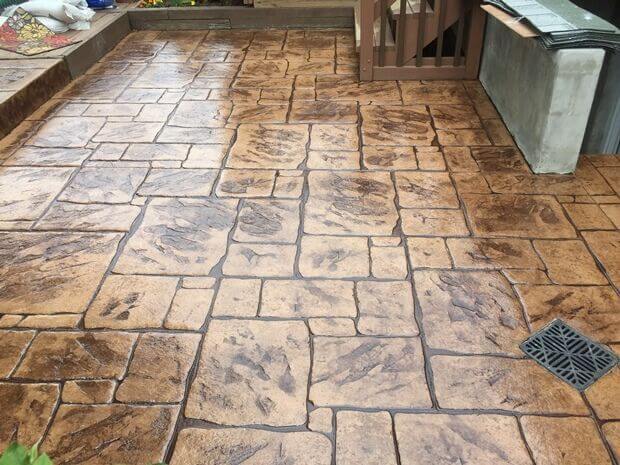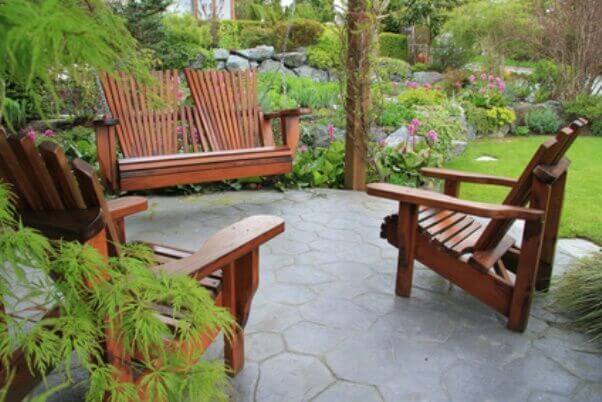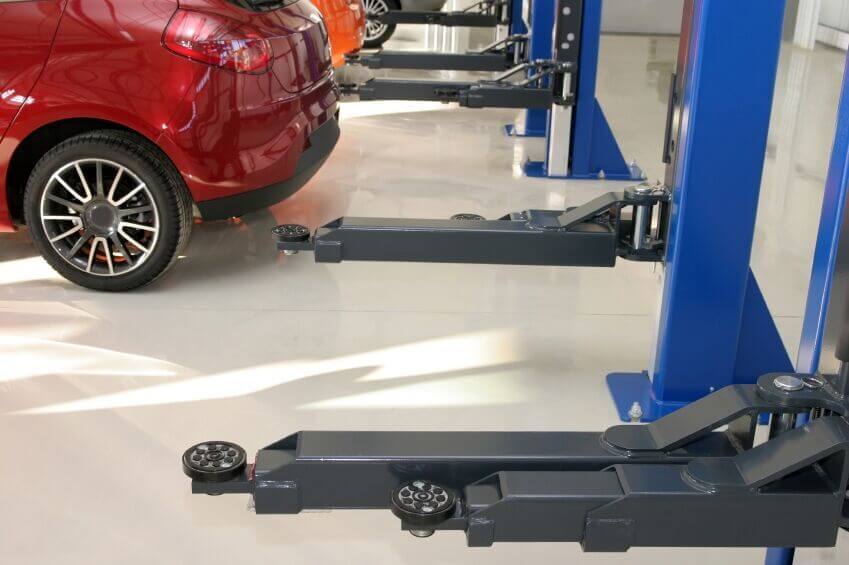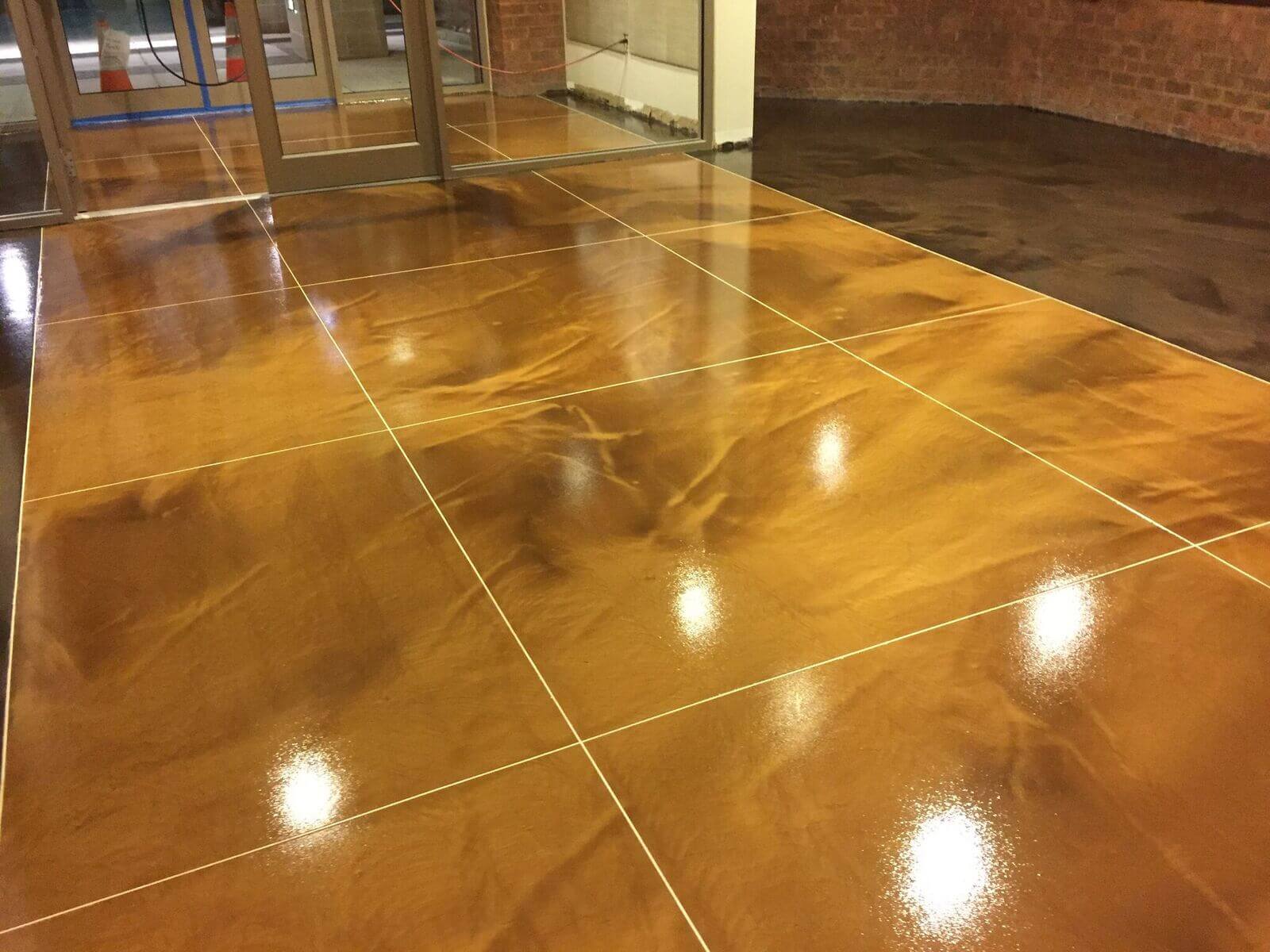 Epoxy flooring surface types are either a coating or a paint, providing not just a visually pleasing floor, but sustained protection of all types of concrete substrate floor areas. We're local to you in Cherry Hill so just give us a call. Whether you're looking for simple elegance or brazen artistic expression in your flooring, survey the exciting world of colors and textures created by adding sand, colored quartz or color chips to the wet coat.
Epoxy Floors have a very broad range of applications in Cherry Hill. Including in data centers, commercial kitchens, residential garages, basement floors, medical facilities, laboratories, warehouses, and this list doesn't cover but a tiny fraction of flooring possibilities. Engineered epoxy flooring options are made up of paint type products and very strong chemical resistant coatings. Two components – resin and a hardener – make up what we know as "epoxy". They're uually combined with urethanes or polyaspartics as a finish coat, or finished with only clear coat epoxy.

Cherry Hill , NJ
Camden County: 08002, 08003, 08034
Save
Save
Save
Save
Save
Save
Save
Save
Save
Save
Save
Save
Save
Save
Save
States & Cities We Service

(click on state below to see cities)