Concrete Floor
Experts


(646) 845-0973

Stained, stamped, epoxy or polished concrete floors - Call Us Today!

Discover how concrete & epoxy floors
can transform

 your home or business
EXQUISITE CONCRETE CONCEPTS
We have a glamorous selection of gorgeous concrete floors to choose from like durable Epoxy Floor Coatings, low to high gloss Polished Concrete, skillful Concrete Resurfacing, and beautifully applied decorative stains – for a beautiful floor.
CALL US TODAY: PROUDLY SERVING IN New Jersey
We are top tier contractors in stained/stamped, epoxy & polished concrete floors. With local expertise in commercial and residential concrete flooring applications. Book in Metrocrete for a free quote & to review your project!
We'll definitely match or surpass your installation time expectations, budget constraints, as well as your craftsmanship and service expectations. We're pleased to make you this promise.
CONCRETE FLOOR BUILDING IN Camden
Finding a contractor may be difficult and can consume your time. We're committed to delivering flooring solutions that are on time, on budget and exceed quality and service expectations.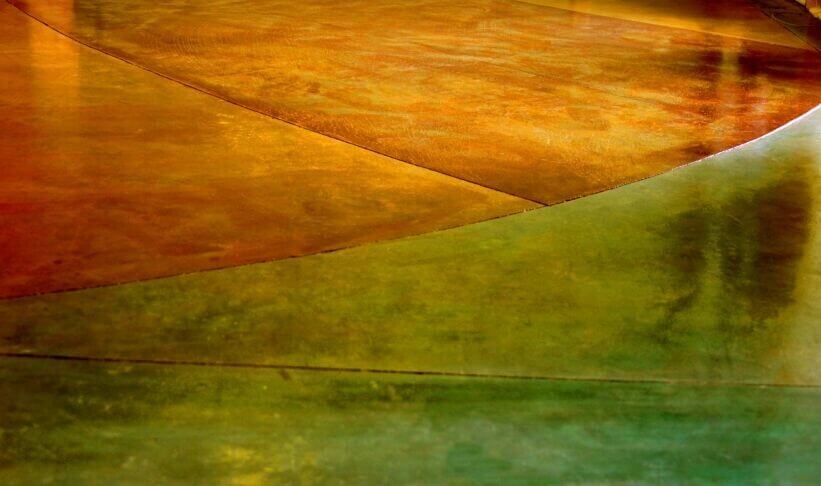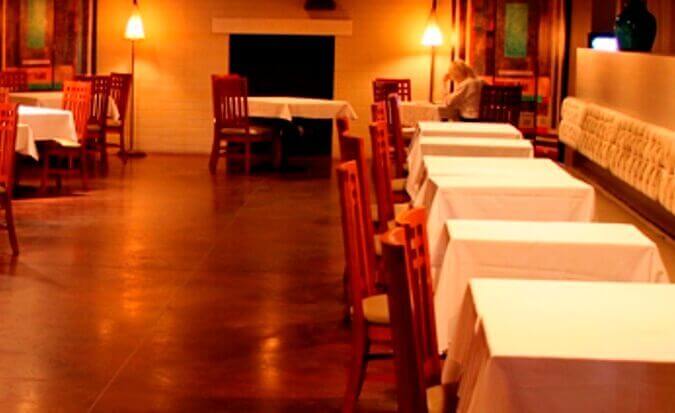 Stained Concrete 
Flooring
Stained concrete floors are one of a kind, low maintenance flooring surfaces which are ideal for commercial and industrial applications as well as in retail and corporate offices and in restaurants. Choose from two types of color finishes; acid stain or concrete dyes. Both result in a distinctive look – it's all about the look. Contractors will frequently create a leather look using acid staining. Then stains or dyes can be introduced for additional possibilities.
A large floor area can can become more interesting with the application of any number of patterns in flowers, borders or even a brand logo. Then further colorized with stain or dyes. Colorization with stains and dyes enhance any concrete work – decorative overlays, polished concrete and grind and seal work. Experts then layer on epoxy or urethane sealers for more protection.
Find out more about stained concrete flooring….
Stamped Concrete
Flooring
Stamped Concrete can make a plain slab look elegant and colorful. Mostly, it's layered over newly set concrete, mainly on indoor or outdoor expanses. For example, wide driveways and garage flooring. Inside the home the basement could be completed with interesting stamped concrete to suit the decor.
Pattern molds are pressed into soft concrete to make a variety of styles. An assortment of choices could be brick patterns like herring bone, or even basket weave. Adding stamped concrete elevates the appearance of the interior and exterior of your living space. Stamped concrete presents a broad choice of colors and levels of textures. The talented expert uses acidity and hardener which can produce a an artistically pleasing design.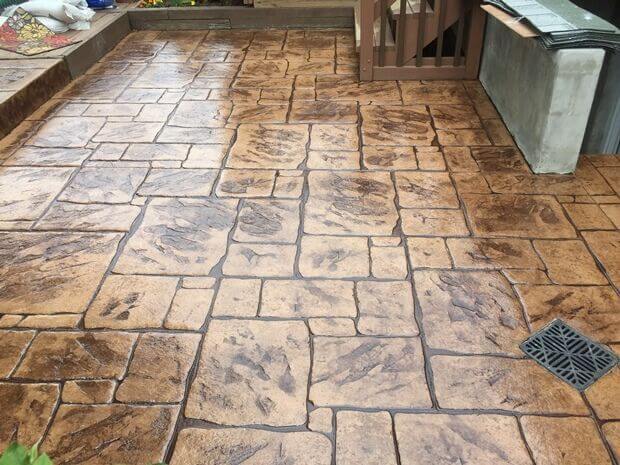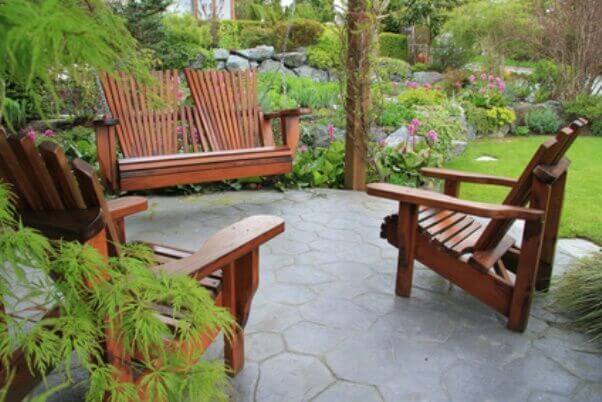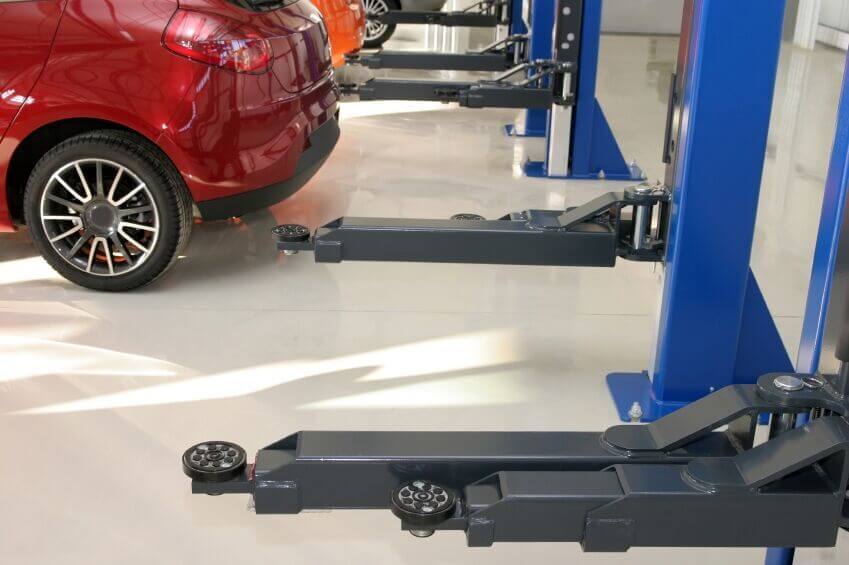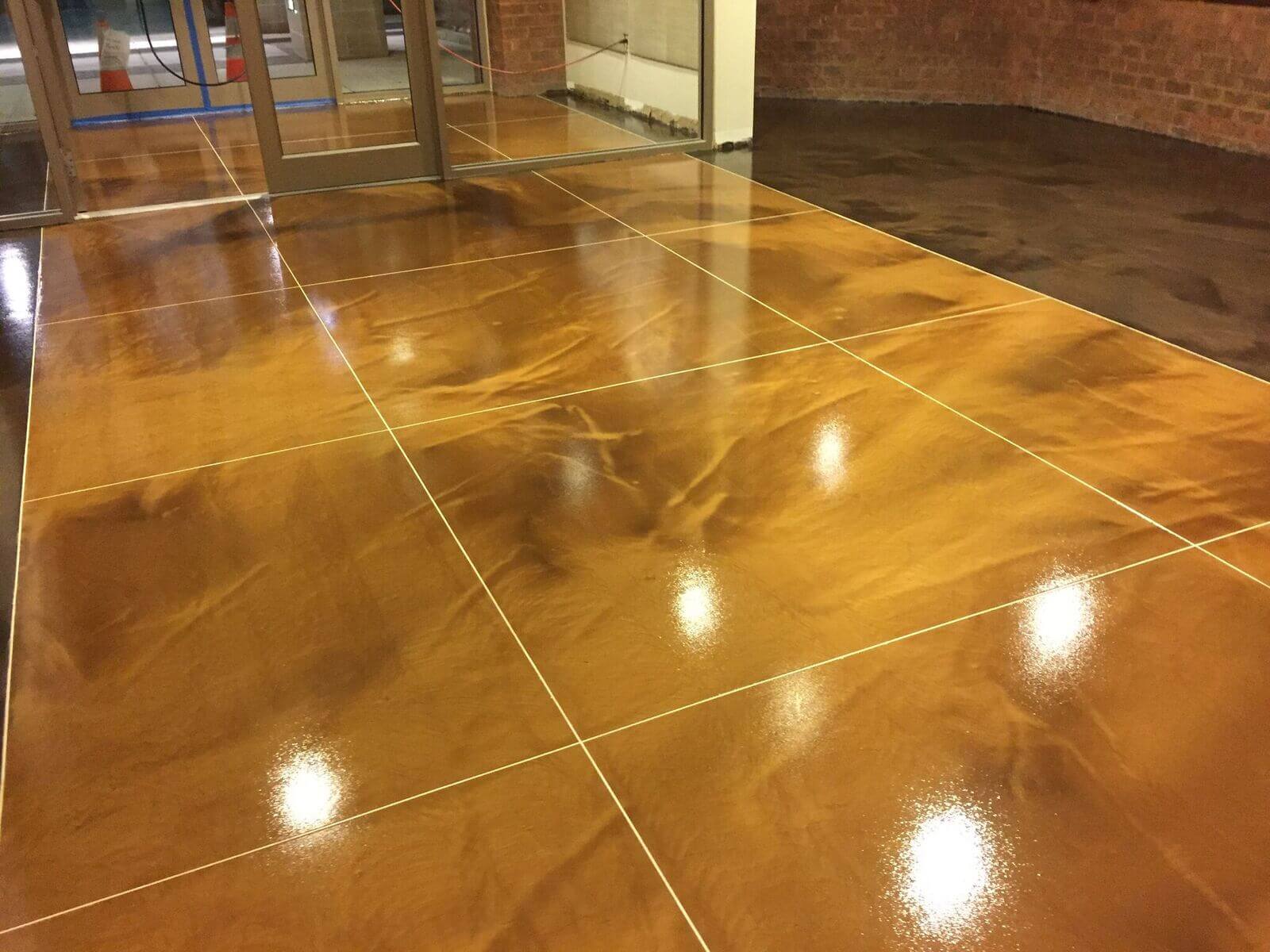 Epoxy floor covering alternatives include paints and coatings, delivering not just elegance to your floor, but practically impenetrable protection for concrete floors and walkways. Engineered for strength and elegance. Call us in Camden. Engineered epoxy flooring options include everything from thin coats of paint to thick application of chemical resistant coatings. Epoxies are engineered as a resin with a hardener component.
Often combined with polyaspartics or urethanes as a final layer. If you're looking for supple beauty – or trying for an artistic look for your floors, survey the exciting world of colors and textures created by adding sand, colored quartz or color chips to the wet coat. Epoxy Floors are used in every conceivable flooring application in Camden. Including in loading docks, residential garages, basements, commercial kitchens, offices, warehouses, laboratories, medical offices and in many more locations. If there's a floor, it can be epoxy!
Polished Concrete
Flooring
A polished concrete floor will incorporate the identical grind and seal process as epoxy flooring. But polishing it smooths the cement into a shiny, semi shine or matte finish after sealing. Color enhancements can be added to polished concrete floors. They're available in calming green and brown earthy shades as well as in reds, blues and yellows.
A gamut of color possibilities are available. The same look as polished concrete flooring can be decorative concrete overlays, where the finish is more easily controllable in application and result. Self-leveling concrete is used to create this type of flooring, which presents an attractive, flawless and refined surface like those found in showrooms, museums, galleries and wedding halls. You can also find decorative concrete overlays in restaurants because they're fast and easy to install with little down time.
Learn more about polished concrete flooring….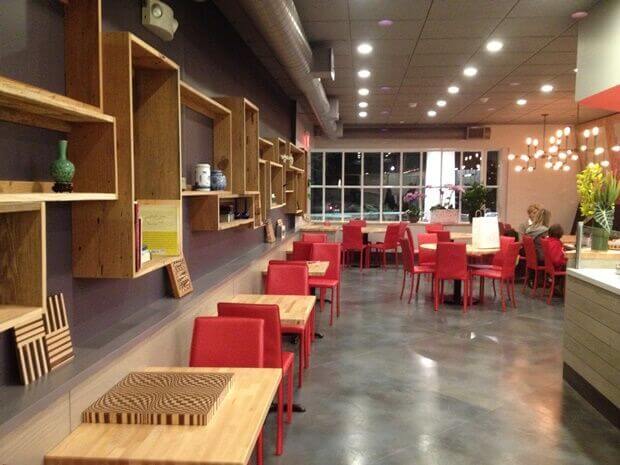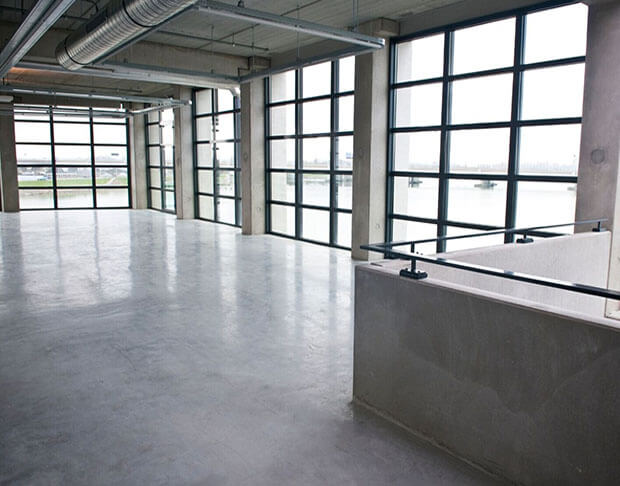 Camden , NJ
Camden County: 08105, 08104, 08103, 08102, 08110, 08109, 08101
Save
Save
Save
Save
Save
Save
Save
Save
Save
Save
Save
Save
Save
Save
Save
States & Cities We Service

(click on state below to see cities)