Concrete Floor
Experts


(646) 845-0973

Stained, stamped, epoxy or polished concrete floors - Call Us Today!

Discover how concrete & epoxy floors
can transform

 your home or business
CAPTIVATING CONCRETE LAYOUTS
We have a glamorous selection of gorgeous concrete floors to choose from like rugged Epoxy Floor Coatings, radiant Polished Concrete, as-new Concrete Resurfacing, and superbly applied decorative stains – for a stunning floor.
CALL TODAY FROM ANYWHERE IN New Jersey
We are experts in epoxy, polished, stained & stamped concrete floors. An established local track record in residential and commercial concrete flooring applications. Schedule Metrocrete to review your project and pricing options.
We will surpass your budgetary and timing expectations, as well as your expectations in terms of service and quality of craftsmanship. We make this promise with confidence.
CONCRETE FLOOR STYLES IN Perth Amboy
Locating a skilled contractor can be challenging and can be drain on your valuable time. We're flooring professionals who believe in delivering top quality concrete products. On time and on budget.
Stamped Concrete
Flooring
Stamped Concrete complements flooring indoors and outdoors. Many times, concrete stamping is applied on new pours. Especially on interior or exterior surfaces like, pool decks, patios, walkways and of course driveways. Interior spaces include any and all areas from basements to kitchens and even main floor living areas. Textures and patterns in stamped concrete can resemble the real thing.
Stamped concrete can resemble a brick pattern of worn cobblestone in a placement design of your choice. Including stamped concrete enhances the beauty and elegance to your home and property. Stamped concrete presents an extremely wide choice of colors and levels of textures. The experienced pro uses an accent color or secondary color to form a texture to display a delightful focal point to your outdoor area.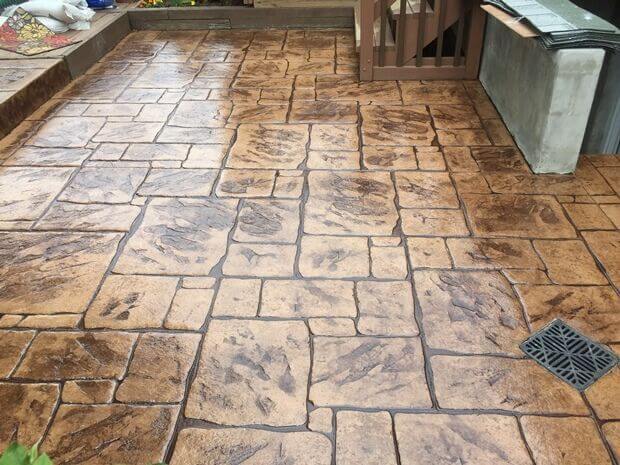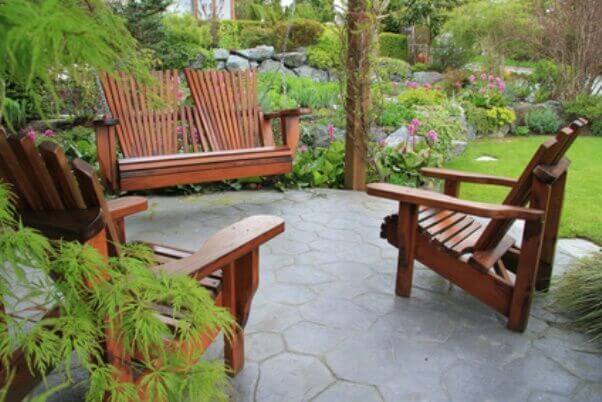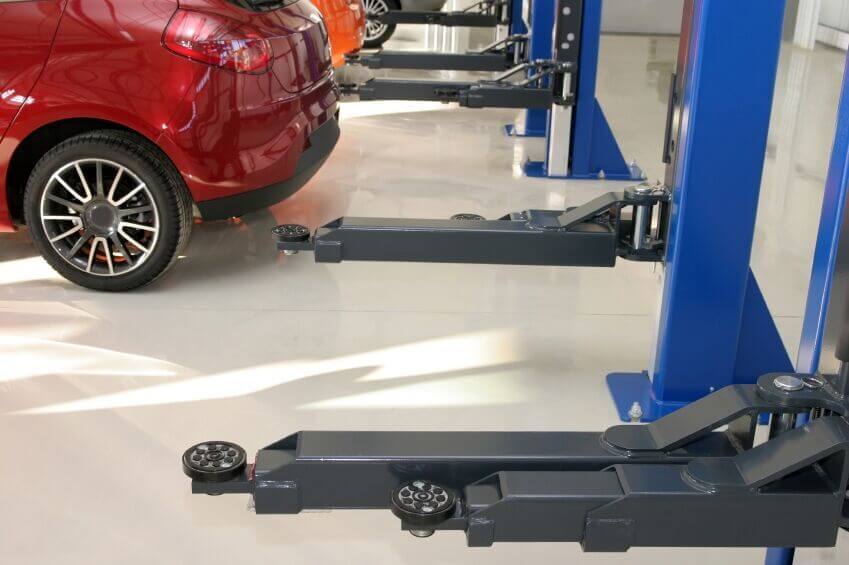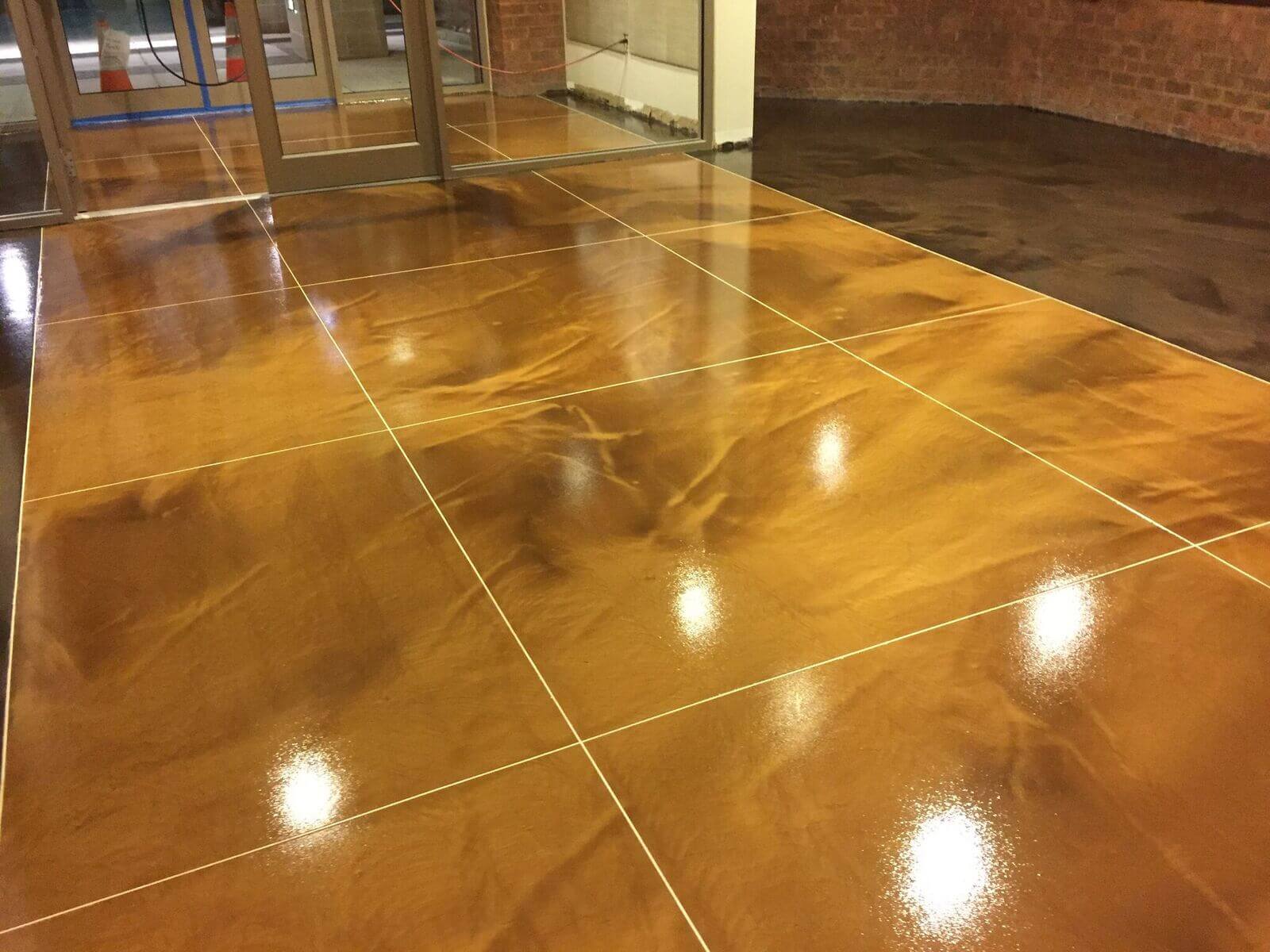 Epoxy floor options are available as a paint or a coating, providing not just a visually pleasing floor, but virtually permanent armor for all concrete surfaces and substrates. To learn more, just call us in Perth Amboy. If you're looking for visually pleasing – dazzling or elegant – flooring options, look into the limitless possibilities of visual effects in color and texture through the addition of sand, quartz or color.
Epoxy Floors have a very broad range of applications in Perth Amboy. Including in commercial kitchens, warehouses, dog kennels, laboratories, loading docks, basements, health care facilities and the list goes on and on. Engineered epoxy flooring material uptions run a wide gamut from thin paint layers to thick and built up areas of chemical resistant coatings. Epoxy, composed of a resin and a hardener is generally combined with urethanes or polyaspartics as the finish coat.
Polished Concrete
Flooring
Concrete floors that are polished incorporate the same grind and seal process as epoxy flooring. But polishing it smooths the cement into a shiny, semi shine or matte finish after sealing. An identical look to polished concrete floors can be obtained using decorative overlays, which have a more controllable finish in application.
Once mixed, self-leveling concrete must be applied quickly, and results in an unusually smooth, flawless and refined flooring surface like seen in showroom, galleries museums or banquet halls. Concrete overlays are being used extensively, and you'll also see them in shopping malls. Pigments are available and added to polished concrete floors, in calming green and brown earthy shades as well as in shades of blues, reds and yellows. The sky's the limit in terms of color options.
Learn more about polished concrete flooring….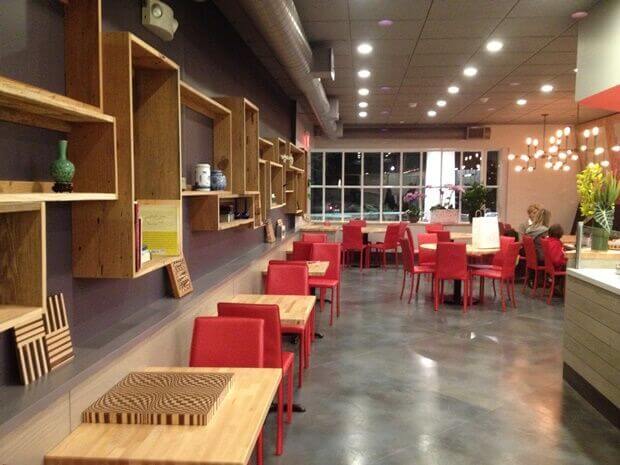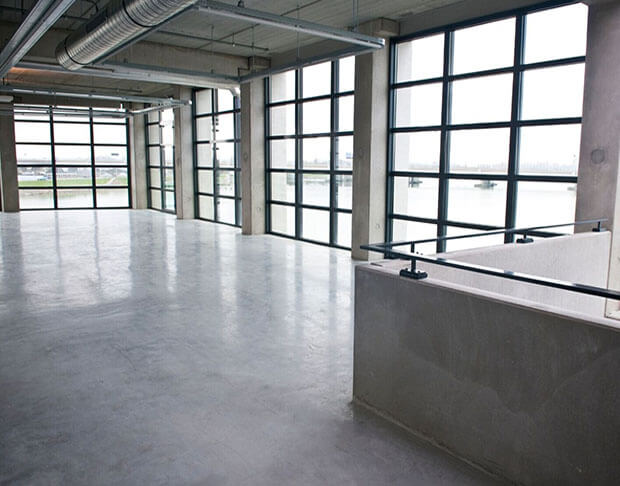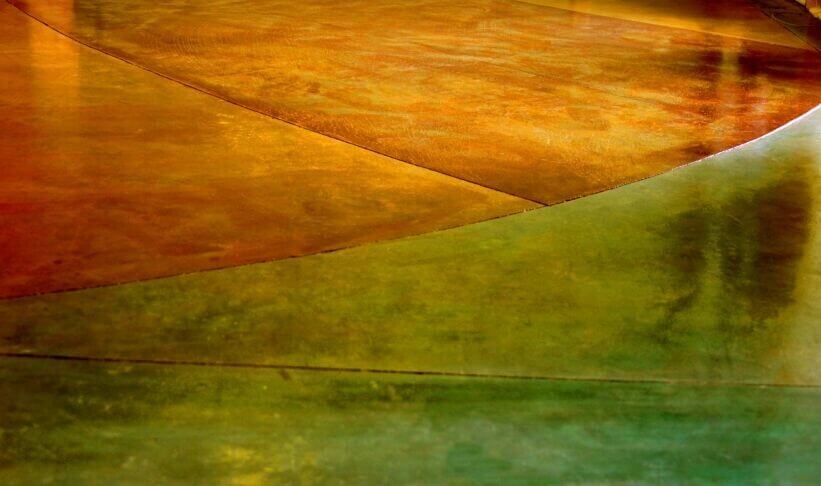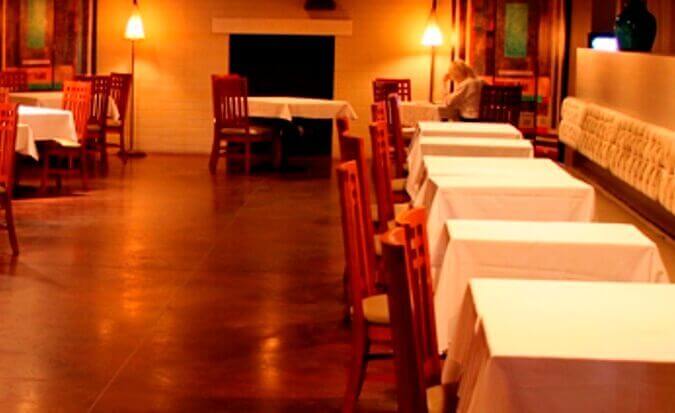 Stained Concrete 
Flooring
Stained concrete flooring surfaces are wonderfully different floors which are perfect for the office or the home, And with two distinctly different color application techniques. They can opt for acid stains or concrete dyes. Either choice will offering a different finish you'll be impressed with. Coloring stains and dyes will beautify and concrete work like decorative overlays, polished concrete or even grind and seal work.
Experts will then apply sealant in epoxy or urethane for greater wear and tear. Many property owners gravitate to the leather look found in some restaurants for a rich, earthy look. Sometimes other dyes or stains can be added for more enhancement of the surface. Designs can be cut into the concrete to create any number of patterns, or custom tile looking borders. Then the surface is further stains or dyes can be applied
Find out more about stained concrete flooring….

Perth Amboy , NJ
Middlesex County: 08861, 08862
Save
Save
Save
Save
Save
Save
Save
Save
Save
Save
Save
Save
Save
Save
Save
States & Cities We Service

(click on state below to see cities)