Concrete Floor
Experts


(646) 845-0973

Stained, stamped, epoxy or polished concrete floors - Call Us Today!

Discover how concrete & epoxy floors
can transform

 your home or business
We offer a beautiful range of concrete floor options like durable Epoxy Floor Coatings, radiant Polished Concrete, skillful Concrete Resurfacing, and superbly applied decorative stains – for a stunning floor.
CALL TODAY FROM ANY CITY IN New Jersey
We are specialists in epoxy, polished, stained & stamped concrete floors. We're the proven experts in residential and commercial concrete flooring applications. Schedule Metrocrete to review your project and pricing options.
SERVICE & SATISFACTION GUARANTEE
We commit that we will match or surpass your installation timeline, budget constraints, as well as your expected level of service and product quality. We're happy to make you this promise because we know our capabilities.
CONCRETE FLOOR TEXTURES IN Paterson
Searching for a contractor may be hard and usually much too time consuming. Fortunately, you're in the right place. We deliver top quality concrete flooring solutions. On time and on budget.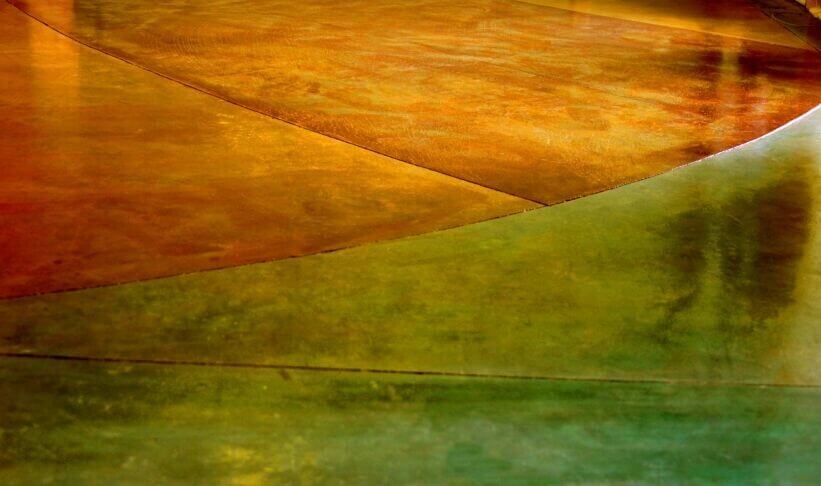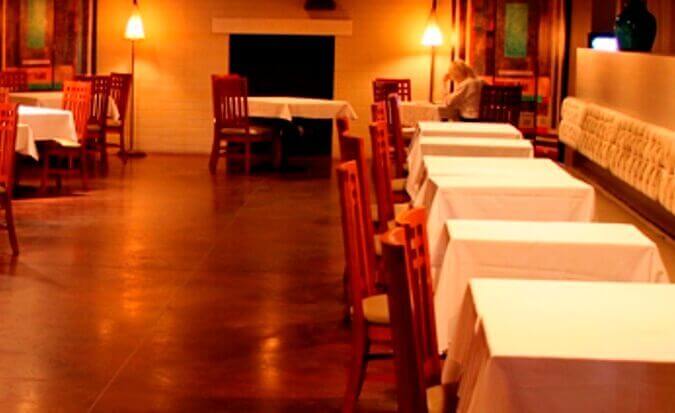 Stained Concrete 
Flooring
Stained concrete floors are one of a kind, low maintenance flooring surfaces which are ideal for restaurants, retail, corporate offices or even in residential houses. Decision makers can choose from two color applications; acid stain or concrete dyes. Each offering divergent results – it's all about the look. Colorization with stains and dyes enhance any concrete work – polished concrete, decorative overlays, and even grind and seal floors benefit.
Then the application of sealant in epoxy or urethane for additional protection. Property owners sometimes request a leather look for their flooring surface with acid staining then stains or dyes can be introduced for additional limitless possibilities. Many designers create even more interest by having installers cut into the surface creating company logos, or brand images. Then they can be stained in a various colors.
Find out more about stained concrete flooring….
Stamped Concrete
Flooring
Stamped Concrete elevates flooring both interior and exterior. Mostly, it's layered over fresh concrete, covering interior floors or outdoor spaces like basement floors, kitchen and dining areas, and even hallways and main living areas. Outside, patios, driveways, walkways and decks are the most common.
Stamped concrete introduces an infinite array of colors in combination with textures. The masterful pro combines a combination of hardener and cast-on color to create an interesting design of your choice. Your choice of patterns in stamped concrete is almost endless. An option of stamped concrete styles will be displayed brick patterns like herring bone, or even basket weave. When including stamped concrete. it becomes a more livable space with safe walkways around your home.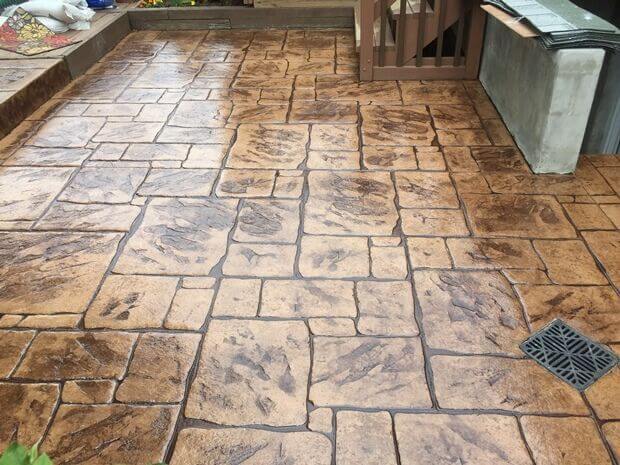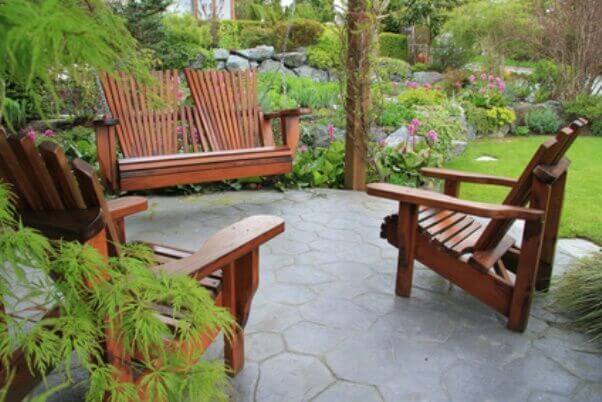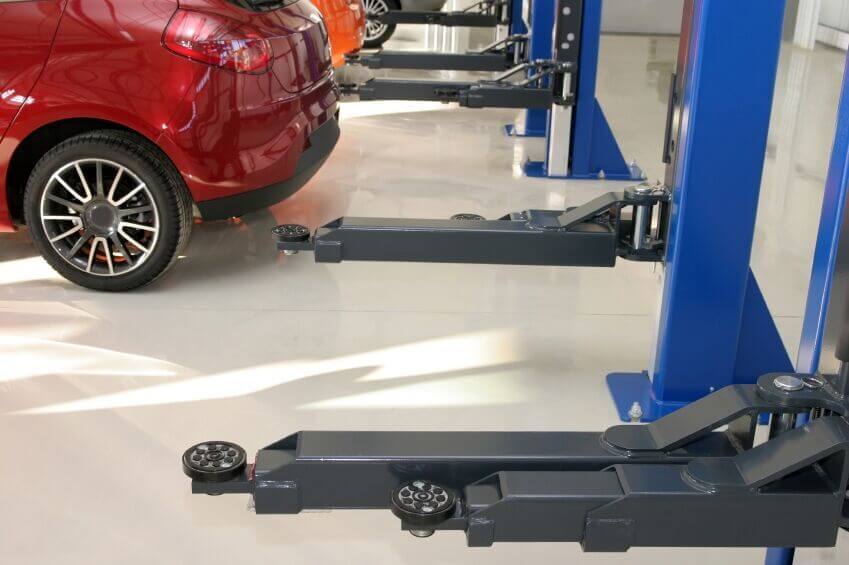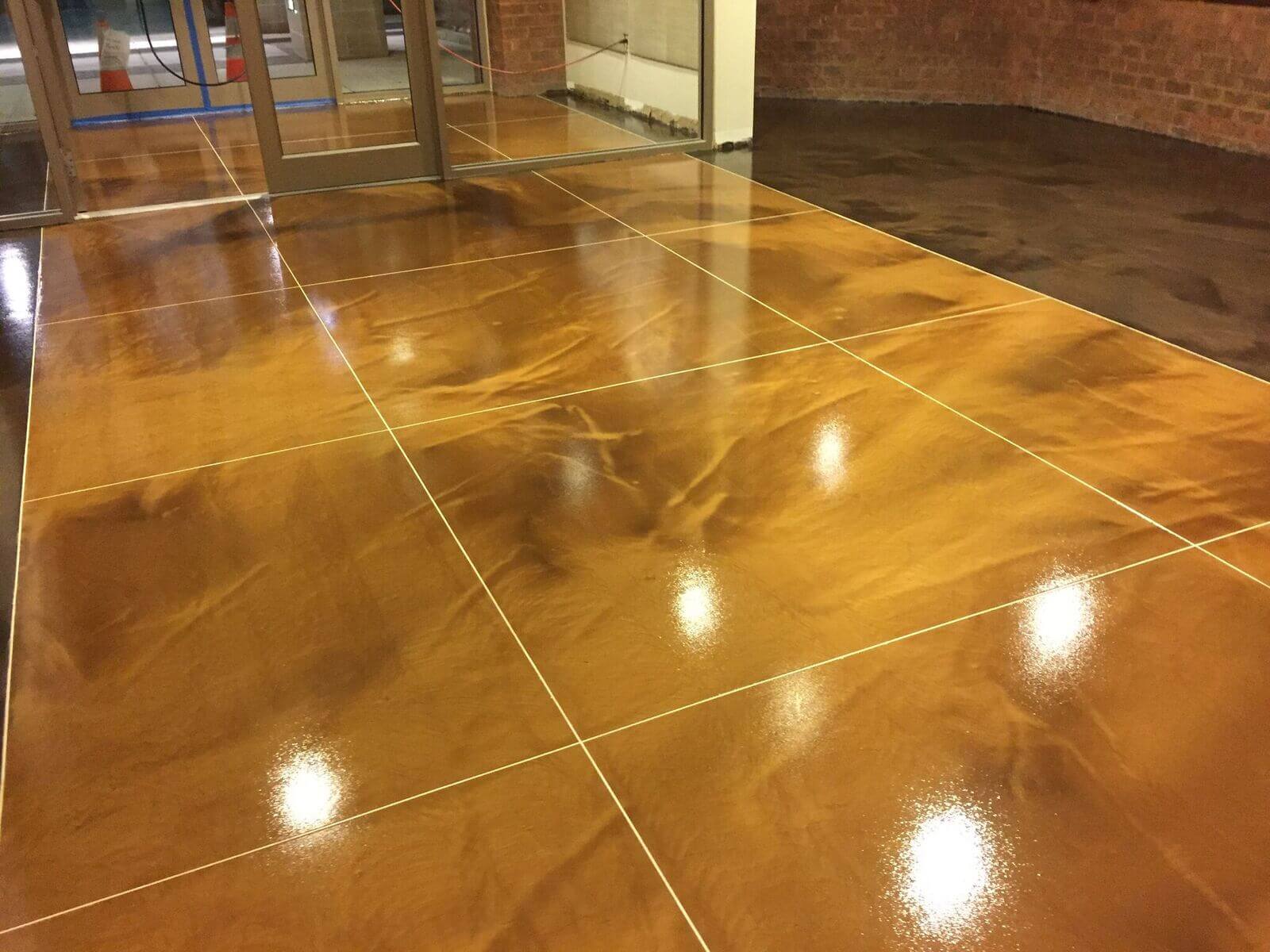 Epoxy flooring overlay options are produced as both a paint or a coating, resulting in not just an artistically pleasing floor, but enduring protection of your concrete floor areas. Don't hesitate to call us anytime. We're in Paterson. If you're looking for supple beauty – or trying for an artistic look for your floors, consider the wide range of colors and textures created by adding sand, colored quartz or color chips to the wet coat.
Epoxy Floors have a very broad range of applications in Paterson. Including in loading docks, residential garages, basements, commercial kitchens, offices, warehouses, laboratories, medical offices and in many more locations. If there's a floor, it can be epoxy! Epoxy flooring, as an engineered product, include thin yet very durable paints to heavyweight chemical resistant coatings. Epoxy is basically a resin and a hardener. It's most often used with polyaspartics or urethanes as the finish coat.
Polished Concrete
Flooring
 A polished concrete floor will make use of the same sand and seal method as epoxy floors – except that buffing it smooths the cement into a shiny, semi shine or matte finish after sealing. Color enhancements can be applied to polished concrete floors in a variety of green and brown earthy shades as well as shades of blues, reds and yellows. The sky's the limit in terms of color options.
The same look as polished concrete flooring can be achieved with decorative concrete overlays, which have a more easily controlled finish in an application. The concrete used in this procedure is self-leveling, and provides an expansive, blemish free area like those seen in museums, auto showrooms and banquet halls. These floors are often found in retail stores and large, upscale department stores.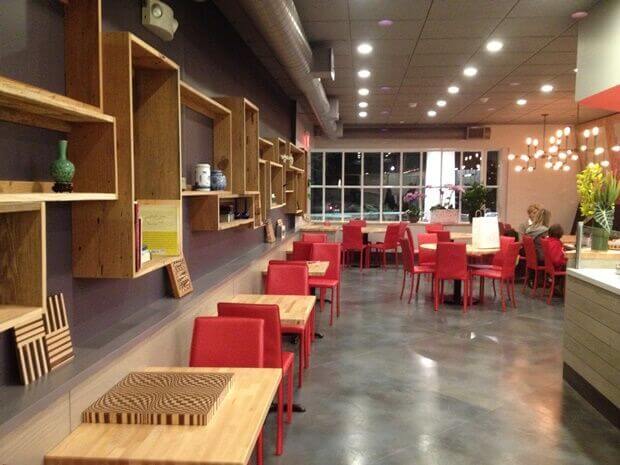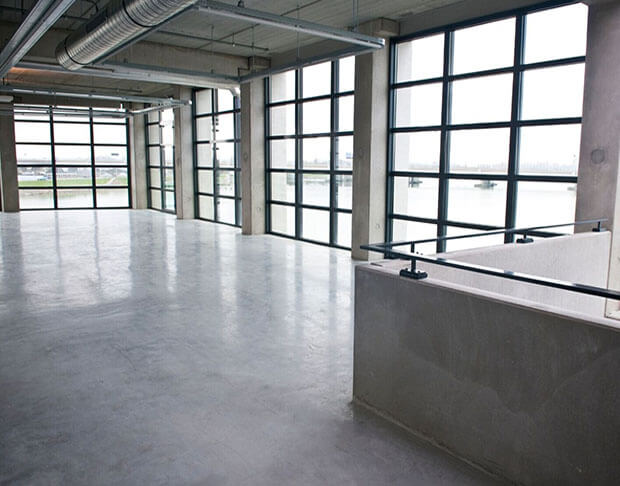 Paterson, NJ
Passaic County: 07501, 07522, 07503, 07514, 07502, 07504, 07524, 07513, 07505, 07510, 07509, 07533, 07543, 07544.
Save
Save
Save
Save
Save
Save
Save
Save
Save
Save
Save
Save
Save
Save
Save
States & Cities We Service

(click on state below to see cities)