Concrete Floor
Experts


(646) 845-0973

Stained, stamped, epoxy or polished concrete floors - Call Us Today!

Discover how concrete & epoxy floors
can transform

 your home or business
We offer a broad range of concrete floor options like colorful Epoxy Floor Coatings, gleaming Polished Concrete, first rate Concrete Resurfacing, and artistically applied decorative stains make for a beautiful floor.
CALL US TODAY IN New Jersey
We are proud to specialize in stained & stamped, epoxy and polished concrete floors. Local experts for both residential and commercial concrete floors. Don't hesitate to call Metrocrete for an estimate.
SERVICE & SATISFACTION GUARANTEE
We promise to trump your timeline and budget constraints, as well as your expectations when it comes to product quality and service. We're confident in our abilities that's how we can make our promise.
CONCRETE FLOOR CONSTRUCTION IN Middletown
Finding a contractor is often difficult and usually much too time consuming. As a top quality concrete flooring contractor, we offer quality within reasonable budgets – and timely installation.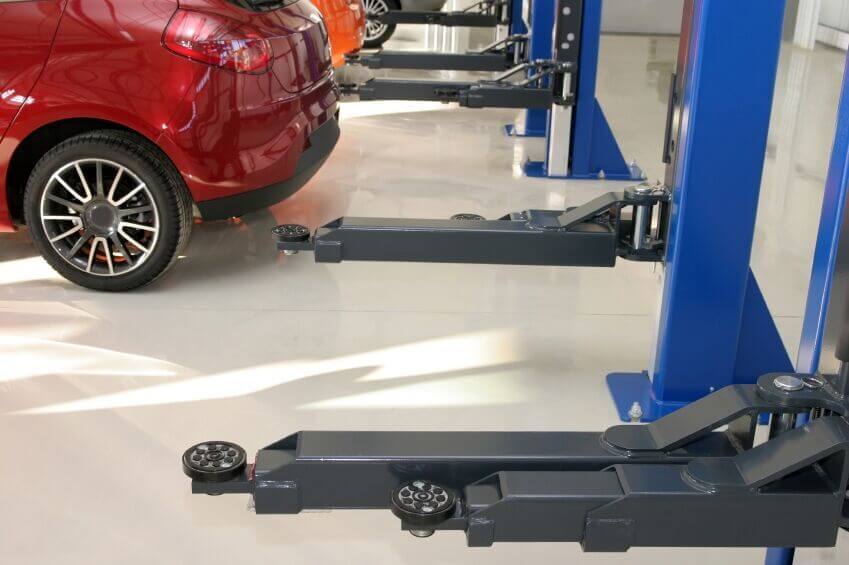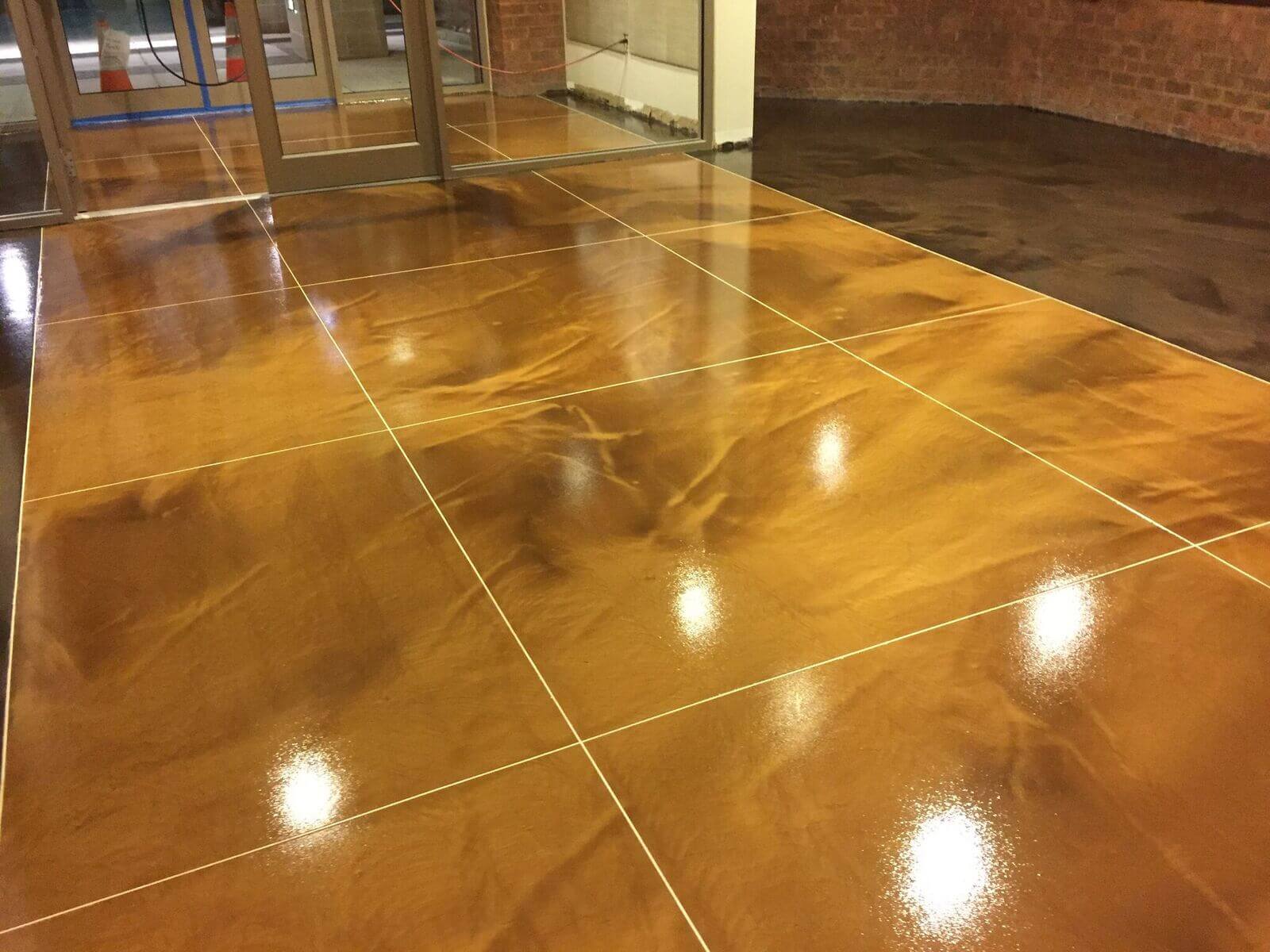 Epoxy floor material solutions include paints and coatings, providing not just a visually pleasing floor, but in practical terms, lifelong durable protection for your concrete floors in Middletown. Both interior and exterior. Chemically engineered for strength without compromising beauty. Epoxy flooring technologies encompass both paint based and heavy-duty chemical resistant coatings. What we know as "epoxy" is a two part – resin and hardener – system, used with urethanes or polyaspartics as the top strata.
For very artistic and expressive flooring options, think about the wide gamut of colors and textures created by adding sand, colored quartz or color chips to the wet coat. Epoxy Floors have a very broad range of applications in Middletown. Including in data centers, commercial kitchens, residential garages, basement floors, medical facilities, laboratories, warehouses, and this list doesn't cover but a tiny fraction of flooring possibilities.
Polished Concrete
Flooring
A polished concrete flooring application will make use of the same progressive grinding and sealing technique as epoxy floors – except that buffing the concrete literally smooths it so that once sealant is applied, it becomes a smooth glossy, matte or semi gloss surface. Color enhancements can be applied to polished concrete floors in a variety of green and brown earthy tones and in a variety of shades of red, blue and yellow.
A rainbow of colors are available. A similar appearance to polished concrete can be gotten with a decorative concrete overlay, where the finish is more easily controlled and may better suit your timing. Self-leveling concrete floors can be poured in an hour, and result in an expansive, blemish free area like those seen in museums, auto showrooms and banquet halls. Find decorative overlays in shopping centers and franchise locations as well.
Learn more about polished concrete flooring….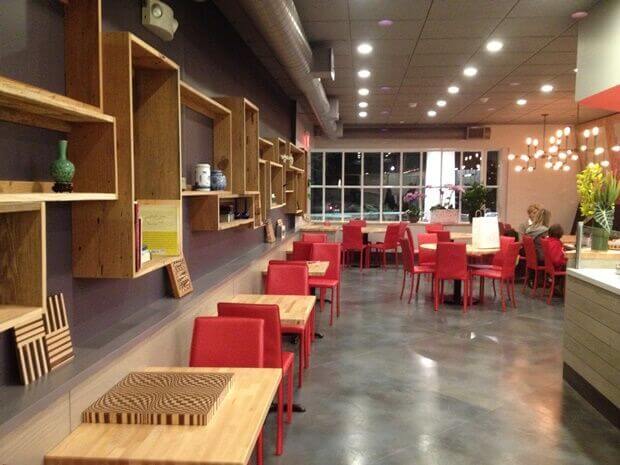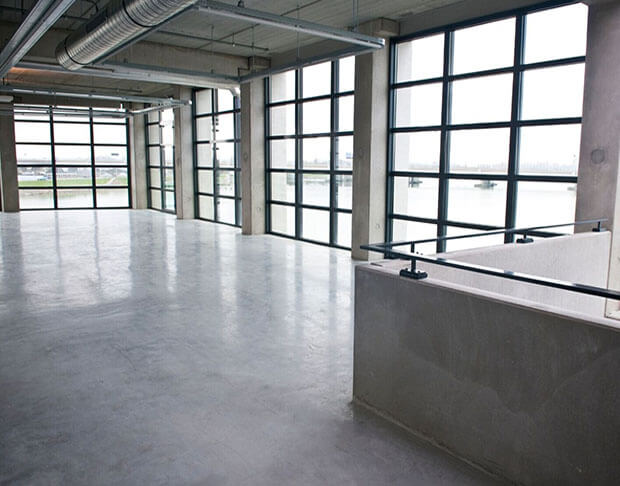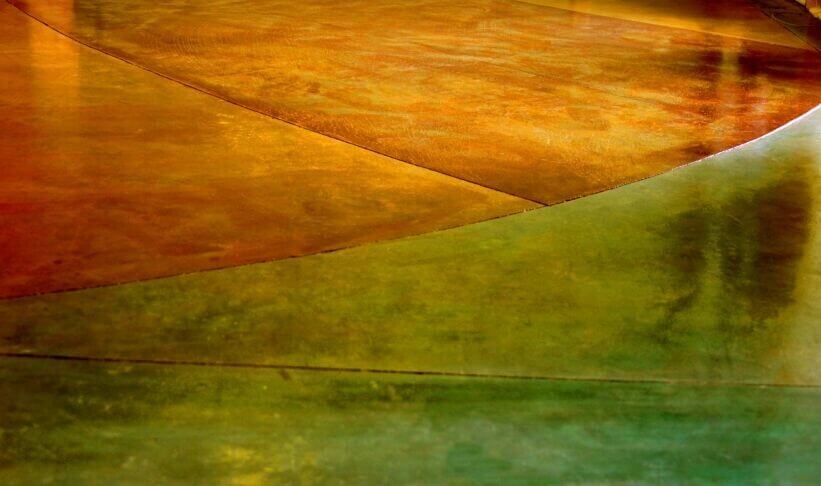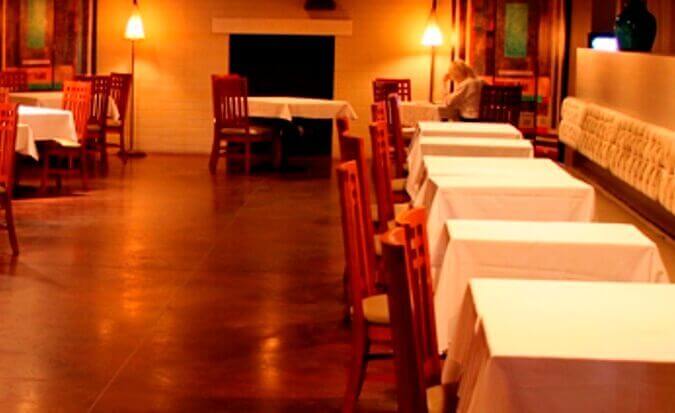 Stained Concrete 
Flooring
Staining concrete floors results in a beautiful, one of a kind flooring surface that is perfect for almost any retail, commercial or even residential use. Property owners who want to add color can choose between two staining systems for their color system options; acid stains or dyes. Each result in a distinctive look you're sure to enjoy. Dyes and staining will beautify other types of concrete like decorative overlays, polished concrete and any grind and seal work.
Flooring experts then add layers of epoxy sealers or urethane coatings for more protection. Contractors will sometimes achieve a leathery appearance using acid stains in rich tones of brown – then dyes can be applied for further enhancement. A broad area can be enhanced with shallow cuts to produce any number of patterns in flowers, borders or even a brand logo. Then further colorized with stain or dyes.
Find out more about stained concrete flooring….
Stamped Concrete
Flooring
Stamped Concrete accents flooring with colorful designs. More often than not, it's poured on freshly hardened concrete on exterior or interior areas such as back yard walkways including the deck surrounding a pool. The texture could provide a non-slip surface for the area.
Stamped concrete presents an extremely wide range of colors and textures. The artful eye of the contractor adds a secondary color to produce a variety of textures to fashion a delightful focal point to your outdoor area. Styles in stamped concrete combined with textures are vast. An option of styles will be presented of stamped concrete such as natural materials in slate or stone and in a variety of textures. By including stamped concrete, it elevates the appearance of the interior and exterior of your living space.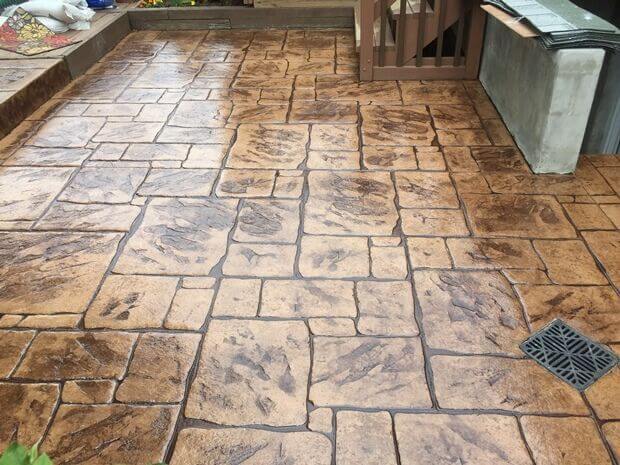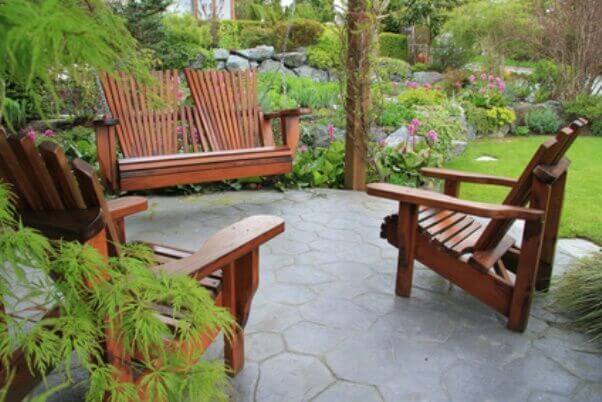 Middletown , NJ
Monmouth County: 08861, 08862
Save
Save
Save
Save
Save
Save
Save
Save
Save
Save
Save
Save
Save
Save
Save
States & Cities We Service

(click on state below to see cities)