Concrete & Epoxy Flooring
Experts


(314) 899-2040

Stained, stamped, epoxy or polished concrete floors - Call Us Today!

Discover how concrete & epoxy floors
can transform

 your home or business
QUALITY SATISFACTION GUARANTEE
We commit to trump your budget and timeline constraints, and your expected level of customer service and craftsmanship. We're happy to make this promise to you.
CONCRETE FLOOR ARCHITECTURE IN Saint Louis
Finding a contractor is difficult and takes a lot of time. Fortunately, you landed here for a reason. We offer top quality concrete flooring solutions within reasonable budgets.
CALL TODAY FOR AN ESTIMATE IN Missouri
We are experts in stained stamped, epoxy and polished concrete floors. With local expertise in commercial and residential concrete flooring applications. Book us in for a free quote to discuss your project.
MAGNIFICENT CONCRETE PATTERNS
Select from a wide range of concrete floor choices like artistic Epoxy Floor Coatings, brilliant Polished Concrete, high quality Concrete Resurfacing, and beautifully applied decorative stains – for a beautiful floor.
Polished Concrete
Flooring
Concrete floors that are polished use a similar grind and seal technique as epoxy applications – except for the fact that buffing it with gradually finer grit, smooths the cement into a shiny, semi shine or matte finish. A similar appearance to polished concrete can be accomplished by using decorative overlays, which have a more controllable finish in application.
Self-leveling concrete is used to create this type of flooring, which presents an exquisitely flawless surface area like those seen in banquet halls, showrooms and museums. These floors are often found in retail stores and large, upscale department stores. Pigments are available and used with polished concrete floors, and are available for application in a wide variety of green and brown tones found in nature and additionally in a variety of shades of red, blue and yellow. A rainbow of colors are available.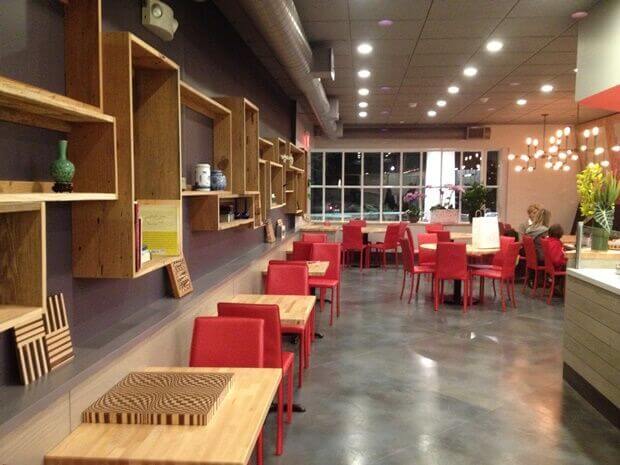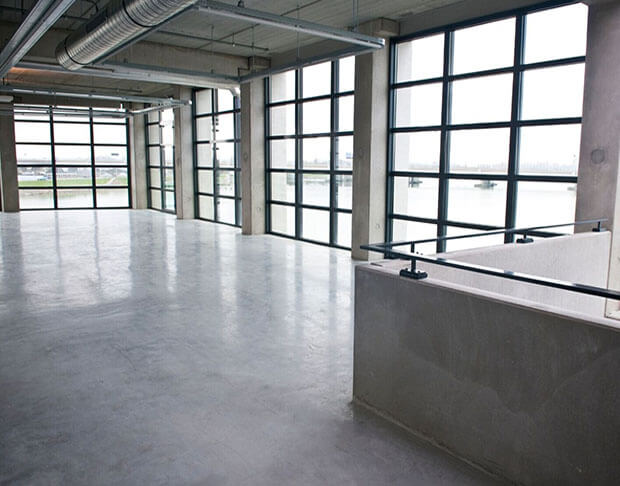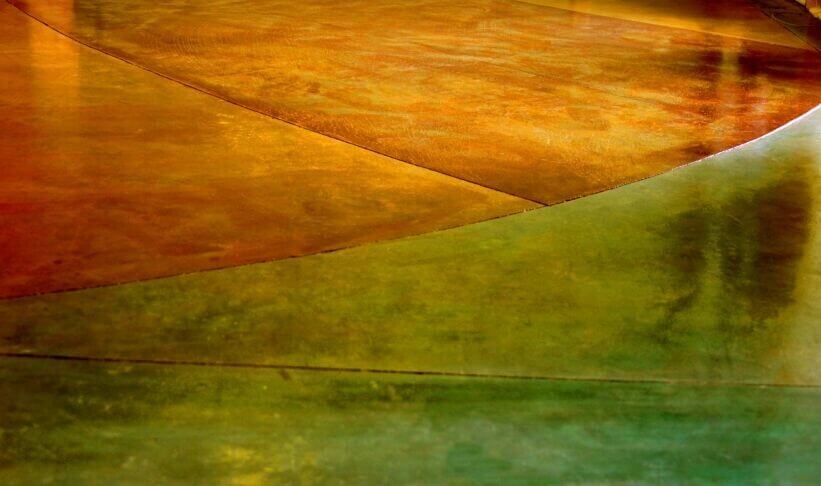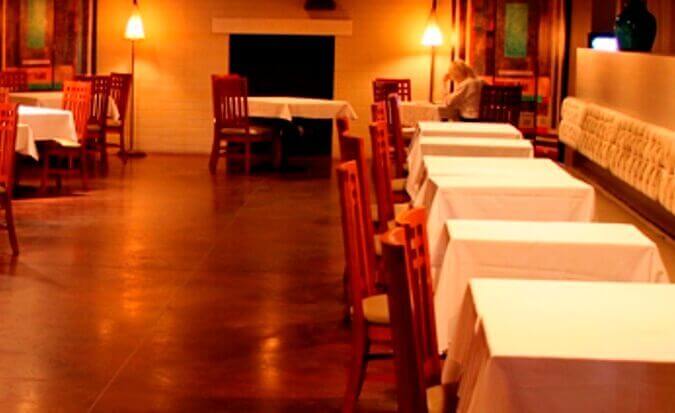 Stained Concrete 
Flooring
Stained concrete floors are one of a kind, elegant flooring surfaces which are ideal for restaurants, retail, corporate offices or even in residential houses. Decision makers can choose from two colorization systems; acid stains or concrete dyes. Both will produces distinctly different outcomes – it's all about the look.
Any concrete work can be enhanced with stains and dyes like decorative overlays, polished concrete or any grind and seal work. Flooring experts then add layers of epoxy or urethane sealers for greater protection. Many property owners gravitate to the leather look found in some restaurants for a rich, earthy look. Sometimes other dyes or stains can be added for more appealing variations. A plain seamless expanse of flooring can become much more interesting with company logos, or brand images. Then they can be additional colors can be applied.
Find out more about stained concrete flooring….
Stamped Concrete
Flooring
Stamped Concrete complements flooring indoors and outdoors. Usually, it's applied over new pours. Especially on exterior surfaces or interior flooring. For example high traffic hallways leading to the kitchen or basement. Outdoors stamped concrete could be made into a wide step and pathway to a patio.
Stamped concrete delivers an immense selection of colors combined with textures. The talented expert uses an accent color or secondary color to form a texture to display a striking impression of the stamped concrete. Styles of patterns in stamped concrete are numerous. The selection of styles and textures of stamped concrete may be naturally worn cobblestones or worn interlocking garden stones. By using stamped concrete, it enhances the beauty and elegance to your home and property.
Read more about stamped concrete flooring….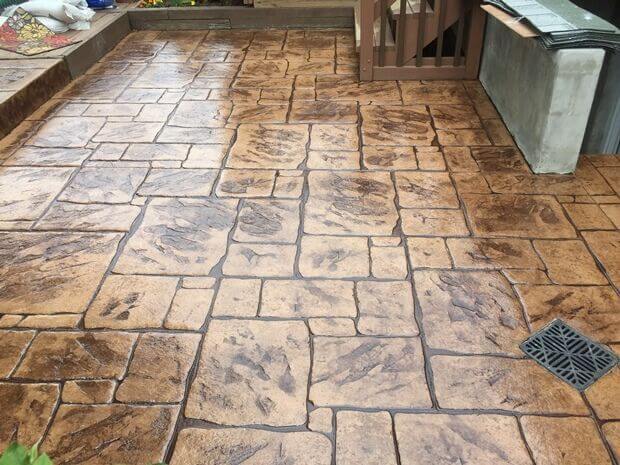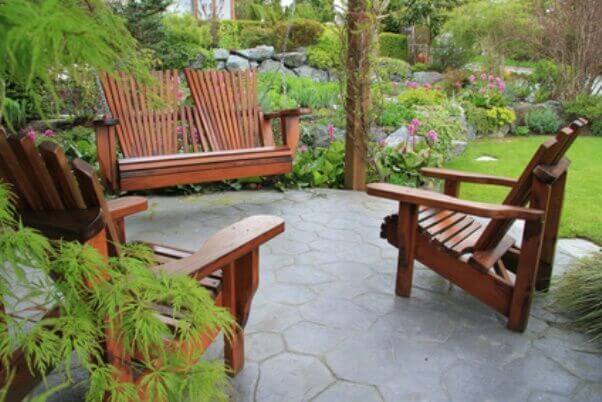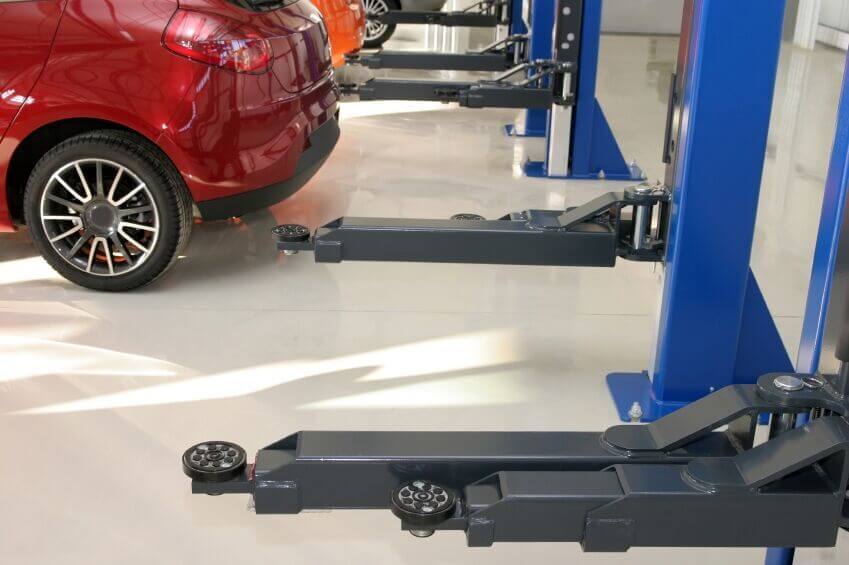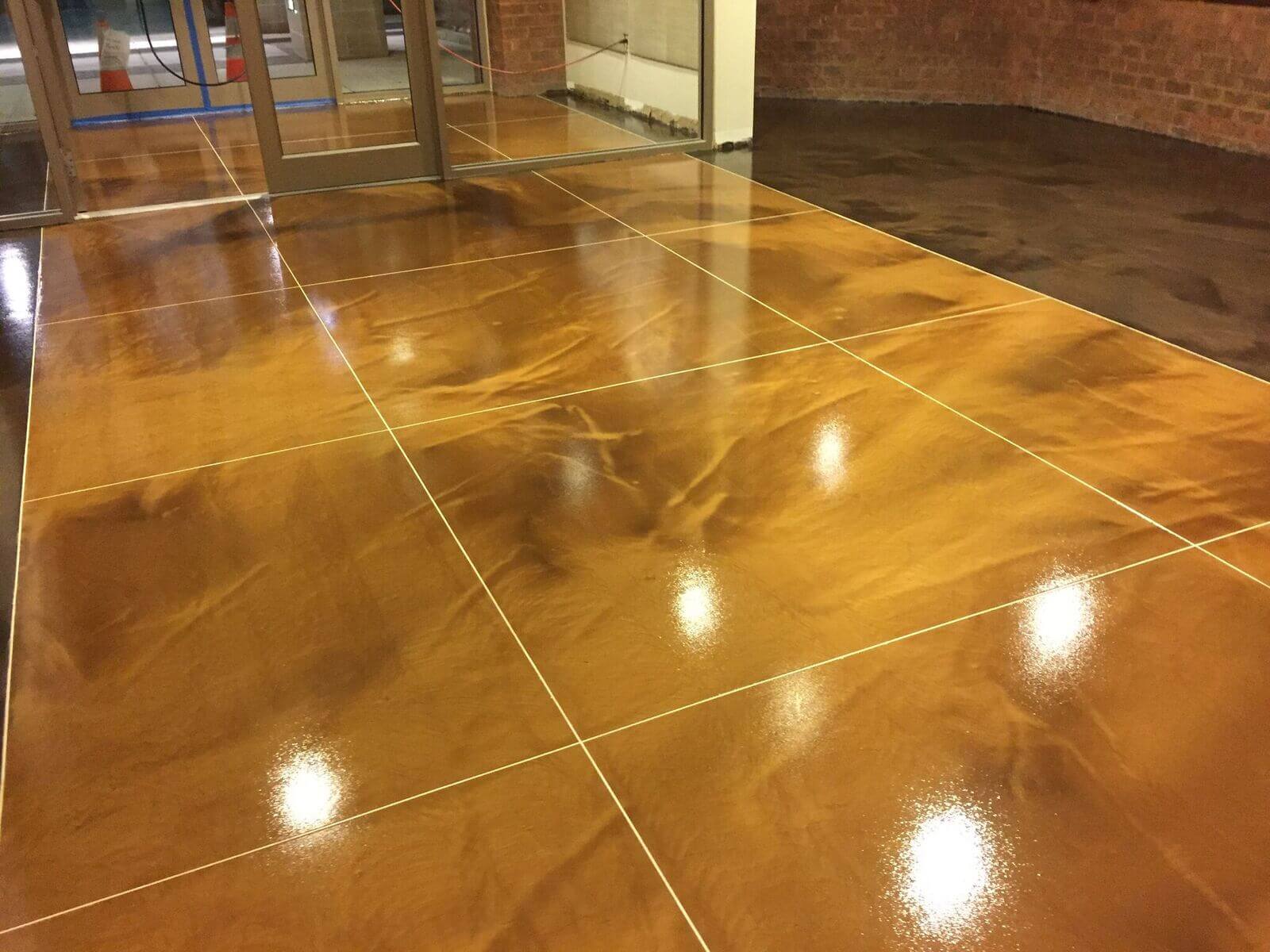 Epoxy flooring surface types are available as a coating or paint, offering not only visually exquisite flooring, but in practical terms, lifelong durable protection for your concrete floors in Saint Louis. Both interior and exterior. Chemically engineered for strength without compromising beauty. Engineered epoxy floor types include everything from thin coats of paint to very strong chemical resistant coatings. Two components – resin and a hardener – make up what we know as "epoxy".
They're usually combined with polyaspartics or urethanes as the finish coat. From simple elegance to artsy expression in your flooring, survey the exciting world of color variations resulting from the use of embedded quartz or sand. Call Metrocrete, because our Epoxy Floors are used in a myriad of locations in Saint Louis, including in food and beverage facilities, residential garages, basements, commercial kitchens, offices, warehouses, laboratories, medical offices and in many more locations.

Saint Louis, MO
St. Louis Metro: 63116, 63109, 63118, 63139, 63108, 63115, 63111, 63112, 63104, 63110, 63113, 63106, 63107, 63147, 63120, 63103, 63136, 63101, 63102, 63123, 63143, 63105, 63137, 63117, 63119, 63125, 63130, 63114, 63121, 63122, 63124, 63126, 63127, 63128, 63129, 63131, 63132, 63133, 63134, 63135, 63138, 63140, 63141, 63144, 63146, 63155, 63150, 63160, 63164, 63167, 63171, 63180, 63182, 63190, 63195, 63196, 63197, 63198, 63199, 63145, 63151, 63156, 63157, 63158, 63163, 63166, 63169, 63177, 63178, 63179, 63188
Save
Save
Save
Save
Save
Save
Save
Save
Save
Save
Save
Save
Save
Save
Save
States & Cities We Service

(click on state below to see cities)