Concrete & Epoxy Flooring
Experts


(314) 899-2040

Stained, stamped, epoxy or polished concrete floors - Call Us Today!

Discover how concrete & epoxy floors
can transform

 your home or business
CONCRETE FLOOR COVERINGS IN Springfield
Finding the ideal contractor may be difficult and can consume your time. But you're here now. We're committed to serving you with top quality concrete flooring products within your budget and timeline.
MAGNIFICENT CONCRETE PATTERNS
We have a glamorous selection of gorgeous concrete floors to choose from like rich Epoxy Floor Coatings, dazzling Polished Concrete, long lasting Concrete Resurfacing, and decorative stains applied with artistic care for stunning results.
CALL US NOW FROM ANY CITY IN Missouri
We are specialists in stained stamped, epoxy and polished concrete floors. Local and experienced experts in commercial/residential concrete floors. Book us in for a free quote to discuss your project.
We will match or exceed your budgetary and timing expectations, as well as your expected level of service and product quality. We're happy to make you this promise because we know our capabilities.
Polished Concrete
Flooring
Polished concrete flooring applications make use of the same grinding and sealing process as epoxy, but polishing concrete refines the cement so once sealed its finished in a gloss, semi-gloss or matte finish. The identical appearance to polished concrete flooring is achieved using a decorative concrete overlay, where the finish is more easily controlled and may better suit your timing.
Self-leveling concrete is used to create this type of flooring, which presents an upscale, faultless appearance, like those seen in galleries, museums and department stores. Concrete overlays are being used extensively, and you'll also see them in shopping malls. Color stains can be used on polished concrete floors, in natural green and brown natural tones and also in magentas, indigos and yellows. There are a number of color options.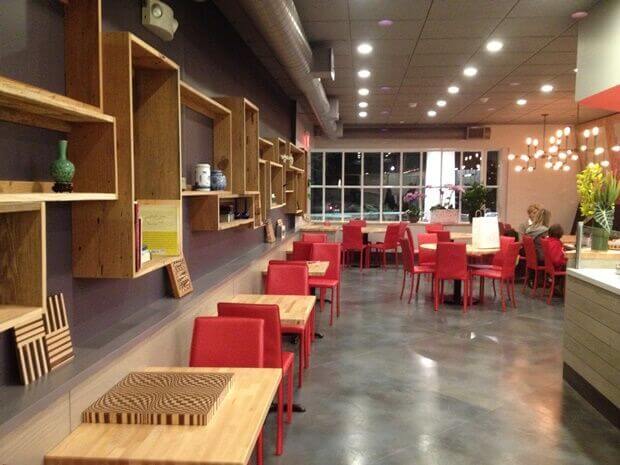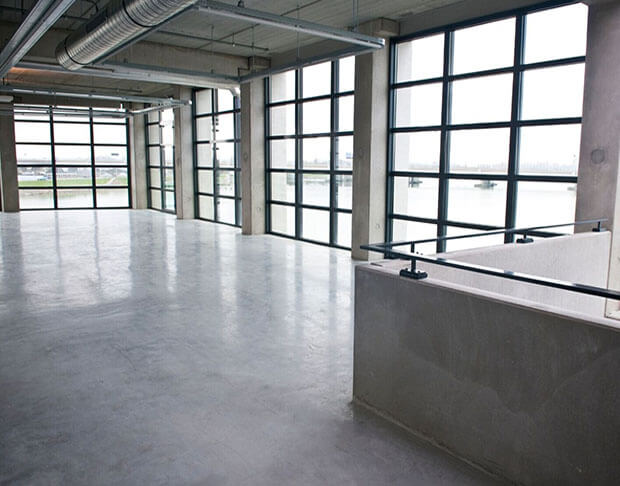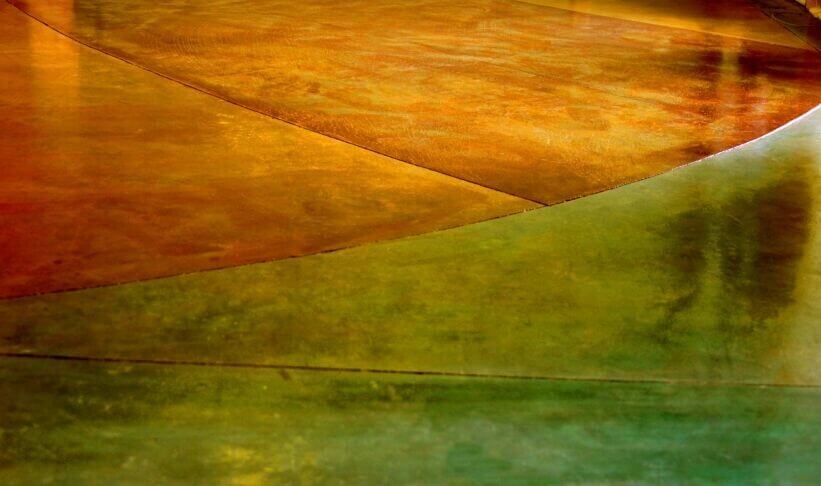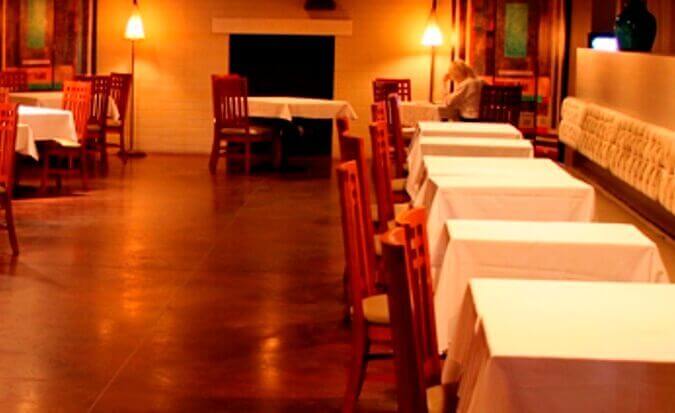 Stained Concrete 
Flooring
Stained concrete flooring is a low maintenance, yet very versatile type of flooring for designer's used in any kind of residential, retail or commercial usage. Two types of staining systems to choose from; acid stains or concrete dyes. Each resulting in divergent results depending on what you want to achieve. Colorizing with dyes or stains will enhance any concrete work such as polished concrete, decorative overlays, and grind and seal projects are enhanced.
Workers then apply sealant in epoxy or urethane for greater wear and tear. Architects will often call for a leathery look using acid stains in various earthy tones – then other color stains or dyes are introduced for additional visual interest of the floor's surface. More uniqueness can be created with shallow cuts resulting in any number of patterns, custom logos brick or mosaics. Then further colorized with stain or dyes.
Find out more about stained concrete flooring….
Stamped Concrete
Flooring
Stamped Concrete enhances flooring both interior and exterior. Many times, concrete stamping is applied on existing substrates, specifically on indoor or outdoor expanses. For example, a beautiful raised front porch in stamped concrete to resemble a slate flooring, leading to the same or coordinating interior hall floor design.
Stamped concrete presents a broad selection of colors combined with textures. The talented expert uses acidity and hardener which can produce a a unique and artistic area to upgrade your residence. Stamped concrete patterns can resemble many types of rocks. The selection of styles and textures of stamped concrete may be imitation hardwood as cedar or pine in your favorite stain or color choice. Upgrading with stamped concrete becomes a more livable space with safe walkways around your home.
Read more about stamped concrete flooring….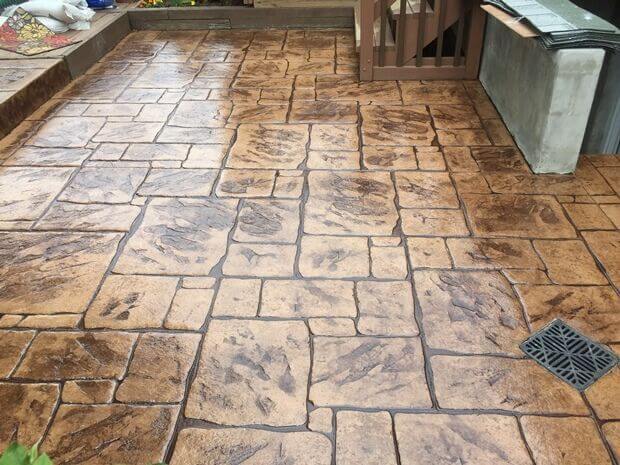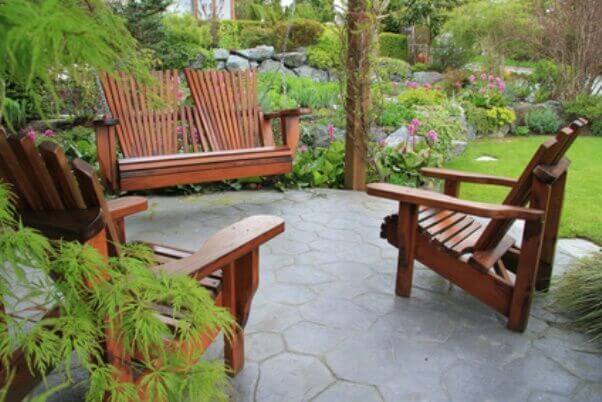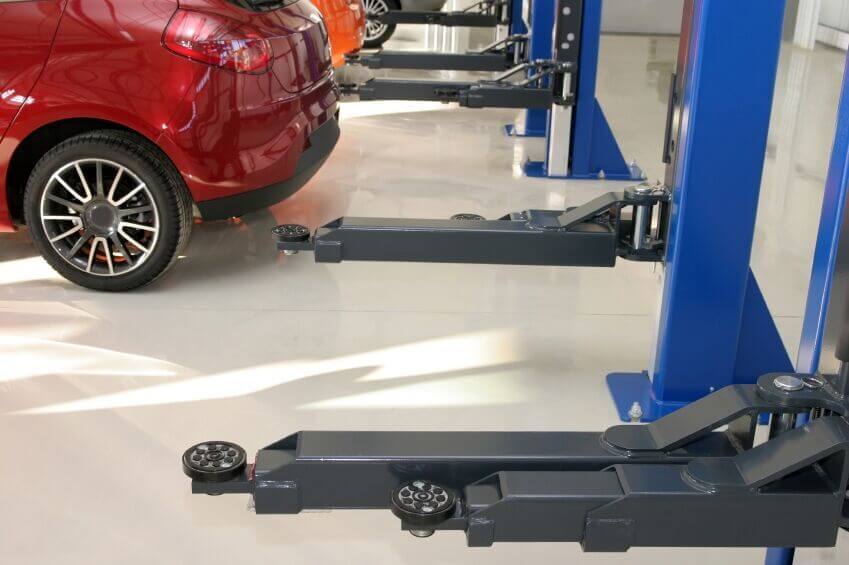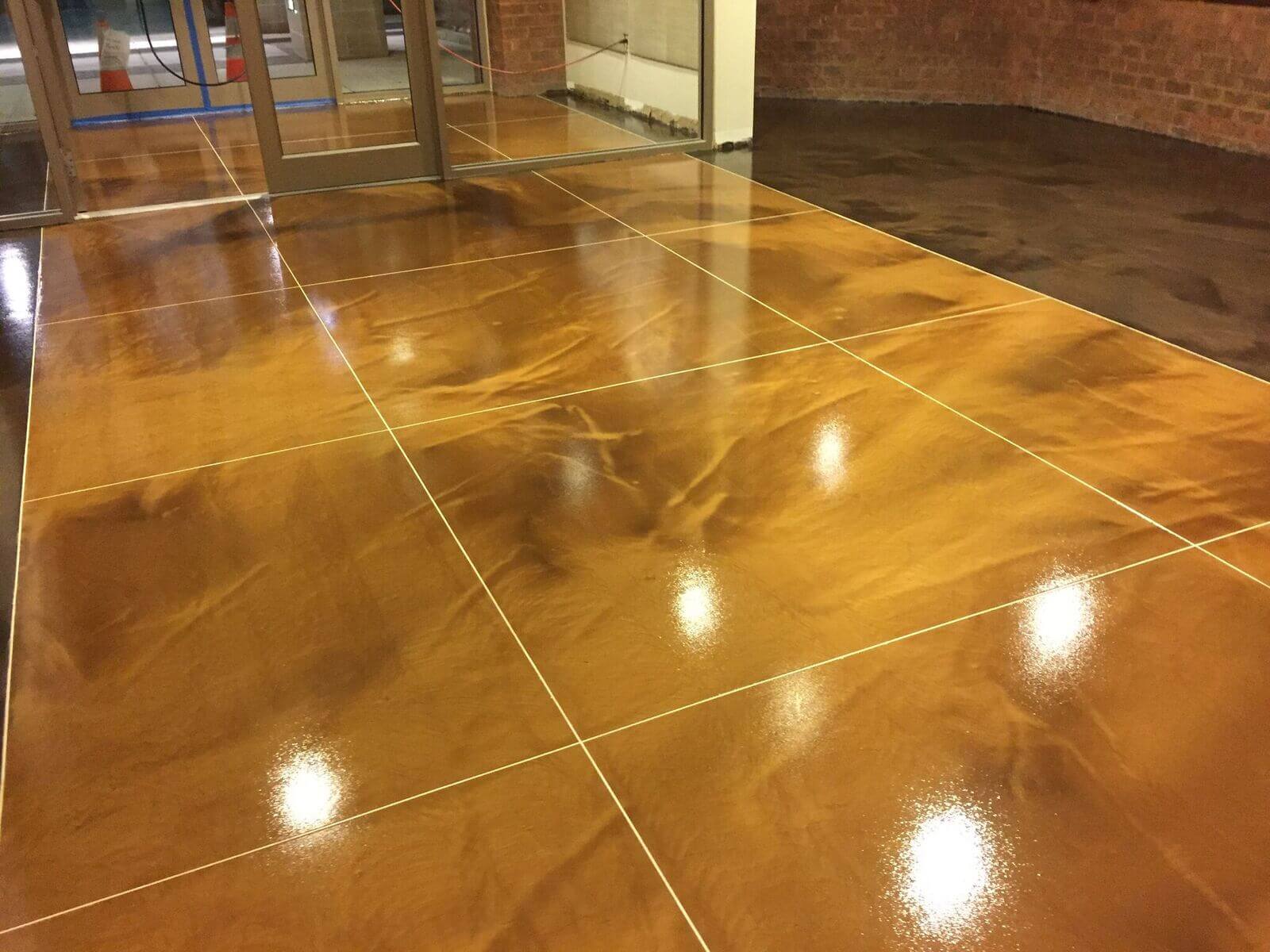 Epoxy floor solutions include coatings and paints, offering not just a beautiful floor, but sustained protection of all types of concrete substrate floor areas. We're local to you in Springfield so just give us a call. If you're looking for supple beauty – or trying for an artistic look for your floors, survey the exciting world of magnificent color options created through the use of sand, quartz and color chips. Epoxy Floors are used in every conceivable flooring application in Springfield.
Including in showrooms and retail stores, basements, warehouses, dog kennels, residential garages, laboratories and so much more we can't name but a small sample of locations! Epoxy flooring, as an engineered product, range from very thin paints to heavy-duty chemical resistant coatings. What we know as "epoxy" is a two part – resin and hardener – system, used with polyaspartics or urethanes as the top coat.

Springfield, MO
Greene County: 63366, 63368
Save
Save
Save
Save
Save
Save
Save
Save
Save
Save
Save
Save
Save
Save
Save
States & Cities We Service

(click on state below to see cities)