Concrete & Epoxy Flooring
Experts


(314) 899-2040

Stained, stamped, epoxy or polished concrete floors - Call Us Today!

Discover how concrete & epoxy floors
can transform

 your home or business
TOTAL SATISFACTION GUARANTEE
We promise to trump your timeline and budget constraints, as well as your expectations when it comes to product quality and service. We're confident in our abilities that's how we can make our promise.
CONCRETE FLOOR STYLES IN Saint Joseph
Searching out the right contractor for a job is often challenging and can waste a lot of your time. Thank you for finding us. We're committed to quality concrete flooring projects that are on time and on budget.
CALL US TODAY FOR SERVICE IN Missouri
We are experts in epoxy, polished, stained & stamped concrete floors. Proven local track record in residential and commercial concrete flooring. Book in Metrocrete for a free quote & to review your project!
DECORATIVE CONCRETE CONTRACTORS
Choose from a wide range of concrete flooring options such as elegant Epoxy Floor Coatings, low to high gloss Polished Concrete, Concrete Resurfacing, and beautifully applied decorative stains – for a beautiful floor.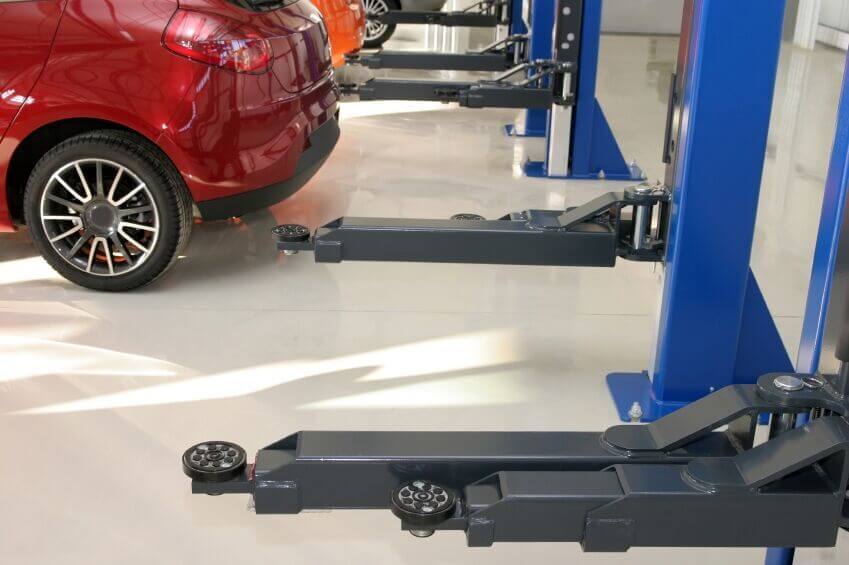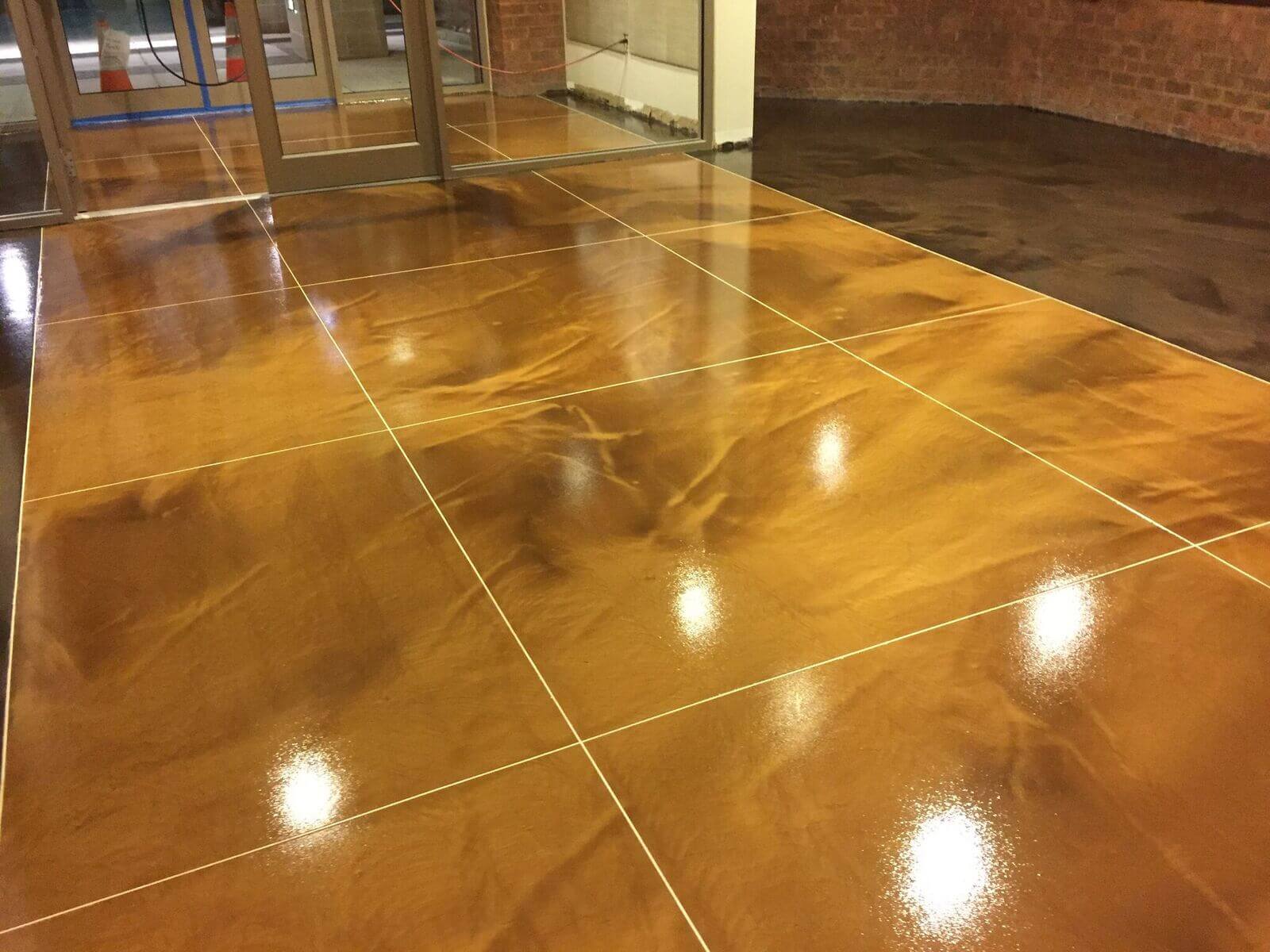 Epoxy floor covering solutions include paints and coatings, resulting in not just an artistically pleasing floor, but enduring protection of your concrete floor areas. Don't hesitate to call us anytime. We're in Saint Ann. Epoxy flooring systems run the gamut from very durable paints to thick stratified layers of chemical resistant coatings.
A hardening agent, when combined with a resin make up epoxy. It's most often paired with polyaspartics or urethanes as the top surface. For a decorative and stylish – or dazzling – flooring solution, consider the wide range of visual effects in color and texture through the addition of sand, quartz or color. At Metrocrete in Saint Joesph, Epoxy Foors are our core business and our floors can be found in showrooms and retail stores, basements, warehouses, dog kennels, residential garages, laboratories and so much more we can't name but a small sample of locations!
Polished Concrete
Flooring
A polished concrete flooring application will utilize the identical sand and seal procedure as epoxy flooring. But polishing the concrete literally smooths it so that once sealant is applied, it becomes a smooth glossy, matte or semi gloss surface. Color dyes may be added to polished concrete floors, in calming green and brown shades found in nature and also in reds, blues and yellows. A huge variety of options are available.
A similar appearance to polished concrete can be accomplished by using decorative concrete overlays, which have a more easily controlled finish in an application. This type of process requires the use of self-leveling concrete which offers an uninterrupted, elegantly flawless surface, frequently found in galleries, showrooms, and museums You can also find decorative concrete overlays in restaurants because they're fast and easy to install with little down time.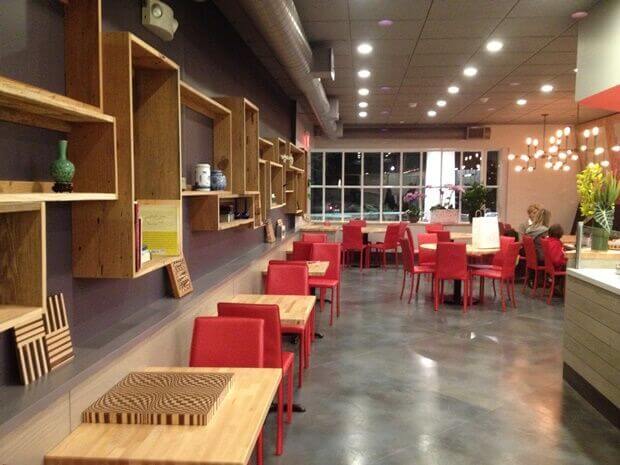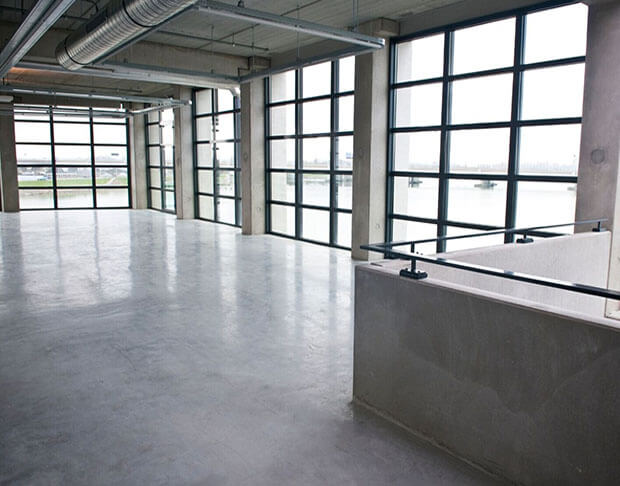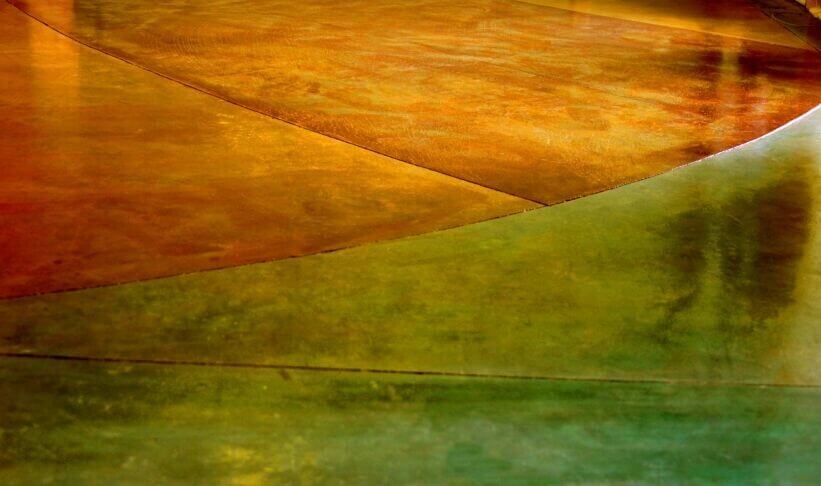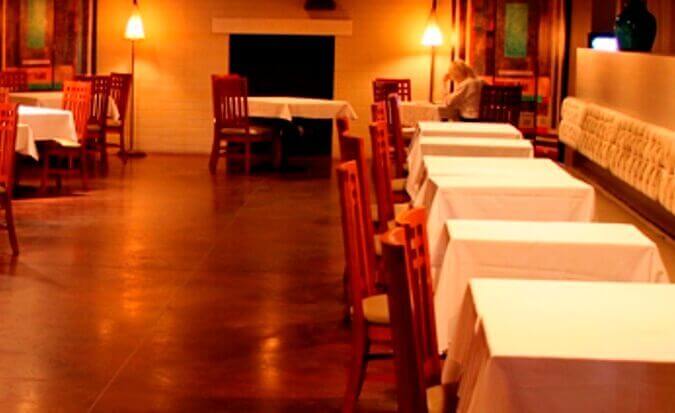 Stained Concrete 
Flooring
Staining concrete floors results in a beautiful, one of a kind flooring surface that is perfect for commercial and industrial applications as well as in retail and corporate offices and in restaurants. Choose from two types of colorization methods. Concrete dyes or acids which each offer a distinctly different final appearance. depending on your goals. Contractors will frequently create a leather look using acid staining.
Then other color stains or dyes are introduced for additional possibilities. A large floor area can can become more interesting with the application of company logos, or brand images. Then they can be more colors can be added. Colorizing dyes and stains are used to enhance any concrete work – polished concrete, decorative overlays, and even grind and seal projects. Experts then apply epoxy or urethane sealers for more protection.
Find out more about stained concrete flooring….
Stamped Concrete
Flooring
Stamped Concrete accents flooring with colorful designs. Most often, it's added as a separate layer over cracked concrete, to cover interior floors or outdoor spaces like basement floors, kitchen and dining areas, and even hallways and main living areas. Outside, patios, driveways, walkways and decks are the most common.
Stamped concrete patterns can resemble many types of rocks. An assortment of styles and colors of for example, slate, stone, brick, wood and even seamless granite. Upgrading to stamped concrete elevates the appearance of the interior and exterior of your living space. Stamped concrete presents an extremely wide gamut of textures and colors. The artful eye of the contractor adds acidity and hardener which can produce a a product you will be proud to own.
Read more about stamped concrete flooring….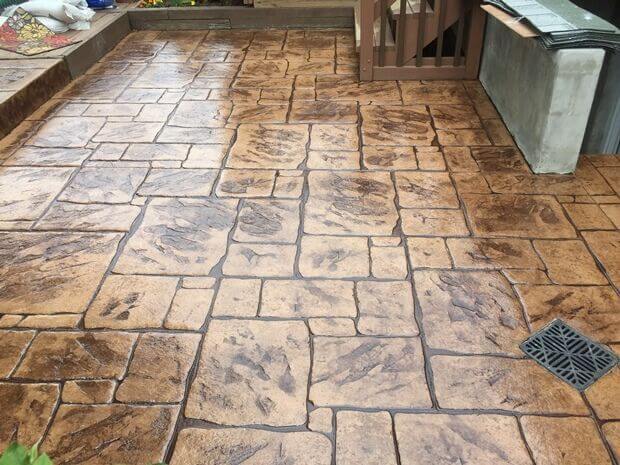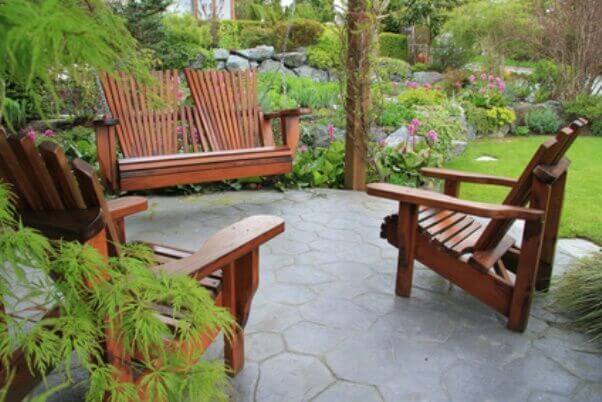 Saint Joseph, MO
Buchanan County County: 64506, 64501, 64503, 64507, 64505, 64504, 64502, 64508
Save
Save
Save
Save
Save
Save
Save
Save
Save
Save
Save
Save
Save
Save
Save
States & Cities We Service

(click on state below to see cities)