Concrete & Epoxy Flooring
Experts


(314) 899-2040

Stained, stamped, epoxy or polished concrete floors - Call Us Today!

Discover how concrete & epoxy floors
can transform

 your home or business
We promise to match or surpass your time line and budget constraints, as well as your expectations in terms of service and quality of craftsmanship. We make this promise with confidence.
CONCRETE FLOOR COATINGS IN Kansas City
Finding the right contractor for a job could be challenging and can waste a lot of your time. Thank you for finding us. We're committed to quality concrete flooring projects that are on time and on budget.
CALL TODAY FOR AN ESTIMATE IN Missouri
We are specialists in stamped concrete floors, plus epoxy stained/stamped flooring. Proven local track record in residential and commercial concrete flooring. Book us in for a free quote to discuss your project.
DECORATIVE CONCRETE FINISHES
We have a variety of concrete flooring options including Epoxy Floor Coatings, high to low gloss Polished Concrete, better-than-new Concrete Resurfacing, and decorative stains using various artistic applications.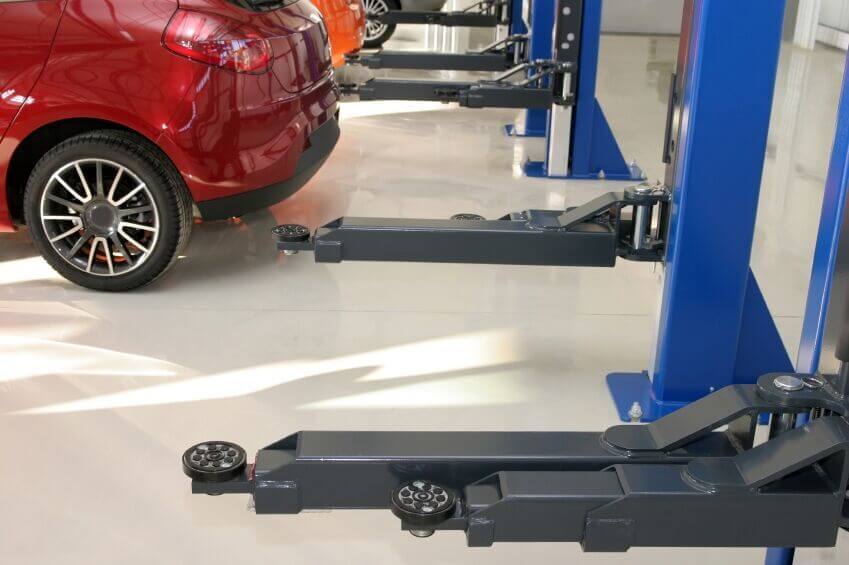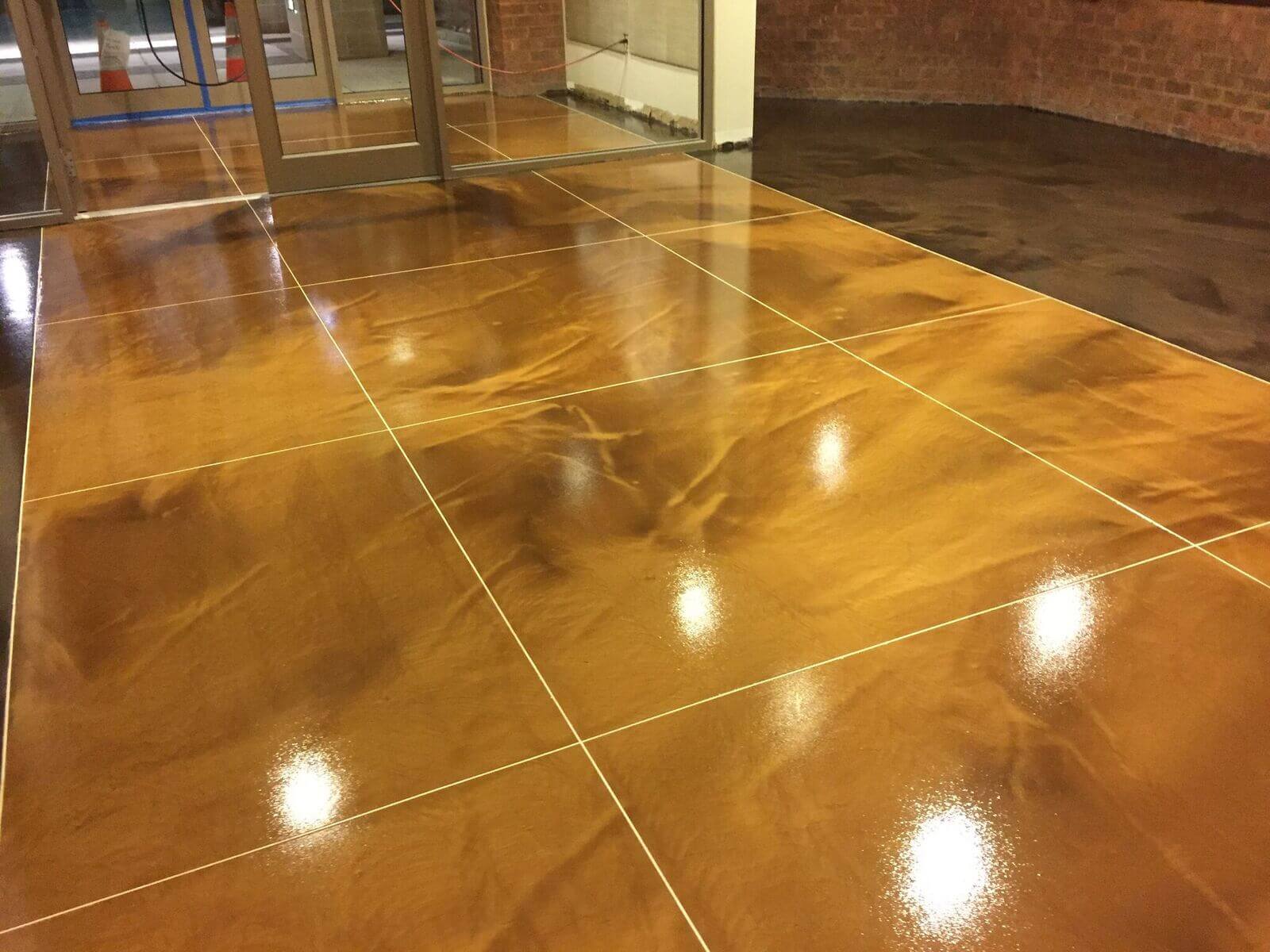 Epoxy floor material types are available as a coating or paint, providing not just a visually pleasing floor, but practically impenetrable protection for concrete floors and walkways. Engineered for strength and elegance. Call us in Kansas City. Whether you're looking for a dramatic and colorful flooring solution, or muted elegance, appraise the wide range of color and texture affects created by the addition of materials like sand and quartz.
Call Metrocrete, because our Epoxy Floors are used in a myriad of locations in Kansas City, including in loading docks, residential garages, basements, commercial kitchens, offices, warehouses, laboratories, medical offices and in many more locations. If there's a floor, it can be epoxy! Engineered epoxy flooring material options range from paints to very strong chemical resistant coatings. Two components – resin and a hardener – make up what we know as "epoxy". They're usually combined with polyaspartics or urethanes as the finish coat.
Polished Concrete
Flooring
Polished concrete floor applications utilize the same sand and seal technique as epoxy flooring. But polishing the concrete literally smooths it so that once sealant is applied, it becomes a smooth glossy, matte or semi gloss surface. Color enhancements can be added to polished concrete floors. They're available in calming green and brown natural tones along with magentas, indigos and yellows. There are a number of color options.
If you like the polished concrete look, a similar appearance can be accomplished using decorative concrete overlays, where the finish is more easily controllable in application and result. The concrete used in this procedure is self-leveling, and provides an exquisitely flawless surface area like those seen in banquet halls, showrooms and museums. You can find concrete overlays anywhere you see a large floor space – even a warehouse.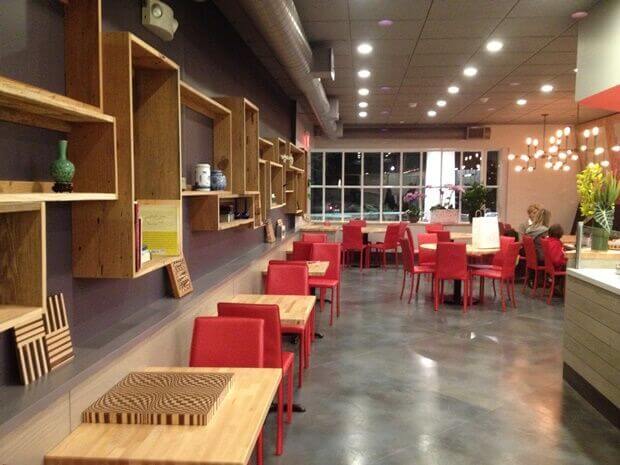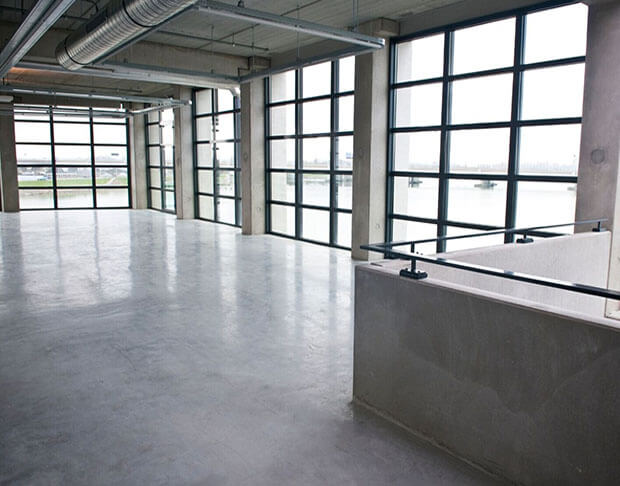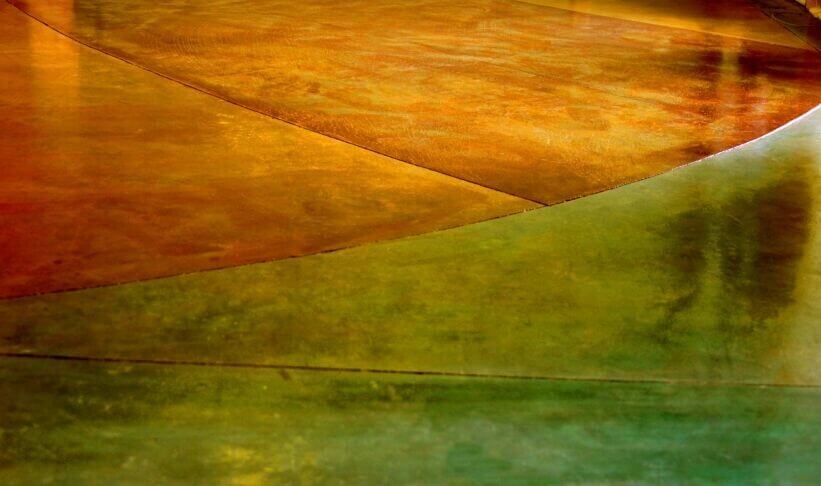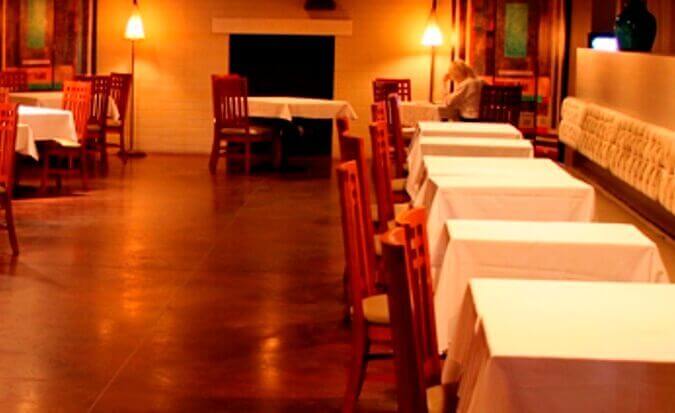 Stained Concrete 
Flooring
Stained concrete flooring is an attractive, one of a kind flooring surface which is ideal for residential use. Architects call for their use in modern, open concept or more traditional home styles. Homeowners will choose one of two color application methods, which can result in various unique looks. It depends what is appealing but both will offering a different finish dependent upon your goals.
Contractors can achieve a leathery, dark rich brown appearance with acid staining. And then stains or dyes are introduced for more visually pleasing options. More interest can be achieved with expert cuts into the concrete to create any number of patterns, custom logos brick or mosaics. Then more colors can be added. Dyes and staining will beautify other types of concrete like decorative overlays, polished concrete or even grind and seal projects. Experts then apply epoxies or urethane sealant for added strength and protection.
Find out more about stained concrete flooring….
Stamped Concrete
Flooring
Stamped Concrete enhances flooring both interior and exterior. More often than not, it's poured on new concrete, and particularly on exterior concrete expanses like back yard walkways including the deck surrounding a pool. The texture could provide a non-slip surface for the area. Stamped concrete encompasses an unlimited collection of choices in color and texture.
The masterful pro combines powder pigment to create interesting combinations to make a striking impression of the stamped concrete. Styles in stamped concrete combined with textures are vast. A collection of styles and types of stamped concrete of imitation hardwood as cedar or pine in your favorite stain or color choice. Adding stamped concrete it transforms your living space into a more luxurious environment.
Read more about stamped concrete flooring….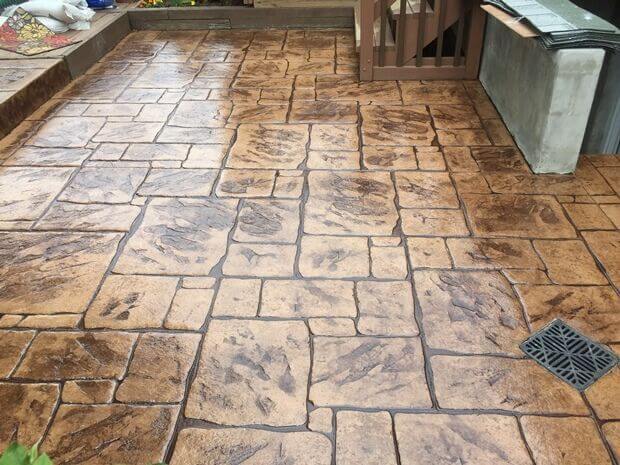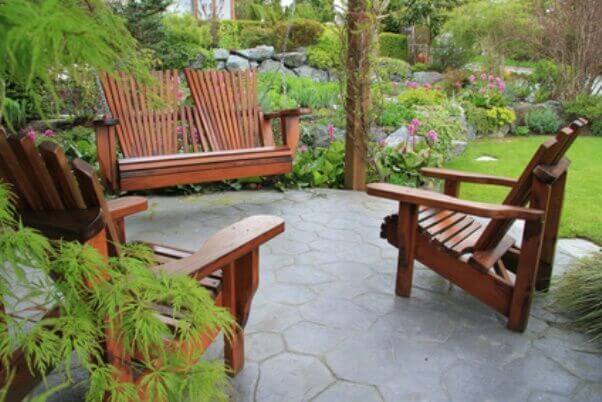 Kansas City, MO
Jackson County:
64114, 64118, 64134, 64155, 64131, 64151, 64130, 64119, 64127, 64133, 64111, 64157, 64110, 64117, 64132, 64138, 64124, 64113, 64128, 64116, 64123, 64137, 64109, 64129, 64154, 64112, 64106, 64152, 64108, 64126, 64145, 64156, 64153, 64158, 64105, 64136, 64125, 64139, 64146, 64147, 64101, 64120, 64149, 64163, 64012, 64030, 64052, 64052, 64053, 64055, 64064, 64068, 64079, 64081, 64082, 64102, 64150, 64161, 64164, 64165, 64166, 64167, 64172, 64192, 64144, 64162, 64170, 64180, 64183, 64185, 64187, 64193, 64194, 64197, 64198, 64944, 64999, 64121, 64141, 64148, 64168, 64171, 64179, 64188, 64190, 64191, 64195, 64196, 64199
Save
Save
Save
Save
Save
Save
Save
Save
Save
Save
Save
Save
Save
Save
Save
States & Cities We Service

(click on state below to see cities)