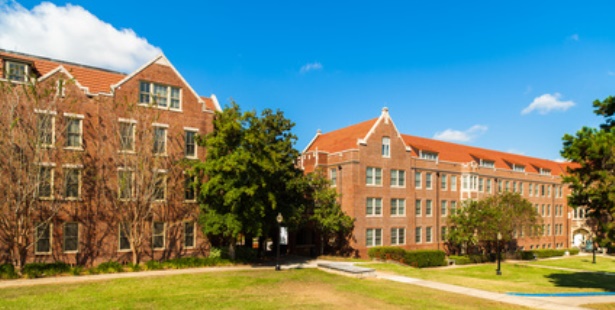 Oertel Engels Concrete Design renovated water-damaged floors at LoveJoy Lofts in Washington DC. They applied a decorative metallic epoxy floor coating as the finish.
In 2004, the property owners of LoveJoy Lofts converted the building to condo-style lofts. The property offers over 50 units ranging in size from 800 to 1,300 SF, and they sell for approximately $490 per square foot according to Zillow.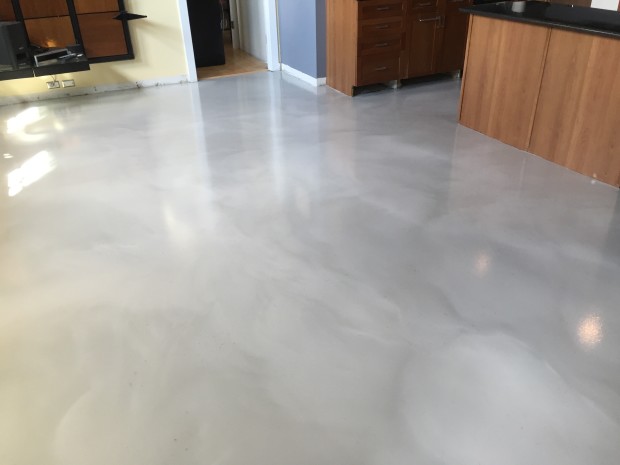 Epoxy Flooring Details
Contractor: Oertel Engels Concrete Design, Ellicott City, Maryland. Contact (410) 461-9445
Project: School building converted into condos – LoveJoy Lofts
Location: 440 12th Street NE, Washington DC 20002
Size: 700 Square Feet
Problem: Plumbing pipe in an upper unit burst and flooded the residential loft. Service Masters cleaned the water damage; however, their cleaning equipment damaged the decorative acid stain concrete floor.
Solution: Oertel Engles completed the floor restoration using concrete grinding and installation of self leveling underlayment cement. Final application of designer metallic epoxy sealed with high performance clear urethane.
Products: CMP AS-100 Primer, CMT 210 Self Leveling Concrete, National Polymers metallic epoxy and urethane.
Time to Complete – 1 week.
About Oertel Engels Concrete Design
Oertel Engels, based in Ellicott City, Maryland, is a concrete company in business for the past 40 years. In addition to new concrete, they specialize in floor grinding, polishing, overlays, acid staining and epoxy coatings.
Below is another example of Metallic Epoxy Flooring by OE Concrete Design.