Concrete Flooring
Experts


(410) 469-8577

Stained, stamped, epoxy or polished concrete floors - Call Us Today!

Discover how concrete & epoxy floors
can transform

 your home or business
ELEGANT CONCRETE CONCEPTS
We offer a broad range of concrete floor options like traffic resistant Epoxy Floor Coatings, high to low gloss Polished Concrete, high quality Concrete Resurfacing, and decorative stains applied with artistic care for stunning results.
CALL TODAY FOR AN ESTIMATE IN Maryland
We specialize in epoxy, polished, stained stamped concrete floors. We're the proven experts in residential and commercial concrete flooring applications. Schedule a free project estimate today!
TOTAL SATISFACTION GUARANTEE
We commit that we will trump your budget and timeline constraints, and what you expect in terms of craftsmanship and quality of service. We're confident in our service to you.
CONCRETE FLOOR STYLES IN Rockville
Locating the right contractor for a job can be challenging and can waste a lot of your time. We promise excellent customer service, quality products and installations that are on time and on budget.
Stamped Concrete
Flooring
Stamped Concrete accents flooring with colorful designs. Most often, it's added as a separate layer over old pitted and cracked concrete, on exterior areas and even interior, such as a beautiful raised front porch in stamped concrete to resemble a slate flooring, leading to the same or coordinating interior hall floor design.
An assortment of patterns are displayed for you to choose. The selection of styles and patterns may be sandstone or Ashler Stone that is randomly interlocking. Upgrading with stamped concrete creates a more pleasing and attractive element to your home. Stamped concrete brings an indefinite collection of choices in color and texture. The artful eye of the contractor adds an accent color or secondary color to form a texture to display a superb visual elegance.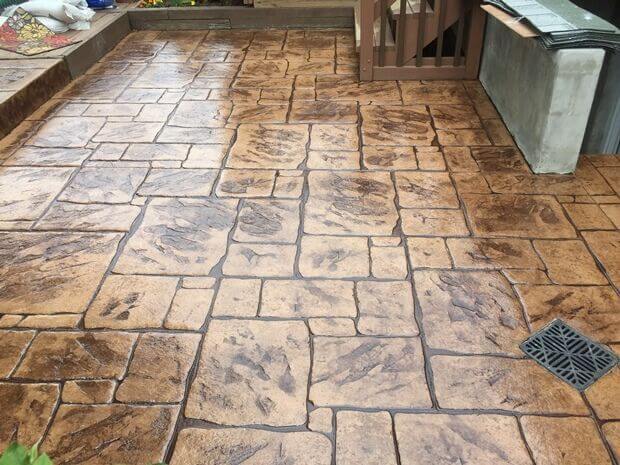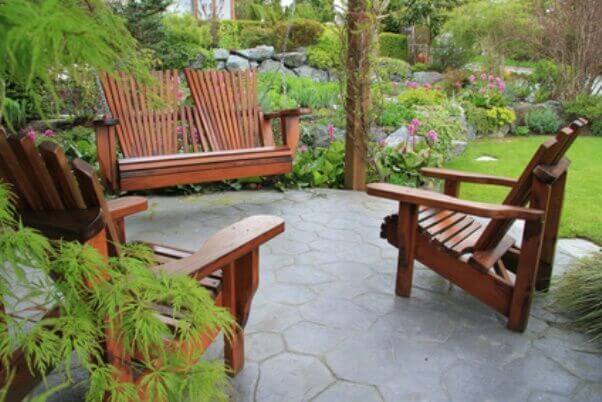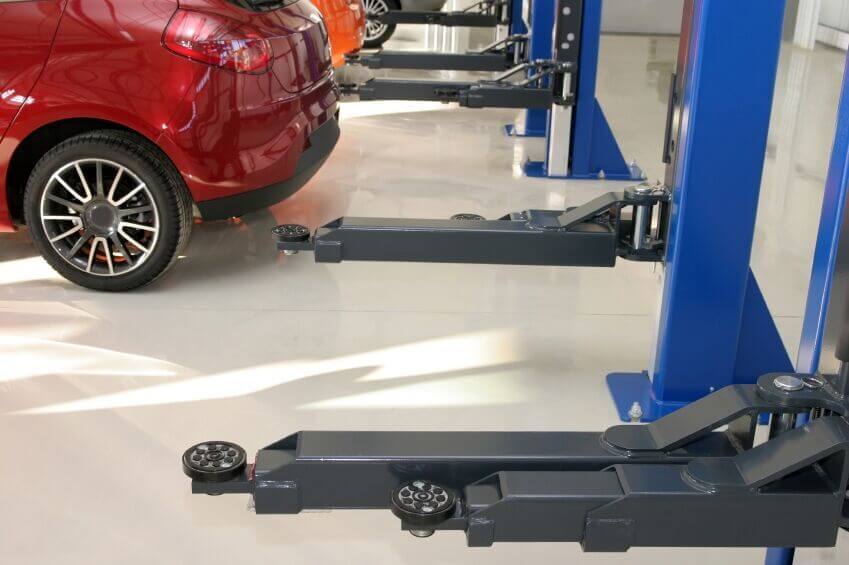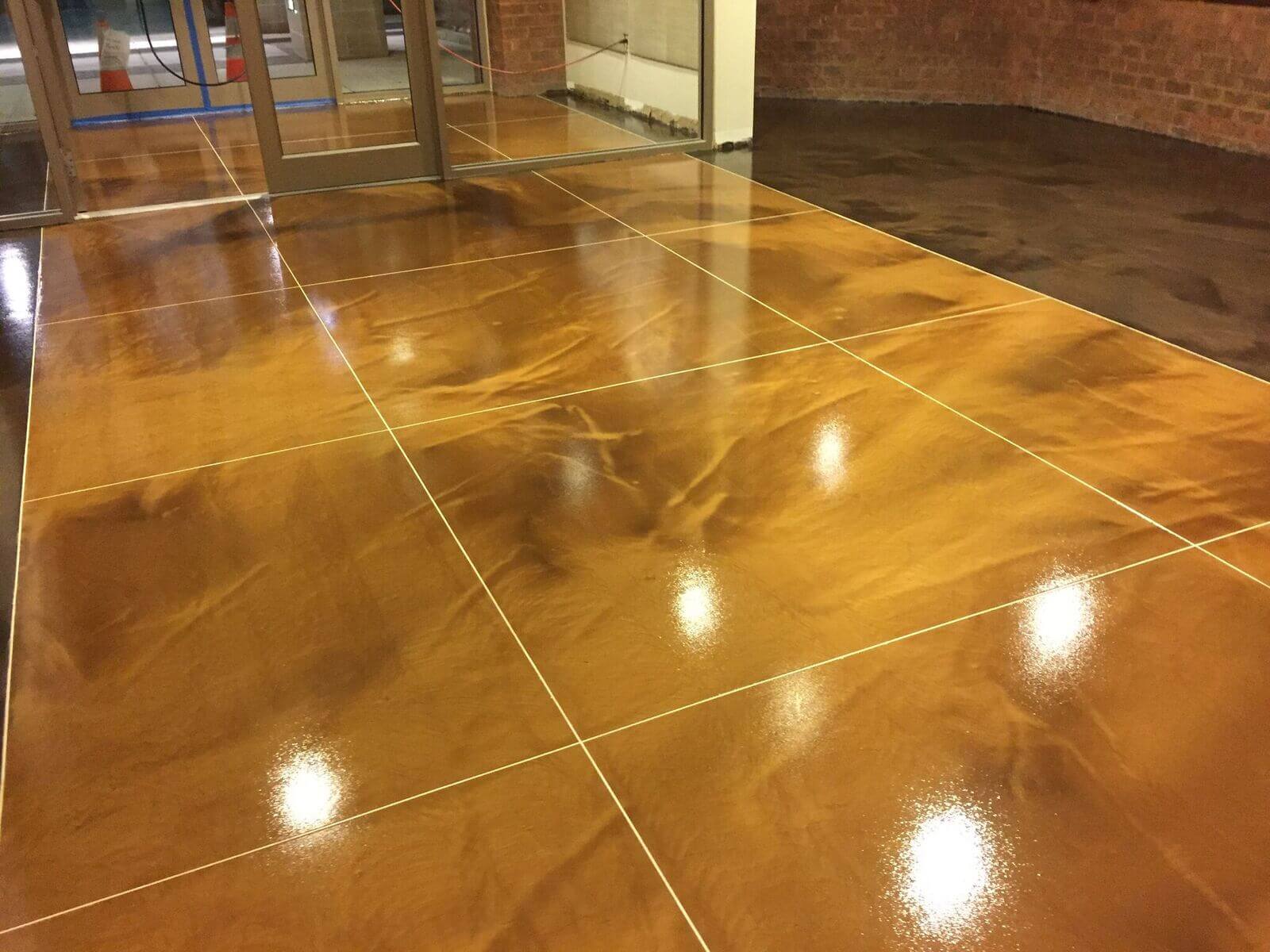 Epoxy flooring surface types are either a coating or a paint, providing not just a visually pleasing floor, but sustained protection of all types of concrete substrate floor areas. We're local to you in Rockville so just give us a call. Whether you're looking for simple elegance or brazen artistic expression in your flooring, survey the exciting world of colors and textures created by adding sand, colored quartz or color chips to the wet coat.
Epoxy Floors have a very broad range of applications in Rockville. Including in data centers, commercial kitchens, residential garages, basement floors, medical facilities, laboratories, warehouses, and this list doesn't cover but a tiny fraction of flooring possibilities. Engineered epoxy flooring options are made up of paint type products and very strong chemical resistant coatings. Two components – resin and a hardener – make up what we know as "epoxy". They're uually combined with urethanes or polyaspartics as a finish coat, or finished with only clear coat epoxy.
Polished Concrete
Flooring
Polished concrete floor applications share the same sand and seal procedure as epoxy floors. Polishing concrete hones it into a shiny, semi-shiny or matte finish. A similar appearance to polished concrete can be accomlished by using decorative concrete overlays, where the finish is more easily controllable in application and result.
The use of self-leveling concrete for this application, results in an area of a thousand square feet coverage, poured in an hour. Flooring like this can be seen in retailer shops. Concrete overlays are being used extensively, and you'll also see them in shopping malls. Color tints can be used on polished concrete floors, and applied in a variety of green and brown tones found in nature, along with reds, blues and yellows. A whole gamut of color possibilities.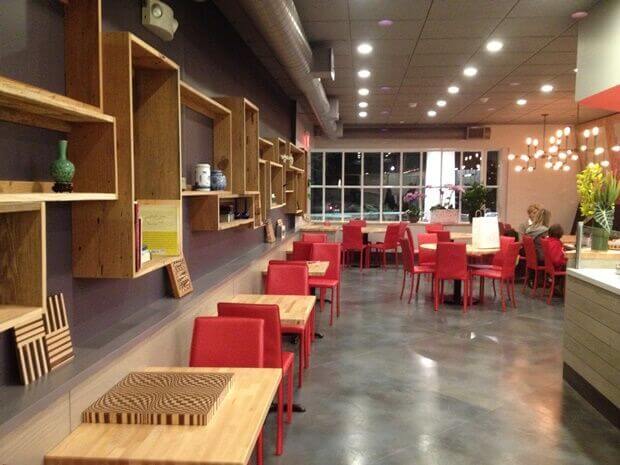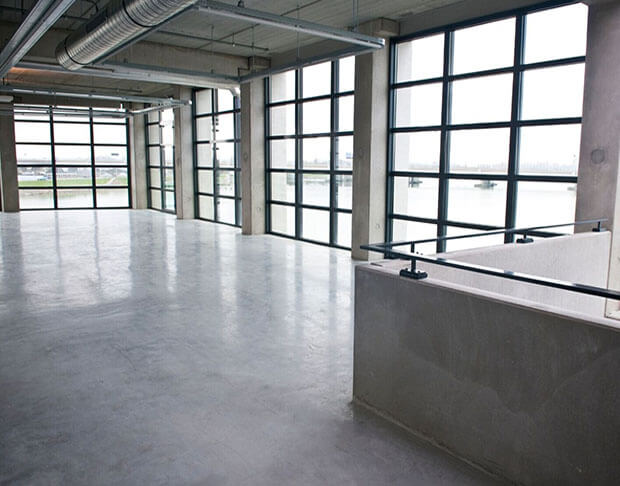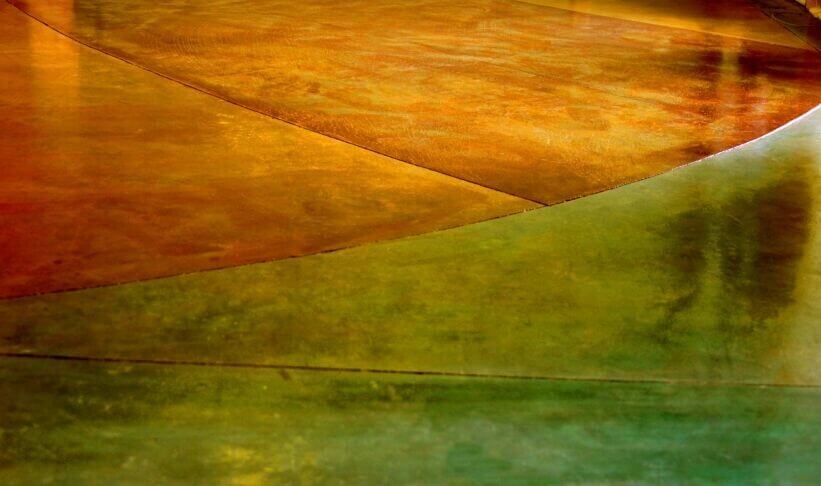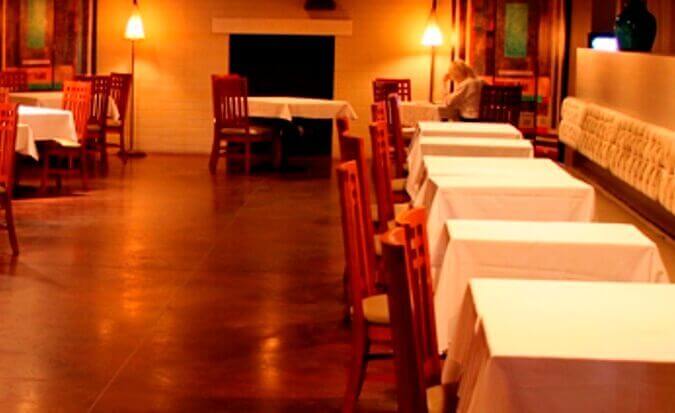 Stained Concrete 
Flooring
Stained concrete floors are versatile, low maintenance flooring that is becoming more mainstream for residential use. Architects call for their use in modern, open concept or more traditional home styles. Homeowners will choose one of two colorization systems; acid stains or concrete dyes. Both will resulting in divergent results depending on what you want to achieve. Designers will often want to achieve a leathery-like appearance to achieve a rich, upscale but earthy look.
Often other dyes or stains can be added for more embellishment of the appearance. Stylized designs can be cut into the floor to create any number of patterns, or custom tile looking borders. Then the surface is further stains or dyes can be applied. Colorizing with dyes or stains will enhance any concrete work such as decorative overlays, polished concrete and any grind and seal project, Floor technicians then apply additional sealers in epoxy or urethane for added strength and beauty.
Find out more about stained concrete flooring….

Rockville, MD
Montgomery County: 20850, 20851, 20852, 20854, 20853, 20855, 20877, 20857, 20847, 20848, 20849
Save
Save
Save
Save
Save
Save
Save
Save
Save
Save
Save
Save
Save
Save
Save
States & Cities We Service

(click on state below to see cities)