Concrete Flooring
Experts


(410) 469-8577

Stained, stamped, epoxy or polished concrete floors - Call Us Today!

Discover how concrete & epoxy floors
can transform

 your home or business
MAGNIFICENT CONCRETE PATTERNS
Select from a wide range of concrete floor choices like artistic Epoxy Floor Coatings, brilliant Polished Concrete, high quality Concrete Resurfacing, and beautifully applied decorative stains – for a beautiful floor.
CONCRETE FLOOR ARCHITECTURE IN Baltimore
Searching for a contractor could be a difficult task and takes a lot of time. We promise to meet – and probably exceed – your expectations in quality, timing and budget constraints.
TOTAL SATISFACTION GUARANTEE
We'll trump your budgetary and timing expectations, as well as what you may expect in terms of service and craftsmanship. We know our capabilities that's why we can make this promise.
CALL TODAY FOR AN ESTIMATE IN Maryland
We specialize in stained/stamped, epoxy & polished concrete floors. Proven local expertise in commercial and residential concrete flooring applications. Get Metrocrete out for a free estimate review your floor options.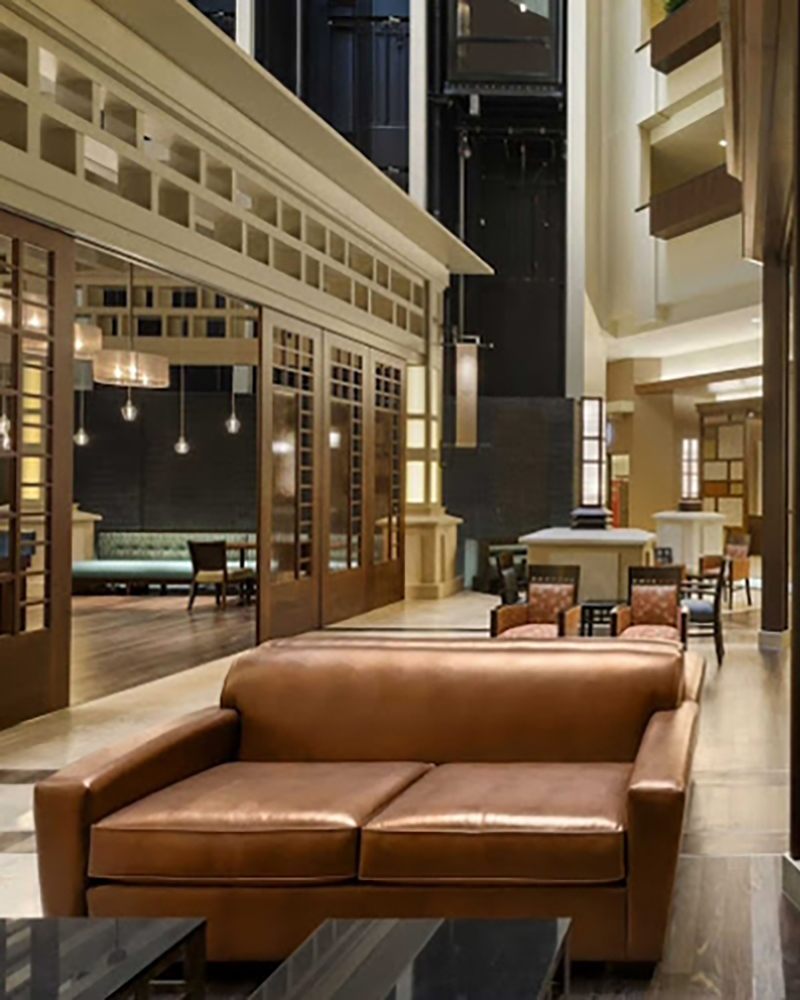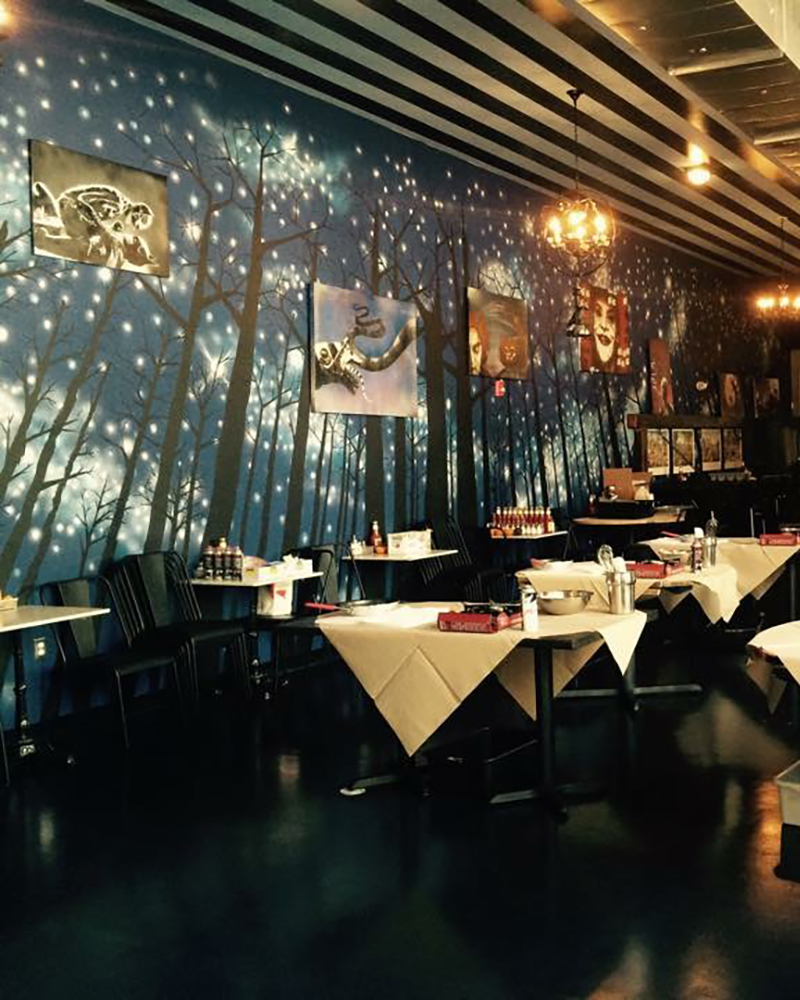 Epoxy flooring varieties are available as a coating or paint, resulting in not just a decorative floor, but lasting protection of concrete substrates – in both interior and exterior applications. Just call, since we're in Baltimore. You won't be disappointed. For very artistic and expressive flooring options, delve into the world of resplendent colors created by mixing in quartz, sand or pigments.
Epoxy Floors have a very broad range of applications in Baltimore. Including in data centers, commercial kitchens, residential garages, basement floors, medical facilities, laboratories, warehouses, and this list doesn't cover but a tiny fraction of flooring possibilities. Engineered epoxy flooring material options are made up of paint type products and heavyweight chemical resistant coatings. Epoxy is basically a resin and a hardener. It's most often used with urethanes or polyaspartics as the final finish. Or only epoxy clear coated.
Concrete floors that are polished use a similar grind and seal technique as epoxy flooring. But polishing it with gradually finer grit, smooths the cement into a shiny, semi shine or matte finish. The identical appearance to polished concrete flooring is achieved using a decorative concrete overlay, where the finish is more easily controlled and may better suit your timing. Once mixed, self-leveling concrete must be applied quickly, and results in an exquisitely flawless surface area like those seen in banquet halls, showrooms and museums.
You can find concrete overlays anywhere you see a large floor space – even a warehouse. Color enhancements can be used on polished concrete floors, in natural green and brown tones found in nature along with magentas, indigos and yellows. There are a number of color options.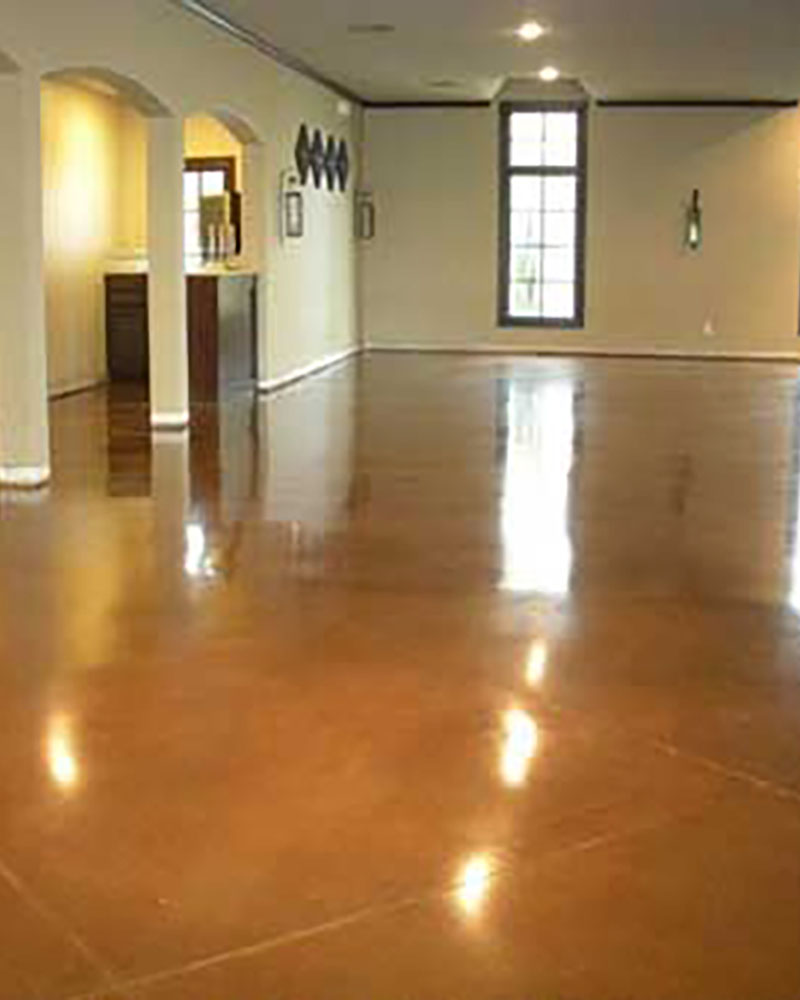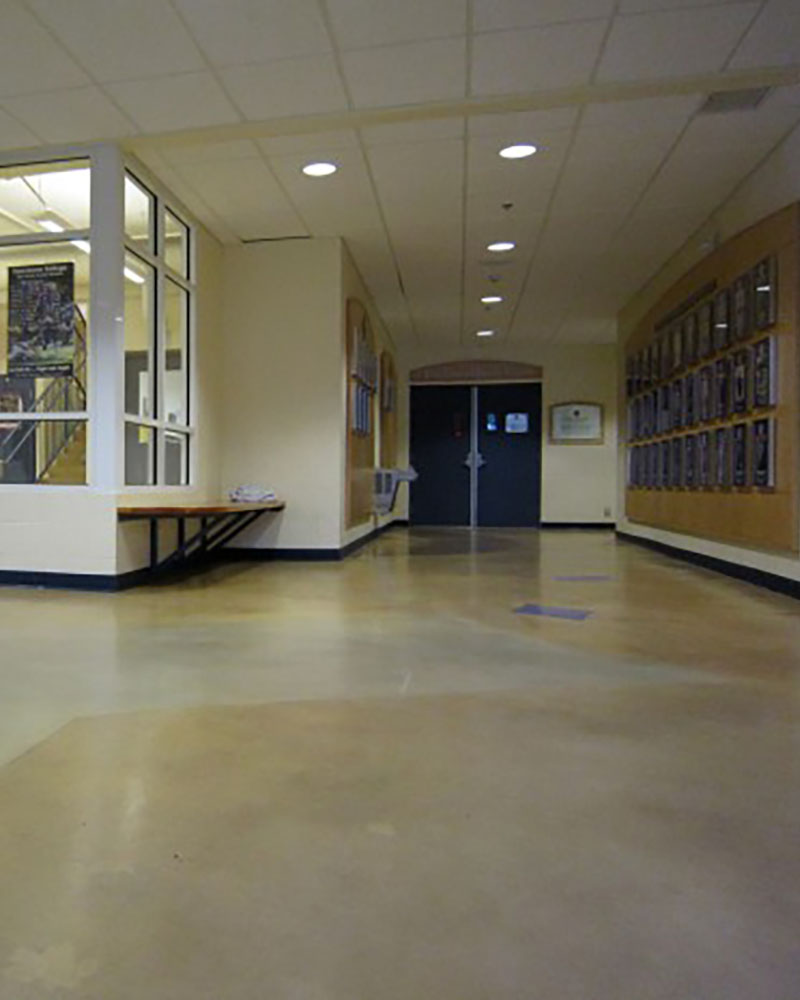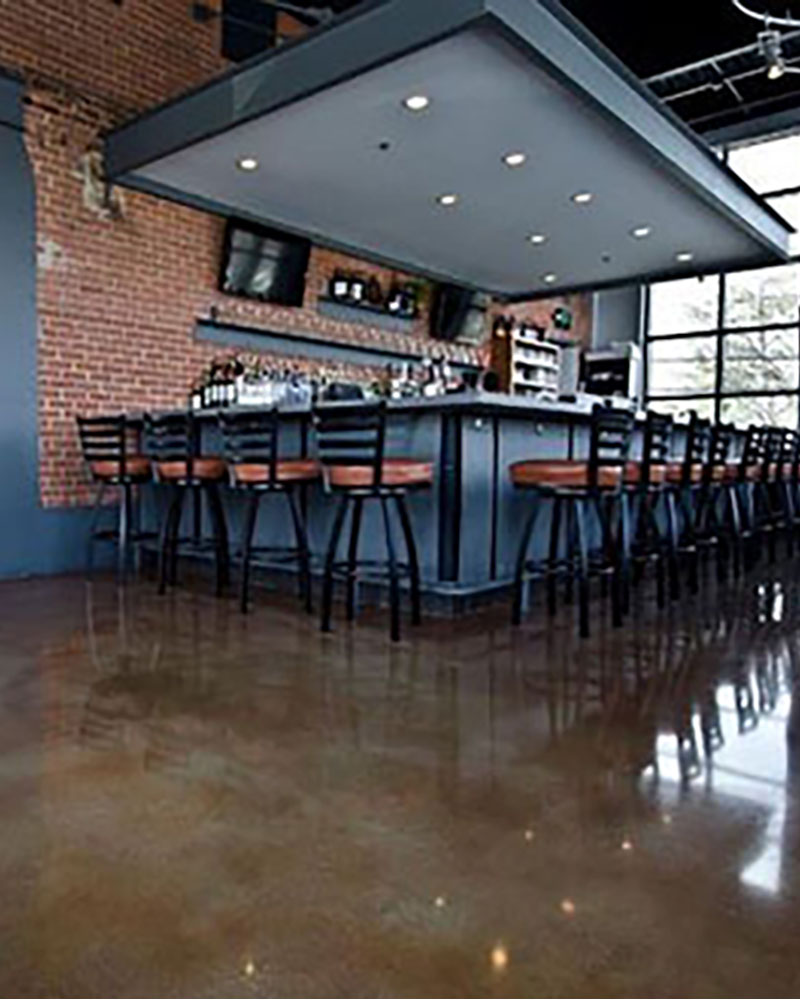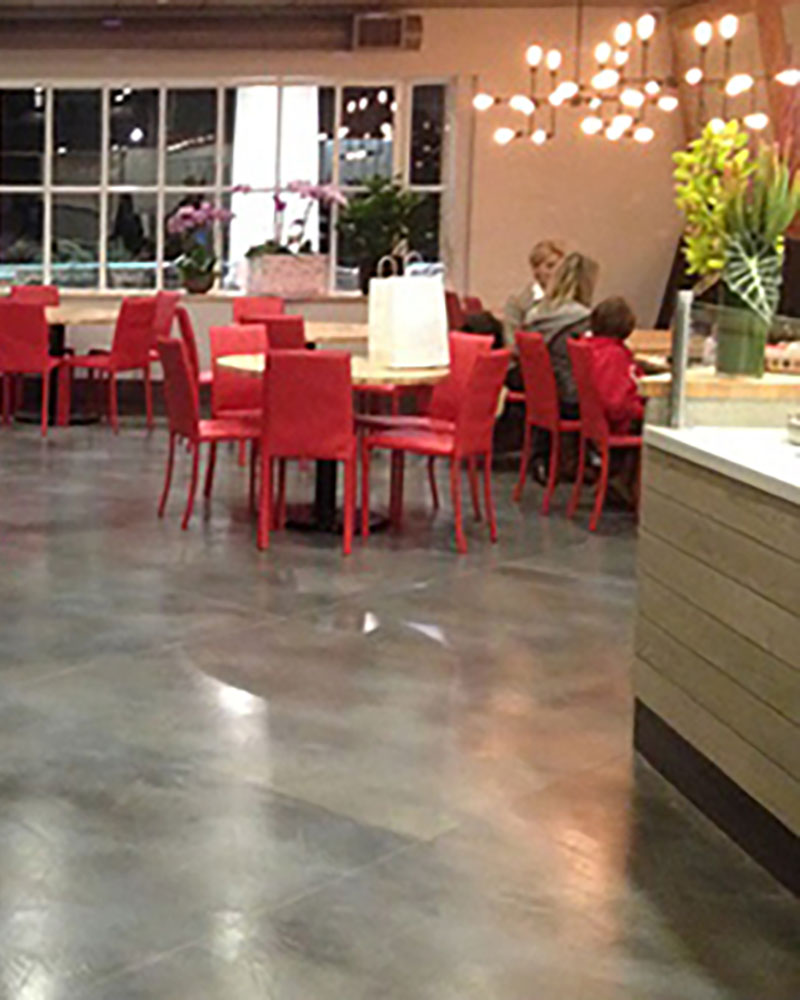 Stained Concrete 
Flooring
Stained concrete floors are one of a kind, elegant flooring surfaces which are ideal for any kind of residential, retail or commercial usage. Two types of colorization methods. Concrete dyes or acids which each produce different results dependent upon your goals. Any concrete work can be enhanced with stains and dyes like decorative overlays, polished concrete or even grind and seal projects. Experts then apply sealant in epoxy or urethane for added strength and protection.
Many property owners gravitate to the leather look found in some restaurants for a rich, earthy look. Sometimes dyes can be applied for further embellishment of the appearance. Stylized designs can be cut into the floor to create any variety of mosaics, bricks or custom tiles. Then the surface is stained in a contrasting color.
Stamped Concrete beautifies large areas of plain concrete. Frequently, it's utilized as an "overlay", over existing substrates, specifically on areas that would be used frequently like a beautiful raised front porch in stamped concrete to resemble a slate flooring, leading to the same or coordinating interior hall floor design. Textures and patterns in stamped concrete can resemble the real thing. Choose from a broad array of patterns offered, of for example, slate, stone, brick, wood and even seamless granite.
By adding stamped concrete, it creates a designer's touch to your living area, demonstrating pride of ownership. Stamped concrete brings an indefinite combination of textures and colors. The knowledgeable expert uses saw cuts and dyes which can result in spectacular designs and a unique and artistic area to upgrade your residence.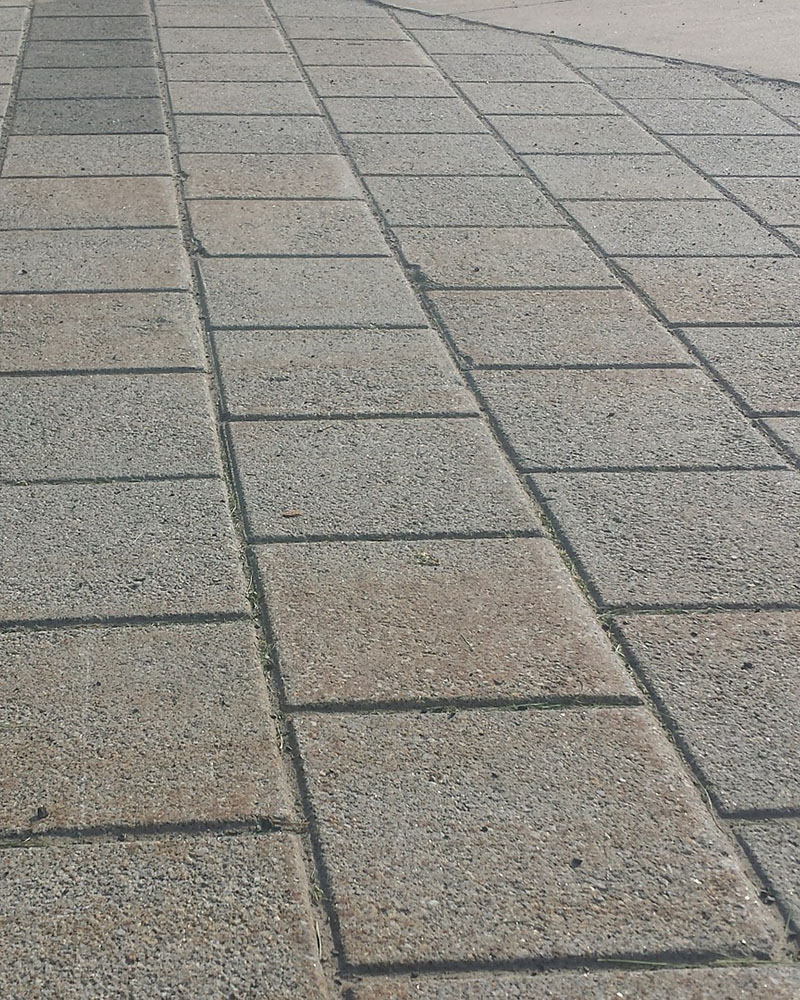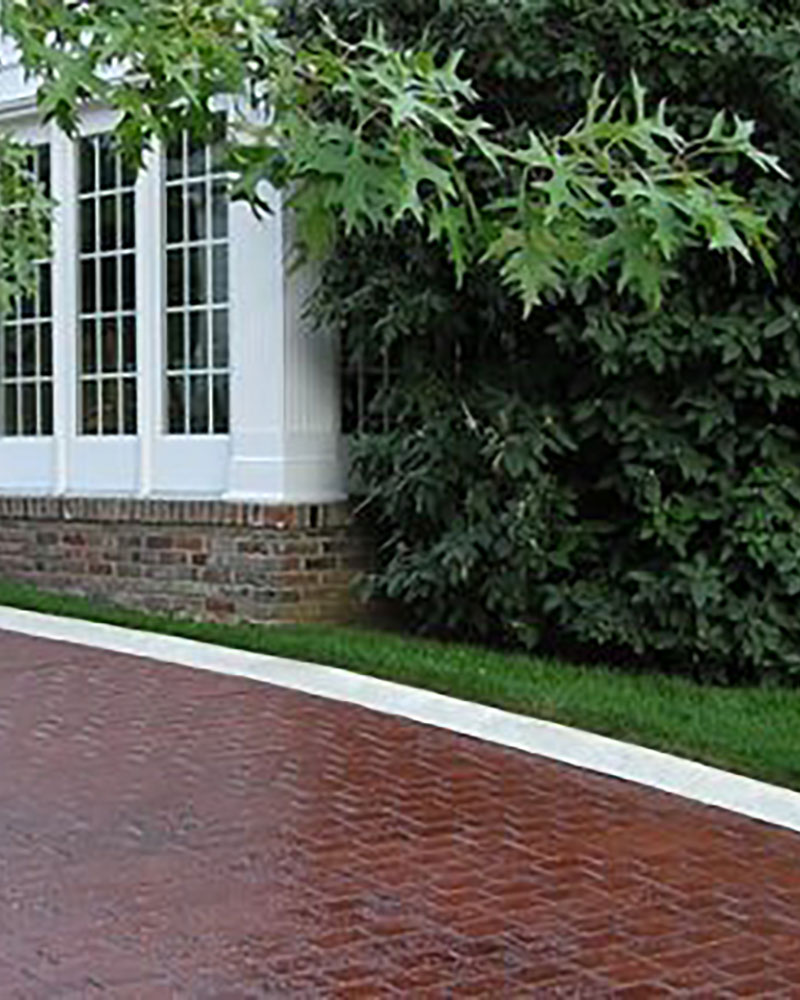 Baltimore, MD 21234

Baltimore County & Anne Arundel County areas: 21215, 21218, 21206, 21224, 21229, 21217, 21230, 21213, 21216, 21223, 21239, 21202, 21212, 21214, 21225, 21211, 21201, 21205, 21231, 21207, 21210, 21209, 21234, 21226, 21208, 21222, 21227, 21228, 21233, 21236, 21237, 21240, 21260, 21261, 21251, 21235, 21241, 21250, 21263, 21264, 21265, 21268, 21273, 21274, 21275, 21278, 21279, 21280, 21283, 21287, 21288, 21289, 21290, 21298, 21203, 21270, 21281, 21282, 21284, 21285, 21297

Save
States & Cities We Service

(click on state below to see cities)