Concrete & Epoxy Flooring
Experts


(502) 410-3368

Stained, stamped, epoxy or polished concrete floors - Call Us Today!

Discover how concrete & epoxy floors
can transform

 your home or business
We promise to match or exceed your installation time expectations, budget constraints, as well as what you may expect in terms of service and craftsmanship. We know our capabilities that's why we can make this promise.
CONCRETE FLOOR COATINGS IN Bowling Green
Finding the ideal contractor can be challenging and waste valuable time. But, you're in the right place now. We'll meet – and usually exceed your timing and budget expectations.
We are experienced specialists in epoxy, polished, stained stamped concrete floors. Established expertise in residential and commercial concrete flooring. Call Metrocrete for a free estimate!
DECORATIVE CONCRETE CONCEPTS
We have a variety of concrete flooring options including rich Epoxy Floor Coatings, radiant Polished Concrete, better-than-new Concrete Resurfacing, and superbly applied decorative stains – for a stunning floor.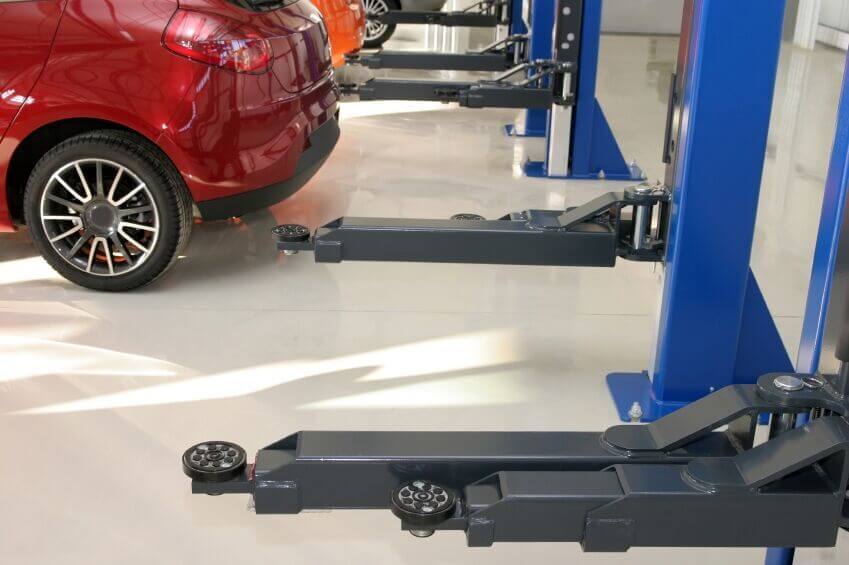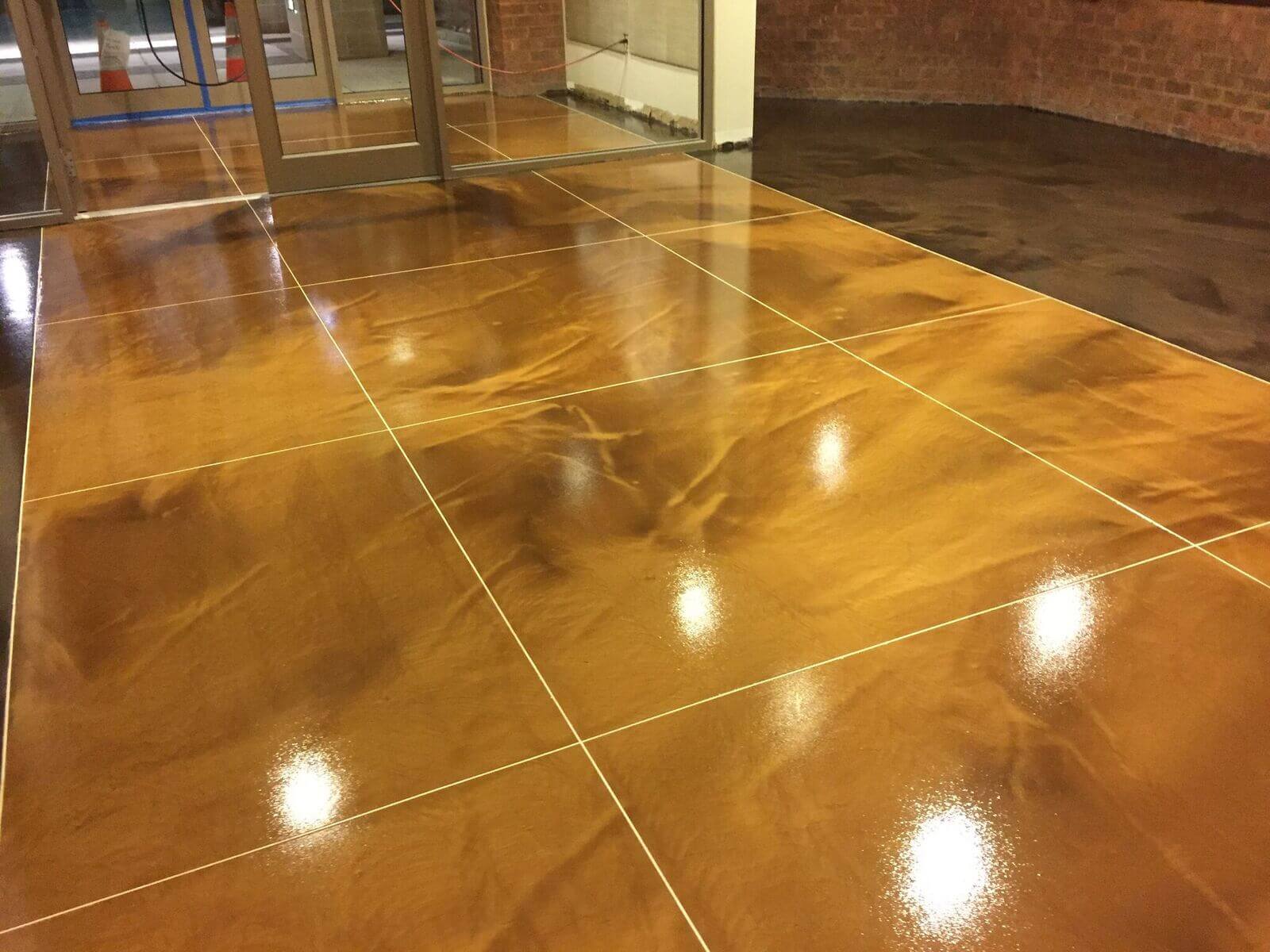 Epoxy floor types are made as coatings and paints, providing not just a visually graceful floor, but lasting protection of concrete substrates – in both interior and exterior applications. Just call, since we're in Bowling Green. You won't be disappointed. Engineered epoxy flooring material options run the gamut from very durable paints to thick and built up areas of chemical resistant coatings.
Epoxy, composed of a resin and a hardener is generally combined with urethanes or polyaspartics as a final top coat. Sometimes with just clear epoxy. From simple elegance to artsy expression in your flooring, explore the possibilities of colors and textures created by adding sand, colored quartz or color chips to the wet coat. Epoxy Floors installed by Metrocrete are found everywhere in Bowling Green, including in showrooms and retail stores, basements, warehouses, dog kennels, residential garages, laboratories and so much more we can't name but a small sample of locations!
Polished Concrete
Flooring
A polished concrete flooring application will make use of the same grind and seal technique as epoxy flooring. But polishing concrete refines the cement so once sealed its finished in a gloss, semi-gloss or matte finish. Color pigments may be used with polished concrete floors, and are available for application in a wide variety of green and brown tones found in nature, and in blues, reds and ochers. A whole rainbow of colors are available.
The same look as polished concrete flooring can be decorative overlays, which have a more controllable finish in application. Self-leveling concrete, used in this process, offers an elegant, yet seamless look, often seen in galleries and showrooms, banquet halls and retail stores. You can also find decorative concrete overlays in restaurants because they're fast and easy to install with little down time.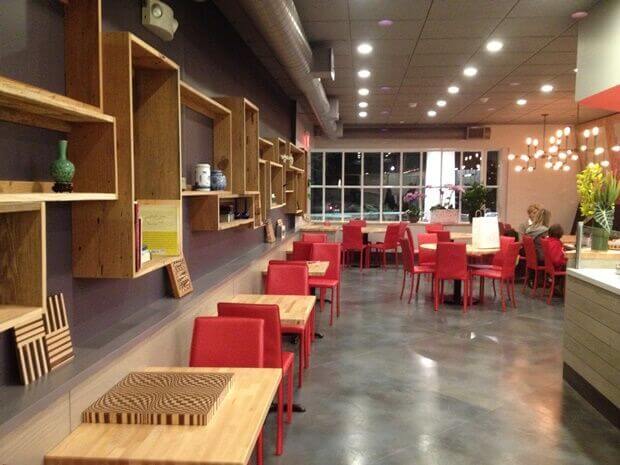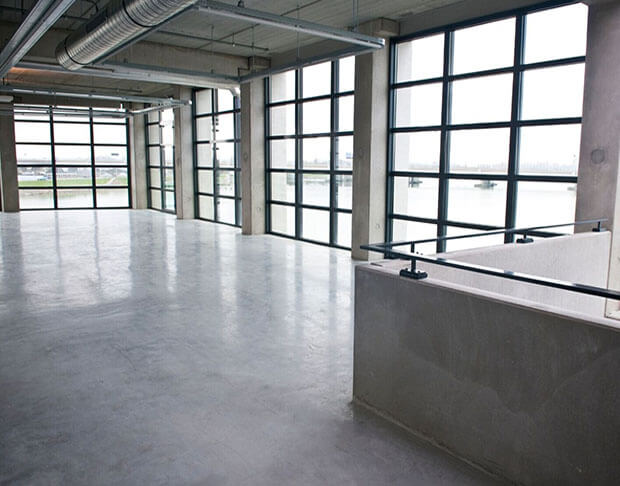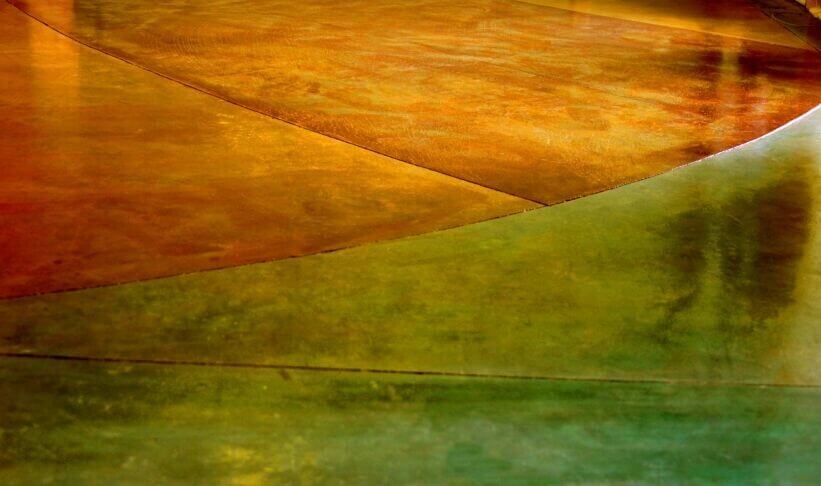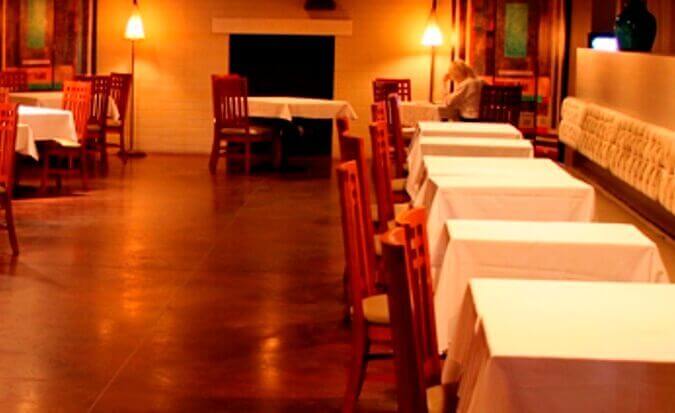 Stained Concrete 
Flooring
Stained concrete flooring surfaces are wonderfully different floors which are perfect for any residential or commercial application. Decision makers have two types of color applications; acid stain or concrete dyes. Each resulting in divergent results you'll be impressed with. colorization with dyes or stain embellishes any concrete floors like polished concrete, decorative overlays, and grind and seal projects.
Flooring specialists then layer on sealant in epoxy or urethane for greater protection. Architects will often call for a leathery look using acid stains in various earthy tones – then dyes or other stains could be introduced for more visual appeal of the floor. A large uninterrupted floor can be made more interesting with shallow cuts resulting in interesting floral, or stone patterns. Then they're stained in assorted colors.
Find out more about stained concrete flooring….
Stamped Concrete
Flooring
Stamped Concrete complements flooring indoors and outdoors. Many times, concrete stamping is applied on existing substrates, specifically on outdoor or indoor areas, upgrading basement floors, kitchen and dining areas, and even hallways and main living areas. Outside, patios, driveways, walkways and decks are the most common. Stamped concrete brings an indefinite choice of colors and levels of textures.
The talented craftsman mixes saw cuts and dyes which can result in spectacular designs and a striking impression of the stamped concrete. Styles in stamped concrete combined with textures are vast. Choose from a broad array of patterns offered, of natural stone slabs as well as seamless granite or limestone. By adding stamped concrete, it instantly increases the value of your home and property.
Read more about stamped concrete flooring….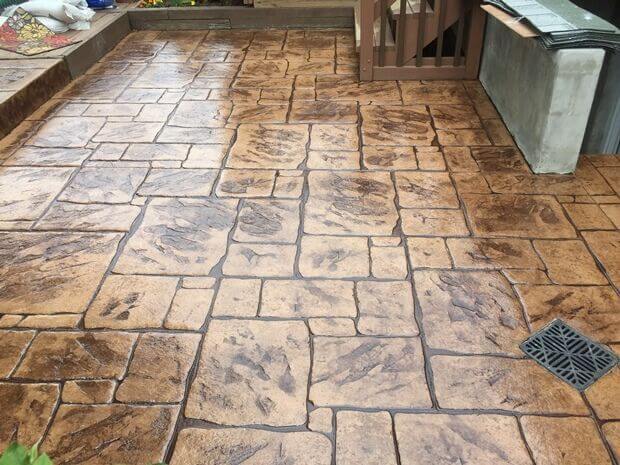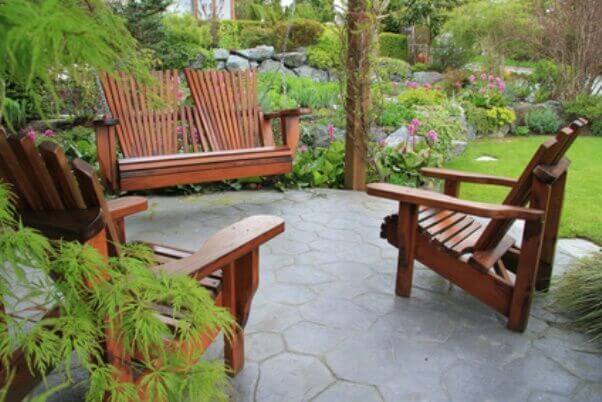 Bowling Green, MO
Warren County: 42101, 42104, 42103, 42122, 42102
Save
Save
Save
Save
Save
Save
Save
Save
Save
Save
Save
Save
Save
Save
Save
States & Cities We Service

(click on state below to see cities)