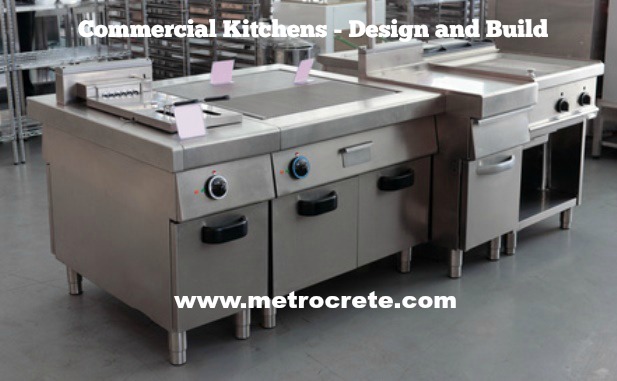 My goal here is to provide a comprehensive overview about designing and building commercial kitchens for restaurants, hotels, schools and any entity serving food and beverages.
The Information Below Includes Resources For the Following:
Design – Design Software, Layouts and Ideas
Commercial Kitchen Flooring Options – Epoxy, Urethane Cement, Concrete, Tile
Walls – FRP Panels, Tile, Paint
Exhaust Hoods – Great info, reports and products
Fire Protection – Fire Classes and Extinguisher Types
Refrigeration – Q & A resource & link to supplies
If you have a requirement, you can contact me directly. I can provide you with the appropriate contractors nationwide no matter the size. Call me, Ed Winslow at 203-762-1366,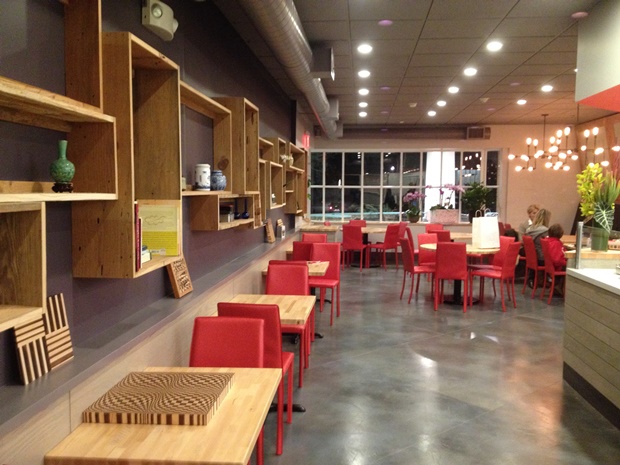 The idea for this blog started with a conversation with Parker Smith, the owner of Smith and Company Painting in McMinnville Oregon. Parker's business specializes in commercial painting and epoxy floor coatings from Portland – Salem Oregon. 
Parker and I were talking about the problems in commercial kitchens primarily with floors and walls.
Grease, citrus, alcohol, soda, harsh cleaners and abrasive foot traffic cause a host of issues with flooring. They can lead to expensive cleaning, mold and bacteria buildup that cause health issues, plus creating a safety risk due to a slippery surface.
As you read through, you'll find flooring are one of the most important considerations in commercial kitchens. Seamless, resinous floors are the best choice – commercial kitchen flooring epoxy specifically.
But did you know that an epoxy floor with quartz and non slip additive is preferable?
Epoxies with sand additives cause numerous problems. The big issue with sand additives is that when the epoxy slightly wears, the sand is exposed. When you clean with a mop, the hairs of the mop get caught on the sand due to the sharp edges of sand granulars. Now you have a big problem that will compound.
Quartz has round edges. When the epoxy wears, quartz with round edges are exposed. When you mop the floor, no problem. The hairs and strands from your mop will not get caught. Quartz is more expensive but is a big cost savings over time.
Once your kitchen is operating, you won't have the luxury of closing down to redo your floor. It's important to get it right the first time.
I hope you find the information here helpful.
Please contact us to add valuable information here. We'll gladly reference you as the source.
Commercial Kitchen Design and Software – Resources
Start with Design – The video below by Restaurant design company Projects A To Z is a restaurant space planning and software design company. The results they provide enable you to shop for equipment and supplies by model number to ensure you have what you need to get the best pricing. They also provide a tremendous amount of information you need to analyze your code requirements.
Commercial Kitchen Layout Styles
There are 3 typical layouts for commercial kitchens. There is the Island Style, Zone Style and Assembly Line Style
Island Style
This one places the equipment in the center. This includes the ovens and grills and related cooking units. All other functional parts of the kitchen are placed along the perimeter walls.
This style is ideal for large areas promoting easy communication.
Zone Style
The Zone Style is set up with all major equipment along the walls. Sections are installed in sequence with cooking equipment, prep, dishwashing and storage.
Assembly Line Layout
This is a layout for producing large quantities of food in a school and university cafeteria or restaurants with a limited menu such as sandwich or pizza shops.
In this layout, kitchen equipment is organized in a line with the food preparation area at one end and the service area at the other
Sample Layout
Photos Of Commercial Kitchens can be found on Pinterest – Click Here
Commercial Kitchen Flooring Options
Floors in a commercial kitchen take a serious beating like no other. Typically used every day, they are subject to constant abuse and expected to perform. When they don't, problems arise and problems cost money.
Just about any part of your kitchen can be fixed or replaced quickly, without interruption. Except your floor.
Considerations
Mold & Mildew Resistant – Restaurants need to be sanitary. Flooring should be seamless especially in commercial kitchens, food prep and areas where beverages are served. Cove moldings should be added around all perimeter walls. Resinous coatings should be applied over moldings up to 6 – 8 inches. There should not be any cracks or areas for grease, oils, citrus, alcohol or sugars to settle. A true, seamless surface will prevent mold and mildew.
Moisture Resistant – hot water power washing or spray cleaning is a daily task. Seamless, urethane mortar systems provide the most durable, long term protection.
Non Slip –  Surfaces can easily become slippery due to grease buildup. Have non slip additives applied to your seamless coating while being installed.
High Temperature Resistant – Your flooring is subject to heat from ovens, grills, fryers and grease splatters. Choose a seamless system that will withstand heat on a daily basis.
Thermal Shock – Commercial Kitchen Flooring needs to resist Thermal Shock. Rapid heat from ovens and cold from refrigeration plus any other temperature fluctuations cause expansion and contraction. This is a cause of tile to become loose and inferior coatings to break down or delaminate.
 Liquid and Mortar Urethane Floor Systems

These are the highest performing coatings. Application is technical requiring contractors with training, experience and knowledgeable crew.
According to Will McClain owner of PSI Americas, "for larger projects, contractors need to be bonded and offer extensive warranties. There aren't many contractors with the capability and resources required for the demanding projects at hospital cafeterias, hotels, large chain restaurants, schools and universities".
***PSI Americas provides large scale concrete flooring solutions for corporations, hospitals, food processing facilities and other commercial flooring facilities nationwide.
Urethane systems can be applied in a liquid form similar to typical epoxy coating or applied as a cement mortar by hand trowel. Pricing can range from $10.00 – $30.00 Per Square Foot depending on requirements, condition of the floor, access to floor (nights & weekends vs day hours). This pricing compares to epoxies for industrial use which can range from $3.00 – $5.00 Per Square Foot.
Below is a chart from Sherwin Williams showing the various systems available for commercial kitchens and food and beverage facility use.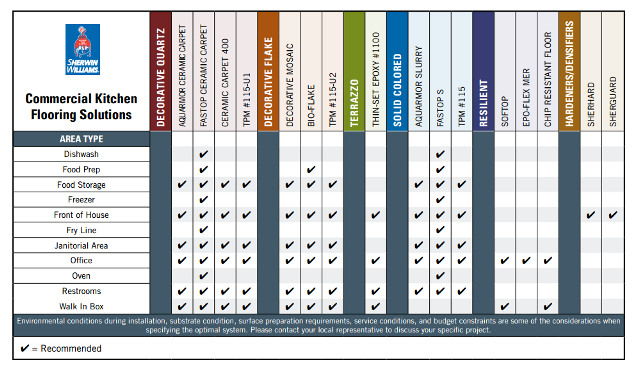 Commercial Kitchen Wall Panels and Painting
Like with flooring, walls for commercial kitchens have numerous options, functional needs and code requirements. Fire protection and moisture are the most important code requirements. Ease and low cost cleaning is extremely important for maintaining a sanitary environment.
Typical substrates for walls include gypsum or cement board over a metal stud. They are ideal for wall finishes for Fiberglass Reinforced Panels and Tile. Cement board is more expensive than "Green Board" and offers better moisture protection.
Restaurant Business Online has detailed information regarding substrates and wall panel options. Click Here
Wall Options Include 
Commercial Kitchen Equipment
In this section, I'll list some of the equipment resources you might find helpful.
Before I start, I wanted to create this link to one of the best reports I have found about commercial kitchen ventilation design. Click Here for the report.
Commercial Kitchen Exhaust Hoods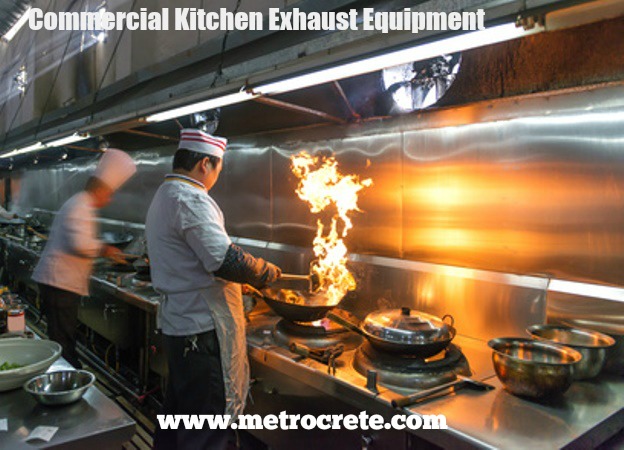 One of the leading suppliers of exhaust hoods and ventilation equipment is Captive Aire (see link below) based in North Carolina. Their website is excellent, filled with quality photos, descriptions, downloadable catalog, manuals and videos about their product line.
Find a Full Resource Including the Following:
Fans & Ventilators – Energy efficiency, state of the art systems to control air during all seasons. Wall, ceiling and fan vents.
Electric Controls – Thermostatic Controls for fans. Controls for self cleaning for plumbing and electric.
Grease Ducts – If you're looking for information about grease ducts, construction and function, the page about ducts provides full detail and graphic illustrations.
Fire Protection – To learn about fire protection, visit this page on the CaptiveAire website. Scroll down to website footer on lower left and click Fire Suppression. You will be taken to a page with 3 options. Click More information. You will be taken to a page full of excellent information with video, color graphics and detailed information. You'll see why I mentioned earlier the importance of flooring with Urethane Mortars that withstand thermal shock (rapid temperature changes). Choosing the right wall panels or coatings is also imperative, just like choosing the right flooring.
Self Cleaning Hoods – Cleans grease from the plenum and duct with a hot water spray cycle. This website provides amazing information that is well explained in short, to the point, educational videos and easy to follow color photos and graphics. As you view the categories on the site, keep clicking through for more information. They don't leave anything out.
Additional Resources – Click Here to View Captiveaire
Rather then listing everything on their site, just click the link above. You'll find more information about electric, plumbing, gas, hot & cold water, compressed air and more.
Fire Extinguishers For Commercial Kitchens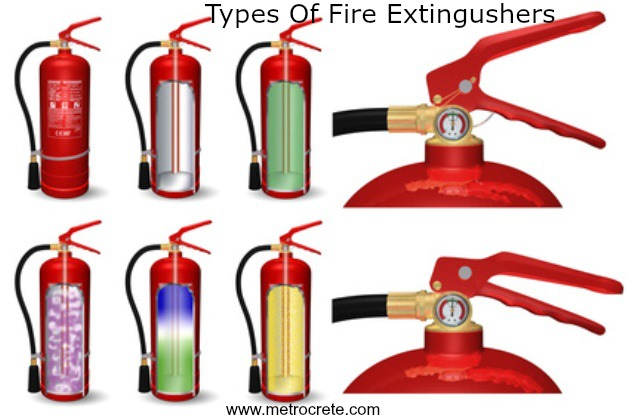 Fire is always a risk in the kitchen. Did you know there are are different classes of fires that can be fueled by various materials?
Fire Classes
Class A – fire risk from wood, cloth, paper, rubber, plastics.
Class B – Fires from "Flammable Liquids", petroleum based grease, tars, paints, alcohol and gases.
Class C – Electric Fires. These can start from numerous sources. Breakers, outlets, equipment malfunctions, cables and wires.
Class K – These are typically in ovens, stoves and grills from fats and oils that catch fire.
Types Of Fire Extinguishers
ABC Fire Extinguishers – This type is used to fight fires associated with A,B,C Classes mentioned above.
Class K Fire Extinguisher – These contain a Potassium Acetate and Potassium Citrate blend effective for fighting fires caused by cooking oils.
Halotron Fire Extinguisher – These are ideal for Class B and C fires. The benefit, it does not leave a powder residue, rather it emits a liquid that evaporates on contact.
Carbon Dioxide Fire Extinguisher – This one is most effective for electrical fires. It drowns oxygen eliminating the fuel for the fire. This is a Class C extinguisher.
For more information visit www.webrestaurantstore.com
Commercial Kitchen Refrigeration
In the beginning of this article, I mentioned Restaurant Design and Software Company, Projects A to Z. If you watched their video, you should have seen where they mention the appropriate equipment for your commercial kitchen. They provide the model numbers so you can easily shop for the equipment you need, compare pricing, shipping and delivery dates.
There are plenty of options for shopping around.
But if you need basic information, you can find the answers to the following questions at the Food Service Warehouse in their education section.
Food Service Warehouse – 7 Step Refrigeration Buying Guide
For answers to these questions, Click Here
What Is Commercial Refrigeration?
How Do You Know If You Need Commercial Refrigeration?
What Are The Different Types of Commercial Refrigeration?
What Are The Differences Between Commercial and Residential Refrigerators?
What Size Commercial Refrigerator Do You Need?
What Options and Accessories Are Available For My Commercial Refrigerator?
Life Expectancy, Warranty, Weight
Commercial Kitchen Sinks and Faucets
When I started to research the information in this article, I found there is fairly high amount of Google searches for faucets and parts for commercial sinks.
This indicates that parts wear out. I'm not an expert with sinks, faucets and parts, but based on the amount of times faucets are turned on and off in a busy kitchen, I assume parts are always needed.
Research and experience suggests buying sinks and faucets with parts that are universal and readily available for the obvious conveniences when you need running water.
Cleaning Your Commercial Kitchen
Cleaning is such an important topic. It's the last item on the to do list. The least fun to discuss and think about.
Cleaning a commercial kitchen starts at the design phase of the project.
The biggest mistake I see restaurant owners make is overlooking cleaning. It's typically a cost factor. If you cut corners, get the cheap exhaust hoods, don't have proper ventilation and cut corners by choosing cheap flooring, cleaning becomes a constant problem and expense.
Just think of the cost of low moral form your staff. A clean kitchen will make your staff happier. Happy workers yields more profits.
It starts with the business plan, the design and choice of equipment, floors, walls and ventilation.
I'd like to hear from cleaning pros about their experiences to post her.
Please contact me with your advice that we'll share.
Thanks to Commercial Kitchen Flooring professionals, Parker Smith from Smith and Company of McMinnville Oregon and Will McClain of PSI Americas for their input on this article.
Save