Sarah Simington of Blue Moon Cafe fame is well-known for her Sweet Baby Jesus and Cap-n-Crunch French Toast dishes. She's been serving both from her Fell's Point, Maryland location for the last 19 years. When she decided to expand into Federal Hill with her new location at 1024 Light St, Blue Moon Cafe Too, breakfast lovers everywhere cheered with anticipation.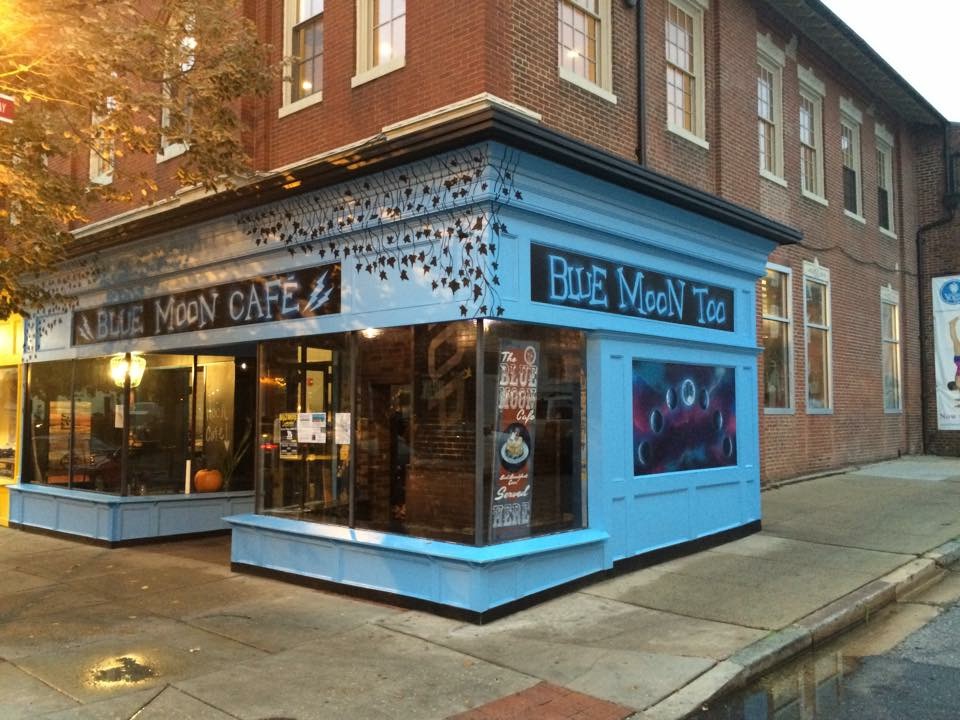 Before opening her doors however, Simington focused on creating a unique design atmosphere for her patrons. In the same way she oversees and perfects every food item that leaves her kitchen, she used that same attention to detail in her new 90's-style coffeehouse and dining establishment.
When it came to flooring, she chose concrete epoxy floors by O & E Concrete Design.
Concrete Epoxy Floors in Maryland: Blue Moon Too
Property type: Restaurant
Project: Floor Renovation & Installation at Restaurant
Client: Sarah Simington, Blue Moon Cafe
Location: Blue Moon Too, 1024 Light St, Baltimore, MD 21230
Concrete Contractor: O & E Concrete Design, 3146 Rogers Ave, Ellicott City, MD 21043. (410) 461-9445
---
Epoxy Floor Coating Project Details
Problem 1: 850 sf commercial kitchen floor. Previous contractor coated the kitchen floor with paint that started failing and peeling immediately.
O & E Concrete Design Solution: Concrete Repair & Epoxy Floor Coating Installation
Process: Contractor mechanically removed existing paint. Next, the team filled saw cuts and control joints in concrete slab with fast-set, flexible joint sealant, O & E installed urethane cement and then applied Novalac epoxy with light sand broadcast.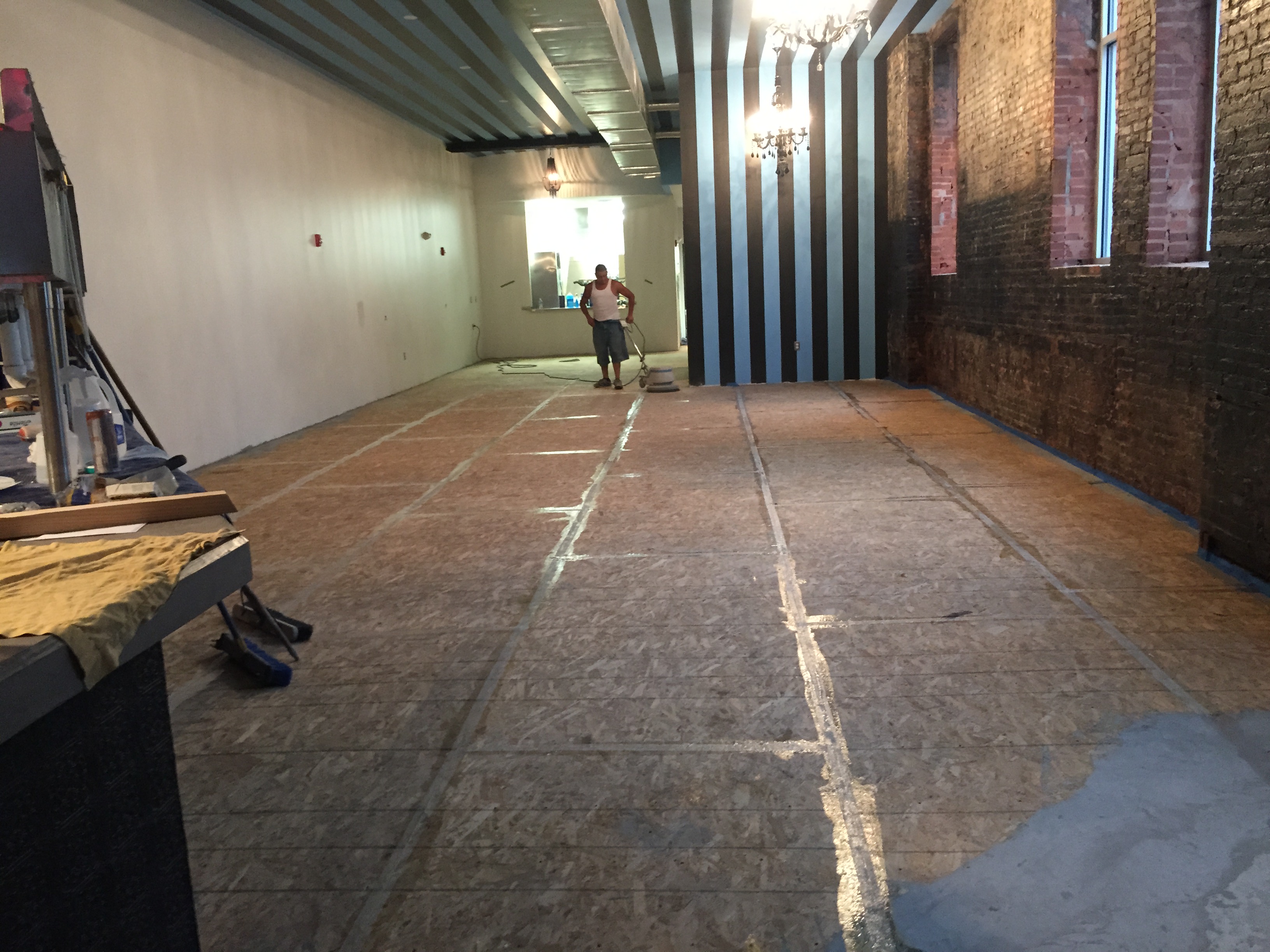 Floor Problem 2: 1,600 sf dining area. The subfloor in the dining area of the restaurants was weak. Client wanted a seamless floor instead of tile.
Contractor Solution: Concrete Surface Prep, Patch & Install of Designer Metallic Epoxy Floor.
Process: O & E Concrete Design installed an additional layer of 3/4″ tongue and groove plywood with glue and screws. They next patched all seams on the new plywood subfloor with a low modulus joint filler and mesh tape. Installation continued with application of 100% solids flexible epoxy primer and designer metallic epoxy in whale gray. Finally, the contractor installed 100% solids Hi-Wear urethane with aggregate.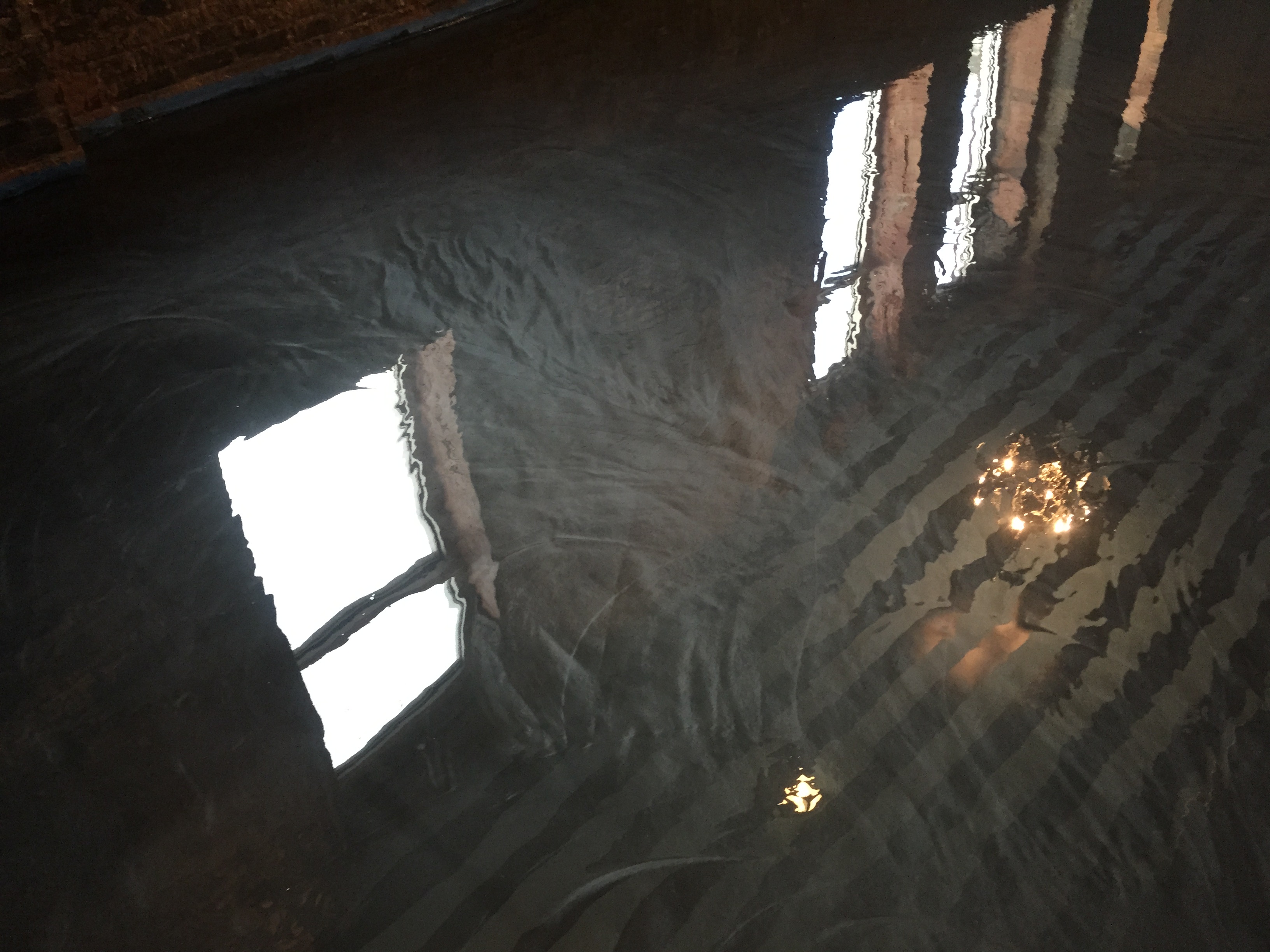 Epoxy Floor Coating Products Summary
For Kitchen:
1. National Polymers Fast Set Flexible Joint Sealant
2. National Polymers Urethane Cement Slurry
3. National Polymers 85% solids chemical resistant Novalac Epoxy with light sand broadcast
For Front of House:
1. National Polymers 821 Low Modulus Joint Filler
2. National Polymers 139 100% Solids Flexible Epoxy Primer
3. National Polymers 137m 100% Solids High Build Epoxy with Whale Gray Metallic Pigment
4. National Polymers 359 Hi-Wear urethane.