Concrete Flooring
Experts


(203) 563-8177

Stained, stamped, epoxy or polished concrete floors - Call Us Today!
Discover how concrete & epoxy floors
can transform

 your home or business
We can entice you with an exquisite selection of concrete floor options like rich Epoxy Floor Coatings, brilliant Polished Concrete, high quality Concrete Resurfacing, and skillfully applied decorative stains result in a gorgeous floor.
CONCRETE FLOOR COVERINGS IN West Haven
Finding the right contractor for a job is often challenging and takes a lot of time. As a top quality concrete flooring contractor, we offer quality within reasonable budgets – and timely installation.
TOTAL SATISFACTION GUARANTEE
We'll meet and exceed your budget and timeline constraints, and your expected level of customer service and craftsmanship. We're happy to make this promise to you.
CALL US TODAY FOR SERVICE IN Connecticut
We are experts in polished, epoxy, stained & stamped concrete floors. With local expertise in commercial and residential concrete flooring applications. Book us for a project overview and a no obligation quote.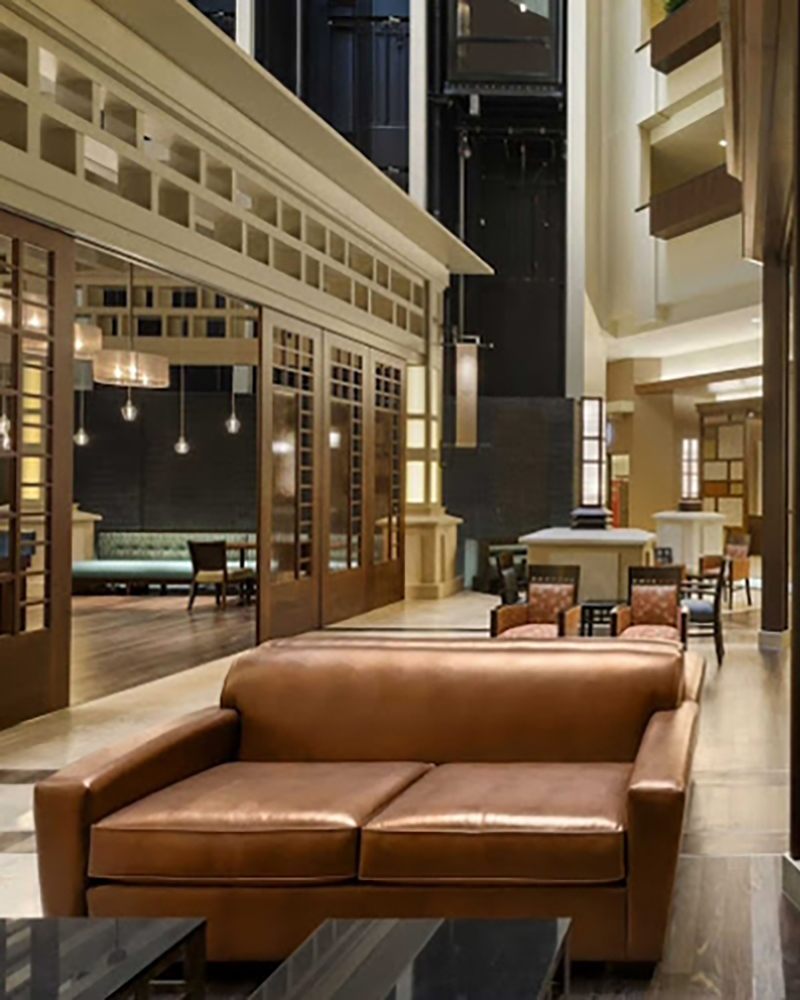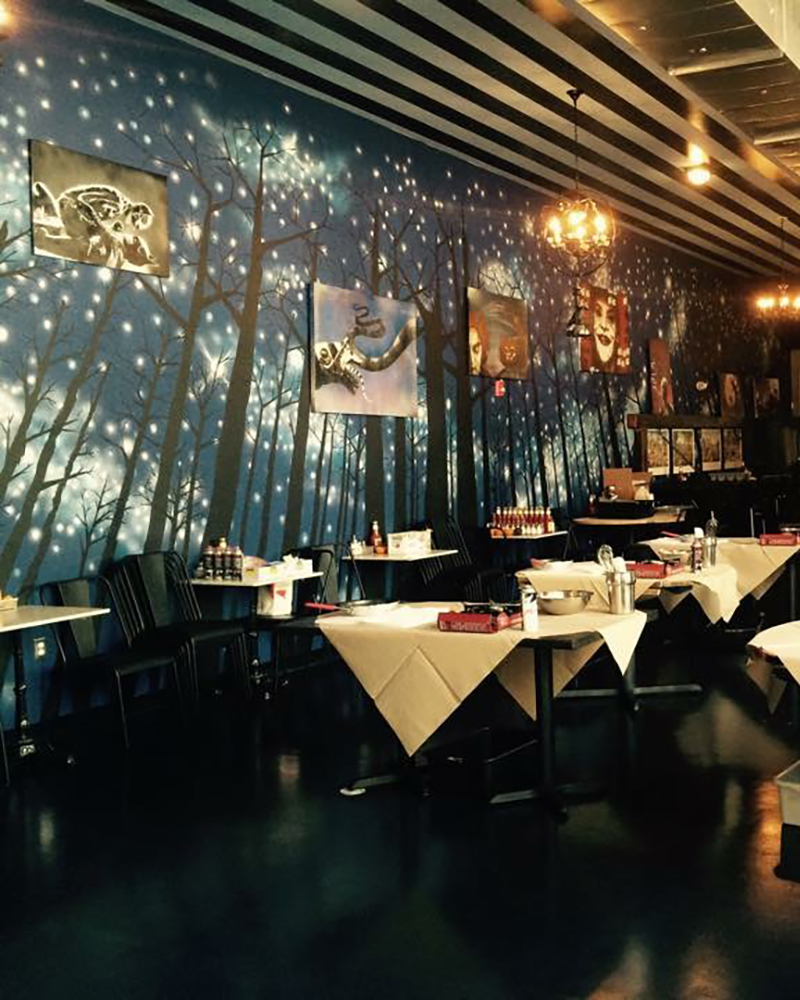 Epoxy floor coating varieties are made as coatings and paints, offering not just a beautiful floor, but sustained protection of all types of concrete substrate floor areas. We're local to you in West Haven so just give us a call. For an elegant – or dramatic – flooring solution, look into the limitless possibilities of color and texture affects created by the addition of materials like sand and quartz.
Epoxy Floors have a very broad range of applications in West Haven including in loading docks, residential garages, basements, commercial kitchens, offices, warehouses, laboratories, medical offices and in many more locations. If there's a floor, it can be epoxy!
Engineered epoxy flooring solutions range from very thin paints to well built up chemical resistant coatings. Epoxies are a two (2) component product type, often paired with urethanes or polyaspartics as the final coat. Or coated with just a clear epoxy.Discover more about epoxy floors.
Polished Concrete
Flooring
Polished concrete floor applications utilize the same grind and seal technique as epoxy floors – except that buffing concrete hones it into a shiny, semi-shiny or matte finish once sealer is applied. Color dyes may be employed in the creation of your polished concrete floors. They can be applied in natural green and brown shades found in nature as well as magenta, indigo and yellows. There are a number of color options. An identical look to polished concrete floors can be obtained using decorative overlays, which have a more controllable finish in application. Once mixed, self-leveling concrete must be applied quickly, and results in an unusually smooth, flawless and refined flooring surface like seen in showroom, galleries museums or banquet halls. Concrete overlays are being used extensively, and you'll also see them in shopping malls.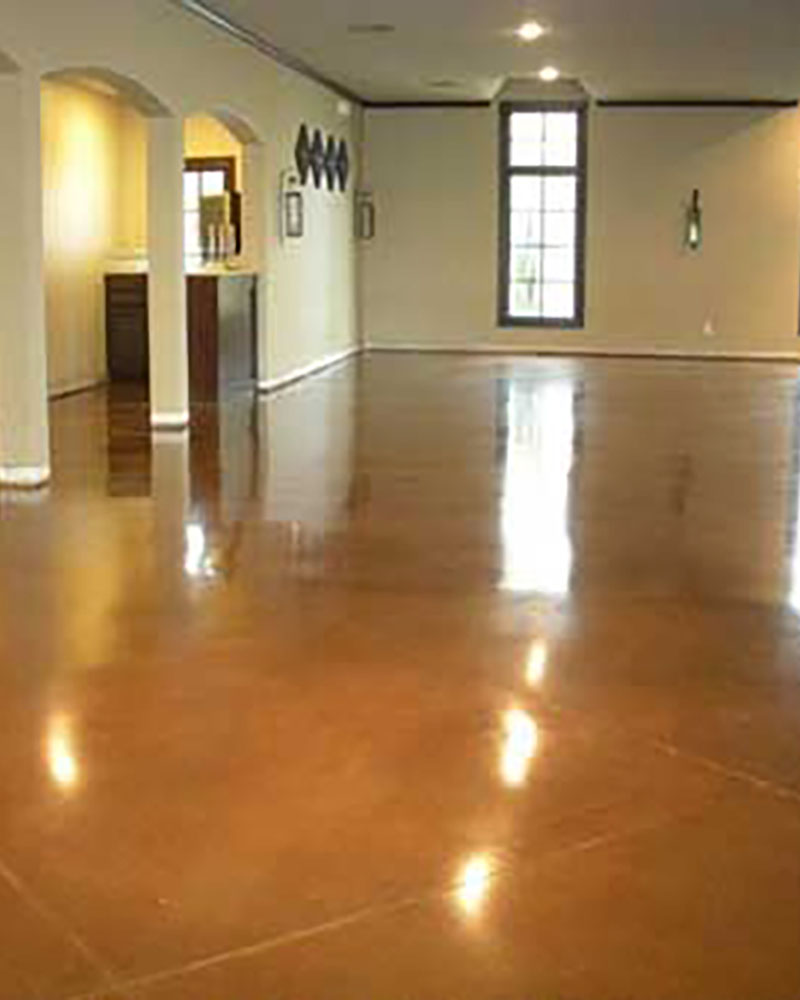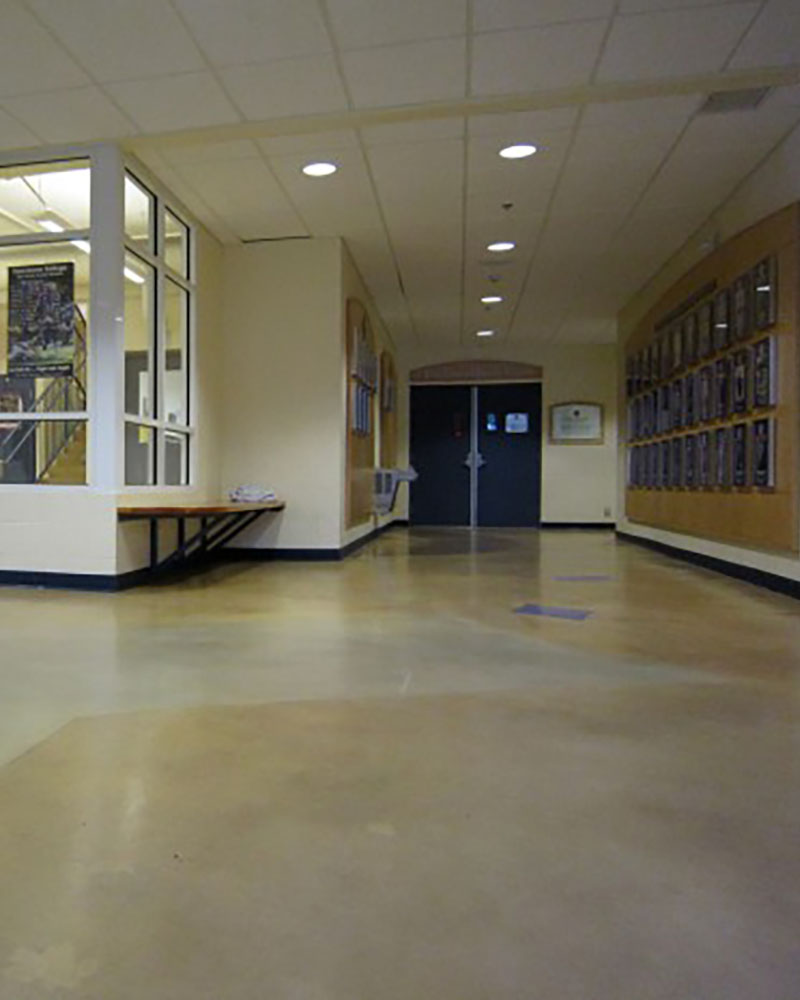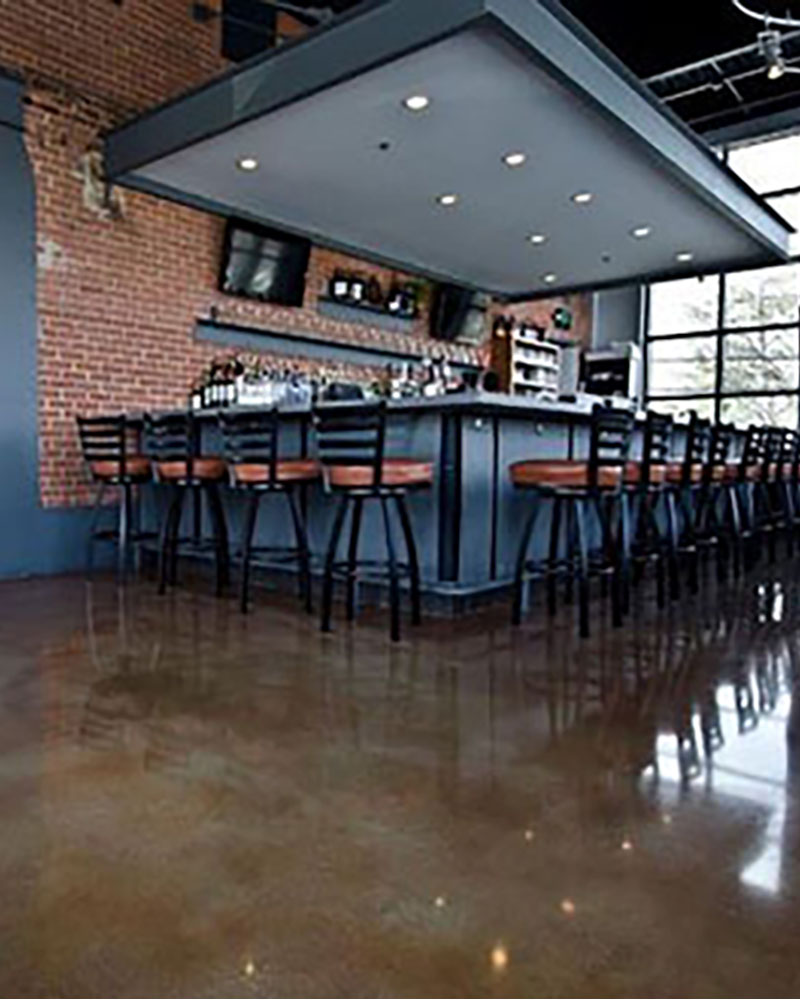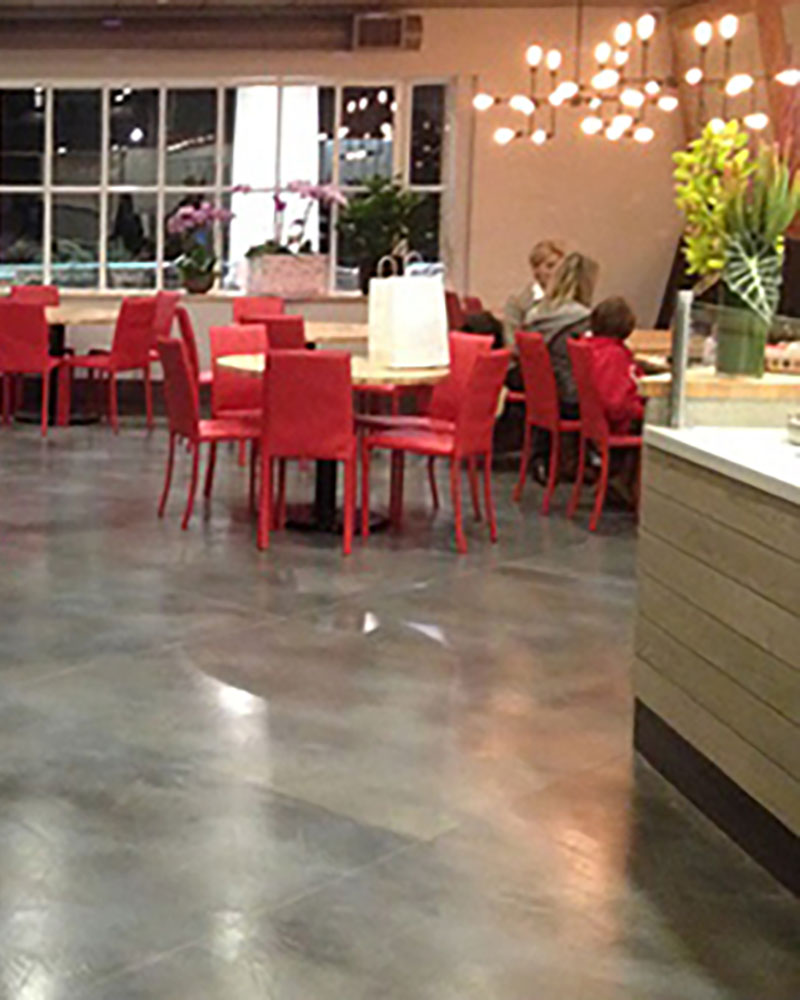 Stained Concrete 
Flooring
Stained concrete floors are a uniquely attractive flooring option that is excellent for any type of residential or commercial flooring use. Architects can choose from two kinds of color application techniques. They can opt for acid stains or concrete dyes. Either choice will offering divergent results – both rich and appealing. Concrete contractors are often able to achieve dark, earthy browns appearing like leather, on a surface. Then dyes in varying shades can be applied offering further visually pleasing options.
More interest can be achieved with expert cuts into the concrete to create company logos, or brand images. Then they can be more colors can be added. Colorizing with dyes or stains will enhance any concrete work such as decorative overlays, polished concrete or even grind and seal projects. Experts then apply additional sealers in epoxy or urethane for added strength and protection.
Stamped Concrete
Flooring
Stamped Concrete beautifies large areas of plain concrete. Quite often, concrete stamping is done on cracked concrete, to cover indoor or outdoor expanses. For example, pool decks, patios, walkways and of course driveways. Interior spaces include any and all areas from basements to kitchens and even main floor living areas.
Styles of patterns in stamped concrete are numerous. The patterns can be of natural fractured slate or natural stone and even local rocks. Upgrading with stamped concrete elevates the appearance of the interior and exterior of your living space. Stamped concrete offers a tremendous range of colors and textures. The creative expert adds an accent pigment for color which also displays an interesting design of your choice.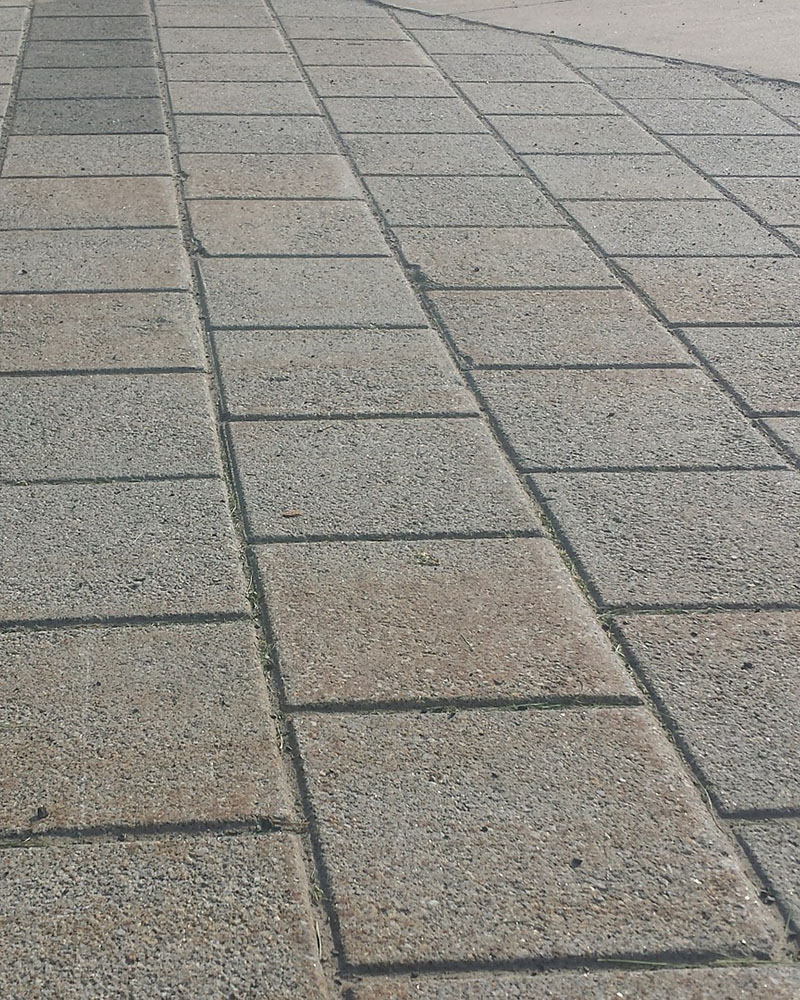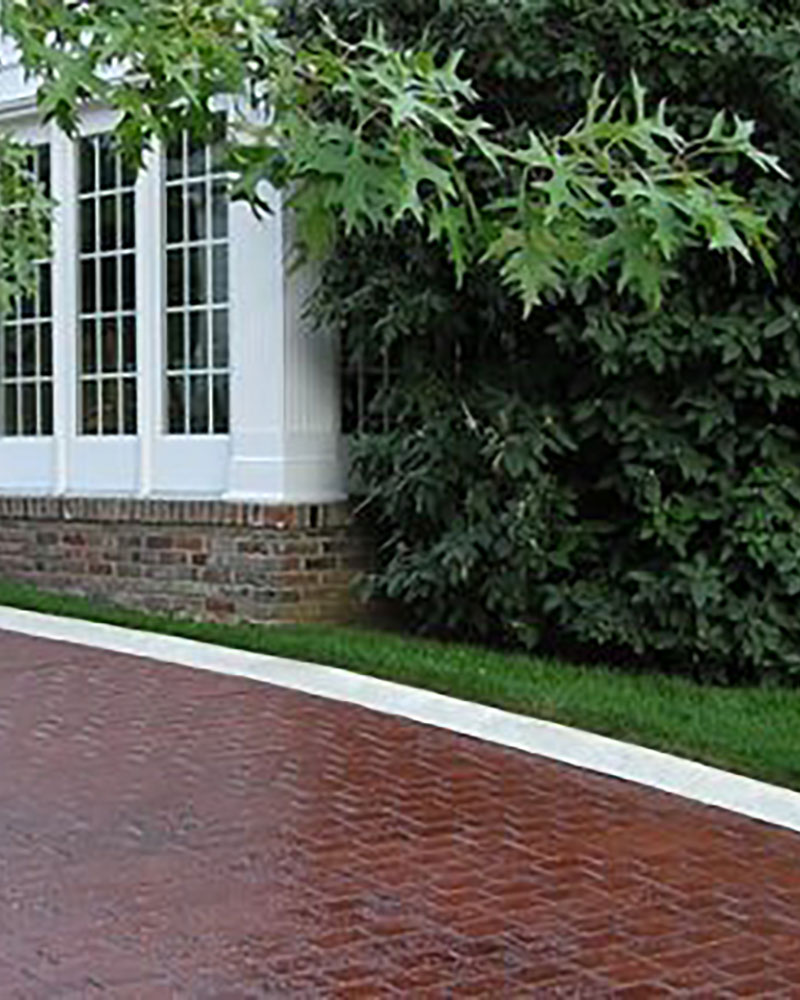 West Haven, CT 06516

New Haven County: 06516

Save
Save
States & Cities We Service

(click on state below to see cities)