Concrete Flooring
Experts


(203) 563-8177

Stained, stamped, epoxy or polished concrete floors - Call Us Today!
Discover how concrete & epoxy floors
can transform

 your home or business
We offer a beautiful range of concrete floor options like durable Epoxy Floor Coatings, brilliant Polished Concrete, long lasting Concrete Resurfacing, and artistically applied decorative stains make for a beautiful floor.
CONCRETE FLOOR PRODUCTS IN Meriden
Locating the perfect contractor is usually difficult and takes a lot of time. Fortunately, you landed here for a reason. We offer top quality concrete flooring solutions within reasonable budgets.
TOTAL SATISFACTION GUARANTEE
We will trump your timeline expectations and your expectations in terms of service and quality of craftsmanship. We're confident in our abilities, so we can make this promise to you.
CALL US TODAY IN Connecticut
We focus on polished, epoxy, stained & stamped concrete floors. Established expertise in residential and commercial concrete flooring. Book us for a project overview and a no obligation quote.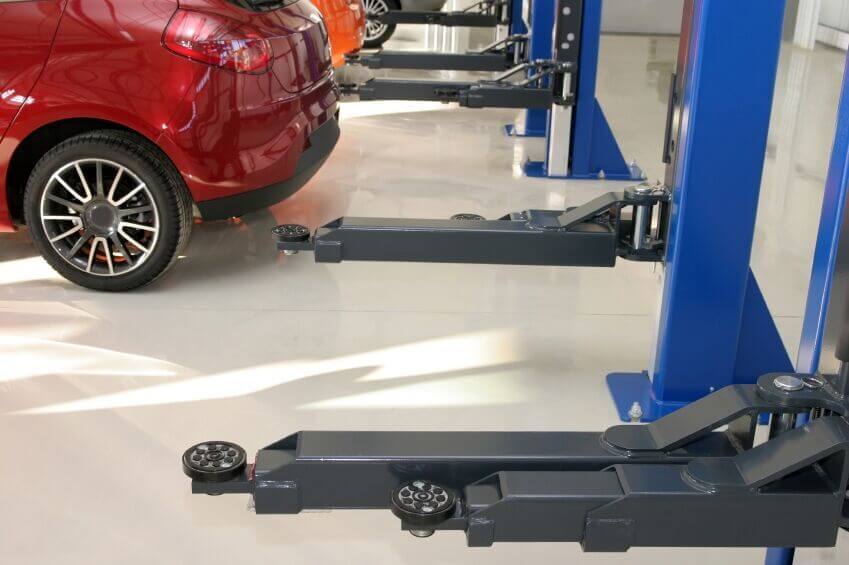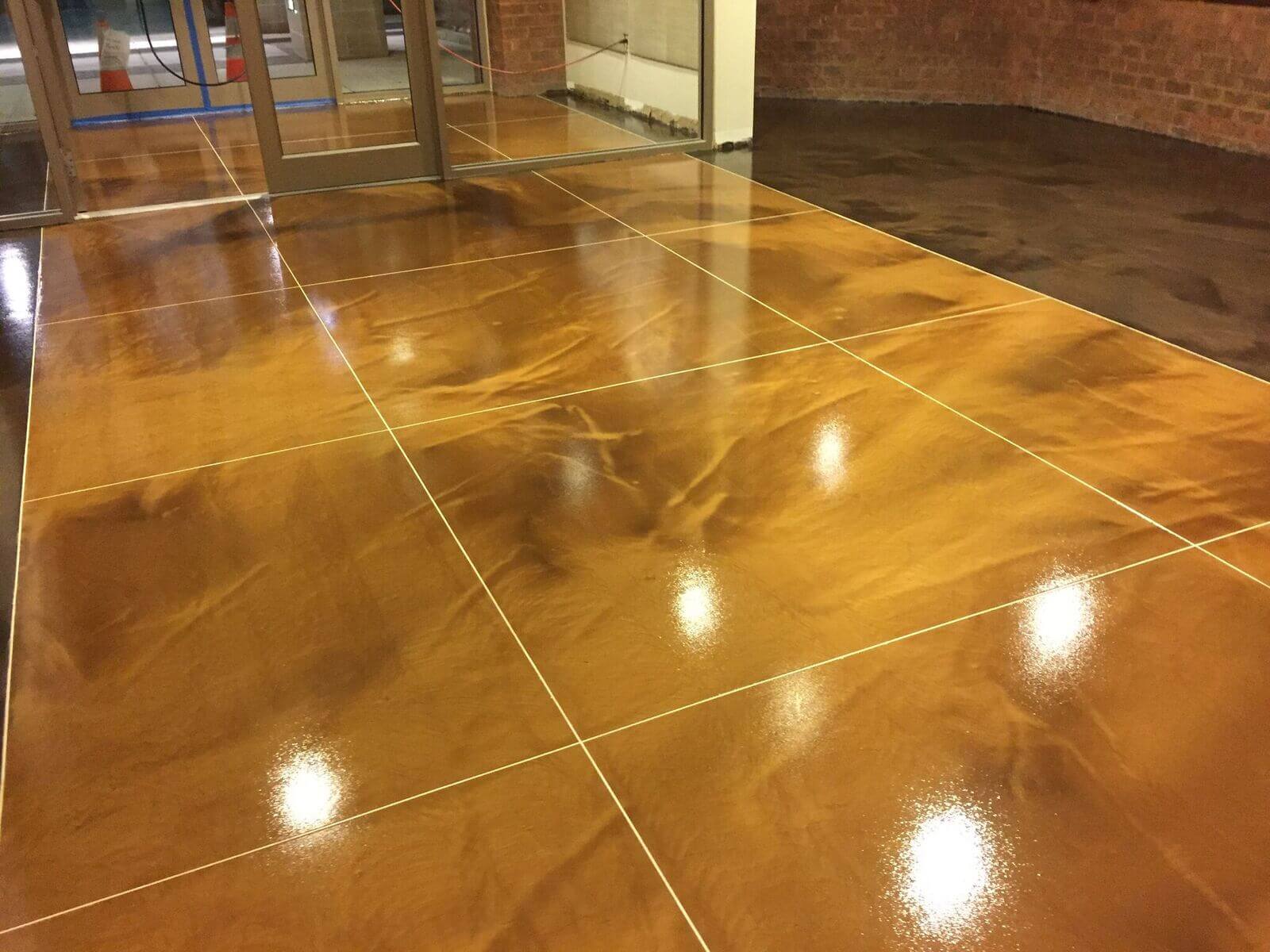 Epoxy floor types are available as a coating or paint, resulting in not just a decorative floor, but durability and protection of concrete interior or exterior walking areas – engineered for strength without compromising style. You can find us in Meriden. Engineered epoxy flooring options consist of both thin paint products and thick stratified layers of chemical resistant coatings. A hardening agent, when combined with a resin make up epoxy. It's most often paired with polyaspartics or urethanes as the top coat.
For a decorative and stylish – or dazzling – flooring solution, think about the wide gamut of color variations resulting from the use of embedded quartz or sand. At Metrocrete in Meriden, Epoxy Floors are our core business and our floors can be found in data centers, commercial kitchens, residential garages, basement floors, medical facilities, laboratories, warehouses, and this list doesn't cover but a tiny fraction of flooring possibilities.
A polished concrete flooring application will make use of a comparable progressive sanding/sealing method as epoxy floors – except that buffing concrete hones it into a shiny, semi-shiny or matte finish once sealer is applied. Color pigments may be added to polished concrete floors. They're available in calming green and brown earthy tones along with shades of blues, reds and yellows. The sky's the limit in terms of color options. The same look as polished concrete flooring can be a decorative overlay, which may offer yet another choice to address your flooring requirements. This process uses self-leveling concrete, which must be handled quickly, but results in an expansive, blemish free area like those seen in museums, auto showrooms and banquet halls. You can also find decorative concrete overlays in restaurants because they're fast and easy to install with little down time.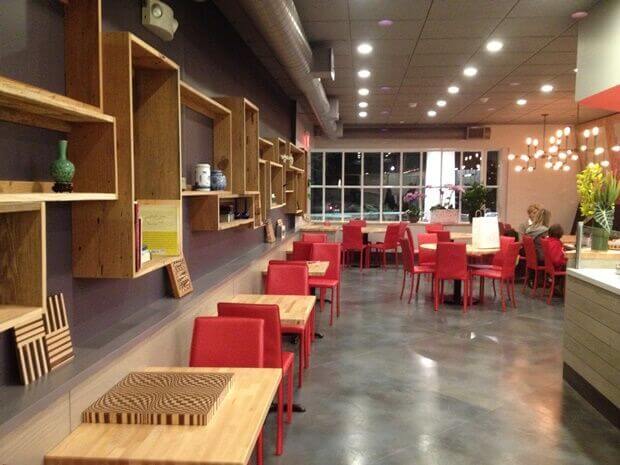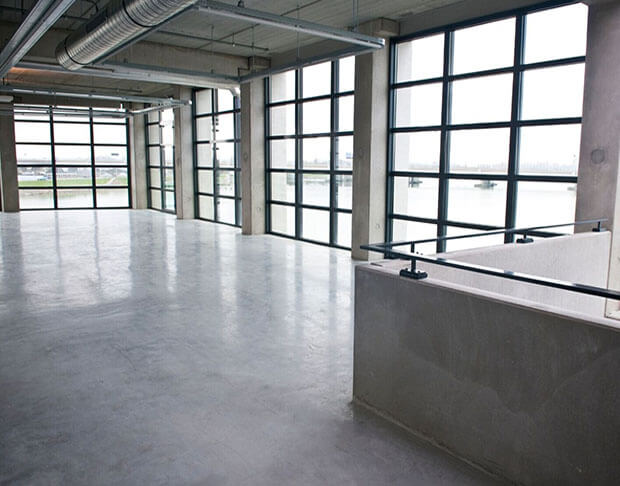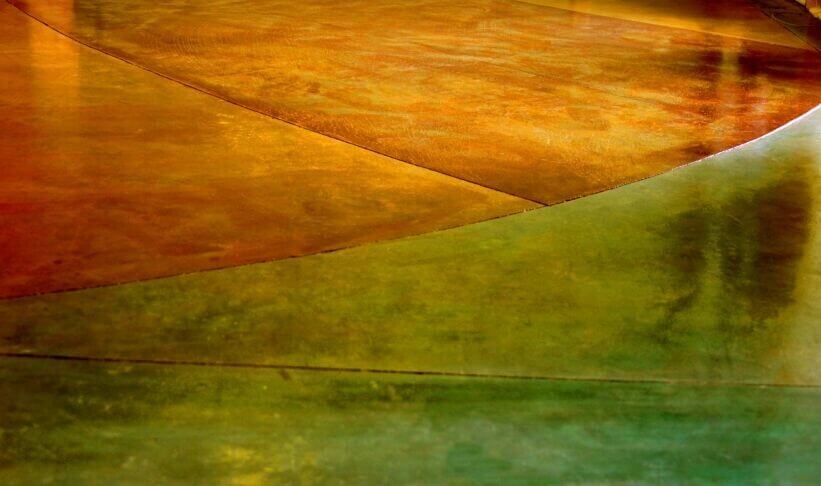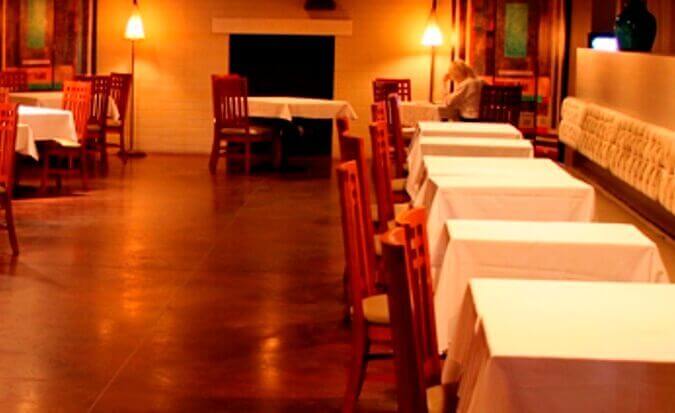 Stained Concrete 
Flooring
Stained concrete flooring is an attractive, one of a kind flooring surface which is ideal for residential use. Architects call for their use in modern, open concept or more traditional home styles. Homeowners will choose one of two color finishes; acid stain or concrete dyes. Both produce a alternate look depending on your goals. Property owners sometimes request a leather look for their flooring surface with acid staining then dyes can be applied for further limitless possibilities.
Many designers create even more interest by having installers cut into the surface creating any number of patterns, or custom tile looking borders. Then the surface is stained in a variety of colors. Colorizing with dyes or stains will enhance any concrete work such as decorative overlays, polished concrete and even grind and seal projects. Experts then apply epoxy or urethane sealers for additional strength and beauty.
Stamped Concrete
Flooring
Stamped Concrete attracts attention to floors by adding texture and design. Sometimes, it's used as a layer over cracked concrete, to cover exterior surfaces or interior flooring. For example backyard entertainment areas, around a pool or even a sitting area near the barbecue or eating area. Stamped concrete offers an almost endless array of colors to combine with textures. The proficient expert adds acids combined with dyes to create a an attractive long lasting addition to your home.
Styles of patterns in stamped concrete are numerous. An option of styles will be presented of stamped concrete such as natural stone slabs as well as seamless granite or limestone. Upgrading to stamped concrete transforms your living space into a more luxurious environment.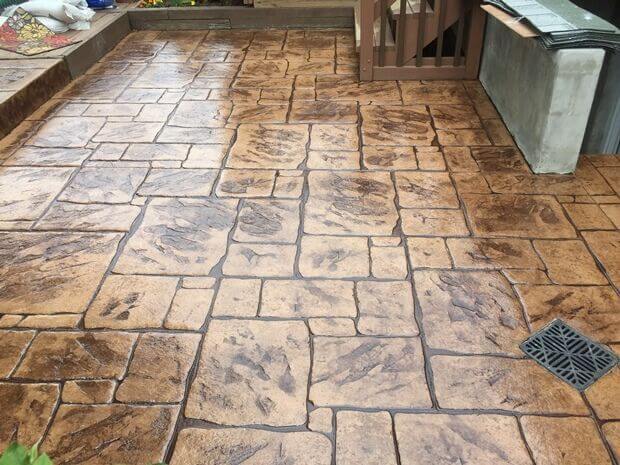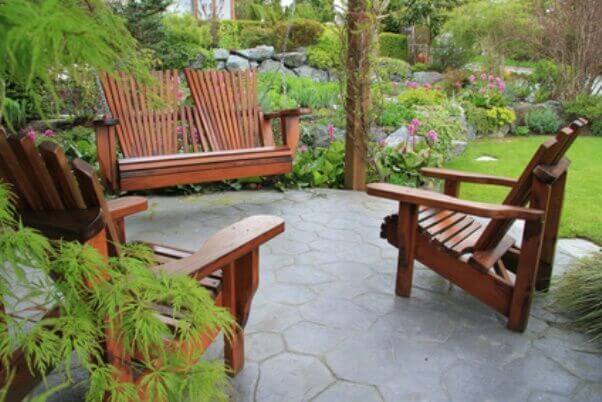 Meriden, CT 06454

New Haven County:  06450, 06451, 06454

Save
Save
Save
Save
Save
Save
States & Cities We Service

(click on state below to see cities)