Concrete Flooring
Experts


(203) 563-8177

Stained, stamped, epoxy or polished concrete floors - Call Us Today!
Discover how concrete & epoxy floors
can transform

 your home or business
DRAMATIC CONCRETE SURFACES
We offer a beautiful range of concrete floor options like colorful Epoxy Floor Coatings, resplendent Polished Concrete, long lasting Concrete Resurfacing, and beautifully applied decorative stains – for a beautiful floor.
CONCRETE FLOOR COATINGS IN Greenwich
Searching out the right contractor for a job is hard, can be frustrating and often very time consuming. But, you're in the right place now. We'll meet – and usually exceed your timing and budget expectations.
We'll match or exceed your budgetary and timing expectations, as well as your craftsmanship and service expectations. We're pleased to make this guarantee because we have confidence in our performance.
CALL TODAY IN Connecticut
We focus on stained/stamped, epoxy & polished concrete floors. Local expertise in commercial and residential concrete floor applications. Book us in for a free quote to discuss your project.
Polished Concrete
Flooring
Concrete floors that are polished make use of a comparable grind and seal process as epoxy, but polishing concrete refines the surface so once sealant is applied, it becomes gloss, semi-gloss or a matte finish. The identical appearance to polished concrete flooring is achieved using a decorative overlay, which may offer yet another choice to address your flooring requirements. Self-leveling concrete must be worked with quickly, yet it provides an average thickness that can vary from a sixteenth of an inch to 2 inches. You can find concrete overlays anywhere you see a large floor space – even a warehouse. Color stains can be utilized with polished concrete floors, in muted green and brown shades found in nature plus, in yellows, blues and reds. This makes a wide variety of color options available.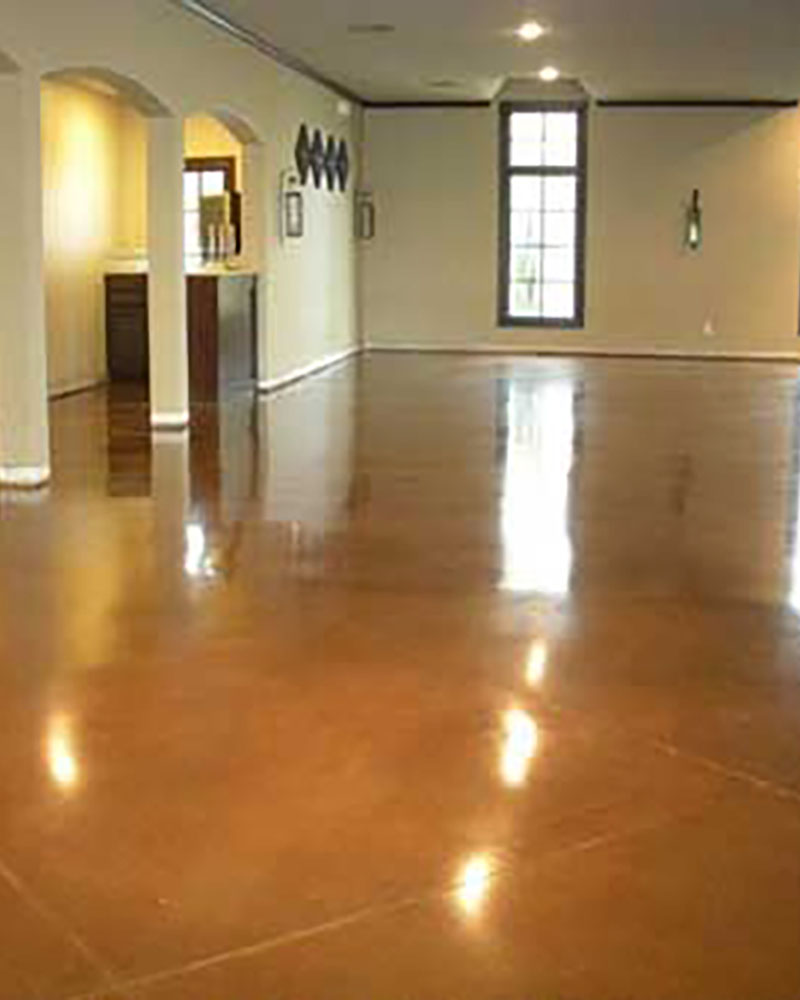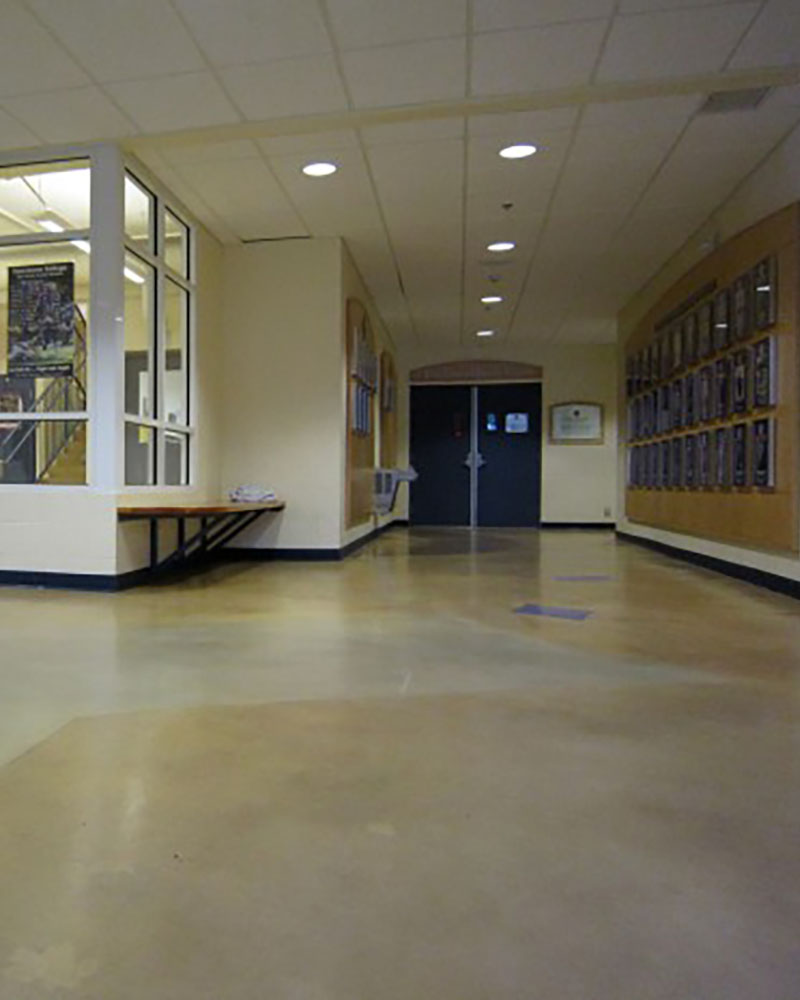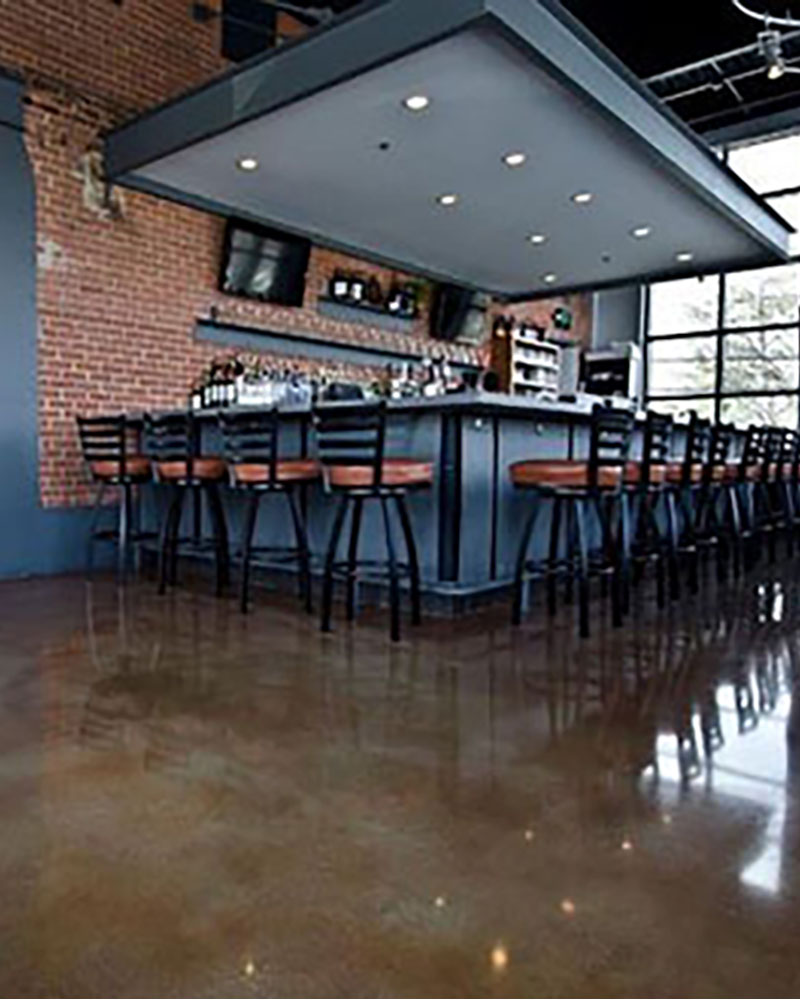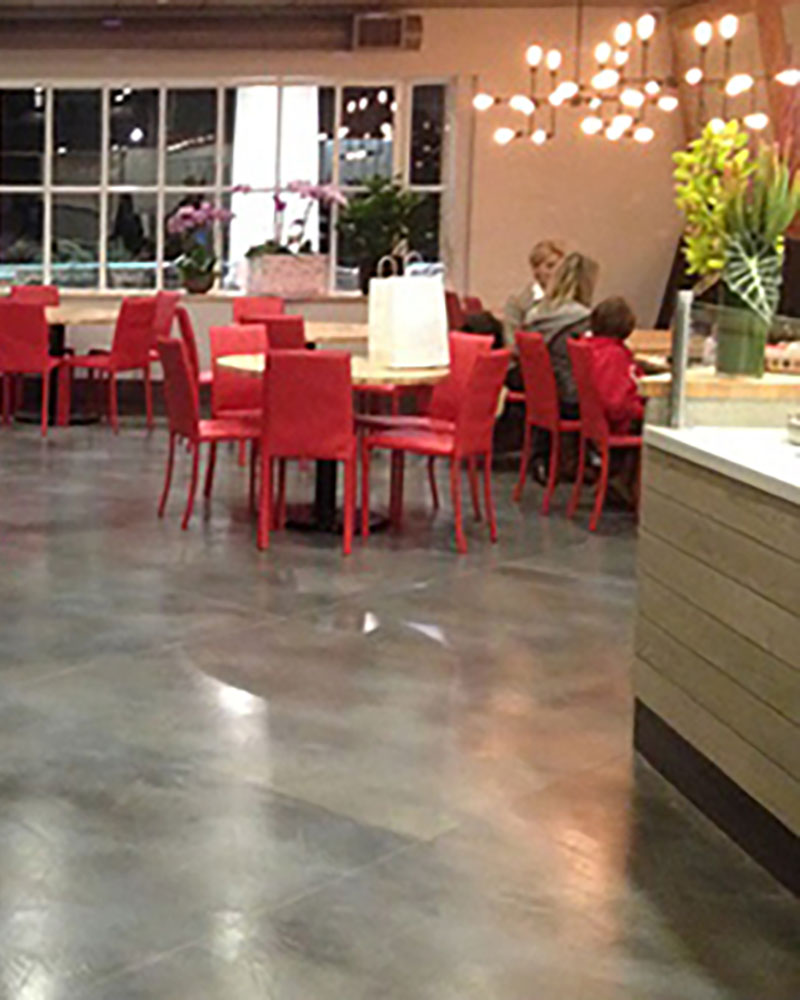 Stained Concrete 
Flooring
Stained concrete floors are a uniquely attractive flooring option that is excellent for retail stores, restaurants, offices and even in homes. Decision makers have two or three choices for the final colorization techniques and each floor is sure to be a work of art. Each acid stain or concrete dye offering divergent results depending on what you want to achieve.
Dyes and staining will beautify other types of concrete like polished concrete, decorative overlays, and any grind and seal project. Floor technicians then apply additional sealers in epoxy or urethane for additional protection. Architects will often call for a leathery look using acid stains in various earthy tones – then stains or dyes are introduced for more visual interest of the floor's surface. More uniqueness can be created with shallow cuts resulting in company logos, or brand images. Then they can be more colors can be added.Find out more about stained concrete flooring
Epoxy floor varieties include coatings and paints, providing not just a visually graceful floor, but sustained protection of all types of concrete substrate floor areas. We're local to you in Greenwich so just give us a call.
Epoxy flooring, as an engineered product, includes everything from thin coats of paint to heavy-duty chemical resistant coatings. What we know as "epoxy" is a two part – resin and hardener – system, used with urethanes or polyaspartics as the top strata. Whether you're looking for highly decorative, artistic or muted elegance for your new floor, investigate the universe of color variations resulting from the use of embedded quartz or sand.
Call Metrocrete, because our Epoxy Floors are used in a myriad of locations in Greenwich, including in healthcare facilities, data centers, as basement or garage floors, loading docks, commercial kitchens and offices – just name a very few of the possible floor applications.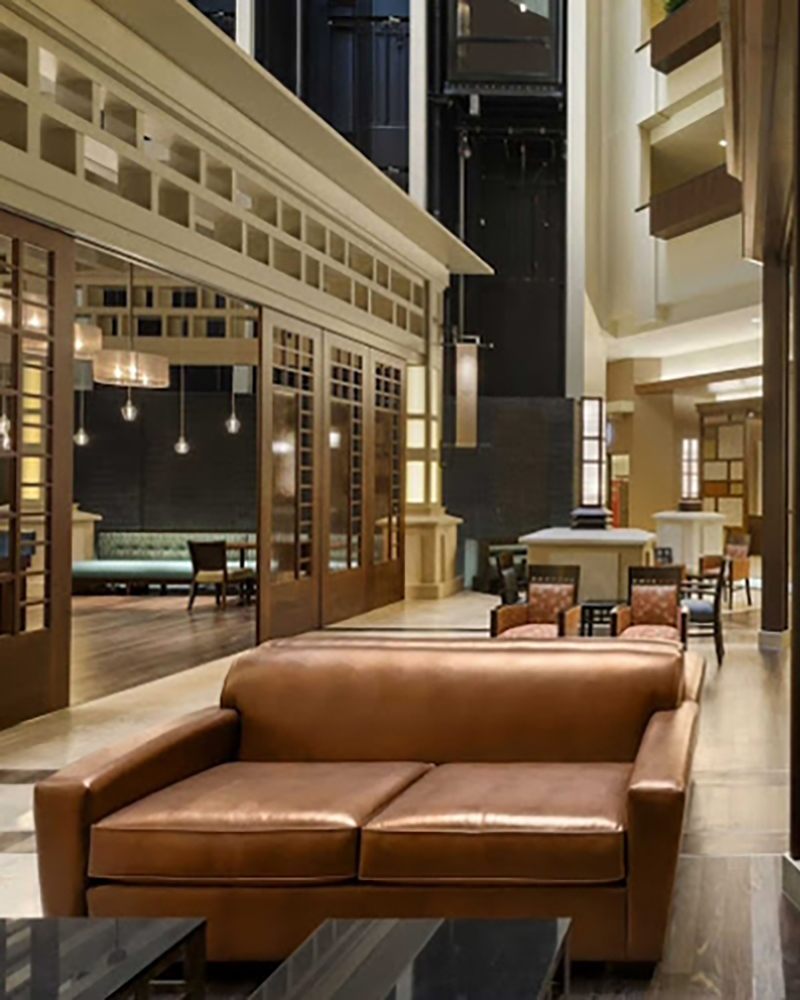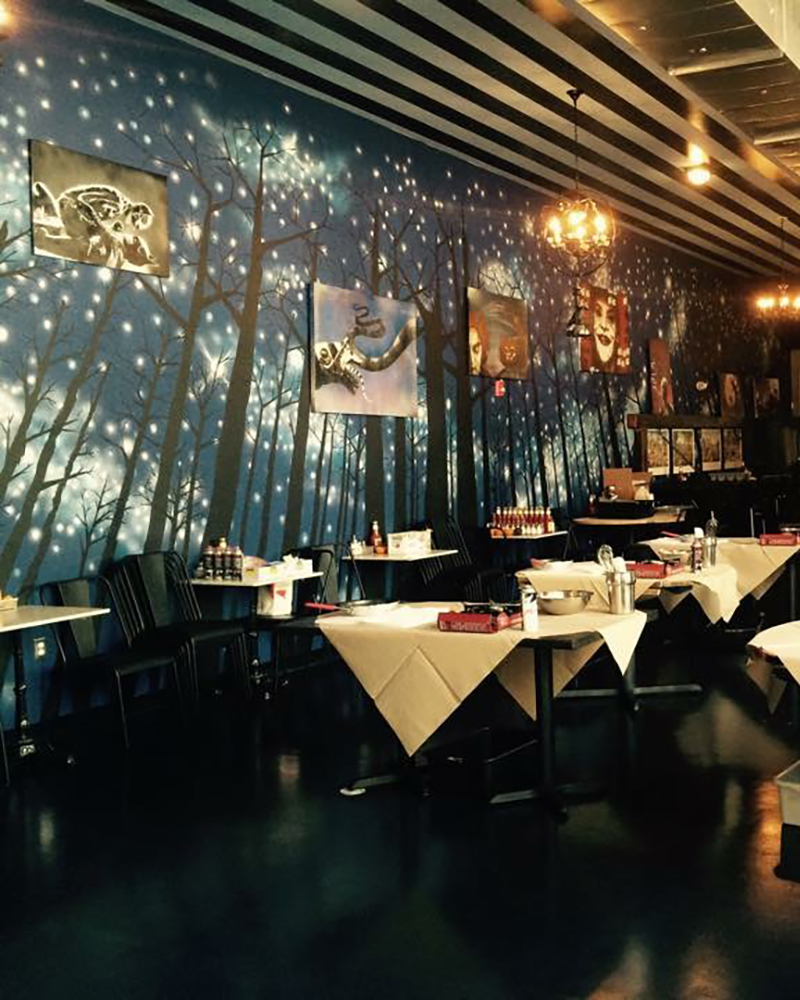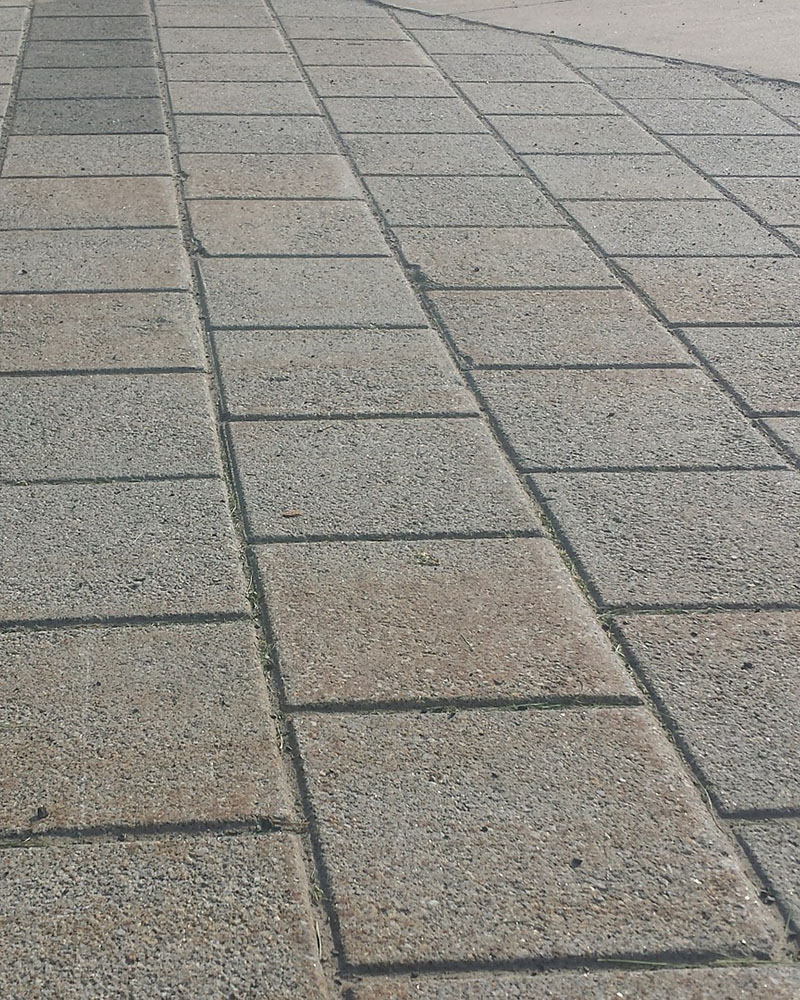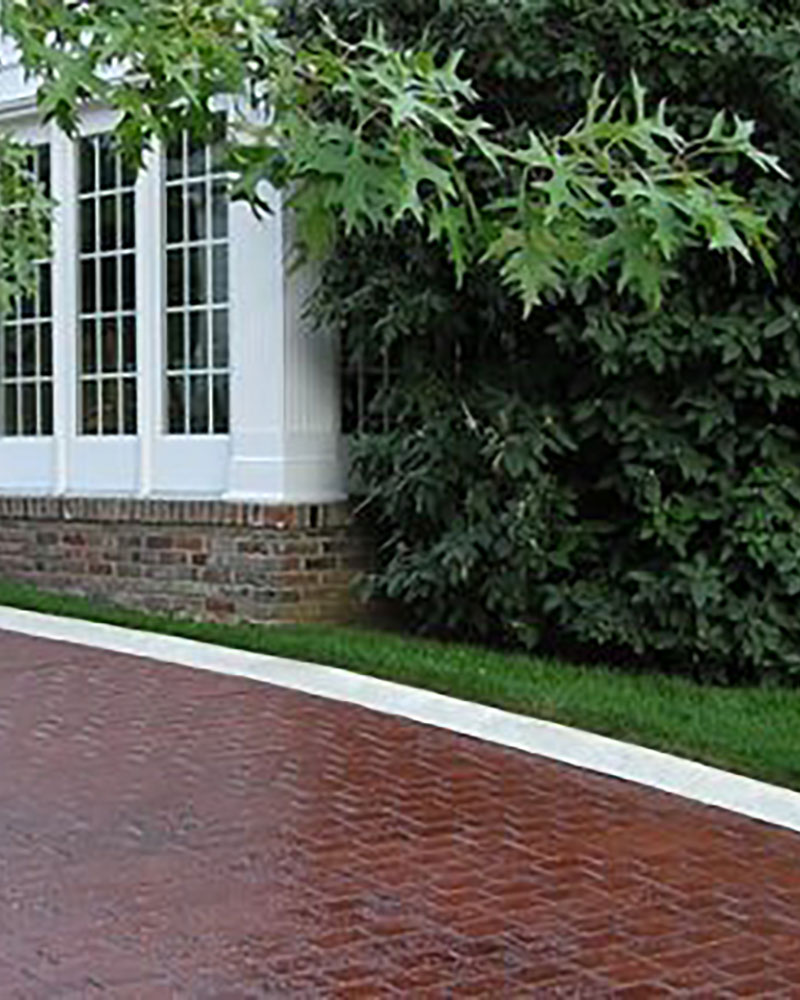 Stamped Concrete
Flooring
Stamped Concrete upgrades floors whether its indoors or outdoors. Sometimes, it's used as a layer over freshly hardened concrete on exterior surfaces or interior flooring. For example, front walkways attractively curving around flower beds leading to your home. Inside the entrance hall could be a neutral color of stamped concrete and provide low maintenance.
Stamped concrete presents an extremely wide array of colors to combine with textures. The knowledgeable expert uses an accent color or secondary color to form a texture to display a superb visual elegance. Styles of patterns in stamped concrete are numerous. The selection of styles and patterns may be fractured slate or even natural stone such as Tuscany or Yucatan. Adding stamped concrete it instantly increases the value of your home and property.

Greenwich, CT 06832

Fairfield County: 06830, 06831, 06832, 06836

Save
Save
Save
Save
States & Cities We Service

(click on state below to see cities)