Concrete Flooring
Experts


(203) 563-8177

Stained, stamped, epoxy or polished concrete floors - Call Us Today!
Discover how concrete & epoxy floors
can transform

 your home or business
CAPTIVATING CONCRETE FLOORS
We offer a beautiful range of concrete floor options like colorful Epoxy Floor Coatings, glossy Polished Concrete, high quality Concrete Resurfacing, and decorative stains applied with an artistic flare.
CONCRETE FLOOR TREATMENTS IN Stratford
Finding the right contractor for a job is challenging and can consume your time. We're committed to delivering flooring solutions that are on time, on budget and exceed quality and service expectations.
We'll match or surpass your timeline and budget constraints, as well as your expected level of service and product quality. We're happy to make you this promise because we know our capabilities.
CALL TODAY FROM ANY CITY IN Connecticut
We are top tier contractors in epoxy, polished, stained & stamped concrete floors. With local expertise in commercial and residential concrete flooring applications. Book us for a project overview and a no obligation quote.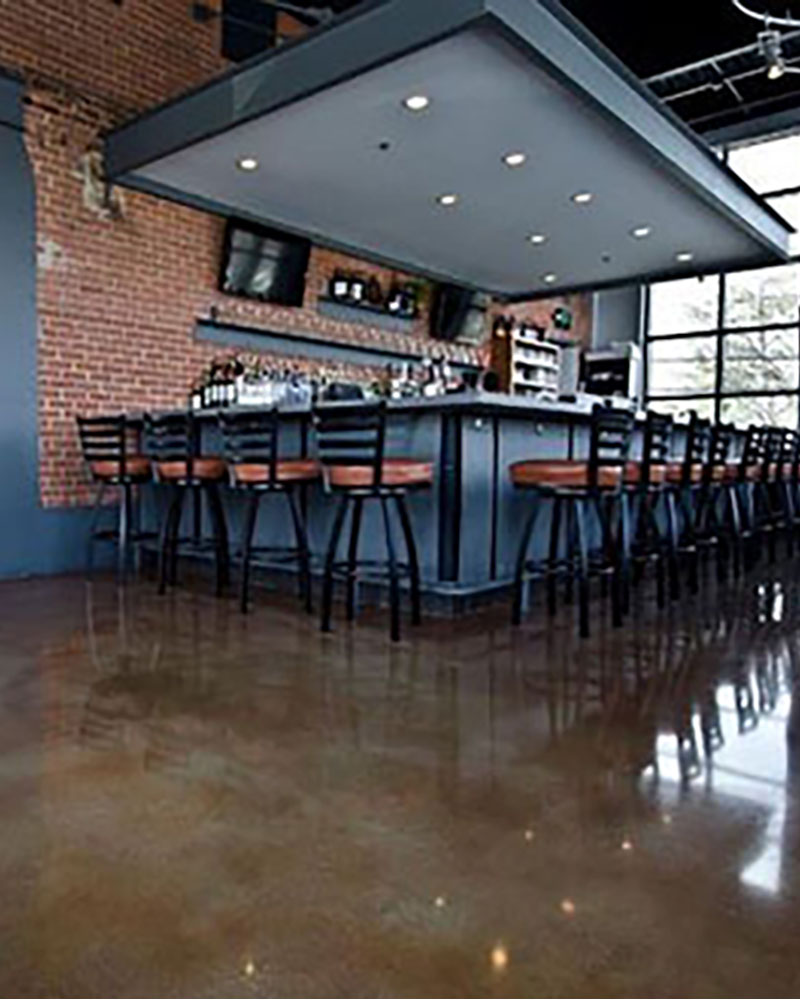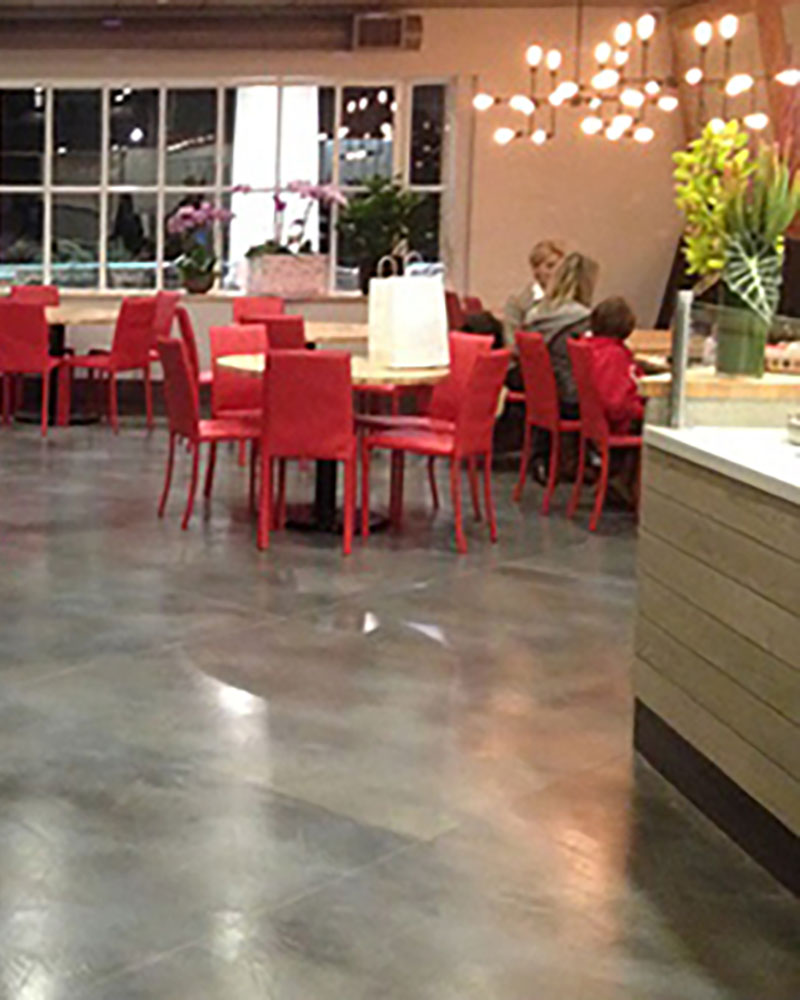 Stained Concrete 
Flooring
Stained concrete flooring surfaces are wonderfully different floors which are perfect for restaurants, retail, corporate offices or even in residential houses. Decision makers can choose from two color applications; acid stain or concrete dyes. Each offering a different finish dependent upon your goals.
Many property owners gravitate to the leather look found in some restaurants for a rich, earthy look. Sometimes stains or dyes are introduced for more enhancement. A broad area can be enhanced with shallow cuts to produce patterns in mosaics, border or the like. And then additional colors can be applied.
Stains and dyes will embellish any other concrete flooring like decorative overlays, polished concrete and grind and seal projects. Flooring specialists then layer on additional sealers in epoxy or urethane for added strength and protection.
Polished concrete flooring applications make use of a comparable polish and seal method as epoxy flooring. But polishing concrete with progressively finer grit, refines the cement into a shiny, semi shine or matte finish. Color tints can be applied to polished concrete floors in a variety of green and brown tones found in nature, and in reds, blues and yellows. A gamut of color possibilities are available.  The same look as polished concrete is created with decorative overlays, which have a more controllable finish in application. Once mixed, self-leveling concrete must be applied quickly, and results in an unusually smooth, flawless and refined flooring surface like seen in showroom, galleries museums or banquet halls. Concrete overlays are being used extensively, and you'll also see them in shopping malls.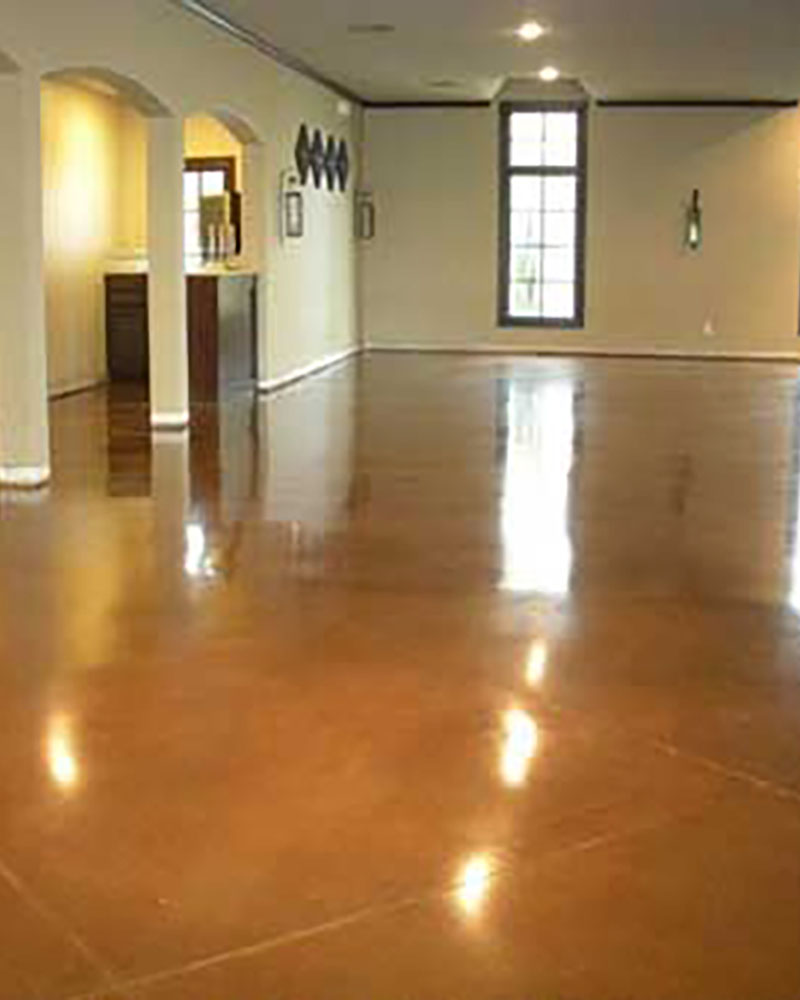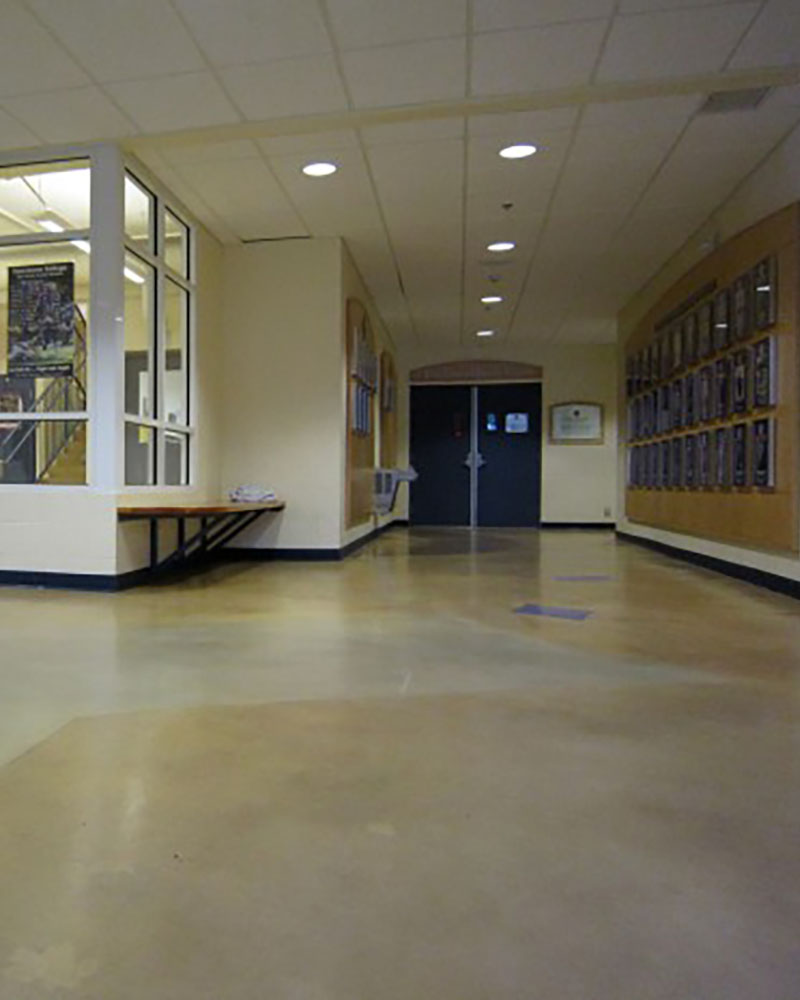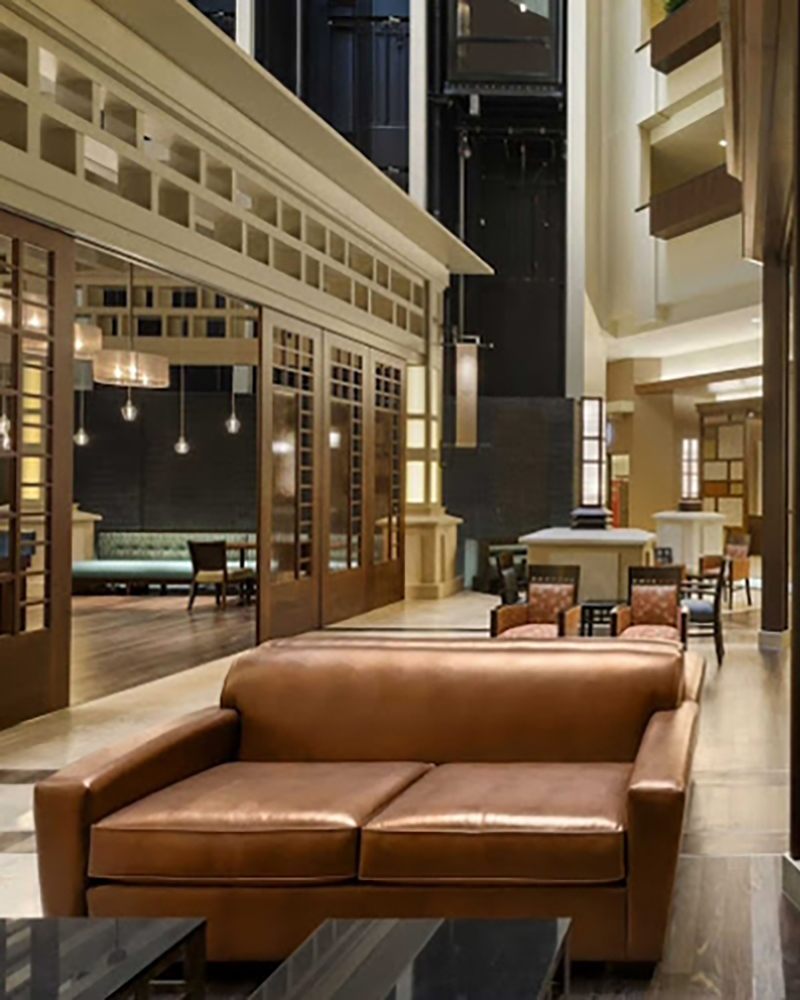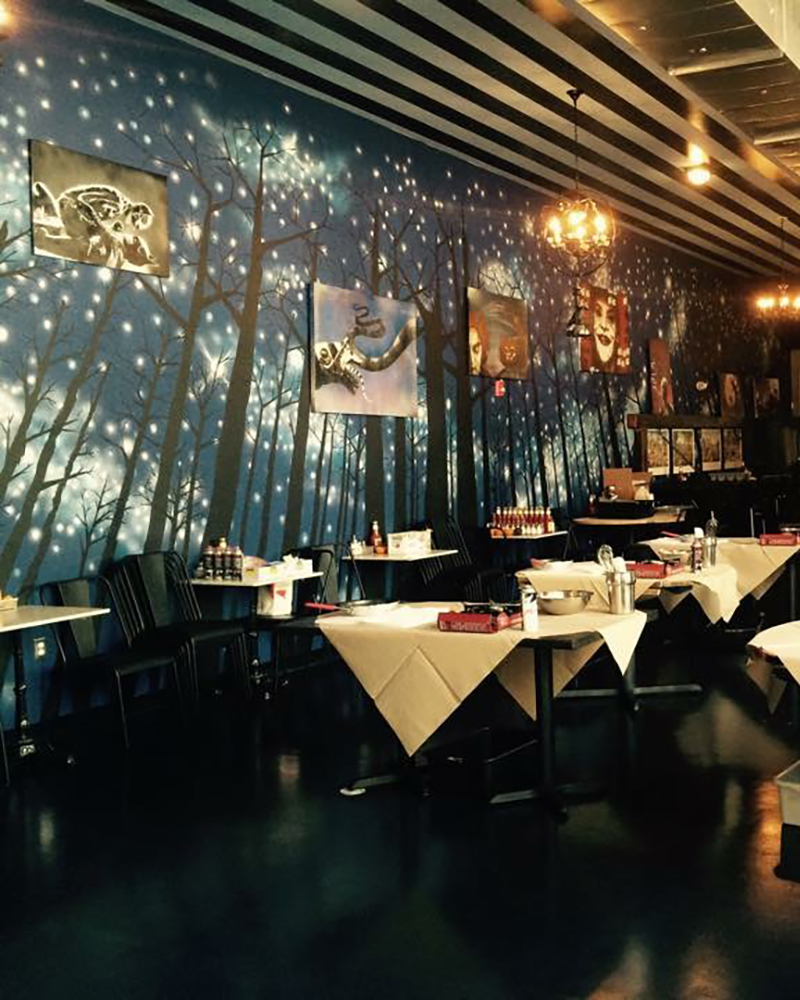 Epoxy flooring options include paints and coatings, offering not only visually exquisite flooring, but durability and protection of concrete interior or exterior walking areas – engineered for strength without compromising style. You can find us in Stratford. Whether you're looking for highly decorative, artistic or muted elegance for your new floor, appraise the wide range of color variations resulting from the use of embedded quartz or sand.
Epoxy Floors in Stratford installed by Metrocrete can be seen everywhere, including in loading docks, residential garages, basements, commercial kitchens, offices, warehouses, laboratories, medical offices and in many more locations. If there's a floor, it can be epoxy!
Engineered epoxy flooring options are comprised of engineered paint products and substantial chemical resistant coatings. As a two component – resin and hardener – product, epoxies are often paired with polyaspartics or urethanes as a final top coat. Or simply finished with a clear epoxy layer.
Stamped Concrete
Flooring
Stamped Concrete upgrades floors whether its indoors or outdoors. More often than not, it's poured on cracked concrete, to cover exterior or interior areas such as front walkways attractively curving around flower beds leading to your home. Inside the entrance hall could be a neutral color of stamped concrete and provide low maintenance. Styles of patterns in stamped concrete are numerous.
The selection of styles and patterns may be natural fractured slate or natural stone and even local rocks. Upgrading to stamped concrete primarily adds value to both outdoor and interior areas of your residence. Stamped concrete presents an extremely wide array of colors to combine with textures. The artful eye of the contractor adds a combination of hardener and cast-on color to create an artistically pleasing design.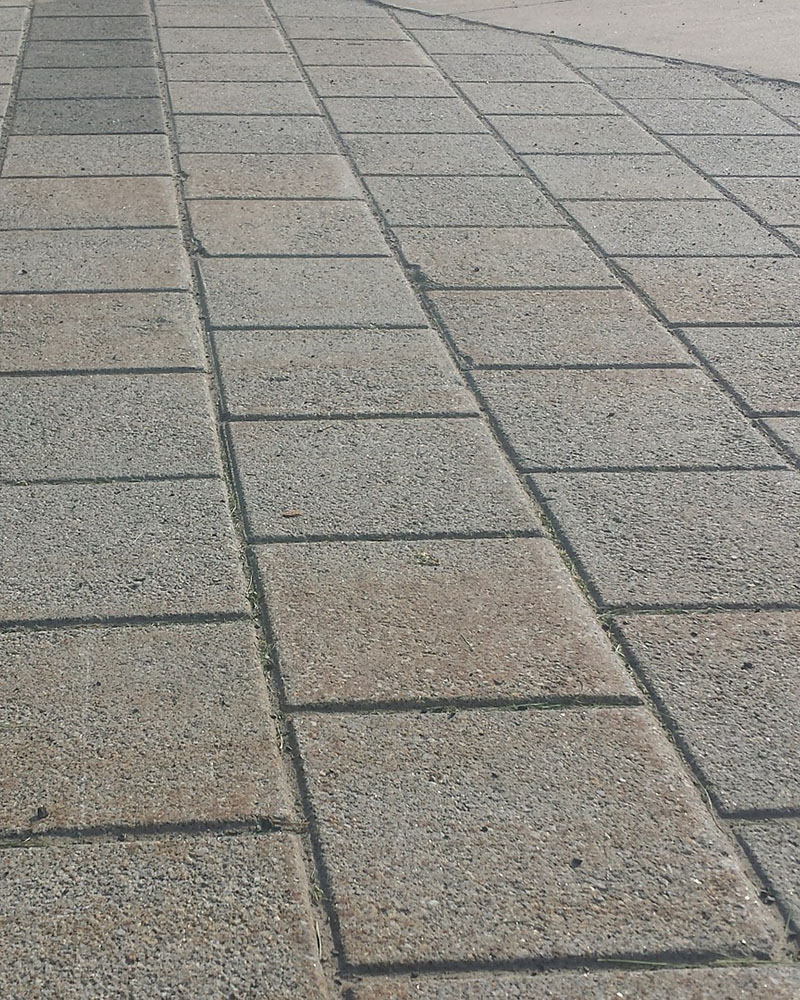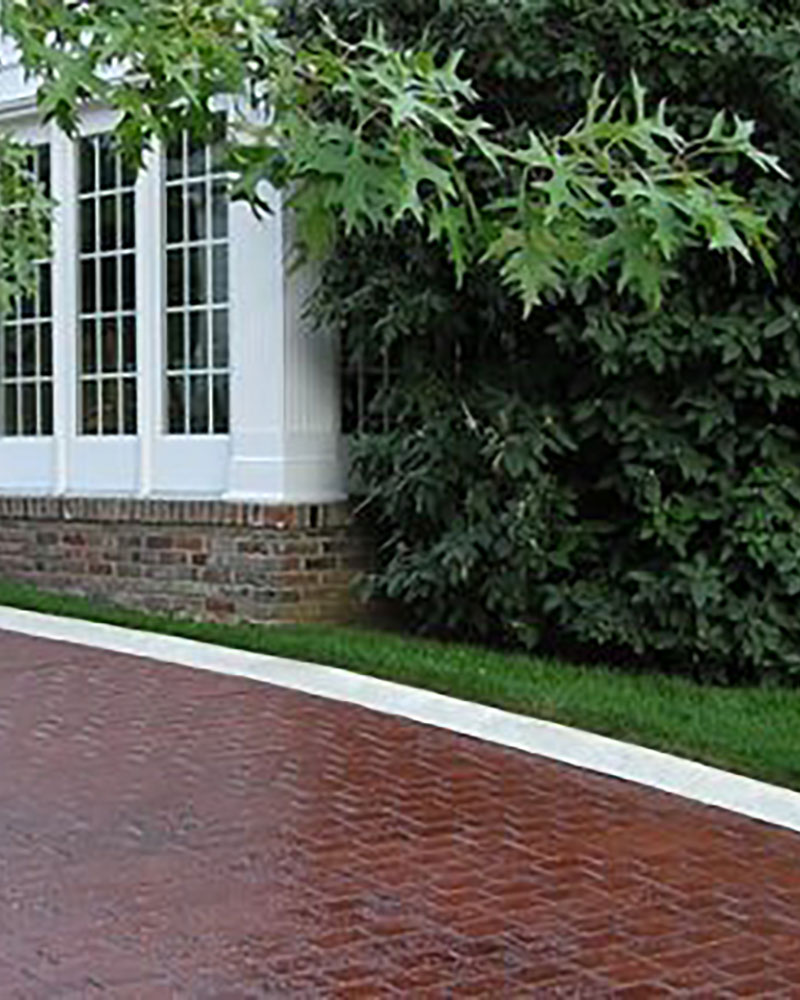 Stratford, CT 06497
Fairfield County: 06614, 06615, 06497, 06607, 06611

Save
States & Cities We Service

(click on state below to see cities)