Concrete Flooring
Experts


(203) 563-8177

Stained, stamped, epoxy or polished concrete floors - Call Us Today!
Discover how concrete & epoxy floors
can transform

 your home or business
EXQUISITE CONCRETE FLOORS
We offer a beautiful range of concrete floor options like durable Epoxy Floor Coatings, gleaming Polished Concrete, long lasting Concrete Resurfacing, and decorative stains applied with precision and care for a gorgeous floor.
CONCRETE FLOOR PRODUCTS IN West Hartford
Locating a skilled contractor may be difficult and usually much too time consuming. Fortunately, you landed here for a reason. We offer top quality concrete flooring solutions within reasonable budgets.
We promise to meet and surpass your installation timeline, budget constraints, as well as your expectations in terms of service and quality of craftsmanship. We're confident in our abilities, so we can make this promise to you.
CALL US TODAY FOR SERVICE IN Connecticut
We are top tier contractors in polished, epoxy, stained & stamped concrete floors. We're the proven experts in residential and commercial concrete flooring applications. Call Metrocrete for a free estimate!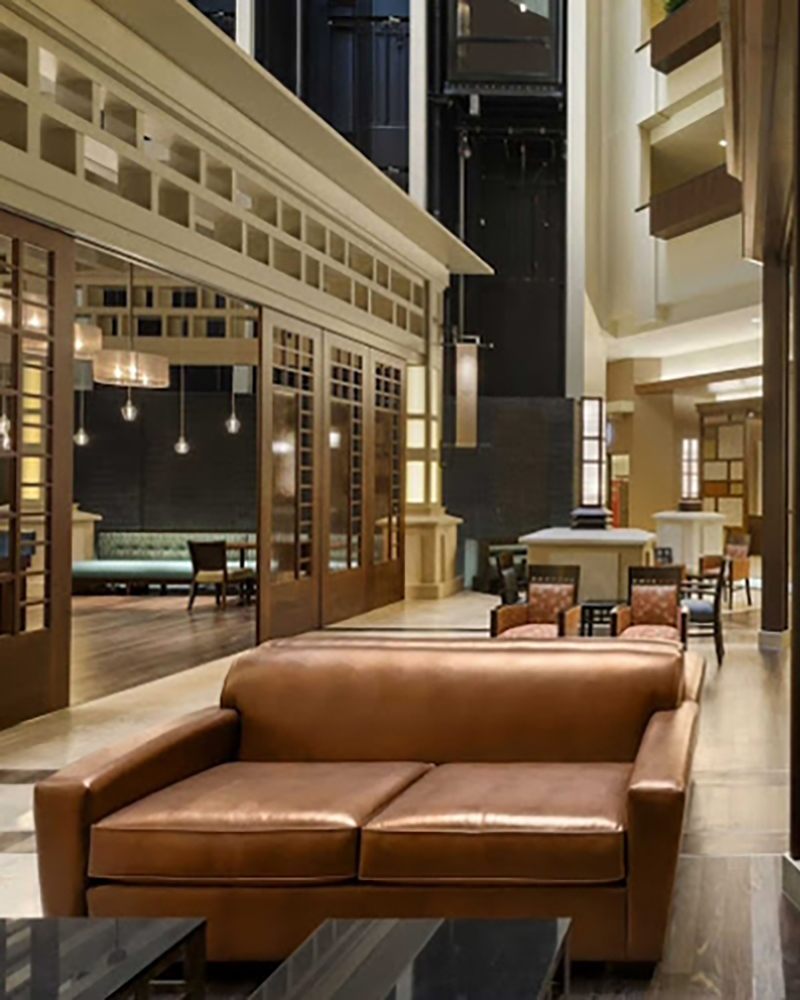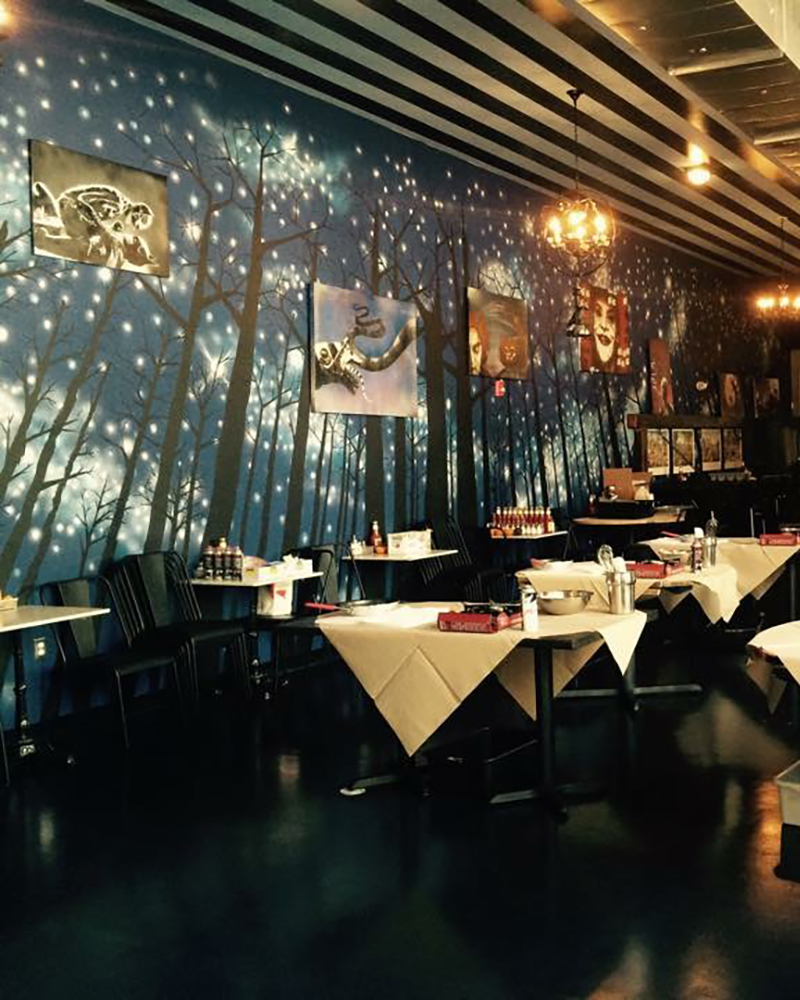 Epoxy floor covering types are available as a coating or paint, resulting in not just a visually pleasing floor, but practically everlasting engineered resistance against wear and elemental damage of concrete. Any questions? Call us in West Hartford. Epoxy flooring choices are comprised of engineered paint products and well built up chemical resistant coatings. Epoxies are a two (2) component product type, often paired with polyaspartics or urethanes as the final coat. Or coated with just a clear epoxy.
For a decorative and stylish – or dazzling – flooring solution, survey the exciting world of finish colors and textures created by the addition of sand, color chips or quartz. Epoxy Floors installed by Metrocrete are found everywhere in West Hartford, including in data centers, commercial kitchens, residential garages, basement floors, medical facilities, laboratories, warehouses, and this list doesn't cover but a tiny fraction of flooring possibilities.
A polished concrete flooring application will incorporate a similar polishing and sealing approach as epoxy, but polishing concrete hones it into a shiny, semi-shiny or matte finish. Colorant may be applied to polished concrete floors, and are available in a variety of green and brown natural tones and additionally in magenta, indigo and yellows. There are a vast number of color options. If you like the polished concrete look, a similar appearance can be accomplished using decorative overlays, which have a more controllable finish in application. Self-leveling concrete is used to create this type of flooring, which presents an area of a thousand square feet coverage, poured in an hour. Flooring like this can be seen in retailer shops. Find these floors in shopping centers, bowling alleys or anywhere you find a large flooring area.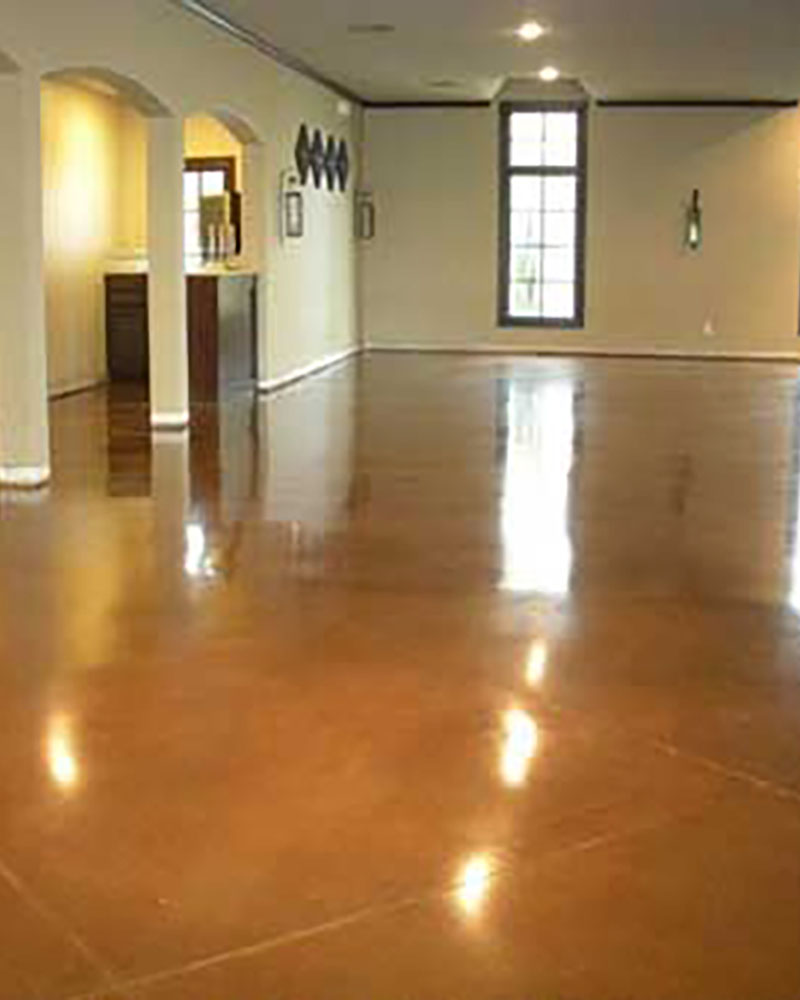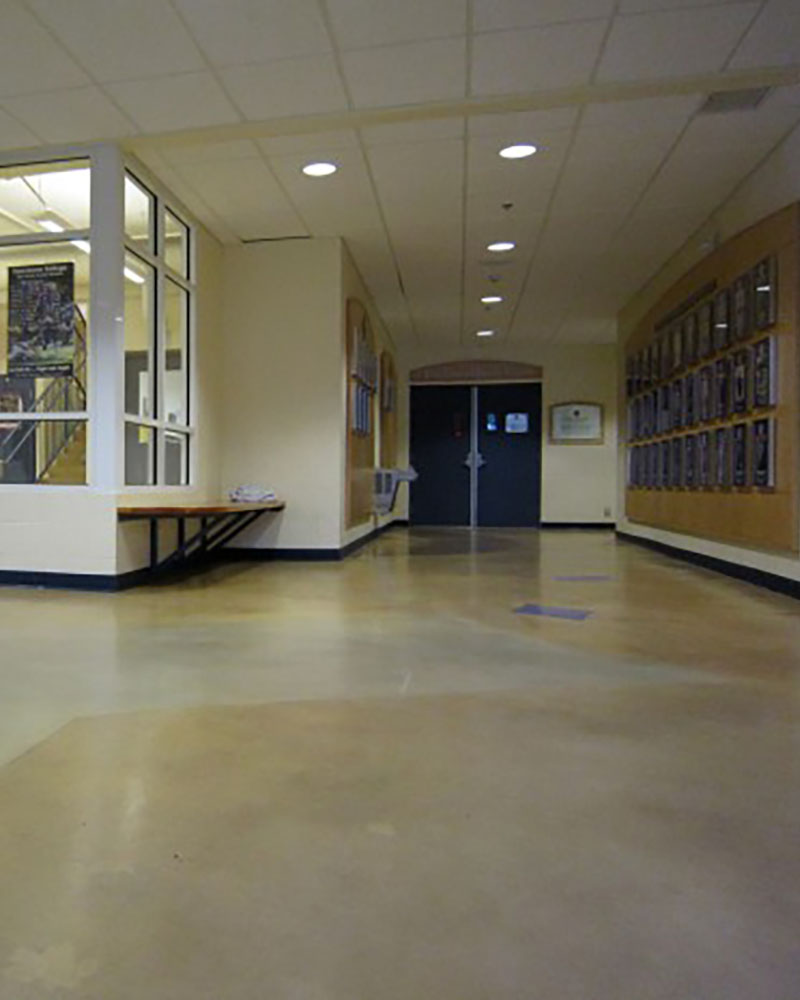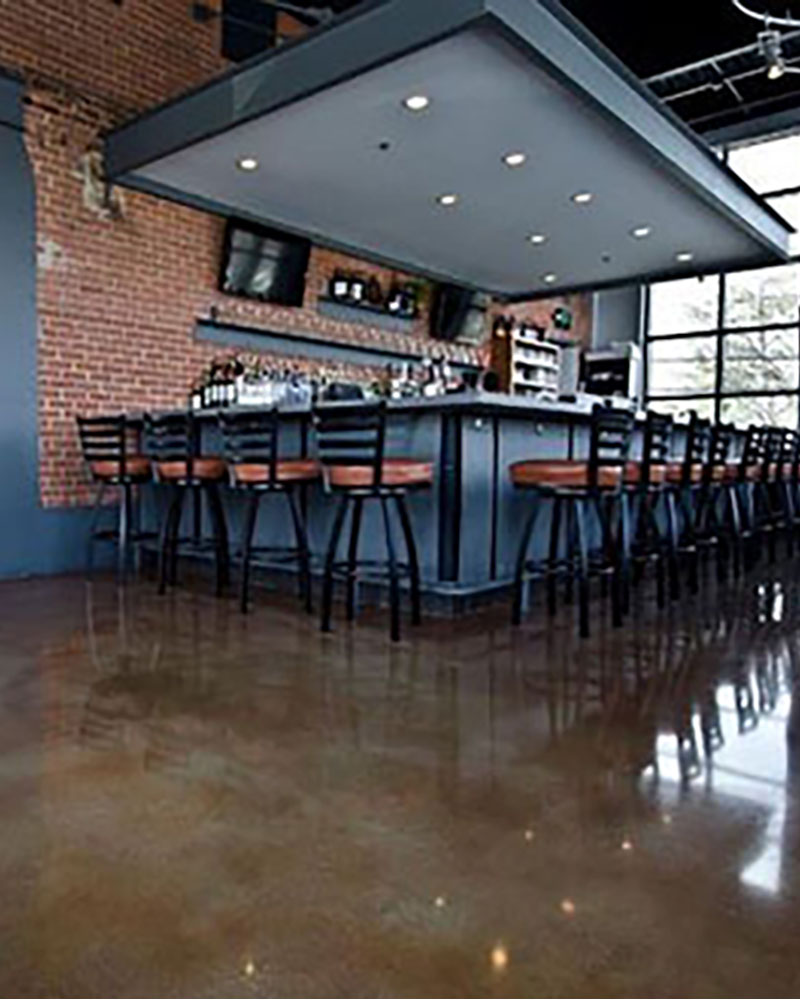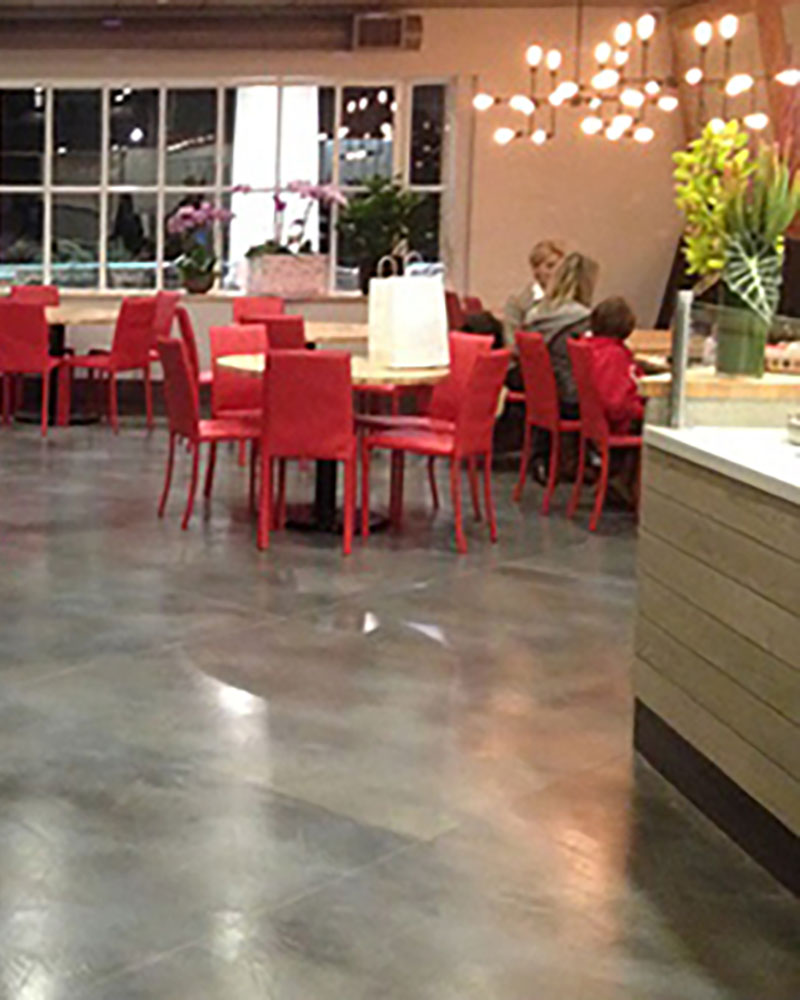 Stained Concrete 
Flooring
Stained concrete floors are versatile, low maintenance flooring that is becoming more mainstream for almost any retail, commercial or even residential use. Property owners who want to add color can choose between two staining systems for their colorization methods. Concrete dyes or acids which each produce different results you may find hard to choose between. Stains and dyes can enhance other concrete work such as decorative overlays, polished concrete or even grind and seal work.
Specialists then apply sealant in epoxy or urethane for more protection. Contractors can achieve a leathery, dark rich brown appearance with acid staining. And then they may apply dyes for more appealing variations. A plain seamless expanse of flooring can become much more interesting with beautiful floral patterns, or stone, brick or even mosaics. Then further stains or dyes can be applied.
Stamped Concrete
Flooring
Stamped Concrete beautifies indoor and outdoor floors. Many times, concrete stamping is applied on new concrete, and particularly on outdoor or indoor areas, upgrading the large porch at the entrance to your home. Even backyard surfaces around a firepit or sitting area would create a pleasing environment for friends and guests. Stamped concrete presents a broad gamut of textures and colors.
The proficient expert adds an accent color or secondary color to form a texture to display a superb visual elegance. Styles in stamped concrete combined with textures are vast. The selection of styles and patterns may be natural stone slabs as well as seamless granite or limestone. By using stamped concrete, it primarily adds value to both outdoor and interior areas of your residence.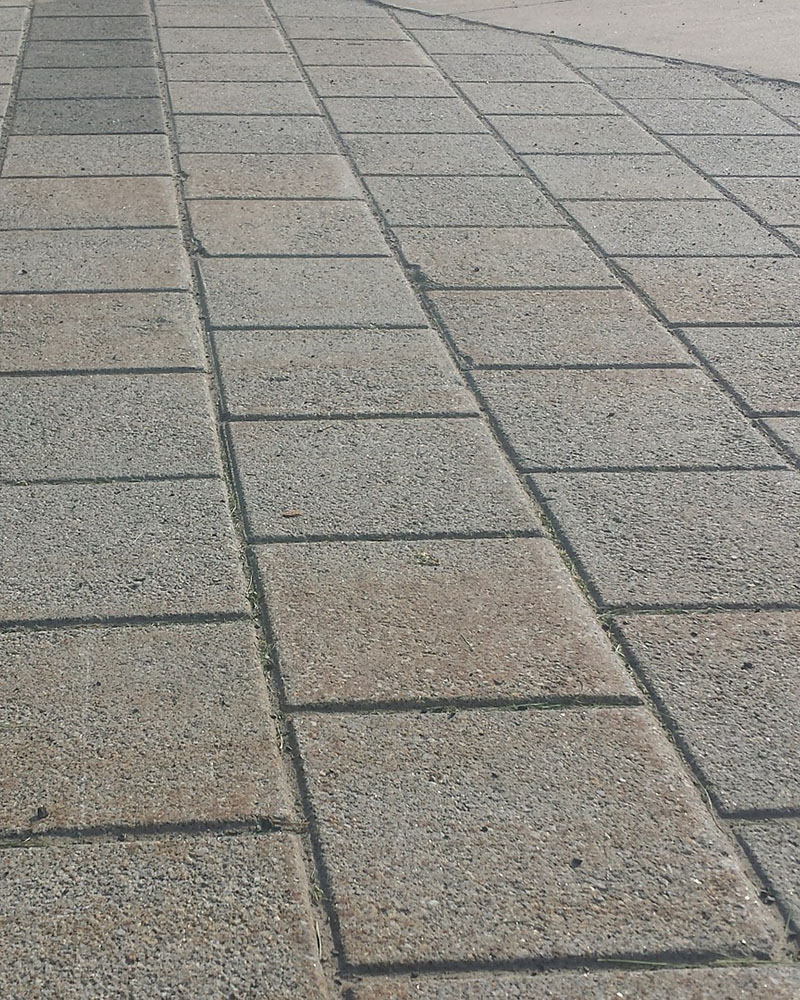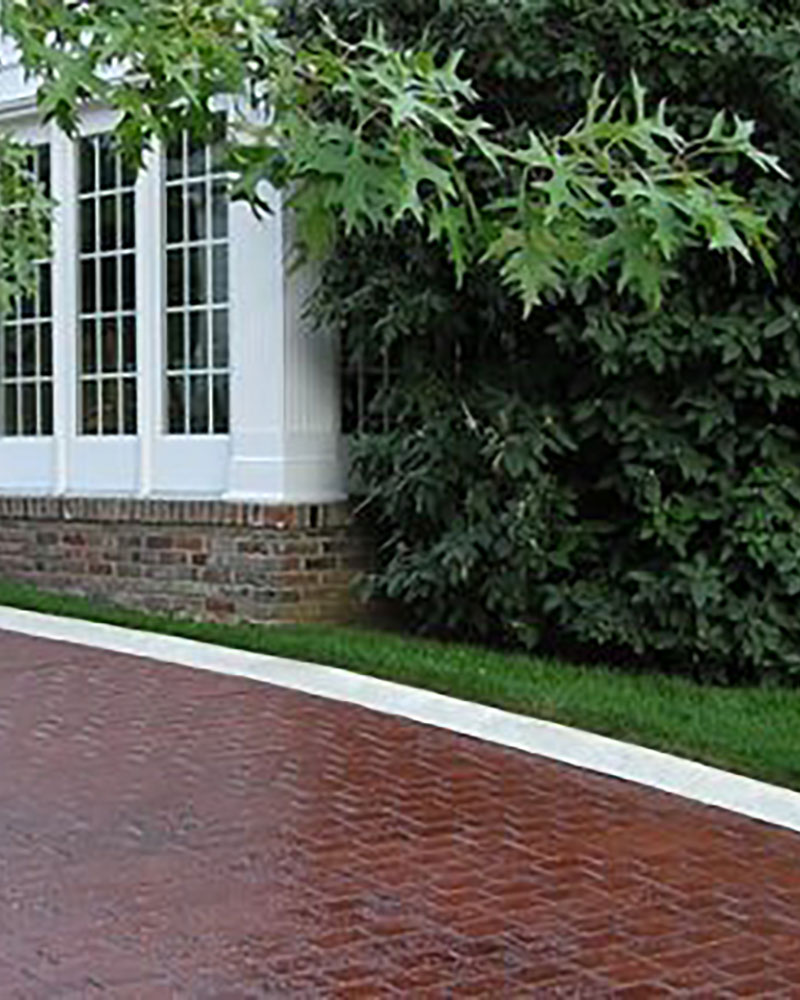 West Hartford, CT 06127

Hartford County: 06107, 06117, 06119, 06110, 06105, 06127, 06133, 06137

Save
Save
Save
Save
States & Cities We Service

(click on state below to see cities)