Concrete Flooring
Experts


(203) 563-8177

Stained, stamped, epoxy or polished concrete floors - Call Us Today!
Discover how concrete & epoxy floors
can transform

 your home or business
Elegant Concrete Surfaces
We offer a beautiful range of concrete floor options like elegant Epoxy Floor Coatings, high to low gloss Polished Concrete, as-new Concrete Resurfacing, and superbly applied decorative stains – for a stunning floor.
Concrete Floor Styles in New Haven
Finding the right contractors is often daunting and time consuming. We're flooring professionals who believe in delivering top quality concrete products. On time and on budget.
We commit that we will match or exceed your budgetary expectations, as well as your expected level of customer service and craftsmanship. We're happy to make you this promise.
CALL US TODAY FOR SERVICE IN Connecticut
We specialize exclusively in stamped concrete floors, plus epoxy & stained/stamped flooring. Local and experienced experts in commercial/residential concrete floors. Schedule a free project estimate today!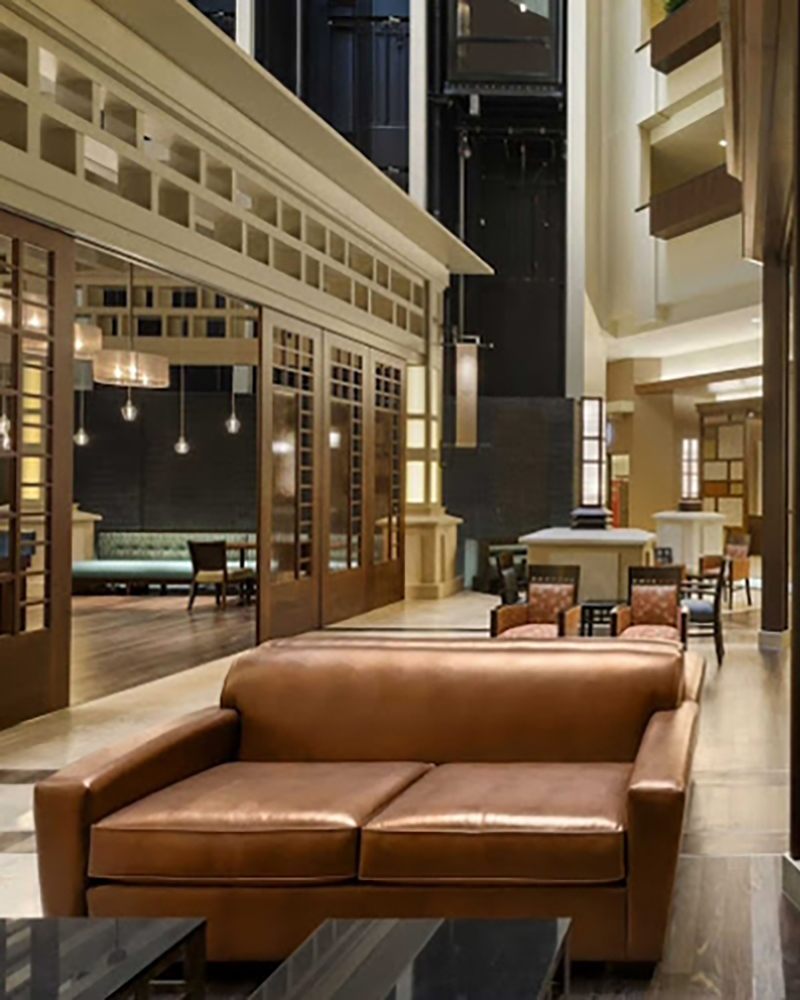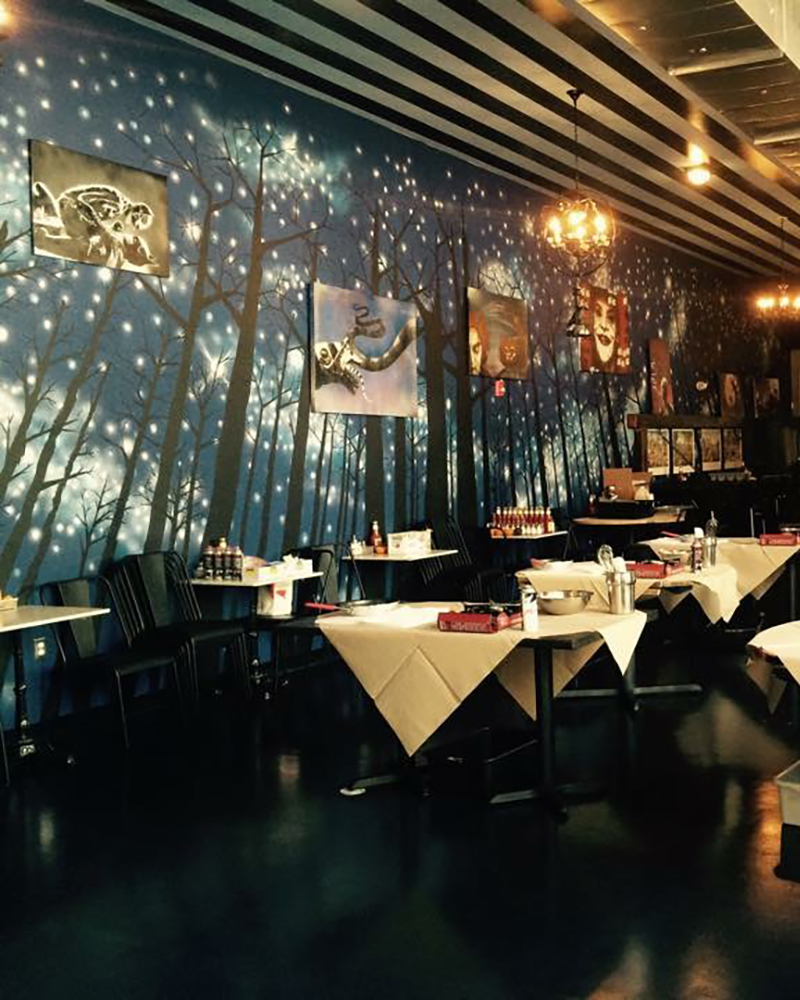 Epoxy flooring surface types are available as a coating or paint, offering not just a beautiful floor, but virtually permanent armor for all concrete surfaces and substrates. To learn more, just call us in New Haven.  If you're looking for supple beauty – or trying for an artistic look for your floors, appraise the wide range of colors and textures created by adding sand, colored quartz or color chips to the wet coat.
At Metrocrete, our Epoxy Floors have covered it all in New Haven. Including in healthcare facilities, data centers, as basement or garage floors, loading docks, commercial kitchens and offices – just name a very few of the possible floor applications.  Epoxy flooring choices run the gamut from very durable paints to very strong chemical resistant coatings. Two components – resin and a hardener – make up what we know as "epoxy". They're usually combined with polyaspartics or urethanes as a final layer.
Concrete floors that are polished incorporate a similar grind and seal technique as epoxy floors – except that buffing concrete refines the cement so once sealed its finished in a gloss, semi-gloss or matte finish.  The same look as polished concrete is created with decorative concrete overlays, where the finish is more easily controllable in application and end result. Self-leveling concrete must be worked with quickly, yet it provides an elegant, yet seamless look, often seen in galleries and showrooms, banquet halls and retail stores. You can also find decorative concrete overlays in restaurants because they're fast and easy to install with little down time.  Color stains can be added to polished concrete floors, in calming green and brown earthy shades along with blues, reds and ochers. A whole rainbow of colors are available.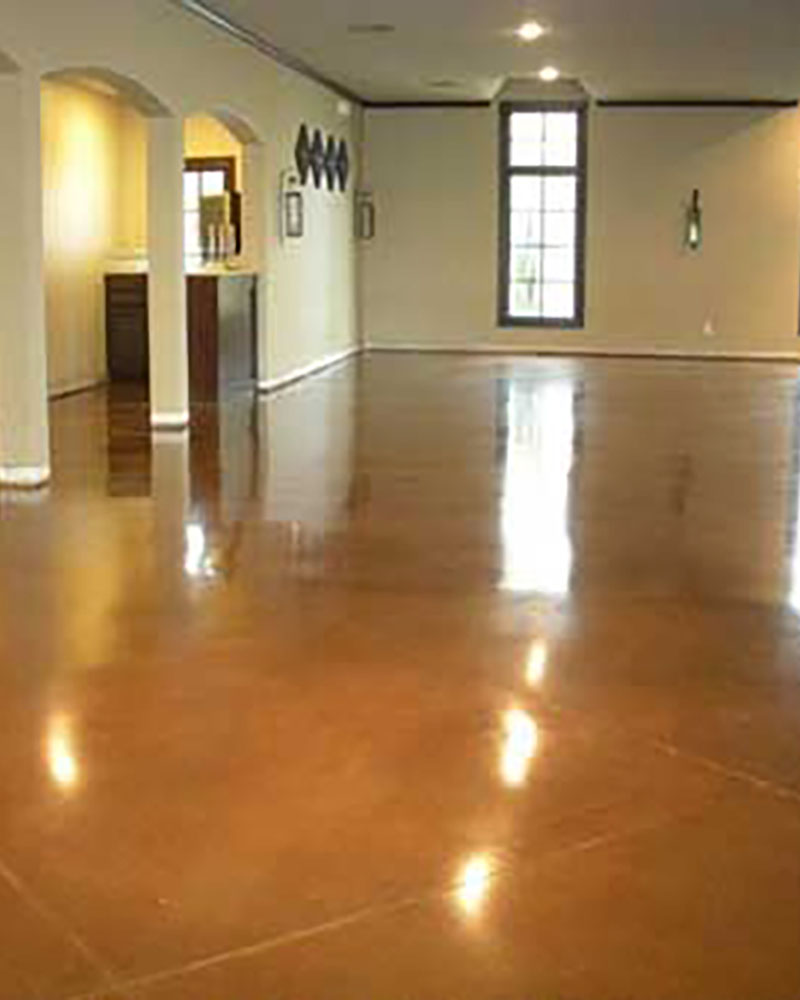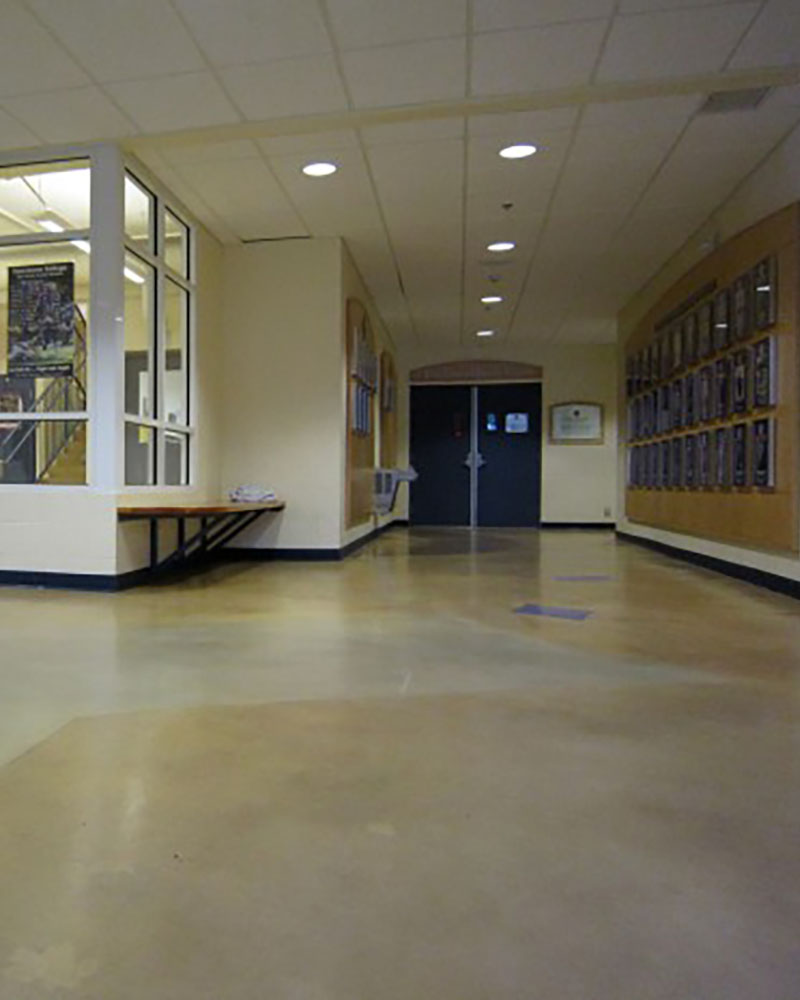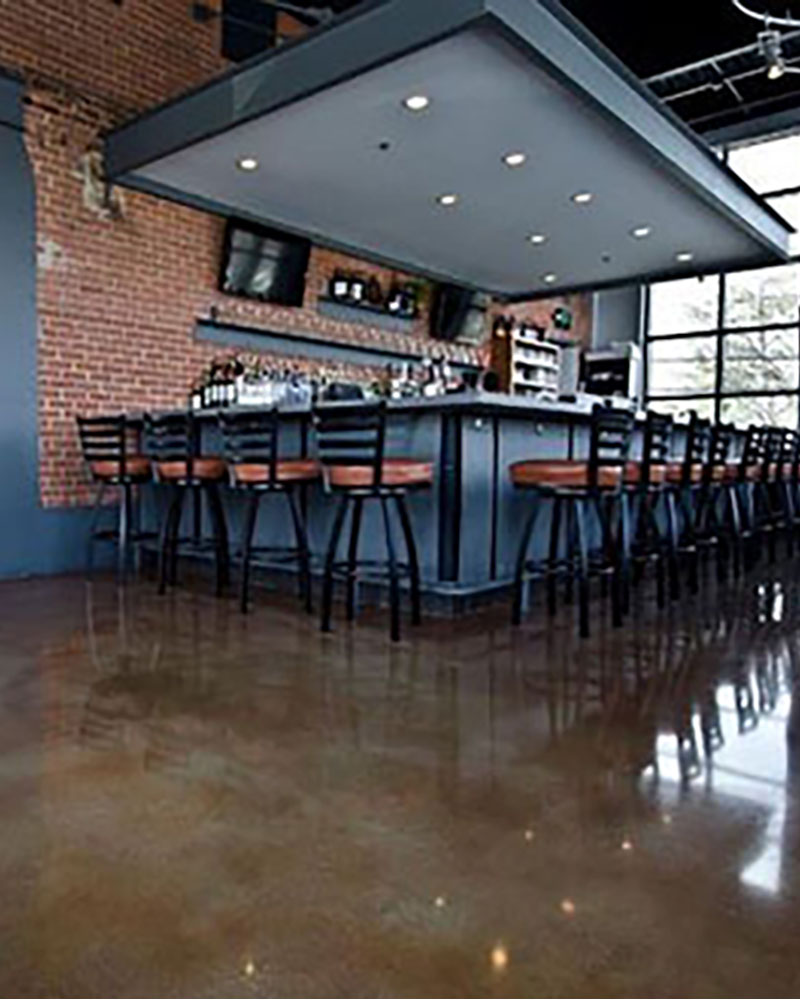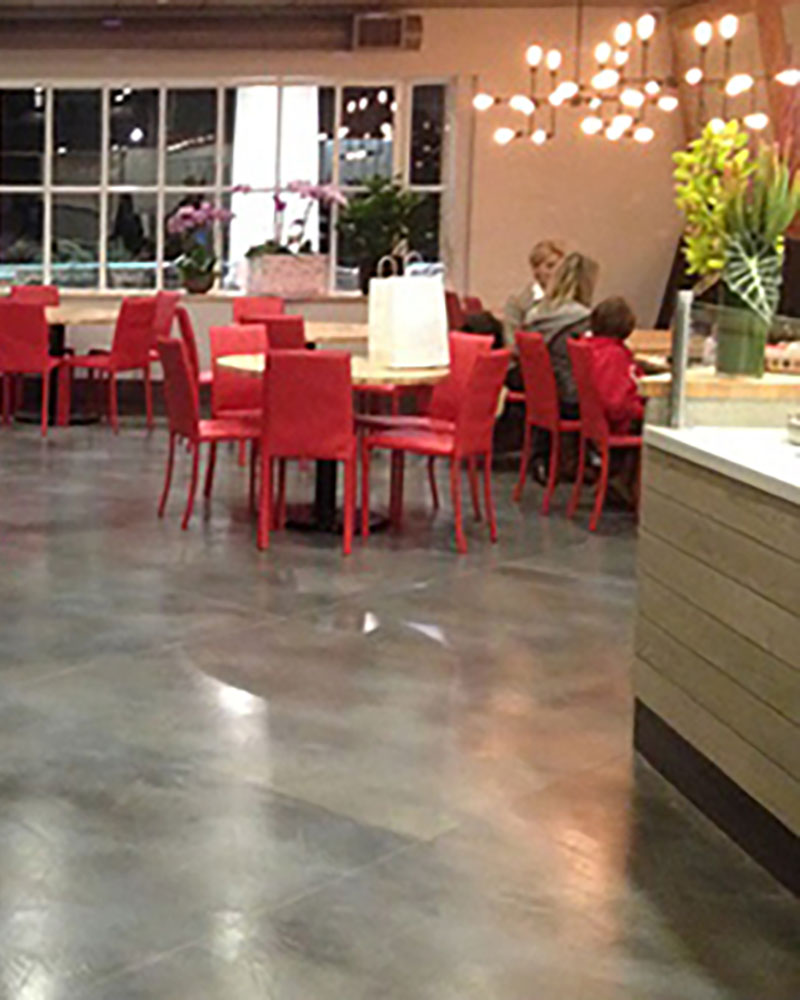 Stained Concrete 
Flooring
Stained concrete floors are a uniquely attractive flooring option that is excellent for any type of residential or commercial flooring use. Architects can choose from two kinds of staining systems to choose from; acid stains or concrete dyes. Each resulting in divergent results – it's all about the look.
Coloring stains and dyes will beautify and concrete work like polished concrete, decorative overlays, and even grind and seal floors benefit. Then the application of urethane sealers or epoxy coatings for additional protection.  Property owners sometimes request a leather look for their flooring surface with acid staining then stains or dyes are introduced for more visually pleasing options. More interest can be achieved with expert cuts into the concrete to create interesting floral, or stone patterns. Then they're color stained or dyed.
Stamped Concrete enhances flooring both interior and exterior. Quite often, concrete stamping is done on new pours. Especially on exterior surfaces or interior flooring. For example basement floors, kitchen and dining areas, and even hallways and main living areas. Outside, patios, driveways, walkways and decks are the most common.  Stamped concrete presents an extremely wide gamut of textures and colors.
The artful eye of the contractor adds acidity and hardener which can produce a a product you will be proud to own.  Various patterns and textures are available for your choosing. An assortment of styles and colors of sandstone or Ashler Stone that is randomly interlocking. When including stamped concrete. it transforms your living space into a more luxurious environment.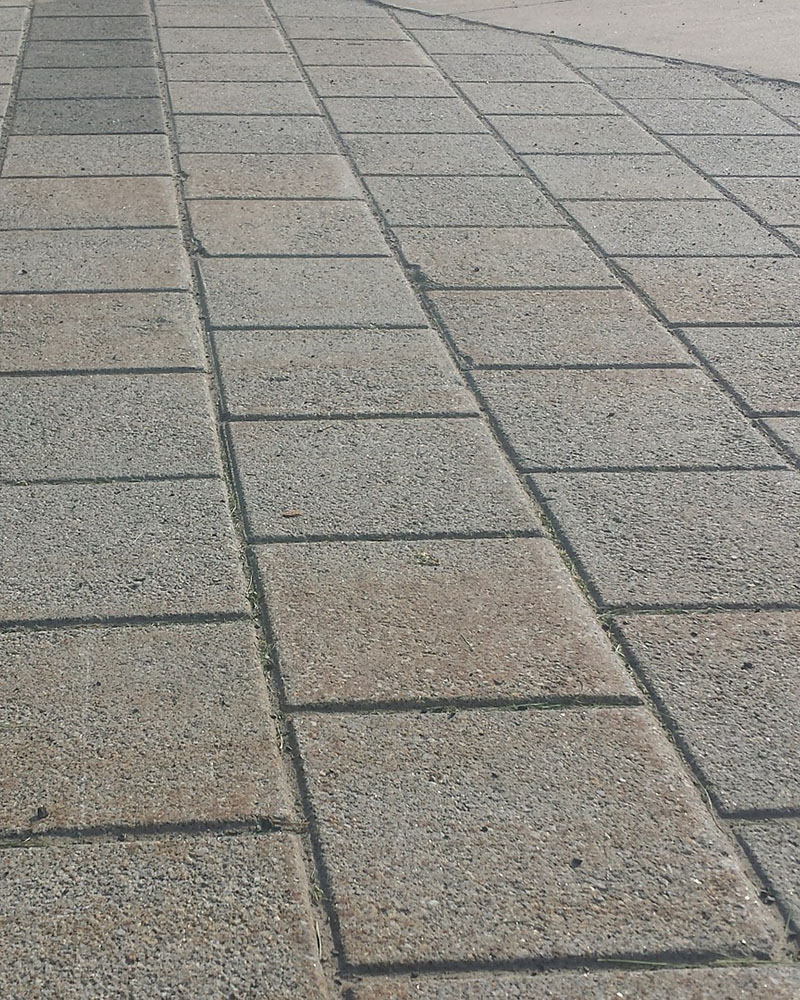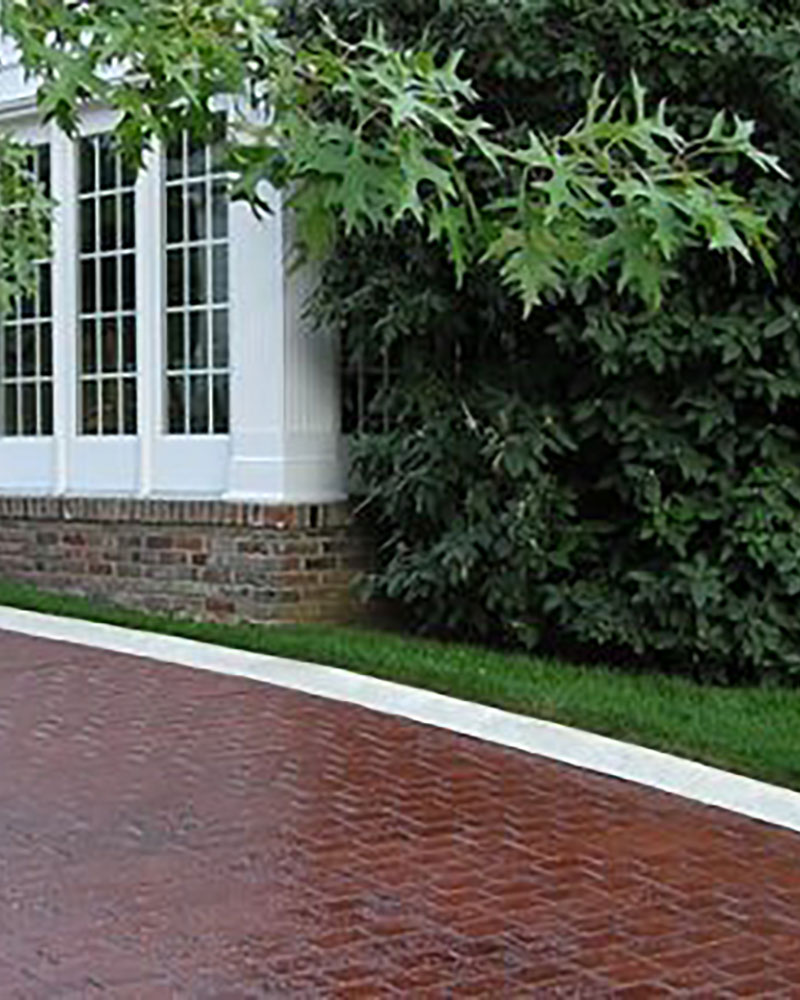 New Haven, CT 06503

New Haven County: 06511, 06513, 06515, 06519, 06512, 06510, 06517, 06537, 06538, 06540, 06501, 06502, 06503, 06504, 06505, 06506, 06507, 06508, 06509, 06520, 06521, 06530, 06531, 06532, 06533, 06534, 06535, 06536

Save
States & Cities We Service

(click on state below to see cities)