Concrete Flooring
Experts


(203) 563-8177

Stained, stamped, epoxy or polished concrete floors - Call Us Today!
Discover how concrete & epoxy floors
can transform

 your home or business
We offer a broad range of concrete floor options like Epoxy Floor Coatings, brilliant Polished Concrete, effective Concrete Resurfacing, and decorative stains using various artistic applications.
CONCRETE FLOOR COATINGS IN Milford
Finding the right contractors could be daunting and waste valuable time. But you're here now. We're committed to serving you with top quality concrete flooring products within your budget and timeline.
We'll match or exceed your timeline and budget constraints, as well as your expected level of service and product quality. We're happy to make you this promise because we know our capabilities.
CALL TODAY FROM ANYWHERE IN Connecticut
We specialize exclusively in epoxy, polished, stained & stamped concrete floors. Extensive local expertise in commercial and residential concrete flooring applications. Call us out to review your flooring project. Free estimates – always!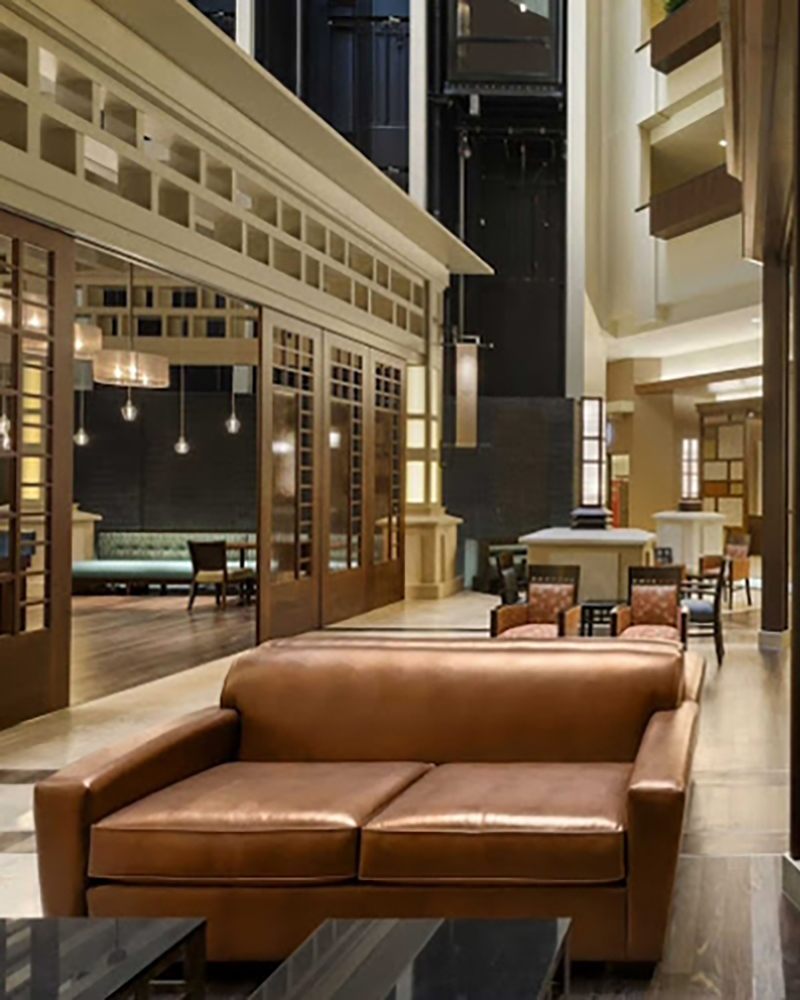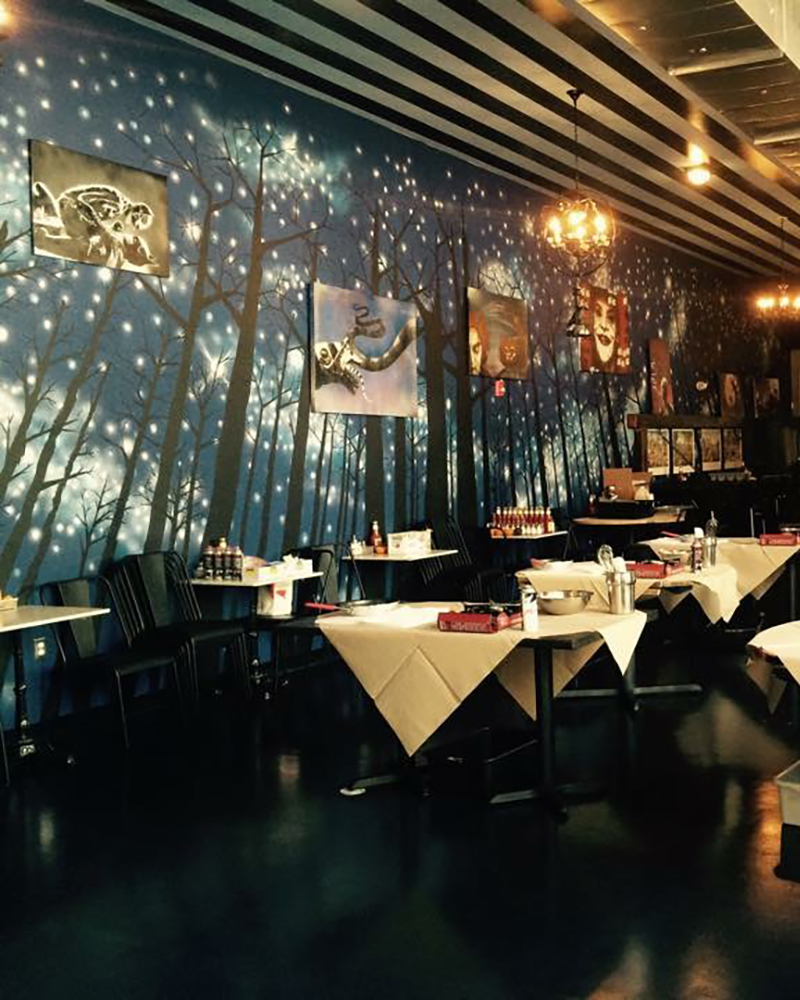 Epoxy flooring treatment alternatives include coatings and paints, offering not only visually exquisite flooring, but practically impenetrable protection for concrete floors and walkways. Engineered for strength and elegance. Call us in Milford.
For a decorative and stylish – or dazzling – flooring solution, think about the wide gamut of resplendent colors created by mixing in quartz, sand or pigments. Epoxy Floors installed by Metrocrete in Milford can be found everywhere, including in food and beverage facilities, residential garages, basements, commercial kitchens, offices, warehouses, laboratories, medical offices and in many more locations.
Epoxy flooring technologies include thin yet very durable paints to heavyweight chemical resistant coatings. Epoxy is basically a resin and a hardener. It's most often used with urethanes or polyaspartics as the top strata.Discover more about epoxy floors
Concrete floors that are polished share the same polishing and sealing approach as epoxy floors – except that buffing it smooths the cement into a shiny, semi shine or matte finish after sealing. Color pigments may be added to polished concrete floors. They're available in calming green and brown shades found in nature and in reds, blues and yellows. A whole gamut of color possibilities.  The identical appearance to polished concrete flooring is achieved using decorative overlays, which have a more controllable finish in application. Overlays use self-leveling concrete, resulting in a finished floor with an average thickness that can vary from a sixteenth of an inch to 2 inches. These floors are often found in retail stores and large, upscale department stores.Learn more about polished concrete floors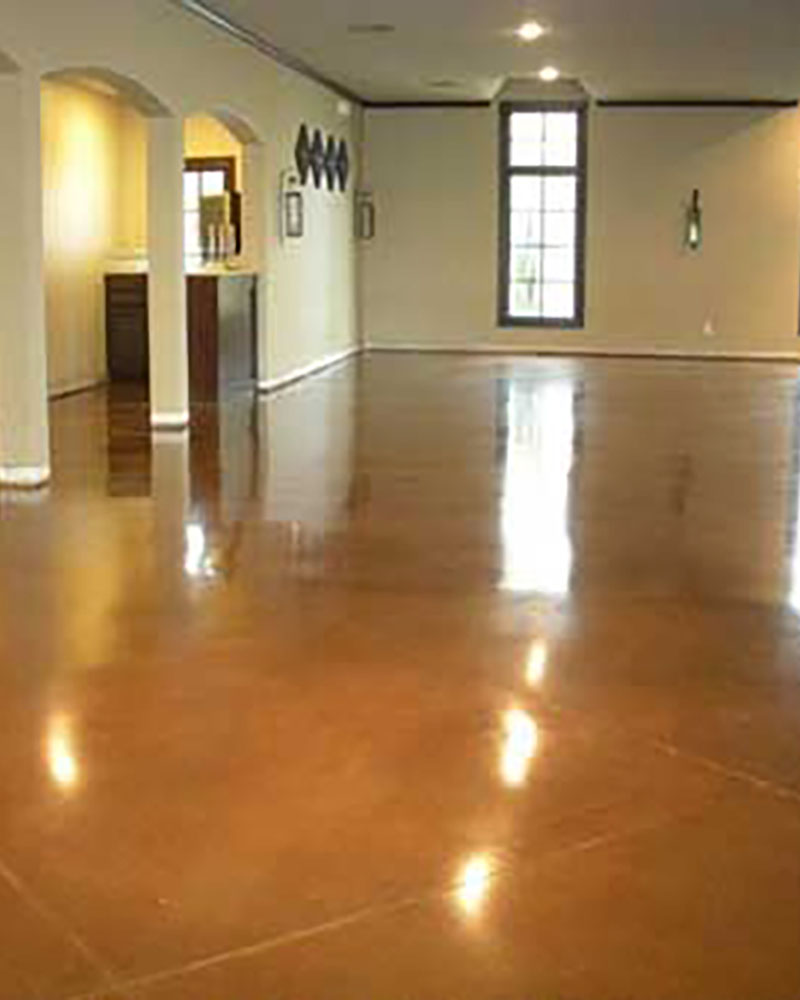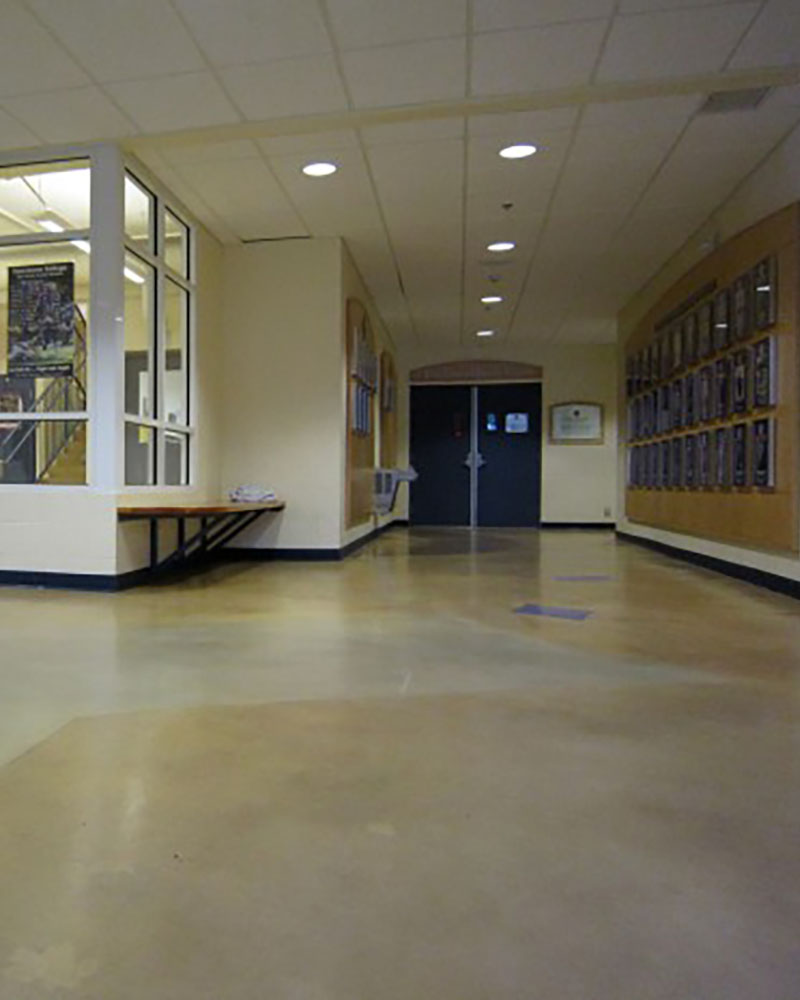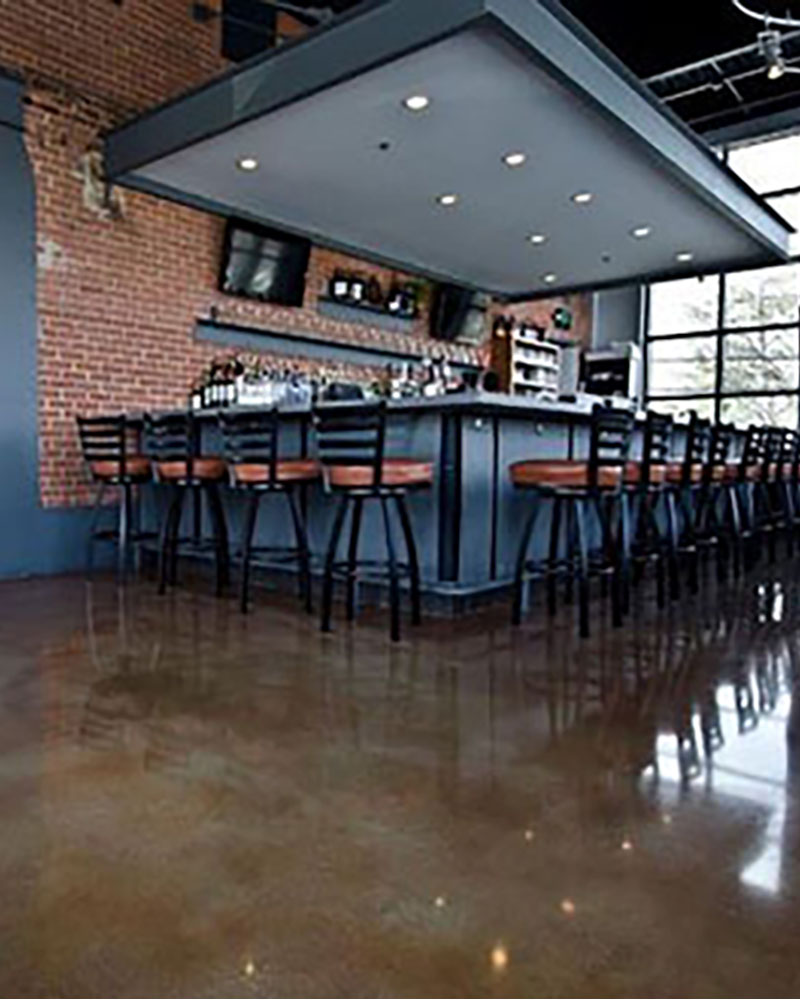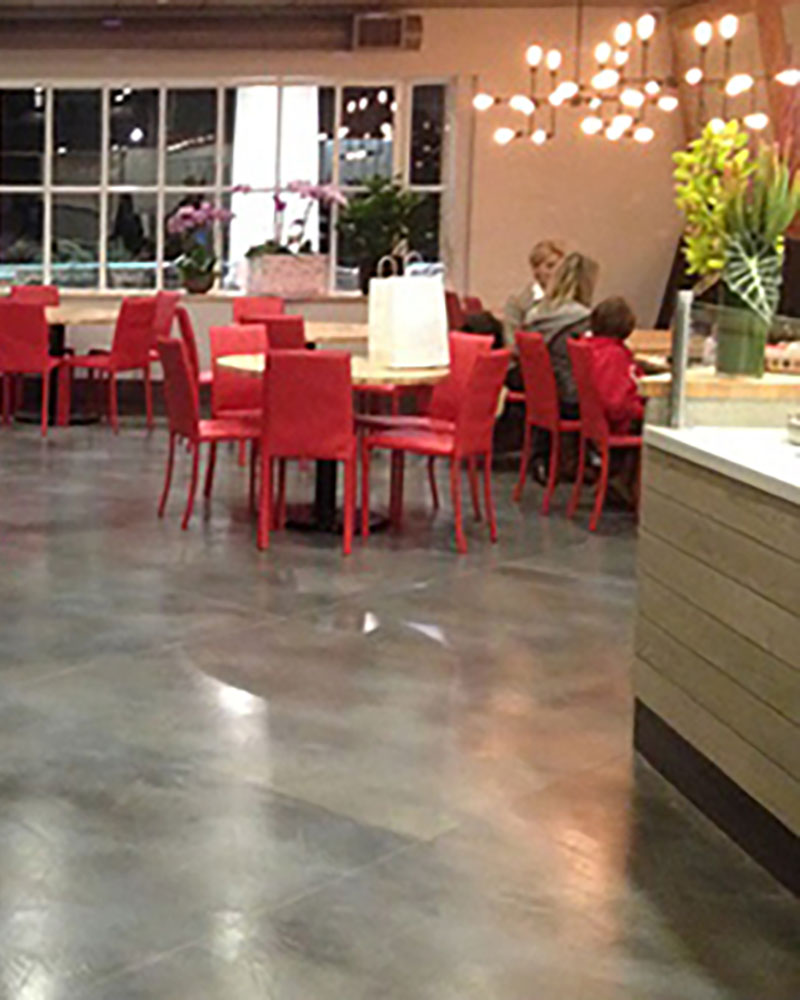 Stained Concrete 
Flooring
Stained concrete floors are a uniquely attractive flooring option that is excellent for any kind of residential, retail or commercial usage. Two types of colorization systems; acid stains or concrete dyes. Both will offering a different finish dependent upon your goals. Colorizing dyes and stains are used to enhance any concrete work – polished concrete, decorative overlays, and grind and seal work. Experts then layer on sealant in epoxy or urethane for additional protection.
Architects will often call for a leathery look using acid stains in various earthy tones – then color stains or dyes are added for more appealing variations. A plain seamless expanse of flooring can become much more interesting with patterns in mosaics, border or the like. And then stained in a variety of colors.Find out more about stained concrete flooring
Stamped Concrete
Flooring
Stamped Concrete upgrades floors whether its indoors or outdoors. Most often, it's added as a separate layer over existing unattractive concrete, on interior floors or outdoor spaces like high traffic hallways leading to the kitchen or basement. Outdoors stamped concrete could be made into a wide step and pathway to a patio. An assortment of patterns are displayed for you to choose.
Stamped concrete can resemble for example, slate, stone, brick, wood and even seamless granite. By including stamped concrete, it elevates the appearance of the interior and exterior of your living space. Stamped concrete offers a tremendous array of colors to combine with textures. The proficient expert adds a base color to the concrete when combined with a stain fabricates a superb visual elegance.Read more about stamped concrete flooring,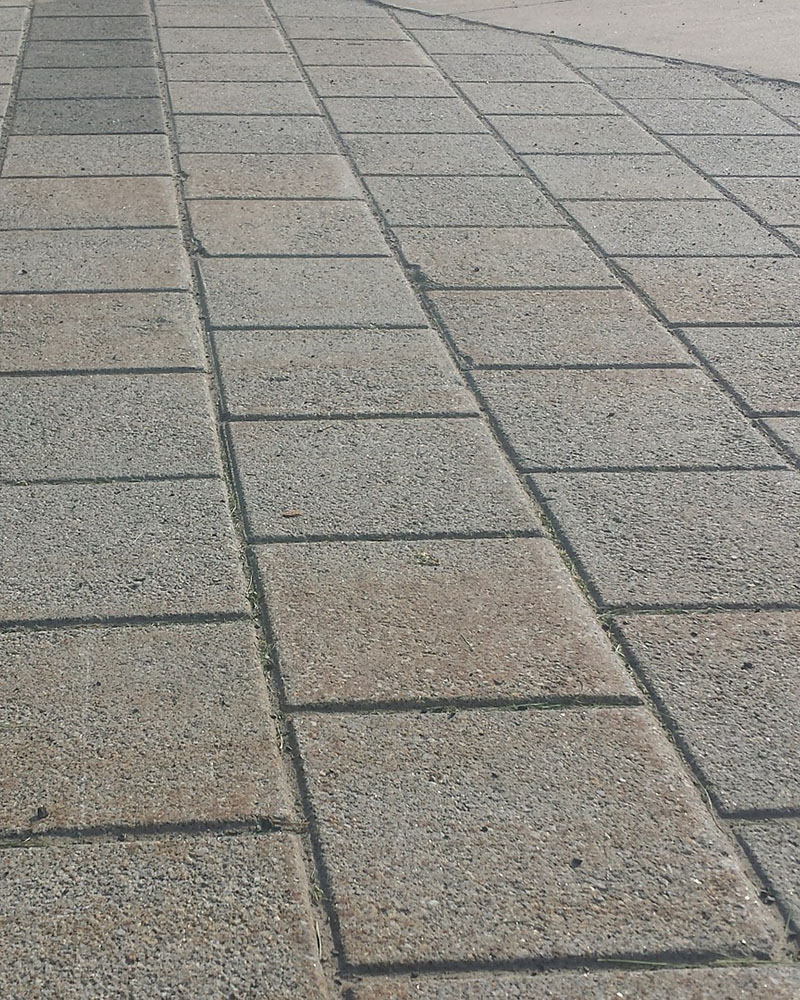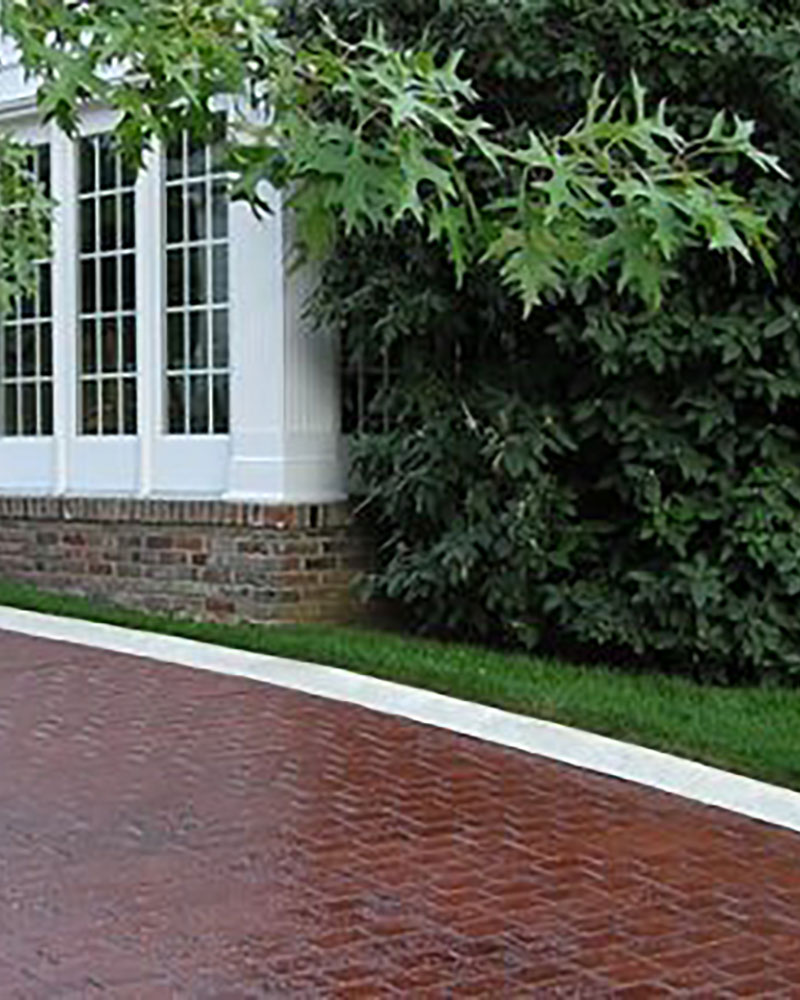 Milford, CT 06461

New Haven County: 06460, 06461

Save
Save
Save
States & Cities We Service

(click on state below to see cities)