Let me ask you. Is your low credit score preventing you from getting lines of credit with your suppliers?
Are you having difficulty buying equipment or vehicles because of your credit ranking?
Bad credit often leads to exorbitant interest rates that eat right into your profits.
Take workers compensation insurance for example. Carriers review your credit rating before they offer your rates. A less than perfect score may mean you're paying too much for your company's insurance coverage.
If you're a supplier or in equipment sales, you're also likely losing sales if your clients can't qualify for a lease or financing.
Credit challenges can be overwhelming, but you're not alone!
Many people today have less than perfect credit scores. In fact, the reality is that 43 million Americans have a credit score below 599.
The good news is that you can fix your credit.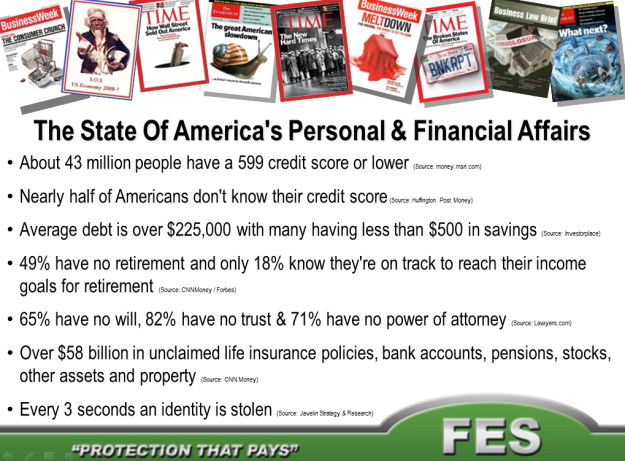 We have partnered with FES (Financial Education Services) one of the worlds leading credit repair companies.
Click Here For More Information
How Contractors Can Fix Their Credit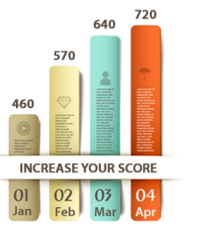 80% of all credit reports have errors on them. Removing errors will increase your score.
The goal to building your credit health is to strive for a score above 720.
Most contractors can have high credit scores. The problem is, they don't know how.
Education is one of the most important tools you can have to repair your credit and start building a long term, concrete financial foundation.
---
2 Credit Repair Products For Contractors
United Credit – For a nominal fee you get access to view your score and your credit report. You also get access to your credit file and education to understanding the impact of secured and unsecured debts. Secured debts are backed by assets like a home mortgage, equipment or car load. Unsecured debts are credit cards. Call 203-762-1366 or visit www.united-credit.org
FES Protection Plan – This is the best deal available with an incredibly low monthly fee that anyone can afford.. This includes the plan mentioned above, plus everything listed below. For details, call me at 203-762-1366.


Credit Builder – Provides easy to understand explanation and education about the credit scoring system. Learn how it works and impacts your finances and freedom.
You also learn how to improve your credit score and keep it high. As well, you'll get tips and financial budgeting tools
Payment History – 30% of your score is determined by your payment history for both mortgage/installment loans and Revolving Credit
Payment History – 15% of your score is calculated by your payment history. Learn how to manage your financials and get on the path to a debt free life. You can do it.
Credit Type – 10% of your score is determined by the type of credit. You can actually improve your score with credit cards with zero balances rather than cancelling them.
Inquiries – These account for 10% of your score. When you apply for a loan or credit card, the inquiry impacts your score. Too many inquiries have a negative impact on your score.
Tools and Resources – You get access most questions you have about your credit. The more you know, the more disciplined your financial plan. You also get access to sample letters sent to creditors further educating you about the process. You get samples of cease and desist letters, how to negotiate a complete removal, settlement and counter settlement letters, medical payment letters and request a late payment removal plus disputing errors on credit card bills.

Credit Attorney – Debt collectors will harass you to no end. However, they are trained to know the Fair Debt Collection Practices Act. They know can what they can and cannot do. If you've been victimized, you now have access to a solution to stop the  harassment from debt collectors.
Get Money From the Credit Reporting Agencies – Many times (In Fact, approximately 80%), blemishes on your credit report are due to errors. You could be a victim of Identity Theft, Mixed Data such as confusion between 2 people with the same name, , On Time payments reported as late, lingering Bankruptcy information. As a result, you may be entitled to monetary compensation due to emotional duress and humiliation. The Credit Attorney Service will help you.

Smart Credit – You get access to a simple credit report enabling to review your scores fast without causing an inquiry. You'll be able to see how daily transactions are integrated into your credit report empowering you to view payment accuracy.
This is especially important for contractors. Having a tool you can log into to view the accuracy of your credit report is extremely valuable.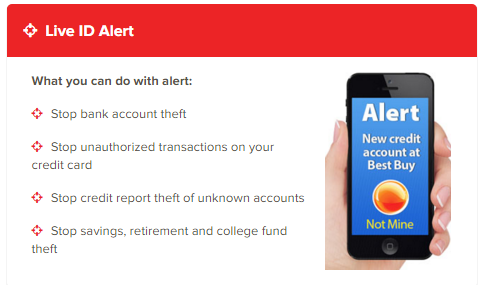 Lifelock Identity Theft Protection – Included Plan
Once upon a time Car Theft was the rage for criminals. Today, it's Identity Theft.
Contractors are at high risk for Identity Theft. This can ruin your credit and your business.
You may have already been a victim and not know it. You will though as soon as you need to get financing to buy new equipment or a new truck to replace the one that just died.
Imagine, you need financing immediately. You go to the car dealer to get a new pickup truck. You find out that you're denied due to poor credit. Not your fault, your identity was hijacked.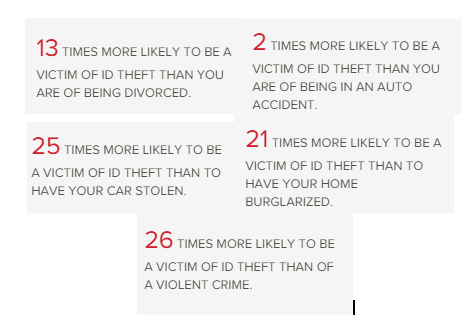 Debt Zero – Debt Reduction and Money Savings Tool
This fantastic tool provides you with a crystal clear plan to paying off all your debts, repairing your credit and developing a financial savings plan.
It works by listing all your debts and payments ranking them in order of easiest and quickest pay down.
Then as you pay down debts, you apply same payments and surplus to new debts.
You set amount and date schedules. You can project date to pay off all debts, then commence a compound interest savings plan to start building a retirement fund.

Wills, Trusts, Health Care and Financial Power of Attorney
When you subscribe to the FES Protection Plan for $87.00 per month, you can also set up your Will, Living Trust and Health and Financial Power of Attorney
Last Will – This establishes your desires for financial and personal assets. If you don't create a Will, the court may decide as well as potential to end up in probate court for years.
Financial Power of Attorney – Name someone who can execute your financial affairs.
Healthcare Power Of Attorney – Choose someone to make health choices for you in event you cannot do yourself.
Living Trust – Establish a living trust to avoid delays of probate and protect assets from creditors.
Contact Us – Contact Ed Winslow at 203-762-1366
We provide credit repair services for individuals, small business owners and corporate accounts nationwide.